After an increased number of entanglements and unexplained mortalities in the Gulf of St. Lawrence, it's been a sad summer for North Atlantic right whales.
At least 14 whales died in the Atlantic Ocean over the summer, and at least 11 of them were found in the Gulf of St. Lawrence.
Now, Canadian authorities are trying to determine whether fishing operations in the water or other factors are posing a fatal threat to a sudden increase in whales swimming in the Gulf.
Government scientists are working with partners in the animal response community and the University of Prince Edward Island to complete necropsies that were conducted following the unusual number of deaths, according to Adam Burns, acting director general of fisheries resource management for the Department of Fisheries and Oceans Canada (DFO).
Burns told Global Citizen that the results should be finalized and released soon, and that he didn't want to speculate on causes of death until then.
Take Action: Call on the UK Prime Minister to protect the oceans
"That being said, we certainly took the situation very seriously, both from a vessel strike perspective… and we also took a number of steps with fisheries," Burns said.
The DFO closed a snow crab fishery in July after an eighth whale was found dead in the Gulf and Burns said they worked with fisheries and harvesters to ensure they were staying with their gear and removing it when they saw whales in the area. The government sent fisheries officers out to make sure the gear had been removed and also implemented a mandatory slowdown in a portion of the Gulf of St. Lawrence to reduce vessel strikes.
"We took a number of steps to basically clear the way for the whales," Burns said. "Once we had reports of a couple deaths we started enhanced monitoring… as the situation became clear to us, we quickly responded with those various measures."
Still, seeing as there are no more than 500 whales left, their mysterious mortalities are cause for concern.
It's currently unclear as to why there have been more deaths and an increased number of whales in the Gulf of St Lawrence region.
Read More: British Columbia Bans Trophy Hunting of Grizzly Bears
Jerry Conway, advisor with the Canadian Whale Institute and the Campobello Whale Rescue Team, told Global Citizen that it seems as though their food supply (plankton) is now more plentiful in the Gulf than in the Bay of Fundy, for example. Some have linked this to climate change.
Conway also explained that there are ongoing fixed gear fisheries in the Gulf of St Lawrence — this kind of gear is secured in the water. That means that whales can become entangled in the gear throughout the year.
In other water, like in the Bay of Fundy, fishermen primarily fish for lobster and their season doesn't begin until November, meaning the fixed gear hasn't been in the water over the last few months.
Conway said that lobster fishermen still anticipate entanglements, but not in the numbers we've seen in the Gulf this summer.
Sometimes whales become entangled in US fishing gear and swim into Canadian waters, Conway said. Rescue teams like Conway's work closely with the US, and the DFO also maintains close US relationships in regards to whale research.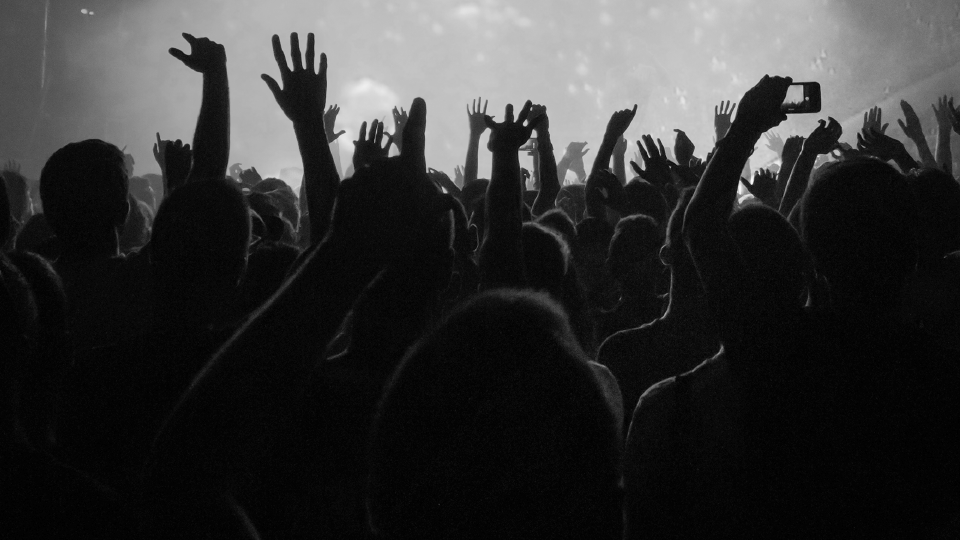 Image: flickr/FWC Fish and Wildlife Research Institute
Read More: 7 Eco-Friendly Alternatives to Plastic Straws to Help Save the Oceans
"There's certainly a broad community of scientists, both in Canada and the US, that really have spent their entire careers looking at North Atlantic right whales," explained Burns. "[The cause of death], I think, is a really important question that I suspect they'll certainly want to look at ways to study going forward."
The government plans to work with the fishing industry, indigenous communities, scientists, environmental groups, and partners in the US, to come up with solutions, according to Burns.
He also added that Canada will be looking at some of the innovative ways in which the US are trying to implement gear changes. He referenced ropeless gear that would ideally help avoid entanglements.
But for Conway, future solutions should come directly from fishermen.
"We're encouraging the government to bring the fishing industry to the table, we're encouraging the government to present them with the problem and then ask the fishing industry to provide some solutions that we could try in order to mitigate this entanglement," Conway said.
Read More: A Rule to Keep Endangered Whales, Turtles Out of Nets Was Just Scrapped by the Trump Administration
Conway explained that some of the gear being development and tested in the US isn't necessarily the best way forward. He says that ropeless gear is quite expensive and that other innovations have not been successful.
The US attempted to implement weak-link traps where the trap would open if pressure from the weight of a whale was applied to the weak link. The trouble is the pressure wasn't applied properly once the whale became entangled, Conway explained.
Furthermore, this trap was put in place without any discussion with the fishing industry, according to Conway.
"The fishermen are very innovative. If they can keep their boats afloat with a piece of coat hanger, a wire and some duct tape, I'm sure they can come up with a solution to mitigate entanglements of all whales in fishing gear."
Conway says there has been very little — if any — discussion between the fishing industry in Quebec, the Maritimes, and Newfoundland and the government.
Read More: Whistleblowing Scientist Says He Was Demoted For Studying Climate Change
"We don't believe that bureaucrats and biologists have the solution," he said, "we believe fishermen have the solution."
Global Citizen campaigns on issues that affect the environment. You can too by taking action here.