Why Global Citizens Should Care
Quality education is every child's right and it is up to us to make it a reality. The UN's Global Goal 4 calls for quality education for all children, and this is also an essential step in lifting up communities in the fight against extreme poverty. Join the movement and take action on this issue here.
---
Nontuthuko Mgabhi was born in KwaZulu-Natal, South Africa, in a small village called Mseleni. Given that her name means "development", it's almost fate that she would go on to help improve the lives of others. 
"My parents named me Nontuthuko because they believed and expected that I would grow and bring about the much-needed development at home and to the community at large," Mgabhi, 35, told Global Citizen. 
Mgabhi started school at the age of four. She finished her high school at Zenzeleni High School, and then went on to further her studies at the University of KwaZulu-Natal, where she enrolled for a degree in Psychology and then a Masters in Psychology. 
Mgabhi started running marathons at the age of 26, with her first marathon being the Goss and Balfe Sapphire Coast Marathon, in KwaZulu-Natal, in October 2013. 
In February 2020, however, she made history as the first African woman to participate in the World Marathon Challenge — a punishing challenge in which competitors run seven marathons on seven continents, in seven days. 
And she did it all to raise funds for the Khiphinkunzi Primary School, in Mtubatuba — raising a grand total of R1.7 million (about $111,000), enough to provide the school with five new classrooms, complete with desks, chairs, and blackboards, as well as 300 school uniforms for learners.
Global Citizen spoke with Mgabhi about long-distance running, raising funds, and determination.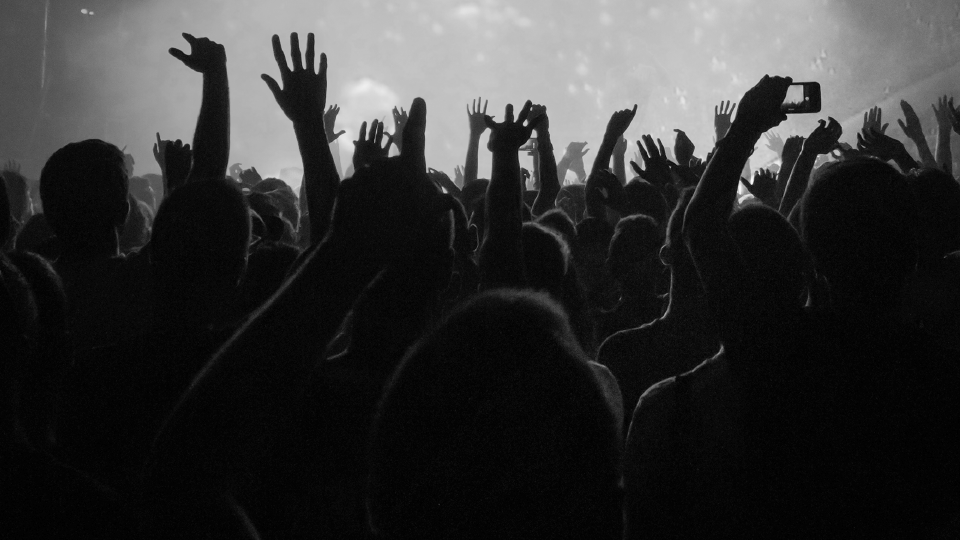 South African long-distance runner Nontuthuko Mgabhi completing the North America World Marathon Challenge.
South African long-distance runner Nontuthuko Mgabhi completing the North America World Marathon Challenge.
Image: Supplied by Nontuthuko Mgabhi
Global Citizen: Could you tell us a little bit about yourself?
Mgabhi: I am a long distance runner. I run to inspire change, especially in the lives of children in need. My focus is primary school learners.
What inspired you to run marathons?
I run to push my limits, to get out of my comfort zone, to be engaged in activity. True joy comes from being in action. And now that I run for a good cause, I have found new love for running. It has gained new meaning.
How did you know that the school needed help?
I came across the Khiphinkunzi Primary School in 2018 when I ran my first 100 miler race — the Karkloof 100. After the race, I was invited to visit one of the schools the race was supporting, through a partnership with an organisation that helps feed children. 
I visited the school with the intention of playing some sport with the kids. On my arrival, the needs of the school were so evident, I could not ignore them. Some classes had over 100 learners in one classroom. Some classes were held in old, unstable, and unsafe park homes.
I remember looking at the condition of the school and thinking to myself, "I wish this school could be transformed – I wish I could help in some way."
When I decided to run seven marathons on seven continents in seven consecutive days, the school came back to mind — I then thought to myself, this is the opportunity to support this school.

Then in February 2020 I ran the World Marathon Challenge. I didn't only become the first female from Africa to do the race, but I was also able to fundraise and build the school five new classrooms, which were completed on Feb. 12, 2021, and started being used on Feb. 19. 
Why was helping the school so important to you?
To inspire hope for the 657 learners at Khiphinkunzi Primary School. I believe that seeing their school transform left them with hope that any situation can change for the better. I also believe that we all should work toward closing the gap between the "haves" and "have nots." Every child deserves a fair chance to succeed. 

Children from deep rural villages learn under very harsh conditions and they don't have conducive infrastructure and resources. They are not given equal or even fair opportunities. They are often out of sight and out of mind. Genius is equality distributed, but opportunities aren't. They too deserve our support, love, and care. They are equally capable.
What was your favourite moment while helping the school? 
The joy each learner's eyes held when we distributed books. Seeing them holding a book, a book that is theirs, not a book they have to return to the school, was priceless. Also visiting the school and playing with children is always a happy day for me.
What would you say to other people out there who want to have a positive impact on their communities? 
Care enough to start where you are with what you have. Don't wait for the magical moment because in the end you will find out there is no grand moment — each moment is magical enough, each moment is the right time to do good. We all have something that someone else is praying for, often we take this for granted — give that thing away.
Who is your role model?
My parents have always been my pillar of strength and I regard my mother as my role model. Even though my parents were unable to provide me with a proper education, their love, guidance, and support was always given in abundance and without measure. 
What are your plans for the future?
My next mission is Marathon des Sables in October, where I will be undertaking a 251km (156 mile) ultramarathon in the Sahara Desert, to raise funds to build toilets for the Khiphinkunzi Primary School. 
This race is regarded as the toughest foot race on Earth. I carefully chose this race. It epitomises the hardship children from rural villages face. They have to be resilient, to keep forging forward even under such tough conditions. Sometimes they go to school without food. Wear worn out school uniforms and have to walk a few kilometres before they reach school because there aren't many options. 
A school shoe competes with bread and butter. Parents can't afford new school uniforms. Some are from child-headed homes. In one way or another, they find a way to survive. I therefore also hope to find a way and push through this race. 
I will be running carrying all my food, clothes, and sleeping material for the entire duration of the race. I am determined not to give up. This is a message I am sending to every child from the rural village — do not give up! 
---
People who wish to support Mgabhican contact her on nontu.mgabhi@icloud.com. Mgabhi would like to thank the following 10 major sponsors: MANI Industries, Powerpoint Lifestyles, Bidvest Tank Terminals, Hollywoodbets, Richards Bay Coal Terminal, UKZN, Baloyi Attorneys, KAEFER, South African Bulk Terminals, and GLENCORE, for making her project possible.
This interview has been lightly edited for length and clarity.