Why Global Citizens Should Care
Air travel has a damaging impact on the environment; it currently accounts for 2% of global emissions and is one of the fasted growing polluting sectors. Movements like this which encourage alternative ways to get our travel fix are a welcome sign of change. The no-fly movement encourages people to think about how they can cut back and celebrate alternative modes of transport. Action on climate change is Global Goal No 13 and you can join the movement by taking action here.
"We do have to make changes. Like with everything in sustainability, it really requires a change in mindset." 
Susanna Elfors is talking about our addiction to fast-travel. As a sustainability activist and founder of a popular Facebook-group-turned-travel forum promoting train-only travel, she's on a mission to convince people this new mindset is possible. 
Her main aim is to show people around the world, and in Sweden where she's based, that they don't need to book a flight this summer
"There are some really good things you experience travelling by train rather than by plane — you really see the different countries you are going through," she says. "You can jump off the train and stay in a small village and have that as part of your holiday experience. In planes you just see the clouds going past." 
Elfors is part of a growing movement in Sweden dubbed "Flygskam", meaning "flight shame". It's grown as more and more people started to feel, frankly, rather guilty about hopping on planes when the climate is in crisis. 
Since more Swedes have started to feel like this, Elfors says, a new frame of mind has evolved known as "tagskryt" or "train bragging", the act of boasting about your epic train journeys. 
She began the Tågsemester group (Train-meister), which promotes train travel, five years ago and has just in the past year seen in its popularity soar. 
She and a colleague, Andreas Sidkvist, decided to formalise the social media success and founded a company 10 months ago that advises customers hoping to cut down or give up on taking flights and helps them navigate complicated train booking systems.  
"Around five years ago, I knew that I wanted to stop flying," Elfors explains. "Especially because flying has something called a higher-level effect on the climate, it really makes things worse." 
"I started to try myself to go by train everywhere and I got quite frustrated because I thought it was hard," she adds. "It was tricky and not so comfortable. I had been working in sustainability for many years so I thought 'if I'm finding this difficult, others must be'".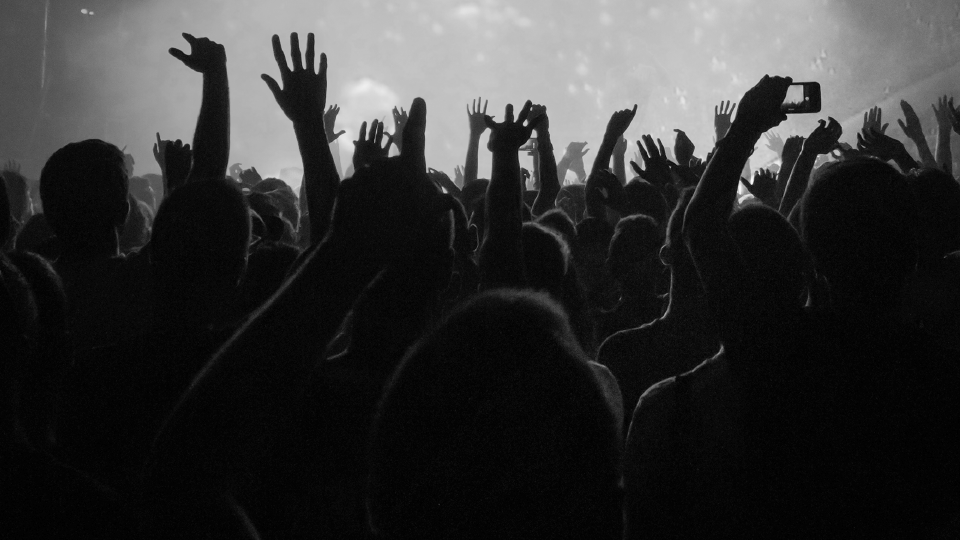 Train journeys can mean taking in beautiful scenery as you reach your destination. Pic: Josh Nezon, Unsplash

Elfors said she started the group to seek advice and it ticked along as small forum for about 3,000 people. It has been a useful tool for people to learn from each other on how best to tackle longer journeys by train. 
Examples of the kinds of problems Elfors and others have are things like booking to travel through different countries and the need to get connecting trains and then losing ticket money if one is delayed and the other has already left. 
"People ask how to get from Sweden to Greece a lot," for example, Elfors says. "And how can you sleep if you're a tall person, can you take a dog on the train, and what is the food like." 
But things changed when Greta Thunberg's mother — a well-known opera singer in Sweden — turned down a job in New Zealand because it would involve a long-haul flight.  
You can jump off the train and stay in a small village and have that as part of your holiday experience. In planes you just see the clouds going past.
A few months after that her 16-year-old daughter would become globally famous for spearheading a movement of school strikes against climate change. Thunberg toured Europe, spreading her message of urgency about the climate crisis and did not take a single flight during the trip. 
"We had 3,000 members up until the start of last year and then something started to happen," says Elfors. "After Greta Thunberg's mother said she was not going to fly any more yet it's an important part of her job, people started to question it and felt inspired."
Elfors' group ballooned to almost 100,000 members.  
Cutting down on flight travel is one of the biggest sticking points for the environmentally-conscious. Cutting out meat and doing the recycling is fine, but holidays? That's tough. But flights have an outsize impact on the environment. Taking one flight can emit as much CO2 as many people do in a year, according to a study in the Guardian, and air travel has increased 300% worldwide since 1990. 
But it can be done, as the no-fly movement in Sweden shows. 
Elfors, who has worked in the sustainability sector for 10 years, calls out the number of environmental campaigners who constantly use planes to do their work. "In some cases, people working in this area even go by private jet," she says.  
She's glad now to have been able to have an impact with this group — as it's essentially her side-hustle. "In Sweden train operators are quite overwhelmed now," she says. 
So, what does she recommend to people with wanderlust, but who also want to minimise their impact on the environment? 
"The most important thing that people should do before a holiday is re-think your trip," Elfors says. 
"Think: you can't go the same distance. If you go all the way to south Spain by train and you only have a week off you won't have much time there; but from Sweden, Germany would be okay." 
"If you're going by train you might travel less frequently but save up your holiday and do one long trip in one go — using the time to get there as part of the holiday too," she adds.
Elfors is keen to steer people away from booking short trips that need a flight. The opportunities to visit places outside of cities is a big plus for train travel though, she says, referring to the overcrowding now typically seen in hotspots like Barcelona and Paris.  
"We need to think about it more," she says. "Travel in your own country and your neighbouring country. Go to a countryside retreat close to your home. Or even, hardly travel at all but then take one year off from your job to see more of the world, if you can, doing it slowly." (Although, she adds that of course going overseas would require ferries, and they aren't that sustainable either).  
It's not about shame, it's about encouraging people.
And, environmental considerations aside, Elfors is a big advocate of the delights of train travel. And she is hopeful that it will only get better too, with an increasing number of people looking to cut out flights. 
"There are start-ups looking to streamline booking, for example," she says. "In the future it will be easier."  
Finally, she recommends revelling in your new-found travel freedom — and all done with less guilt than if you had grabbed that cheap flight for a weekend break. 
"Before it was all about posting pics on Facebook from Thailand but now that could bring 'flight shame' and it's more about train-bragging now," she says. "That's what I like about what we're doing. It's not about shame, it's about encouraging people. We're hoping to inspire people."