Every year from Nov. 25, which marks the International Day for the Elimination of Violence Against Women, an annual campaign against gender-based violence kicks off for 16 days. These 16 Days of Activism are used to organise and call on global leaders and individuals to protect and promote the rights of women and girls, and take definitive action against gender-based violence (GBV).
In Nigeria, this campaign is especially necessary because of the increase in GBV during the COVID-19 pandemic. The UN is referring to GBV in Nigeria, and globally, as the "shadow pandemic", with the Lagos State Domestic and Sexual Violence Response Team reporting a three-fold increase in the number of telephone calls received through their hotlines in 2020.
The protection of women and girls is becoming more and more crucial everyday, with 1 in 3 women globally experiencing some form of GBV in their lifetime. This 16 Days, we've been calling on Global Citizens to join us by taking action to promote and protect women's and girls' health and rights.
The Women At Risk International Foundation (WARIF), a partner of Global Citizen in Nigeria, has been advocating for better policies and providing support to survivors of GBV for five years. As part of their 16 Days of Activism campaign, WARIF organised an awareness walk against GBV, its annual No Tolerance March, in five cities across five continents: Lagos, London, New York, Sydney, and Bangkok.
Global Citizen joined in the march in Lagos on Dec. 4, attended by over 200 Global Citizens, gender equality advocates, and concerned individuals, which represented a strong sense of unity as Nigerian celebrities, public figures, and citizens took a stand against GBV.
The 3rd Annual WARIF No Tolerance March was held in 5 cities across 5 continents!

LAGOS
LONDON
NEW YORK
SYDNEY
BANGKOK

THANK YOU to everyone who chose a location, registered, purchased a t-shirt and came out to March with us and say NO TOLERANCE to rape and sexual violence! pic.twitter.com/LtOXlwMGDv

— WARIF NG (@WARIF_NG) December 7, 2021
During the walk, Global Citizen asked some of the participants why they think it is important to support women and girls, and how we can all do this. Here's what they had to say.
Kemi Lala Akindoju: Women Should Be Protected & Believed
"Women need to be protected and women need to be believed. Women do not need to be victimised and when a woman says no, she means no. No doesn't mean I'm thinking about it or I like it. No means no. Women should not be abused under any circumstance."
Chioma Chukwuka: Respect Women
"Women need to be valued more by society as a whole. People need to understand that without women, we won't have a society. So when a woman says no, respect her decision and move on even if she winks when she says it."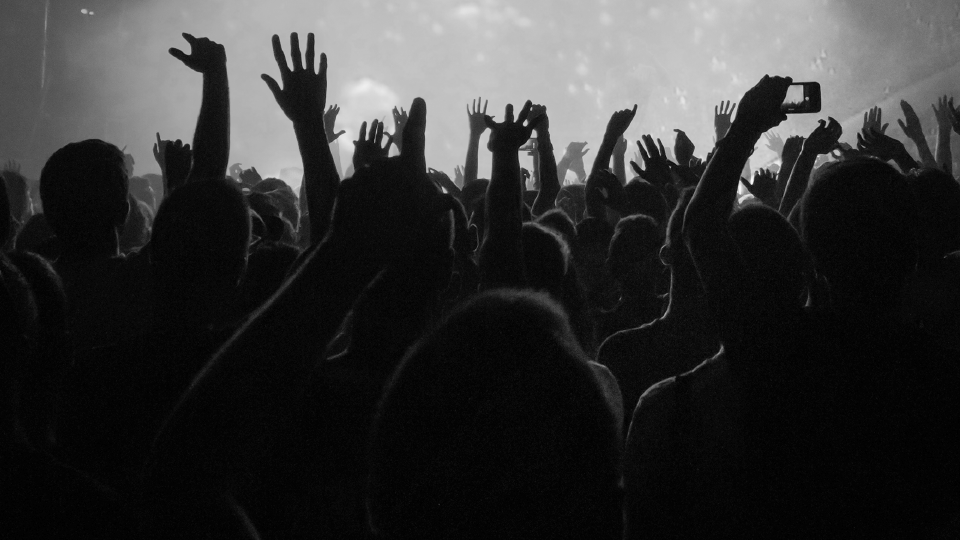 Image: Akindare Okunola for Global Citizen
Zainab Balogun: We Need to Teach Young Boys About Consent
"We need to start teaching young people about the importance of protecting women and speaking up for women. Let's teach our young boys about consent and what it means to respect a woman's body and decisions. We need to start at the grassroots and in schools. Consent education should be part of our curriculum and stop the GBV before it gains speed."
Lamide: Women Should Not Be Seen as 'Less Than'
"Women should not be subjugated and we need to advocate against GBV. We should not be seen as the weaker sex or less than."
Temi*:  We Need Women in Politics and High Ranking Roles in Society
"I'm participating in the walk today because things need to change. We need women in politics and high ranking roles in society. We should give women the honor and respect they are due and when we do that, we are on track for a better future."
*not her real name
Sophiyat Sadiq: Create a Safe, Fair, and Inclusive World for Women & Girls
"Women and girls need to be protected and respected. It's a basic human right. Everyone needs to take a stand against SGBV, actively support victims and punish perpetrators. It's up to us to create a safe, fair, and inclusive world for women and girls."
---
Women's rights are human rights — and they must be promoted and protected. This 16 Days of Activism Against Gender-Based Violence, from Nov. 25 to Dec. 10, we're asking Global Citizens to join us for our #16Days Challenge, to take a simple action each day that will help you learn more about women's rights, bodily autonomy, and gender violence online.
You'll start important conversations with your loved ones, advocate on social media for women's and girls' right to their own bodies, support women-owned businesses in your community, sign petitions to support bodily autonomy, and more. Find out more about the #16Days Challenge and start taking action here.