In 2020, 94% of the world's school population was affected by the coronavirus pandemic, leaving 1.6 billion learners in 190 countries without access to education, according to the United Nations (UN).
Before the COVID-19 pandemic, Nigeria was already home to approximately 20% of the world's out-of-school children and disruptions like school closures have denied even more learners access to school and its related services. 
The significant disruption to school systems means over 39 million learners in primary and secondary school across Nigeria (including those in camps for internally displaced people) have had their learning disrupted since the start of the pandemic. 
In Europe, the US, China, and many other parts of the world, leaders quickly moved to remote and digital learning options to reduce the impact of the disruptions on learners, to considerable success.
In Nigeria, government officials and other stakeholders have responded to this educational emergency through various interventions using technology, internet-based tools, and traditional media. 
But with more than half of Nigeria's population not having access to the internet, most of these interventions are out of reach of millions of Nigerian learners — mainly due to the relatively high cost of technology and internet access for people living in poverty.
This has created a huge digital divide — inequalities in access to and use of new media technologies — in which children from rural areas and vulnerable communities in urban centres are unable to continue learning, while those from more affluent backgrounds or whose parents can afford remote learning leave them behind. 
As many as 28% of teachers reported that their students were not actively learning during the pandemic as a result of inaccessibility of digital tools for learning, according to The Education Partnership (TEP) Centre.
The impact of these learning losses cannot be overstated, as it further worsens existing inequalities in learning outcomes along socioeconomic and geographic lines.  
So how does Nigeria close the digital divide and improve learning outcomes for the less privileged and why is it so important to reduce this gap? Global Citizen spoke with Isaac Oladipupo to find some answers.
Oladipupo is the CEO and Co-founder of Afrilearn, an education technology company described by Oladipupo as "the Netflix of education for young Africans". Afrilean provides video lessons, practice tests, live classes, and a personalised learning dashboard through its app, on the web, and via data-free dongles for students aged 5 to 18 across English-speaking West Africa.
Global Citizen: What's the current digital divide that exists in Nigeria?
Oladipupo: Today, poor communities in Nigeria have limited access to digital technologies due to high costs and a general lack of infrastructure, ranging from [poor] supply of electricity to limited availability of ICT facilities.
[Nigeria's population currently stands at over 200 million people.] Of this number, 80 million (40%) can't read or write and 120 million (60%) can't engage beyond religion and metaphysics, let alone leverage digital tools and opportunities.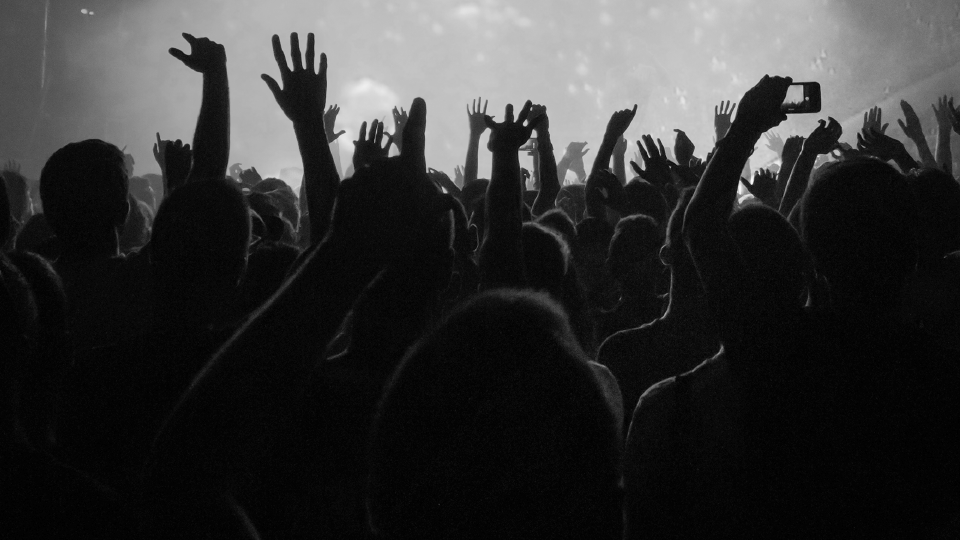 Isaac Oladipupo with software developers at Afrilearn, an education technology company in Nigeria.
Image: Afrilearn
In the United States, the teacher to student ratio is about 10-1 and in India, the teacher-to-student ratio is 19-1, both of which aren't considered best in class. In most parts of Nigeria, our teacher-to-student ratio is 70-1, and in many cases, the available teacher is not competent enough to deliver quality education to the students. When you add the constant industrial actions (strikes) that often send students years backward, it's not looking good at all.
At this rate, even if the government is genuinely serious about education, it couldn't meet the educational demands of its citizens. Also, if we choose to stick with our old brick-and-mortar system of education, it would take us several decades to reach everyone with quality education.
What are some of the factors responsible for this digital divide? 
Factors such as low literacy and income levels, government policies, geographical restrictions, lack of physical access to technology, and digital illiteracy are major influencers of the digital divide we currently experience in Nigeria.
Irrespective of race, creed, and gender, education through technology gives people the opportunity to stand out in their lives and in their communities.
So why is it important to close this digital divide?
It is investment in knowledge that creates our actual future. People who are unable to benefit from the digital age will be denied the education and resources necessary to fulfill their potential, because nothing empowers like access to opportunity. 
As long as the priceless potential of these marginalised communities remain untapped, we collectively deny ourselves the limitless innovation and opportunities possible.
If we don't close this digital divide, people in developing countries would never be able to compete with their counterparts globally and the future consequences are too dire to imagine.
How does the digital gap affect the fight to end extreme poverty?
In today's world, it is practically impossible to solve extreme poverty without empowering people in poor communities with digital literacy and tools. This is because we are currently navigating the single biggest communication shift of the last five centuries. This shift is so monumental that it is leaving every industry disrupted.
Therefore, to survive and thrive, even the poor need access to digital resources so that they can use it to add value to themselves, their communities, and the world at large.
What are some solutions Nigeria's leaders can put in place to give more learners digital access and close the divide?
First, our leaders must come to terms with the fact that technology carries the power to solve most of our problems if properly applied. We must accept this at once in our collective minds. With this in mind, leaders should strategically create sustainable data centers and tech hubs in every local government area across the country to improve access. 
Secondly, leaders must empower people with practical training to know how to make use of the information and communication tools once they become available within their communities — and the benefits this holds for them to create the future.
Finally, we must empower people economically with the capacity to afford and access digital tools and resources. If well implemented, this could change the realities of most developing nations forever.
How can everyone take action to help vulnerable learners access digital tools for learning? 
The best opportunity for us to sustainably address this challenge and bridge this gap is by working together.
Anyone with the competence, character, and vision can step in to bridge this gap, one community at a time. Interestingly, as people are empowered with practical digital skills, they ultimately redistribute it within their communities. 
What personal message will you like to share with the global community?
I believe the purpose of influence is to speak up for those without influence. Beyond trying to achieve personal success, let's help many other people succeed. Because, at the end of the day, it is in giving our lives away we find meaning.
This interview has been lightly edited for length and clarity.
---
You can join the Global Citizen Live campaign to defeat poverty and defend the planet by taking action here, and become part of a movement powered by citizens around the world who are taking action together with governments, corporations, and philanthropists to make change.