---
Why Global Citizens Should Care
The socio-economic impact of COVID-19 on the Nigerian education system is limiting millions of kids from accessing quality education. Global Goal 4 seeks to provide quality education for all, as part of the effort to end extreme poverty by 2030. Join the movement by taking action
here
to support the global fight to ensure every child can access a quality education.
---
The Nigerian government has announced plans to reopen schools for the first time since March, when schools across the country were closed due to the COVID-19 pandemic. 
The move comes after the government partially reopened secondary schools in August to allow students take their exit examinations. 
Before the pandemic, Nigeria's education sector was already beset with many problems, with 10.5 million children not going to school, mostly in the North. 
Issues like gender discrimination, disasters and armed conflict, language challenges, household poverty, child labour, and child marriage have contributed to depriving many Nigerian children of their right to access quality education. 
Since the onset of COVID-19, millions of children in Nigeria have been stuck at home not learning. For vulnerable and disadvantaged children, the impact has been worse.  
There is now a real risk that millions of children forced out-of-school by the pandemic won't ever return. Globally, according to Save the Children, education cuts and rising poverty as a result of COVID-19 could force almost 10 million children out of school forever by the end of this year alone.
After Nigeria's federal government ordered schools to shut, state governments have taken different approaches to the in-person learning problem. Lagos State, for example, launched a radio learning programme and distributed radios to low-income families. 
However, millions of public university and secondary school students across the country, most of whom are from low-income families, have not received any kind of support during this time.
Startups like uLesson have also launched e-learning solutions but the least impacted segment of the Nigerian education sector has been private schools and universities. According to TechCabal, Babcock, Covenant, American University of Nigeria, Crawford University, and Mountain Top University have all developed e-learning alternatives.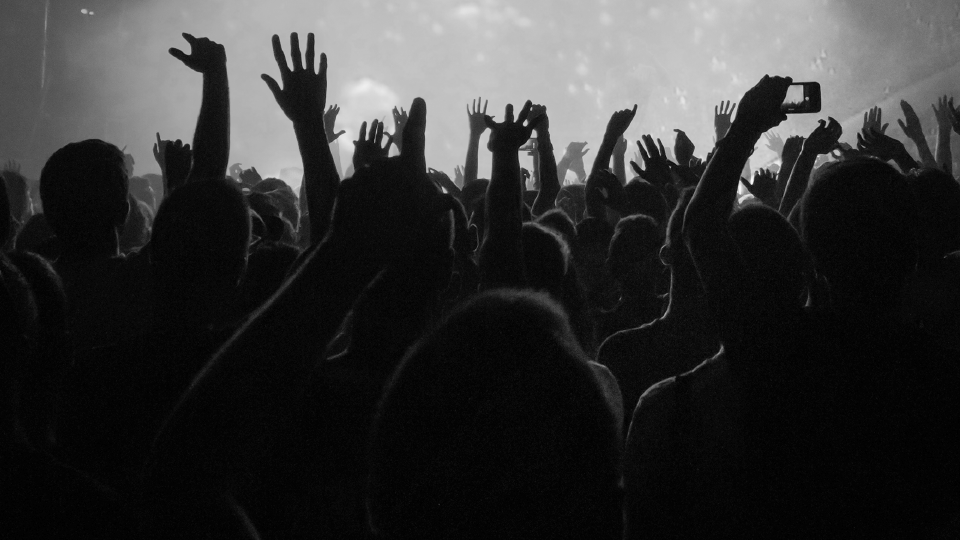 Basirat Olamide Ajayi, 36, teaches math online via her mobile phone from her house in Lagos, Nigeria, Aug. 15, 2020. Ajayi, a Lagos public school teacher, is helping students learn math during coronavirus restrictions.
Basirat Olamide Ajayi, 36, teaches math online via her mobile phone from her house in Lagos, Nigeria, Aug. 15, 2020. Ajayi, a Lagos public school teacher, is helping students learn math during coronavirus restrictions that have prevented most children from returning to class in Nigeria.
Image: Sunday Alamba/AP
For 102 million Nigerians who live in extreme poverty, however, these options are out of reach and simply unaffordable. 
Evidently, a huge amount of support is required to ensure that more children don't remain out-of-school due to the impact of the pandemic. 
Here are four things that can be done to prevent more children from losing out on their education in line with the UN's Global Goal 4 for quality education:
1. Provide support to the most vulnerable and at-risk families
Government palliatives and relief funding at the start of the lockdown weren't evenly distributed and funds were also reportedly stolen or diverted. 
What's more, about 39 million job losses are anticipated by the end of 2020 and the economy is projected to enter a recession that could last till 2023. 
Although this could be challenging as Nigeria doesn't have a national social register, a lot more can be done with the information and data currently available to support the most vulnerable Nigerian families and help them educate their children. 
"There are fears that many young people will fall through the cracks, disappear from the school systems, and become long-term victims of the emergency," wrote Ewan Watt, editor of Theirworld, a global children's charity, in April.
In these times, this support is most critical as more than half of Nigeria's population survives on less than $2 daily, and many families will not be able to support their children's education.
2. Support educational institutions in the reopening process
According to the 52-page guidelines issued by the Federal Ministry of Education, educational institutions are responsible for fulfilling the health and training requirements for their reopening, including staff welfare and children's safety.
"For educational institutions which include daycare, primary, secondary, and tertiary institutions… educational institutions should begin the process of working towards potentially reopening within this phase," said Dr. Sani Aliyu, national coordinator of the Presidential Task Force on COVID-19, during a press briefing. 
But outside of private institutions, most public schools do not have the capacity to handle these requirements. Across all educational levels, public educational institutions in Nigeria are notoriously underfunded and struggle with overcrowded classrooms and dilapidated buildings. 
In 2020, only 6.7% of the national budget was allocated to education, which is far below the 15%-26% recommended by UNESCO. 
It is important that the government puts measures in place to ensure educational institutions are provided financial and technical support before schools are reopened. 
3. Invest in alternative learning options
While the pandemic has opened a world of opportunities for e-learning and other alternative learning options all over the world, Nigeria has barely scratched the surface. 
Some public schools have experimented with WhatsApp, while private institutions have used a mix of Google Classroom, Meet, and Zoom to hold online classes. 
But deeper infrastructural and economic issues make all of this a difficult proposition for millions of people. 
Most Nigerians can't afford smartphones and at an average cost of N1,000 (~$2.60) for 1GB of data, access to the internet is just too expensive when the majority of the population live on less than $2 per day. 
Without an end to the pandemic in sight, this time highlights the need for the government and policy makers to pay attention to alternative learning options for Nigerians. 
Investing in these areas can reduce the impact of the pandemic on children who are unable to afford in-person learning options, ultimately preventing more kids from remaining out-of-school.
4. Support organisations working with vulnerable and at-risk children 
All over Nigeria, many philanthropic organisations are doing great work to support vulnerable and at-risk children in getting access to quality education. They need the support of the government and policy makers.  
Slum2School, a child development organisation, is one such organisation using technology to reach underprivileged and at-risk children. Founder Otto Orondaam told CNN in July that 948 students had signed up for Slum2School's virtual classes and the organisation planned to reach 10,000 by the end of the year. 
Another initiative is the Nigeria Solidarity Support Fund (NSSF), a funding vehicle for Nigerians by Nigerians. The Fund, established via a partnership between Global Citizen Nigeria and the Nigeria Sovereign Investment Authority (NSIA), seeks to support vulnerable Nigerians, build resilient health care systems, and upskill Nigeria's young people for a post-COVID era.
More than 75 million children globally miss out on the education they deserve because of conflict, natural disasters, or other crises. You can join the movement to ensure every child can access safe, free, and quality education by taking action here.