---
Why Global Citizens Should Care
Everyone one of us worldwide has been affected by the COVID-19 pandemic, and hundreds of millions are facing the toughest challenges yet in their daily lives. Global Goal 3 promotes healthy lives and well-being for all, and Global Citizen's
Recovery Plan for the World
campaign calls on world leaders, corporations, philanthropists, and Global Citizens to take action so we can end the pandemic and get back to our lives. You can find out more about the campaign and join us in taking action here.
---
Nigeria has seen the second highest number of COVID-19 cases in Africa, with more than 159,000 cases and over 1,900 deaths.
With two lockdowns that have forced the country's economy to contract into a recession, and an underfunded public health care system that has buckled under the weight of the pandemic, Nigeria needs to contain the virus and end it as soon as possible. 
Although experts have said Nigeria is under testing its 200 million-strong population — COVID-19 tests can cost as much as N50,000 ($122), which is 60% higher than the country's monthly minimum wage — many Nigerians either don't believe there is COVID-19 in Nigeria, or think it's been blown out of proportion by authorities.
In fact, the Kogi state governor has repeatedly denied the existence of the virus and the state has refused to test residents, reporting only five cases since the beginning of the pandemic. 
In other parts of Nigeria, people can be seen not wearing face masks or following social distancing protocols in public spaces, despite warnings from authorities and the Africa CDC on the possibility of a second wave of coronavirus in Nigeria. 
Parties are still happening in Nigeria's commercial capital of Lagos, where more than 55,000 cases have already been reported, without any COVID-19 prevention measures in place.  
All of this is happening while the country distributes its first batch of 4 million COVID-19 vaccines — through the COVAX Facility, co-led by the World Health Organisation — as a recent spike in COVID-19 cases in Nigeria demonstrates the country's urgent need for a coronavirus vaccine. 
This is only enough for 2 million people, which means the majority of the population have no idea if and when they will receive the vaccine. 
Mistrust in public health information concerning the COVID-19 pandemic, misinformation, and non-adherence to mask wearing and social distancing protocols are the last thing Nigeria needs. 
Global Citizen spoke to six Nigerians across different walks of life about their COVID-19 experiences, how it has affected their lives, and why they think it is important for other Nigerians to wear a mask in public and follow social distancing protocols. 
Global Citizen: Do you know how you contracted COVID-19? If yes, how?
Ademola Ogunbanjo, corporate executive: I don't know how I caught the coronavirus for sure — I stayed home from March when we started working from home and ordered everything online. However, I suspect I may have contracted it from my steward who was going out without my knowledge at the time. I got sick in May. 
Aderinola Odugbesan-Thomas, lifestyle influencer: No, I'm not sure how I caught it, I tried to retrace my steps but couldn't figure it out.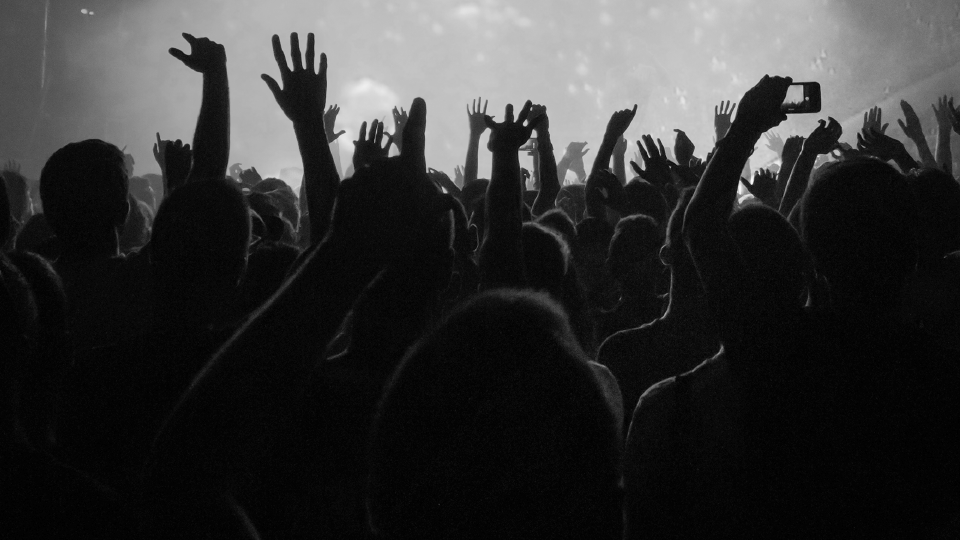 Toke Makinwa, media personality.
Toke Makinwa, media personality.
Image: Toke Makinwa
Toke Makinwa, media personality: Thinking back now, the only activity that occurred in the last two weeks of me contracting COVID-19 was the #EndSARS movement. I think it was definitely the [protest] walk. I did have a face mask on but there were too many people and there were times I had to take off my face mask to maybe drink some water or help feed people that came out.
Denola Grey, actor and fashion consultant: I actually don't know. I have a few theories but I was pretty much a hermit all through March when we went into lockdown and toward the end of the year. I was extremely careful but somehow I still caught it. I have a theory that it came from outside our home, but I can't say for sure. 
Hamzat Lawal, activist: I honestly do not know how I contracted COVID-19. I was very conscious [of wearing] my face mask, ensured physical distancing, and always washed my hands but for some reason I contracted it and I really can't say how I got it. 
Niyola, singer and songwriter: I have no idea how I contracted the virus. I travelled and was ready to return. I was following due protocol of testing before travelling when I found out I was positive.
What were your most visible symptoms?
Ogunbanjo: I had malaria symptoms at first: fever, loss of appetite, I even became delirious one night. I thought it was malaria at first, because I didn't get the flu-like symptoms. 
So I tried to treat malaria and I got tested for coronavirus two weeks after I became sick. The test came back positive, I started struggling to breathe five days later, and had to be put on oxygen two days after that. My family had to hire a nurse and basically set up an ICU in my house.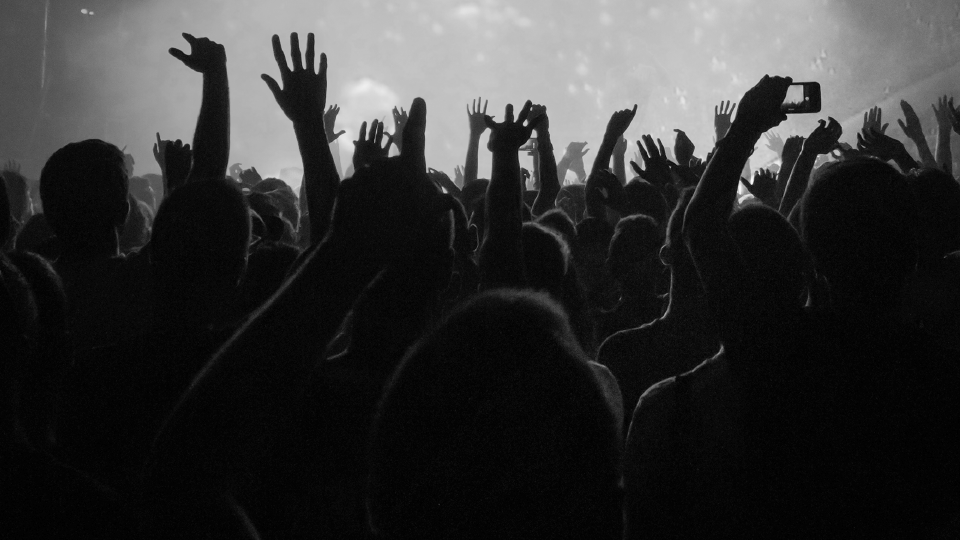 Ademola Ogunbanjo, Corporate Executive and COVID-19 survivor.
Ademola Ogunbanjo, Corporate Executive and COVID-19 survivor.
Image: Ademola Ogunbanjo
Grey: I was nauseous, lost my sense of smell and taste, sore skin, the worst digestive system ever, chills, the fatigue was insane, and then the headaches. Now what they won't tell you is that these headaches are not regular, run-of-the-mill kind of headaches — it's the kind where you can't open your eyes. 
The fatigue was crazy too — I couldn't walk down the stairs without running out of breath. There is also the mental toll it took as well — it's like a COVID depression — and it is bad.
What was the first thing that came to your mind when you found out you had COVID-19?
Ogunbanjo: To be honest, at first I considered it tedious. I didn't think it was such a serious thing and thought it was gonna be another stressful thing to deal with. I wasn't scared of it.
Odugbesan-Thomas: At that moment, "would I survive?" was the first thing that went through my mind. I have immune system issues already and I was paranoid about how things could turn out.
Makinwa: I thought I was going to die lol. I was being dramatic. I honestly thought I was going to die.
Grey: I already knew I was sick but hearing the doctor say I had COVID, a lot of things started to go through my mind: I have asthma, I was worried about my parents because I live with them, and I was quite scared to be honest. I was very scared.
Lawal: I was scared and I just couldn't comprehend the fact that I had COVID-19.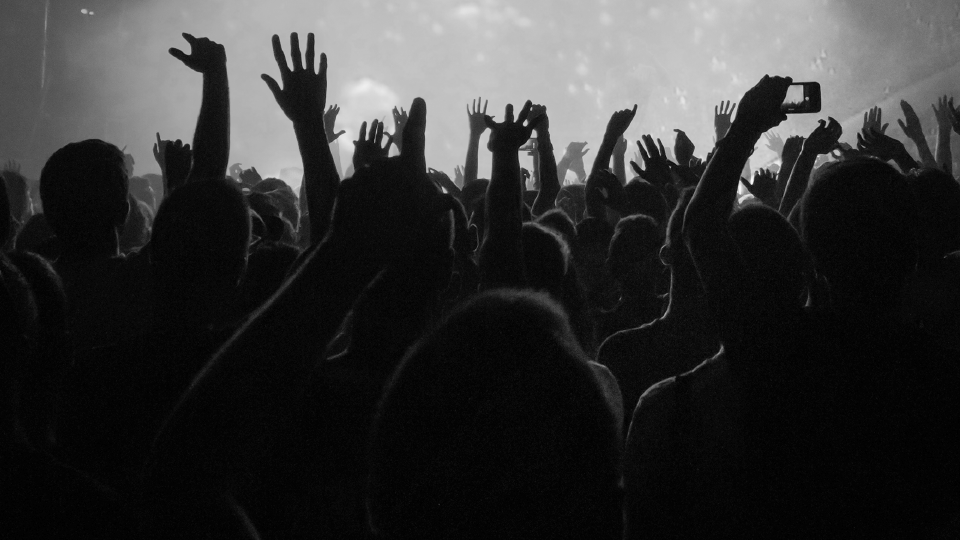 Hamzat Lawal, Activist and COVID-19 survivor.
Hamzat Lawal, Activist and COVID-19 survivor.
Image: Hamzat Lawal
Niyola: "How did I contract it and how many people have I unknowingly infected?"
How did you treat COVID-19?
Ogunbanjo: I started treatment at home before going to a private hospital in Ikoyi [an affluent part of Lagos] and went into a coma as soon as I arrived. The doctor told me later that I had the kind of [COVID-19] case people do not recover from. 
I was in that coma for eight days. My heart and liver were failing; and my pancreas was not producing insulin. On June 13, 2020 — three days after I woke up from the coma — I died for two hours and the fact that I am still alive and able to talk about this is nothing short of a miracle.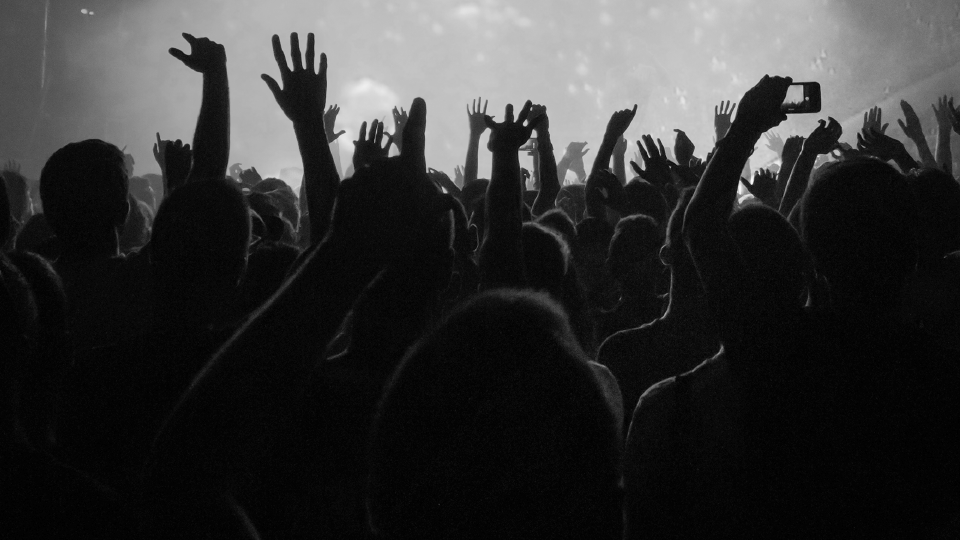 Denola Grey, actor and fashion consultant.
Denola Grey, actor and fashion consultant.
Image: Denola Grey
Grey: It was a couple of things — I had a lot of rest, drank a lot of water, took my vitamins, Zinc and also some expectorants before I had a bad cough. I was on antibiotics at first as well, as my immune system was already compromised. 
There is no telling what exactly worked, but viruses tend to run their course so I just had to keep taking my supplements and boosting my immune system. I didn't sleep with the AC on and slept on my chest for about two weeks.
What was the financial burden of treating COVID-19 on you?
Ogunbanjo: I can't give specific figures but I am just so thankful that I had a great support system and people around me. For example, oxygen at the hospital cost N25,000 (~$65) per hour. 
Some of the drugs I still have to take can cost as much N450,000 ($1,180) and the liver medication I take — which the doctors estimate I'll still need to take for at least another two years due to the damage to my liver — costs anywhere between $1,300 and $1,700 for 30 tablets. 
I also had a live-in nurse for about eight months so you can imagine just how expensive treating this disease was.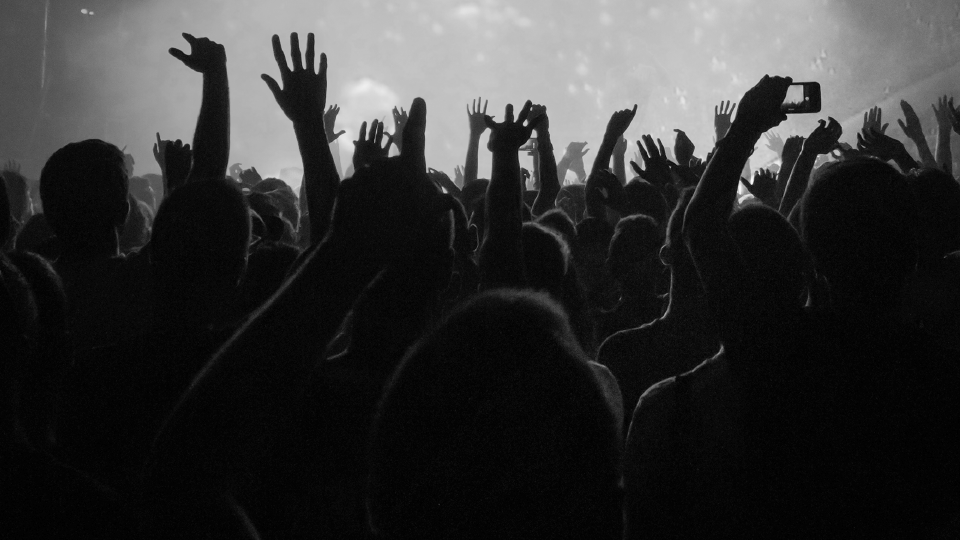 Aderinola Odugbesan-Thomas (aka Derin from Isale Eko), Lifestyle Influencer and COVID-19 survivor.
Aderinola Odugbesan-Thomas (aka Derin from Isale Eko), Lifestyle Influencer and COVID-19 survivor.
Image: Aderinola Odugbesan-Thomas
Odugbesan-Thomas: The financial burden was actually a lot — till now (two weeks after testing negative, at the time of this interview) I'm still spending money trying to get my body back in shape. So far, I've spent more than ₦600,000 ($1,574).
Have there been after effects since you tested negative? 
Ogunbanjo: I couldn't bathe for the longest time and I had shortness of breath, fevers, brain fog, and memory lapses. Now, nine months later, I feel like I'm 95% better.
Odugbesan-Thomas: Yes, as of now I still have dizzy spells, fatigue, and body aches.
Makinwa: Tiredness is the only thing I've felt. I felt so useless at some point because I was always tired.
Grey: 100%. I tested negative on Dec. 12, 2020 and recently again because I'm back on set but I still have what I call "tired days" where the fatigue is literally so much that I can't get out of bed. 
I still get a weird feeling in my chest and after I lost my sense of smell and taste, it's not yet back fully and I only have it about 70% back. I can taste some things but most things still taste bland. 
Lawal: Yes, after I tested negative I was always feeling tired and dizzy for no reason. At first I started forgetting a lot of things and I wasn't coordinated. It took me about two weeks after testing negative to get over the memory lapses — I kept mixing up my schedule and things like that.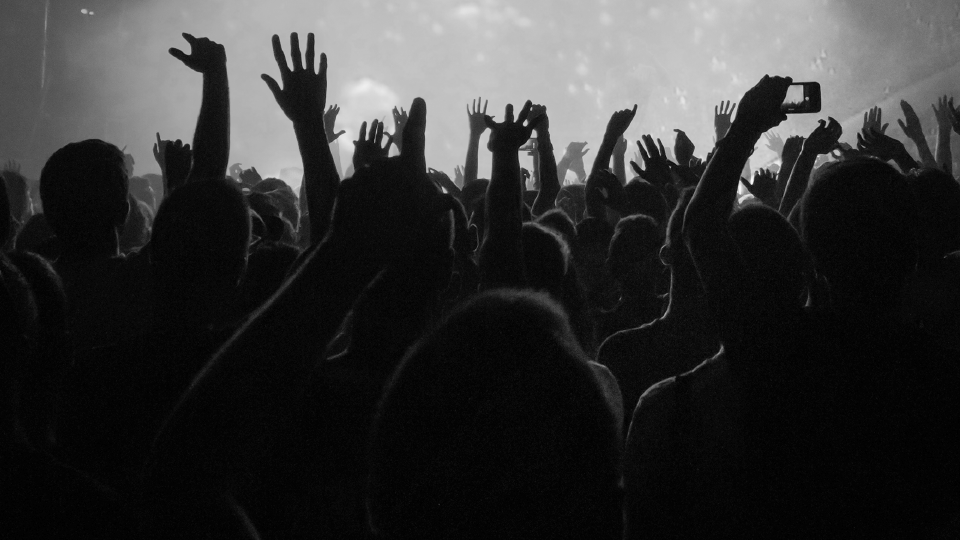 Image: Niyola
Niyola: Sometimes, I would feel weird pains in my back and I also experience extreme fatigue.
Based on your experience, what is your message to Nigerians about COVID-19? 
Ogunbanjo: COVID-19 is not a conspiracy theory. It is real and it does not discriminate between young or old. 
Some people will catch it and won't even know, others will and they'll write it off as a common cold, some will fall critically ill, and some will die. 
The issue here is you don't know how it'll deal with you until you catch it. With the possibility of death, it's not worth finding out. It might be easy on you but you might pass it across to someone who might get a worse deal so please obey all safety protocols and wear a face mask in public.
Odugbesan-Thomas: I really, really hope Nigerians take this virus as seriously as it is, I know it also took me contracting it and going through all that to actually be very vigilant. 
But I don't want anyone to have to go through what I went through. So please wear your mask, social distance, stay away from large gatherings, and stay home if you don't have to be out.
Makinwa: PLEASE protect yourselves. The virus is still very much around. Always wear your mask at any public gatherings. Cultivate the habit of washing your hands.
Grey: People, we have a compromised health sector and we are also overpopulated in Nigeria — we can't afford to let this thing get out of control. Please wear your masks, sanitise, and wash your hands. If not for yourself, do it for the people around you, especially our older population and people that have underlying conditions as well. 
There is no telling how this virus works in different human beings — you might be lucky enough to be asymptomatic or have mild symptoms, but you might also have symptoms that are really brutal. It's just better to not get it than to battle it, so let's keep safe. 
Plus, if you've had it before immunity only lasts about three months so don't think you are safe either. So yeah, stay safe, guys. 
Lawal: COVID-19 is real. Please wear your face masks and wash your hands with soap. Do not go out if it's not important, and try as much as possible to observe physical distancing. And just know that this virus can actually kill and it is killing a lot of people. 
Niyola: COVID-19 is real! Nigerians, take precaution by wearing a mask in public and maintaining good hygiene. Wash your hands regularly too.
Join the movement to help end COVID-19 and relieve its impacts, both in Nigeria and around the world, by taking action with us here.