Girls & Women
New Zealand Politician Gets Asked Sexist Question Again. This Time She Shuts it Down.
Her interviewer admits he "never asked a male political leader in 20 years" about their family plans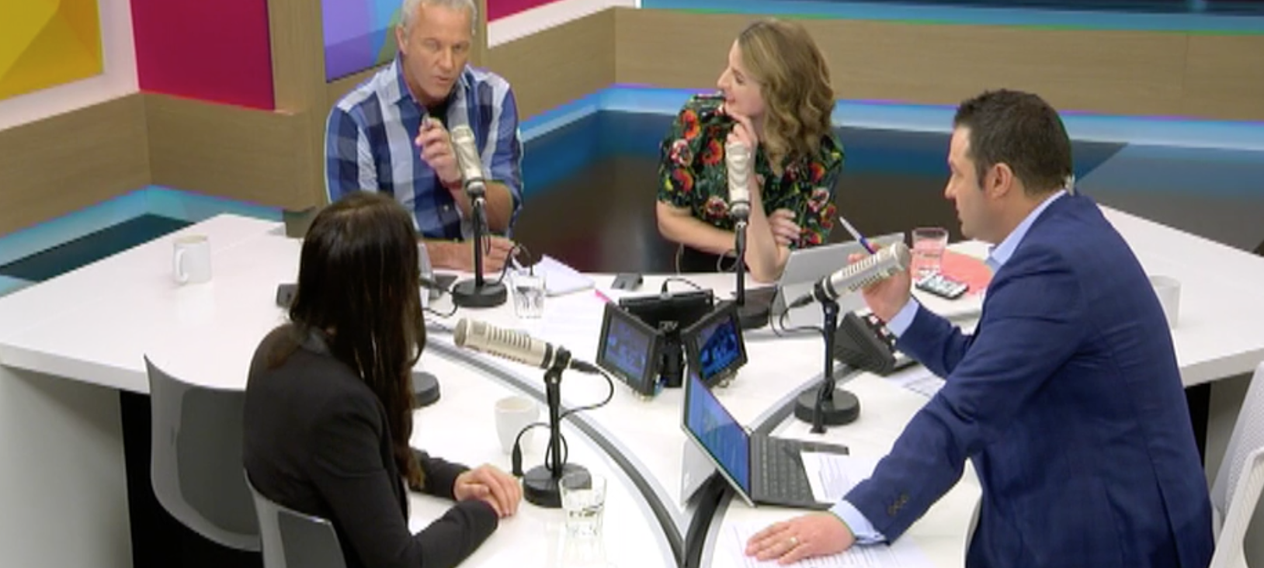 On Tuesday, Jacinda Ardern was elected as New Zealand's Labour party's leader. At 37, she's the youngest person to hold the title.
Her appointment comes just two months before the country's general election, so she expected to answer plenty of questions about her plans for government.
Take Action: Call on influential companies to incorporate women-owned businesses into global supply chains
But in less than 24 hours and two interviews, it seemed that people were just as interested in her plans for pregnancy as they were in her policies.
And Ardern wasn't having it. 
Late on Tuesday night just a few hours after she was elected, Ardern appeared for an interview on a current affairs program called The Project, where she was asked if she had to decide between having a family and advancing her career.
The show's host Jesse Mulligan admitted that he was unsure if the question was appropriate.  
"I've got a question and we've been discussing today whether or not I'm allowed to ask it," said Mulligan before proceeding.
"I have no problem with you asking me that question because I have been very open about discussing that dilemma because I think probably lots of women face it," Ardern responded.
"For me, my position is no different to the woman who works three jobs, or who might be in a position where they are juggling lots of responsibilities," she added.
After facing a similar question the next morning on the AM Show, Ardern seized the opportunity to speak out about the unwarranted — and unjust — focus on the personal lives of female politicians and professionals more generally.
Read More: Sheryl Sandberg Just Pinpointed Why We Don't Have Enough Female Leaders
One of the hosts, Mark Richardson, prodded Ardern about if she plans to get pregnant in the near future, claiming that citizens have the right to know if their prospective prime minister will be taking maternity leave.
"So you don't find this an inappropriate question?" co-host Duncan Garner asked.
Ardern said that since she's been open about this question in the past, she has come to expect it, but that it shouldn't be a routine question asked of women. Ultimately, family planning is a private issue and there's a clear double standard embedded in the question — the assumption being that women can't have a job and a family, while for men it's no problem.
"I totally accept that I will be asked that question because I chose to be honest about it," she said. "I decided to talk about it, it was my choice, so that means I'm happy to keep responding to questions."
"For other women, it is totally unacceptable in 2017 to say that women should have to answer that question in the workplace," she continued. "That is unacceptable in 2017. It is the woman's decision about when they choose to have children."
Read More: 66.7% of the Republican Senators to Kill Health Care Repeal Were Women
"I'm just going to jump in here," co-host Garner said later on. "I have never asked a male political leader that question in 20 years of asking politicians questions"
Ardern pointed out that having kids can hinder professional opportunities, while at the same time, not having kids can cause women to face ridicule. For instance, in 2015 the "New Statesman" printed a cover story with disappointed faces of four female world leaders titled: "The Motherhood Trap: Why are so many successful women childless?"
the newstatesman motherhood trap

A recent New Zealand poll asked people to vote if they think it is ok to ask Ardern about her family plans. 70% responded "no."
The New Zealand Human Rights Commission agrees. The organization tweeted on Tuesday that" "[These sorts of questions] could be seen as indicating an intention to employ, or not employ, applicants based on whether they're responsible for children or not."   
For anyone wondering what the rules are around asking whether a job applicant is planning on having children, here's a quick reminder: pic.twitter.com/NzCv5bie9X

— NZ Human Rights (@NZHumanRights) August 1, 2017