Why Global Citizens Should Care
The United Nations' 17 Global Goals work together to end extreme poverty, efforts that are underpinned by the need to mitigate the climate crisis and its impact on the world's poorest people. Mya-Rose Craig's visit to the Arctic Circle draws attention to this in a powerfully visual way. Join us to find out more and take action against climate change.
---
British activist Mya-Rose Craig staged a unique school climate strike on Friday — holding up a protest sign while standing alone on an Arctic ice floe, photographed with the dramatic backdrop of melting slabs of ice all around her.
Craig, 18, is an ornithologist, meaning she's an expert in the study of birds, and is known as "Birdgirl" to her legions of online fans. Indeed, she's thought to be the youngest person to have seen half of the world's birds.
She's also a committed environmental activist and conservationist, often seen addressing Youth for Climate protests in her hometown of Bristol, and is credited with helping to engage her generation in the study of nature.
The teenager filmed her first nature documentary when she was just 7-years-old — and last year became the youngest person in Britain to receive an honorary degree in recognition of her work.
When Swedish teen activist Greta Thunberg, who spearheaded the Fridays for Future school strike movement in 2018, announced on Sept. 21 that the protests would start again with COVID-19 safety protocols in place, Craig was already on her way north.
She was visiting the Arctic Circle on a mission with the charity Greenpeace, aboard their ship Arctic Sunrise, to join their researchers in studying the impact of climate change on ice and marine life. The voyage took three weeks, reports said, including a 14-day quarantine in Germany to ensure everyone was safe to travel.
It was there that she was able to stage "the most northerly climate strike ever," as Craig wrote in a blog post for Greenpeace on Friday. 
The poignant photo of her staging the protest, which took place less than 650 miles from the North Pole, was featured in the Guardian's collection of the 20 most striking photos of the week.

"I'm here in the Arctic to bear witness to the sea ice minimum," she went on to explain in her blog post. "This is the moment in which the Arctic sea ice shrinks to its smallest size each year before expanding out again, a key indicator of the health of the arctic."
Craig said that the ice was at its smallest ever minimum recorded in 2020, and that they had been sailing through an area where there was once thick ice.
"I struggled even to understand the scale of the loss, but what I did quickly realise was that people are already trying to exploit these newly revealed swathes of ocean, with destructive fishing and other industrial activities," Craig wrote.
She went on to talk about the impact of the climate crisis on her extended family in Bangladesh, where there has been increased extreme weather events, with 4 million climate change refugees already living in Dhaka, its capital city.
Craig concluded: "As I sat alone on a melting ice floe in the middle of the sea, I clutched onto the message 'Youth Strike for Climate' hoping that it would be something that would make people wake up and pay attention."
The Fridays for Future protests have not been able to start up again exactly as before. 
I'm in @guardian's Twenty Photographs of the Week https://t.co/QWmgbt7pdx. This is an image of my future, of all my generation's future, of my children's future. How many more images do our leaders need? #ClimateEmergency#biodiversitysummit@Strike4Youth@XrYouth@Greenpeacepic.twitter.com/DjxyJBgjQe

— Mya-Rose Birdgirl Craig (@BirdgirlUK) September 26, 2020
In parts of the world where it is safe and legal to do so amid the pandemic, young people are able to take to the streets. But in other areas, people are taking part digitally through social media and events online. 
Fridays for Future activists have also said they would hold an alternative to the postponed United Nations climate summit in Glasgow — with young voices platformed front and centre — called "Mock COP26."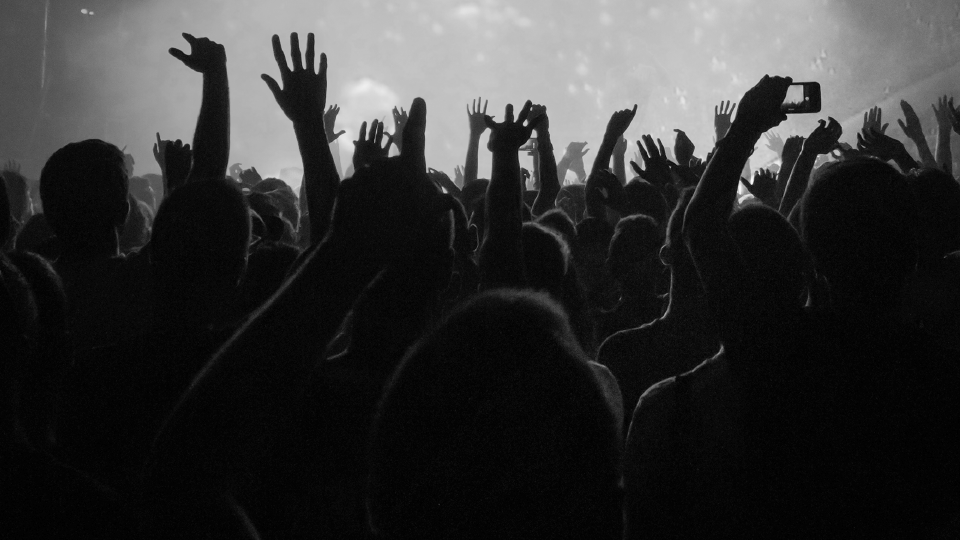 18-year-old environmental activist and campaigner Mya-Rose Craig poses on an ice floe in the Arctic as part of the most northerly climate strike at 82.2° North.
18-year-old environmental activist and campaigner Mya-Rose Craig poses on an ice floe in the Arctic as part of the most northerly climate strike at 82.2° North.
Image: © Daniella Zalcman/Greenpeace