How Two Anti-Muslim Hate Crimes Revealed Incredible Stories of LoveVICTORIA, Texas and DRESDEN, Germany — Just before 2 a.m. on January 28, a Texas mosque went up in flames. For four and a half hours, the fire ripped through the structure, blackening its three golden domes with burn marks and toppling the crescent-moon emblem that stood on top of the minaret, as two fire crews sprayed water from extended ladders. 
In the following hours, about 20 members of the congregation gathered after a call from a local convenience store clerk alerted authorities of the fire and the imam rushed over to the site of the mosque.
They stood across the street, cordoned off by police tape, and watched their beloved mosque, a fixture in Victoria since 2000, as it burned. They hoped that it was an accident; they feared that it was not. 
By the time the sun rose that morning and a light rain had settled over the community, the structure was destroyed beyond repair.
Although leaders urged the community not to jump to conclusions, a forensics investigation found the fire was arson. A suspect, Marq Vincent Perez, was named in federal court documents, and a police raid on his house found homemade explosive devices as well as electronics that had been stolen from the mosque just a week earlier. But Perez has not been charged with arson, and police have not called the fire a hate crime. 
For Omar Rachid, though, watching the flames engulf his place of worship in a town that he has called home for 23 years — a town where he's run for mayor, raised his kids, and made lifelong friends — felt like a personal attack. It felt like hate.
"You can't really put it in words, all the emotions you are fighting within you as to what really has taken place," Rachid said. "I personally felt as if somebody has given you an eviction notice out of the community."
A MOSQUE IN SOUTH TEXAS
The story of how a Muslim community popped up in small-town Texas is, really, the story of how Muslims found a home in America. 
Overall, American Muslims make up just under 1% of the US population (or 3.3 million), but that percentage is expected to double by 2050. A majority of American Muslim adults were born abroad, and 88% of those who came to the US did so after 1980, from a range of 77 countries. This is in part because of the 1965 Immigration and Nationality Act, which abolished immigration quotas set in the 1920s.  
Since 1990, the Muslim population in Texas has nearly tripled, from an estimated 140,000 in 1990 to 422,000 in 2010.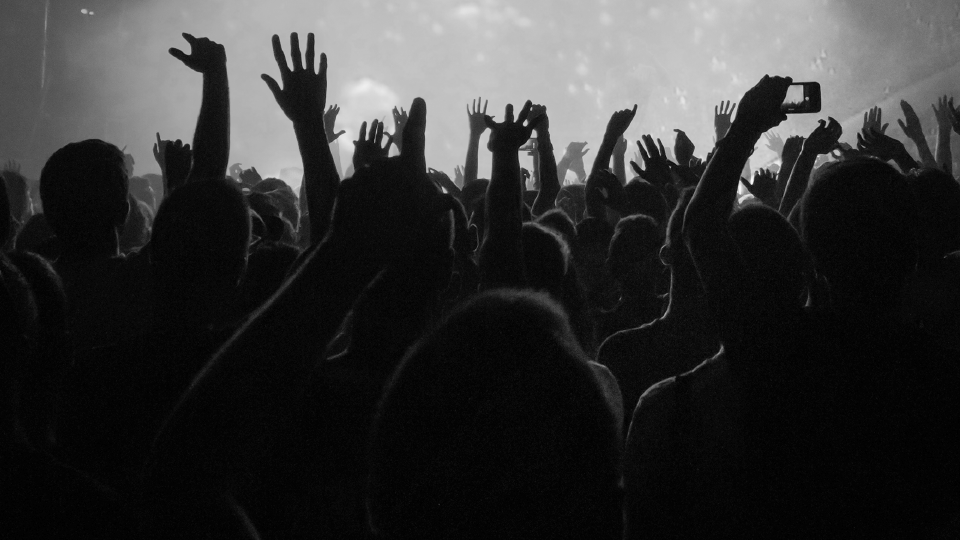 Worshippers at a Friday prayer service in the temporary mosque, which was used for Qu'ran lessons before the fire and was going to be turned into a public health clinic.
Image: Hans Glick/Global Citizen
"People have their image of Texas, but in fact for Muslims, Texas is a place where people have really been able to thrive Islamically," Habiba Noor, a religion professor at Trinity University in San Antonio, told Global Citizen. 
Muslims settled in the Dallas-Fort Worth and Houston areas because of available jobs in fields from oil extraction to health care, but they also formed communities in smaller towns like Irving and Victoria. Low property taxes made it easier to finance the construction of mosques and Islamic centers, Noor said. 
"Once you get out of Houston and you go to one of these small towns it's a little bit whiter, but you'll always find Muslims," Saadia Faruqi, an interfaith activist, said. 
Known colloquially as the crossroads of South Texas, Victoria is located two hours from Houston, San Antonio, Austin, and Corpus Christi, connected by miles of suburban sprawl, cornfields, and, to the south, towering oil rigs. 
The Victoria Islamic Center began in the 1980s as just two families praying in a playroom. Now it has more than 150 members from all over the world, including Pakistan, Palestine, Indonesia, Egypt, Somalia, Lebanon, Nigeria, and Iraq.
"When I came to the States 33 years ago, I was embraced, even at the time when I spoke very little English."
Omar Rachid, congregation member
Rachid, perhaps better than anyone, embodies the Muslim community's commitment to Victoria and its deep roots there. Displaced from his native Lebanon by civil war, Rachid moved to Victoria after 11 years in Dallas. Victoria appealed to him because it was removed from the hustle and bustle of Dallas and was a good place to raise his children, who are now grown. Despite job offers that would have taken him elsewhere in Texas, he remained in Victoria.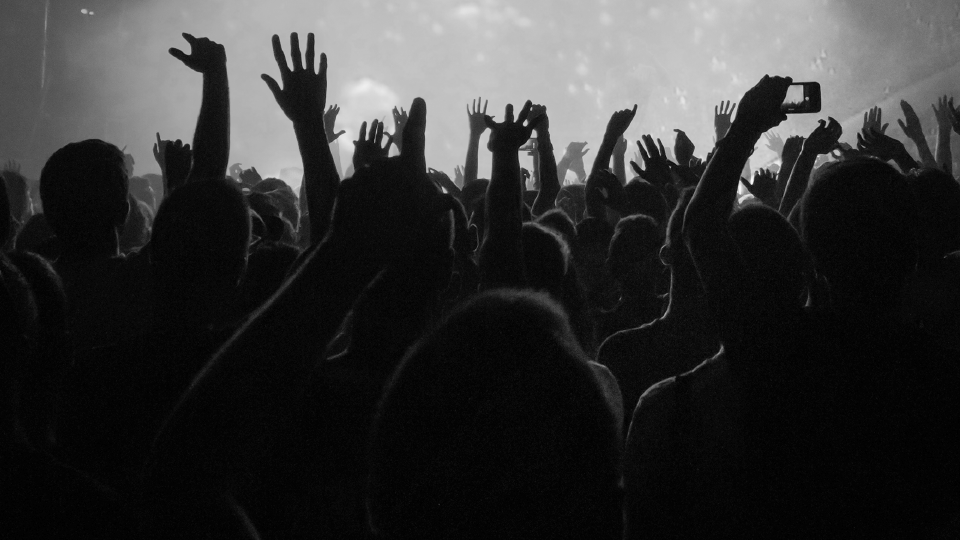 Omar Rachid has lived in Victoria, Texas for 22 years. In 2013, he ran for mayor, losing by 200 votes.
Image: Hans Glick/Global Citizen
He has served on nearly every non-profit board in the community, including as president of the local Rotary Club, chairman of the United Way, and as a board member at the YMCA and Adult Literacy Council. Three times a year he holds charity events at his home where he cooks Lebanese food for groups of people. 
In 2013, Rachid ran for mayor of Victoria, losing by just over 200 votes. With his neat, silver hair, clean-pressed suit, and slight limp, he looks the part of a small-town mayor. 
For the majority of his more than three decades in the United States, he felt valued and welcomed. 
"When I came to the States 33 years ago, I was embraced, even at the time when I spoke very little English," he said. "This was back in 1983 and here we are in 2017, and it looks like we regressed a little bit to a level that is somewhat scary and very concerning." 
If Victoria is a symbol of how seamlessly Muslims have integrated into American society, then the fire — and all of its implications — would come to be symbolic, too. 
These anti-Islamic, criminal acts, which have occurred in places as diverse as Victoria, Texas, and Dresden, Germany, might have come from a place of hate, but the swift, heartfelt and overwhelming responses of the communities around them told a very different story: one of resilience, love, and, ultimately, acceptance. And it started the day after the mosque burned. 
HATE
Hate crimes against Muslims have risen significantly in the US in recent years. 
In 2015, 4.3% of all hate crimes were anti-Muslim. That's nearly the same level as just after the Sept. 11, 2001, terror attacks, when that number hit 4.9%.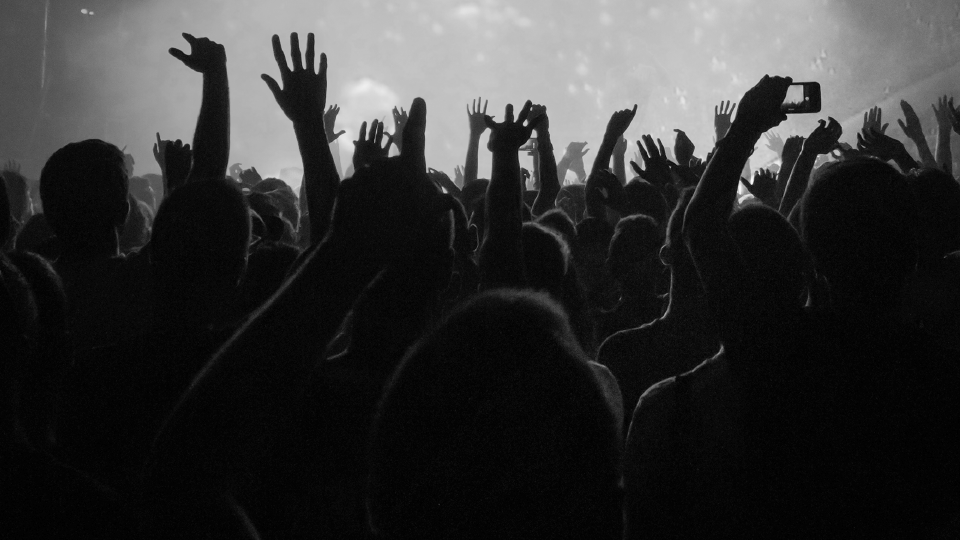 Other stats show that crimes and other acts meant to target Muslims are also on the rise: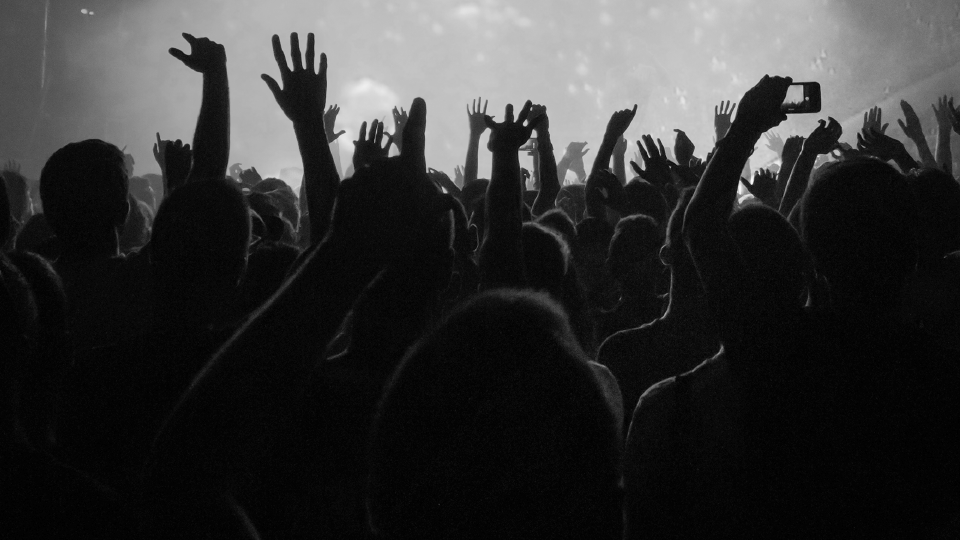 Burnt remnants of Islamic literature still remain on the site of the former mosque.
Image: Hans Glick/Global Citizen
Dan Cox, research director at the nonpartisan Public Religion Research Institute (PRRI), attributes this uptick in violence in part to increased domestic fears of terrorism. 
In late 2014, Cox said, one in three Americans reported being very or somewhat worried about themselves or a member of their family being a victim in a terrorist attack, even though the lifetime odds of being killed by a foreign terrorist in the US are 1 in 45,000. By mid-2016, during the lead-up to the US election, more than half of the public felt that same concern. That heightened fear, he said, has led some individuals to take these actions.
"Why they're attacking mosques is not surprising. In many communities, they're quite visible and it's a symbolic representation for some people of this sort of fear," he said. 
Terrorism abroad, Cox said, and domestic attacks, such as ones in San Bernardino, California, and Orlando, Florida, fueled an increase in anti-Muslim sentiment in the US.
And because of technology, "things that are occurring abroad are being perceived to impact the US more than in the past," Cox told Global Citizen. "What's playing out in the world stage, and fears of Muslims changing American culture, are seen in that broader context." 
Mosques have also been attacked and threatened around the world, with several notable arsons coming in the past three years. They were torched in Canada, England, Sweden, the Netherlands, Burma, and elsewhere. 
One country that's seen a significant increase in attacks on mosques is Germany; it's also host to one of the largest Muslim populations in Europe, with an estimated 4 million Muslims. In 2014, there were 23 violent assaults against Muslim worship facilities; in 2015, there were 75; and in 2016, there were 91 incidents, according to Germany's Federal Criminal Police Office. 
Germany doesn't keep record of hate crimes against individuals, but the report notes that "many assaults remain unreported, which means the actual number of incidents may be even higher."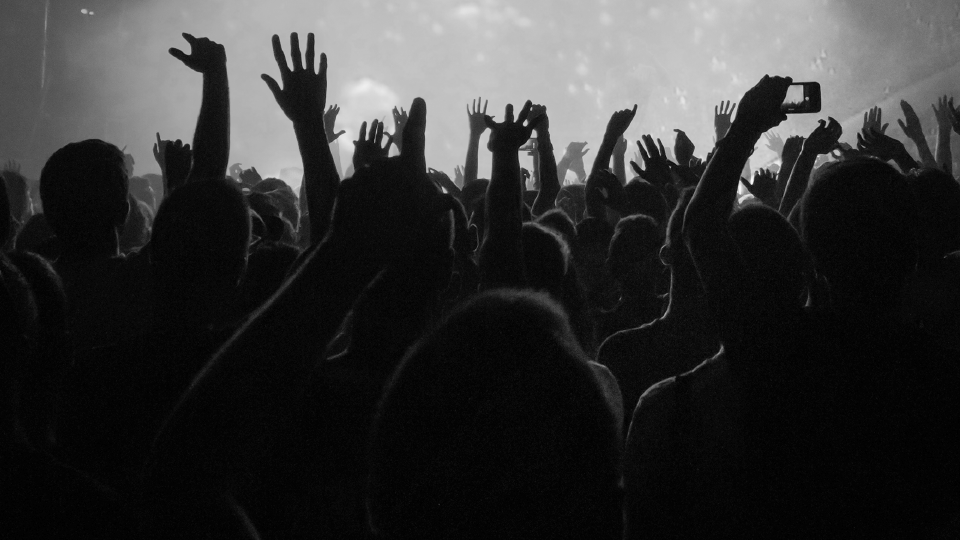 Halfway across the world, two explosions punctuated a quiet night in Dresden, Germany, in September 2016. The first blast hit the door of the Fatih Camii mosque, which burst into flames; the other hit a conference center where Germany's annual Islam Conference was slated to begin the next morning. 
At the time of the explosion, imam Hamza Turan was inside the mosque, praying, while his wife and youngest son were asleep in the adjoining building. His eldest son was watching TV when he heard the loud bang. 
"At first I thought it was a stone," Ibrahim Ismail Turan, 10, told a local newspaper. 
The mosque is a squat, two-level structure in Dresden's eastern suburbs. The only features that distinguish it from the rest of the neighboring houses are its color — it's painted a brilliant turquoise — and a sign that reads Turkish Islamic Center Dresden, with images of the Turkish and German flags. One of the four corners of the building is rounded, accounting for the mihrab, a semicircular niche in the wall that points toward Mecca.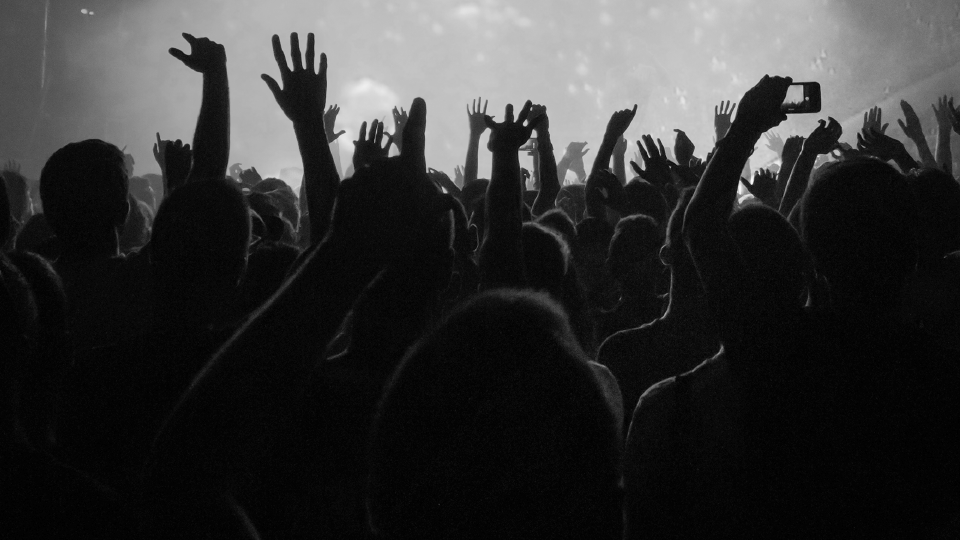 German police stand outside the Fatih Camii mosque in Dresden, Germany, which was attacked on September 26, 2016.
Image: AP Photo/Jens Meyer
But the building's relatively unadorned exterior belies the grandness of the inside. Three gold chandeliers hang from the ceiling of the main prayer room, and there are elaborate tapestries on the walls of both prayer rooms. The mihrab and minbar, an elevated pulpit for the imam, are both tiled in turquoise and white. There's a small bookshelf with copies of the Qu'ran, their calligraphic exteriors glimmering in the orange light. 
"I was happy to be here in Dresden, but after the bombing and such problems I don't think I am secure here."
Bacaru Mahmut, president of the Fatih Camii mosque
Within 10 minutes after the first blast, Bacaru Mahmut had arrived on the scene. Mahmut is the president of the mosque, whose members call the big boss. He's a large, stony-faced man with a thick mustache who owns a company that produces industrial machinery for doner kebab restaurants. 
By the time Mahmut arrived, the fire was already under control, the mosque still relatively intact. The door frame was blackened with soot, and shards of glass were strewn on the carpet from the impact of the explosive device. The strength of the blast had propelled the door inward. The family was shaken but uninjured. The story of the Dresden attack quickly made international headlines, too. 
For the Muslim community in Dresden, the attack was shocking, but not entirely unexpected. Dresden is the home of a far-right nationalist movement called Patriotic Europeans Against the Islamization of the Occident (referred to as PEGIDA). It is also the capital of Saxony, a region largely considered to be one of the most conservative and anti-immigration in the country. 
"For 20 years we had no such problems," Mahmut, the president of the mosque, told Global Citizen. "It was quiet, but sometimes we had problems like they wrote some bad things on the wall, or with stone in the window, break the window. Such things, it was normal for us, but this it was another dimension." 
Now, after the attack, Mahmut feels as though something changed. 
"Before I felt secure here," he said. "Welcome? I don't know, but secure. I was happy to be here in Dresden, but after the bombing and such problems I don't think I am secure here and I have to be careful, and this is a feeling that I didn't know before." 
FEAR
Arooj Qureshi grew up in Victoria and now lives there with her husband, Irfan, who runs a medical practice in town. Growing up in the small Texas town, she attended a private Episcopal school, played sports, focused on her grades. 
Growing up, she said, she never experienced discrimination. 
So it shocked her when, as she was pumping gas in the months after the 2016 election, a group of men in a pickup truck yelled out her that this is America, and told her that they voted for Trump. 
"I never know how to respond to that," she told Global Citizen. "I'm an American." 
This sort of discrimination, she said, was something almost entirely foreign to her in Victoria, at least until recently.  
"We went to private schools growing up, we led a pretty sheltered life," she said. "In fact, that's probably the one thing that resonates the most now is just most recently the developments across the nation, across the world, I've never felt so Muslim, so brown." 
"I didn't feel that growing up," she added. "That's not how it was here."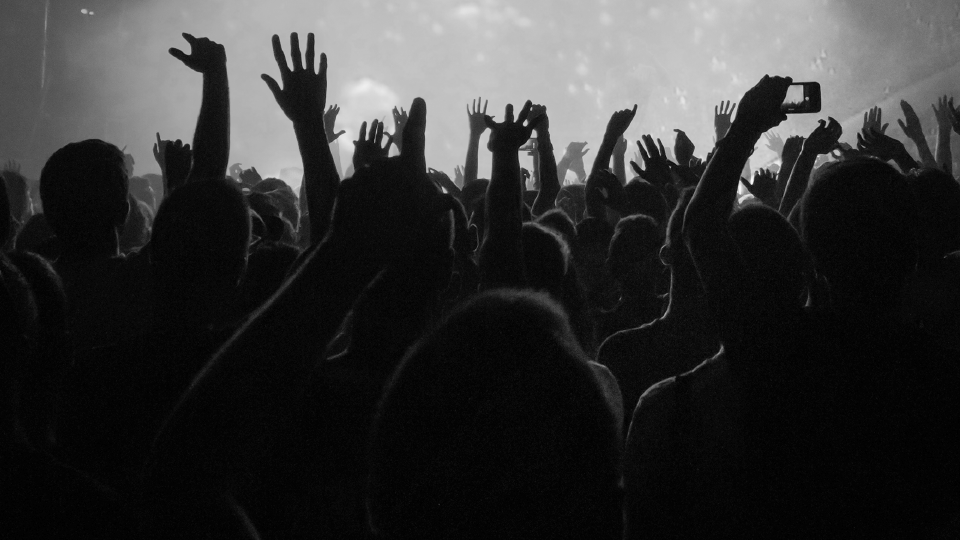 Victoria is known as the Crossroads of South Texas because of its location two hours from Houston, Austin, San Antonio, and Corpus Cristi.
Image: Hans Glick/Global Citizen
Anti-Muslim discrimination, while not a completely new phenomenon in the United States, has ebbed and flowed based off a combination of factors, but has been primarily linked to perceived fears of a domestic terrorist attack and increasingly prevalent anti-Muslim political rhetoric.
This trend was perhaps clearest in the wake of the terrorist attacks of September 11, 2001. In 2000, just 24% of Americans feared a terrorist attack and there were fewer than 30 anti-Muslim hate crimes. One year later, 59% of Americans were very or somewhat worried about a terrorist attack and there were nearly 500 anti-Muslim hate crimes, according to the FBI.
Increasingly, this phenomenon has been tied not only to domestic terrorist attacks in the US, but attacks around the world. 
Fears of a terrorist attack skyrocketed after attacks in Paris killed 130 people. In November 2015, right before the Paris attacks, 4% of Americans believed that terrorism was the most important issue facing the United States. In December of that same year, that had jumped to 19%. It was also between 2015 and 2016 that CAIR registered the greatest jump in anti-Muslim hate crimes: 57%. 
"We've had attacks in Brussels and Berlin and Munich and Paris and here we had San Bernardino, the attacks in Florida, so I think concerns about terrorism are fairly salient to the public," Cox, from PRRI, said. 
Aggravating this, political rhetoric has painted Muslims as being complicit in rising terrorism. And in turn, those statements fueled more widespread fears of Muslims. 
"I never know how to respond to that. I'm an American."
Arooj Qureshi, congregation member and Victoria native 
After an Orlando, Florida, nightclub was attacked by a Muslim, Omar Mateen, in 2016, then-candidate Donald Trump gave a speech that would become the drumbeat of his campaign. 
"If we don't get tough, and if we don't get smart, and fast, we're not going to have our country anymore," Trump said in that speech. "There will be nothing — absolutely nothing — left."
Trump went on to talk about Islam and terrorism frequently during his campaign, saying he thought Islam hated the US, Syrian refugees could potentially be "Trojan horse" terrorists trying to infiltrate the country, and that some mosques ought to be closed because of the "absolute hatred" coming from them. 
When he became president, one of the first actions he took was to release an executive order, "Protecting the Country From Foreign Terrorist Entry Into the United States," which indefinitely blocked Syrian refugees from entering the country, and placed a 120-day moratorium on immigration from seven Muslim-majority countries. 
Trump's decision to link all Muslims to terrorism continued a pattern that existed before his campaign: the rise of anti-Muslim sentiment in the US. 
"This negative portrayal of Islam wasn't new to the … election," Amir Hussain, a professor of theological studies at Loyola Marymount University, said. "That was there long before." 
The attitudes that already quietly existed were brought further into the mainstream by Trump, Hussain said.
"What were fringe figures are now actually voices in the American government," he said. 
It was in this context of political distrust and rising fears of terrorism that Marq Vincent Perez allegedly attacked the Victoria mosque. 
According to federal court testimony by Bureau of Alcohol, Tobacco, Firearms and Explosives special agent, Rick Miller, "multiple Facebook messages and posts indicate that Perez feared Muslims and wanted to protect his community from Islamic terrorists, which he believed many mosque members to be."
"It kind of sounded like he thought that he was doing Victoria a favor by burning down the mosque, by protecting non-Muslims from this mosque," Jon Wilcox, breaking news reporter at the Victoria Advocate, said of Perez. 
As of this writing, Perez has not been convicted of a hate crime, but is instead being held for unlawful possession of an incendiary device. 
"My heart goes out to the Muslim community regarding their tragedy," Perez's defendant Mark DiCarlo told Global Citizen over the phone. "And I would encourage them to be patient until the evidence comes out and the charges are complete."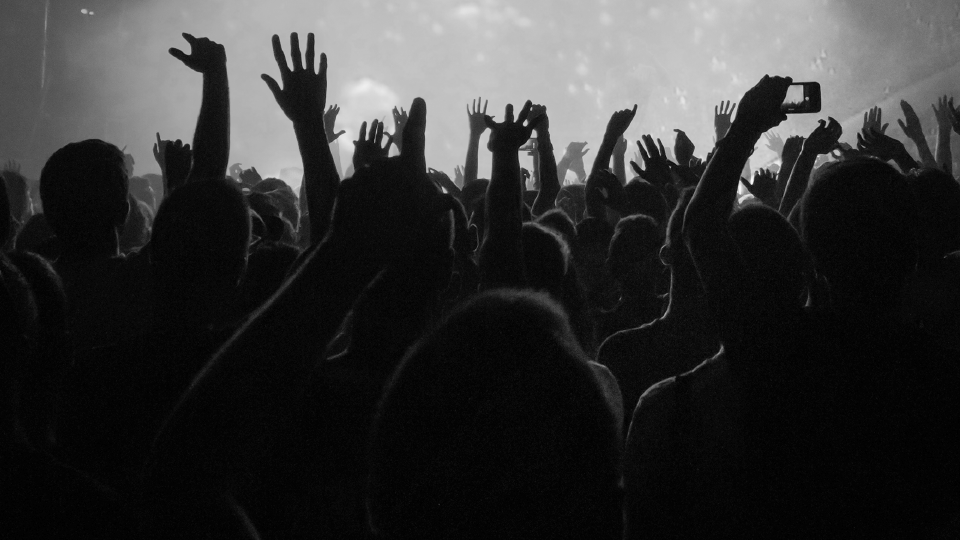 Dresden, Germany, seen from the Elbe river.
Image: Phineas Rueckert/Global Citizen
In Germany, anti-Islam hate crimes have spiked not as much with fears of terrorism, but with growing fears of immigration, but interestingly these attacks have been most prevalent in places with the smallest Muslim populations. 
On December 9, 2016, just over two months after the attacks on the Fatih Camii mosque and conference center, police arrested a suspect in connection with the bombings. The 30-year-old Dresdener, who has since only been identified as Nino K., was part of PEGIDA, and had spoken at their rallies in 2015, reportedly calling migrants "lazy Africans" and saying he would take Chancellor Angela Merkel to court. 
Nino K's attack was in keeping with a disconcerting pattern of xenophobic attacks in East Germany, which saw almost no immigration until 1990, but has welcomed an estimated 12,300 refugees — many of them from Syria, Afghanistan, and Iraq — since 2014. Muslims still only make up about 0.1% of population of Saxony, or 50,000 in total, while across Germany, they account for about 5% of the population. 
The lack of Muslims in Dresden may have contributed to the rash of hate crimes against them, according to Peter O'Brien, a professor at Trinity University in San Antonio, who has studied integration of Muslim populations in Europe and the US. The rate of violence against Muslims is higher where Muslims are fewer in number, he said. 
"It seems like the more you interact with people, the less likely you are to hate them," O'Brien said. 
A report released by the German government just days before the attack on the Fatih Camii mosque echoes this statement. The rate of xenophobic attacks in eastern Germany was five times that of western Germany, the report said. 
Read More: Meet the German Brass Band Showing Refugees Are Welcome
Anti-Muslim sentiment in Germany has not only manifested itself in attacks against migrant shelters and mosques, but also in shifting public opinion. 
According to one poll, 40% of Germans said they wanted to "prohibit Muslim immigration to Germany," twice the amount who held that opinion in 2009. Half of all Germans said they "felt like a stranger in their own country due to the large number of Muslims." 
Much of the fear of immigration is owing to the fact that it is a relatively new phenomenon in Germany. The country's borders loosened slightly in 1961 to attract cheap labor, and a little more in 1974, when workers' wives and children were allowed to enter. In East Germany, only people from Soviet countries could enter until the USSR fell apart in 1991.  
"It seems like the more you interact with people, the less likely you are to hate them."
Peter O'Brien, professor of Political Science at Trinity University
Even then, immigration was slow throughout the entire country due to restrictive migration policies. 
"Germany didn't officially declare itself a country for immigration until 2000," O'Brien said. "Generally speaking, the tendency is to say the US is more comfortable with immigrants." 
Each week in Dresden, PEGIDA takes to the streets to protest the "Islamization" of Europe, rallies that drew nearly 20,000 protesters at their peak, but have since dwindled as German Chancellor Angela Merkel has again toughened the country's immigration policies and the number of refugees accepted dropped from an estimated 1.1 million in 2015 to 300,000 in 2016.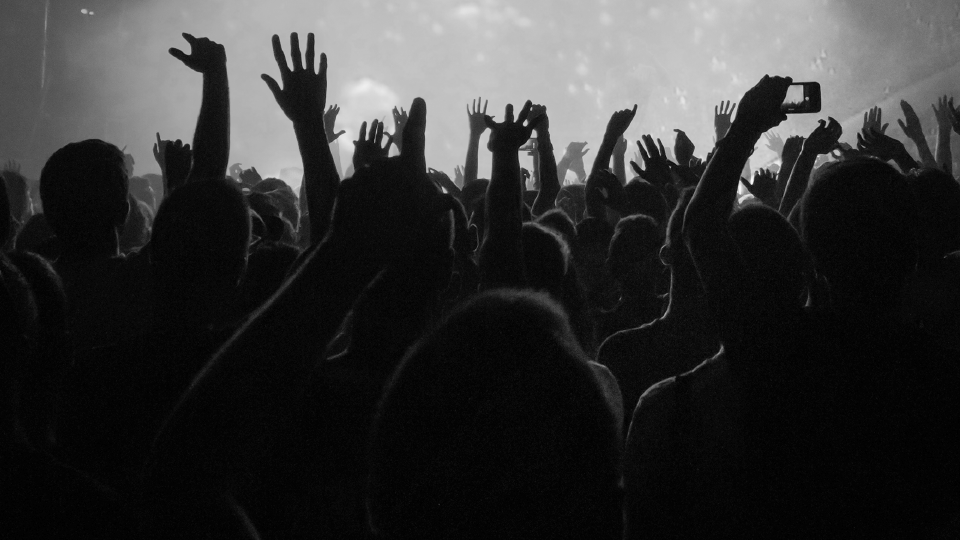 At one point consisting of 20,000 protesters, PEGIDA's numbers have decreased as immigration has slowed.
Image: Phineas Rueckert/Global Citizen
"This fear about uncontrolled borders was one of the main reasons why people supported [the rallies] and since we are not talking so much about borders anymore, I hope it's going to get less and less support," said Dr. Oliviero Angeli, a professor of Political Science at Dresden Technical University.  
As the rallies have dwindled, so have the hate crimes, which peaked in 2016 and settled back to pre-2014 levels in the first quarter of 2017. In Germany, it seems, as the country's fears of uncontrolled immigration have subsided, so too has the anti-Muslim hate.  
LOVE
At 6:05 a.m. on January 28, 2017, across the street from the charred remains of the Victoria Islamic Center, the congregation began to pray. 
"As we sat down and we prayed, you could feel the peace come over," said Dr. Shahid Hashmi, president of the Victoria Islamic Center. "The shocking tragedy was right in front of your eyes, but if you really trusted God, would come something good out of it, and believe it or not, within a few hours, the goodness came out." 
After the prayer ended, Rachid and his wife Lanell drove their white Ford F-150 to their single-level home on a suburban cul-de-sac, 10 minutes from the mosque. 
Upon learning earlier that morning that the mosque didn't have insurance (in keeping with an Islamic law), Rachid knew the community would have to raise a large amount if they wanted to rebuild. 
With Lanell's help, Rachid edited together two photos of the mosque: one before and another during the fire — images that showed the totality of the destruction. He started an account with GoFundMe, a crowdfunding site, and posted the image, with the accompanying message: 
"Our mosque was completely destroyed by fire. We need your support to rebuild a beautiful place of worship. Any donation is greatly appreciated," he wrote.  
By 8:15 a.m., Rachid's campaign was up. By 11:30 a.m., it had raised just over $100,000. By 3 p.m., it was $300,000. And, not unlike the fire that sparked it, it kept spreading. That night, the campaign reached $450,000 in donations. 
Little did he know it at the time, but Rachid's actions had set in motion a series of events that would turn unthinkable tragedy into incredible redemption, that would make Victoria the center of a national news story for the first time since it snowed there in 2004. 
Read More: How One Night of Terror Turned Into Days of Hope For This Texas Mosque
Over the next six days, Rachid's crowdfunding campaign garnered donations from more than 22,000 people in 90 countries, raising well over $1.1 million. 
News of the outpouring of support from neighbors and strangers alike spread from local to national to international news, as reporters from around the world — from the United States to Japan — descended upon the 60,000-person community. Letters poured into the mosque's P.O. box at such a rate that the post office had to give them another, overflow box.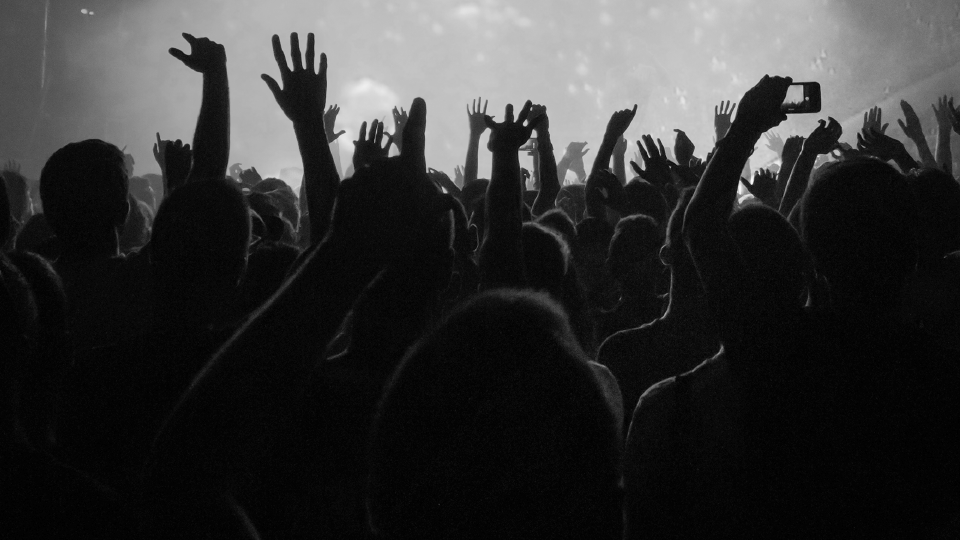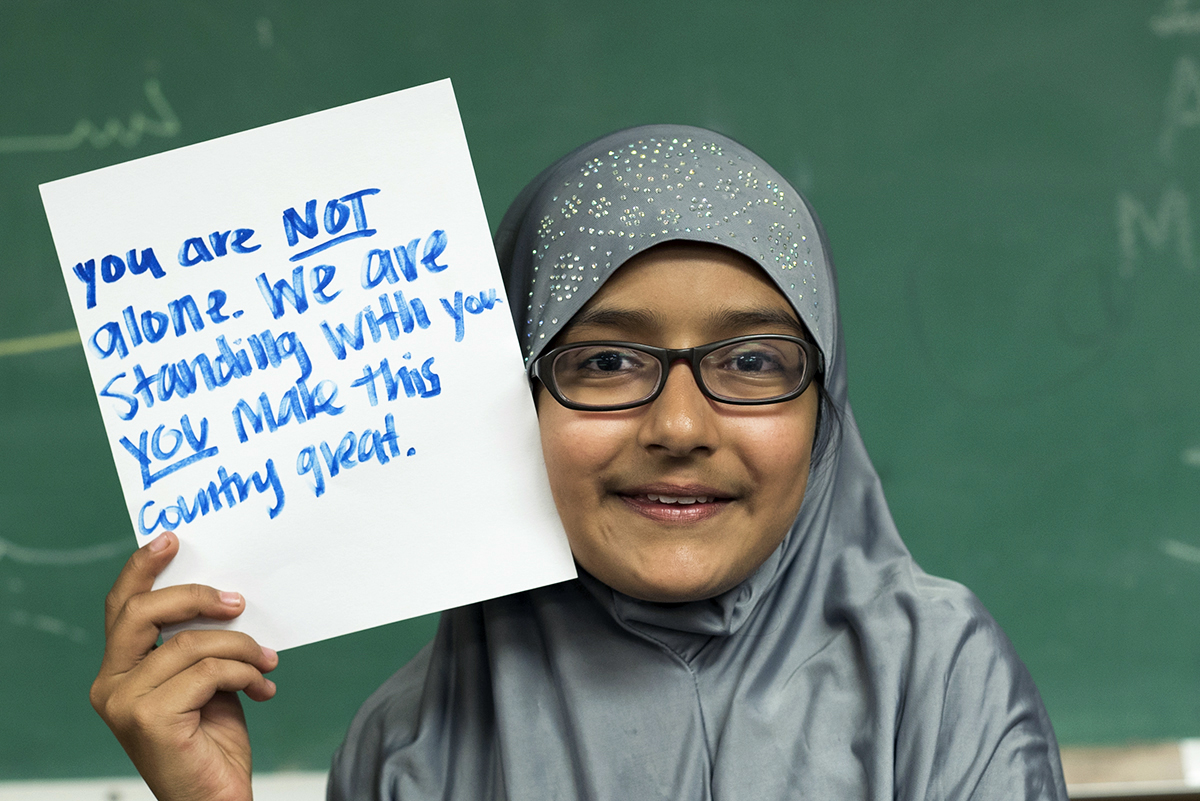 Hans Glick/Global Citizen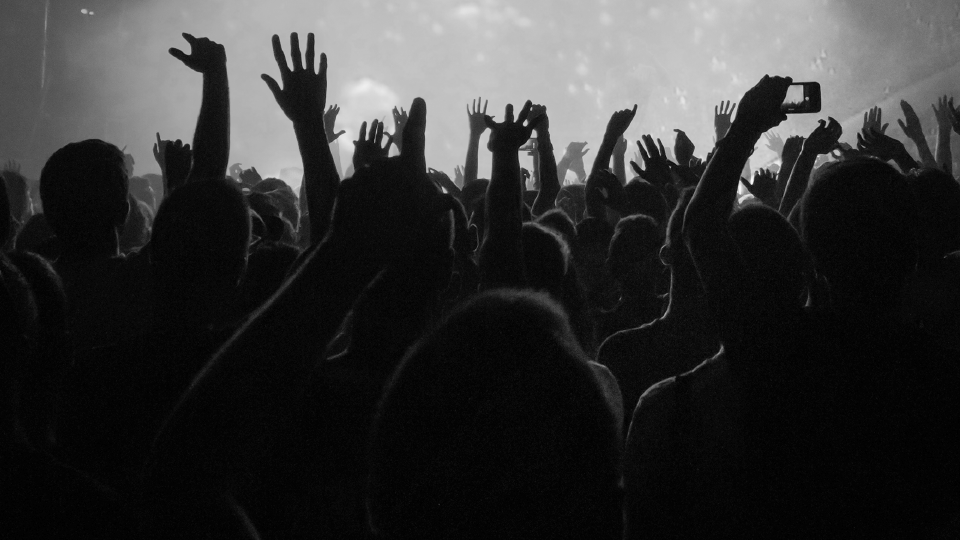 Hans Glick/Global Citizen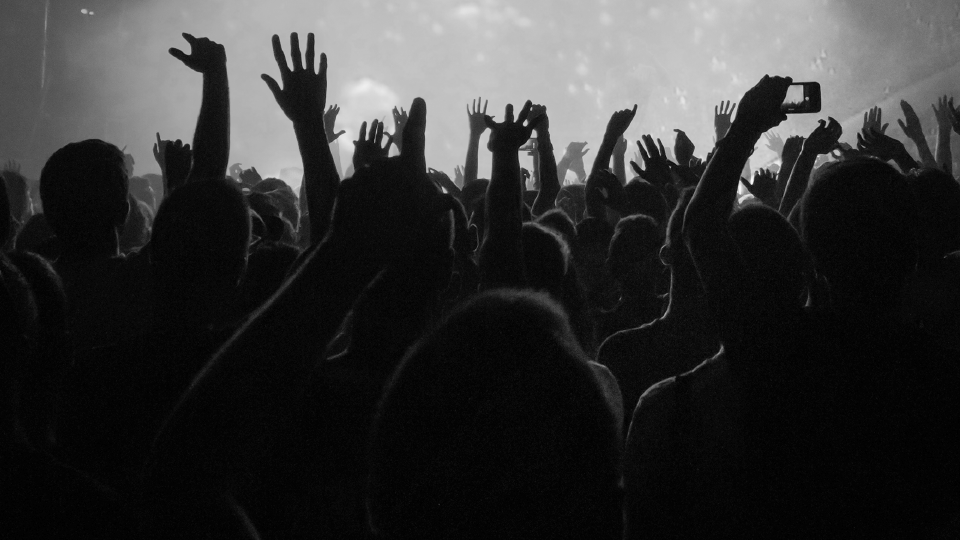 Hans Glick/Global Citizen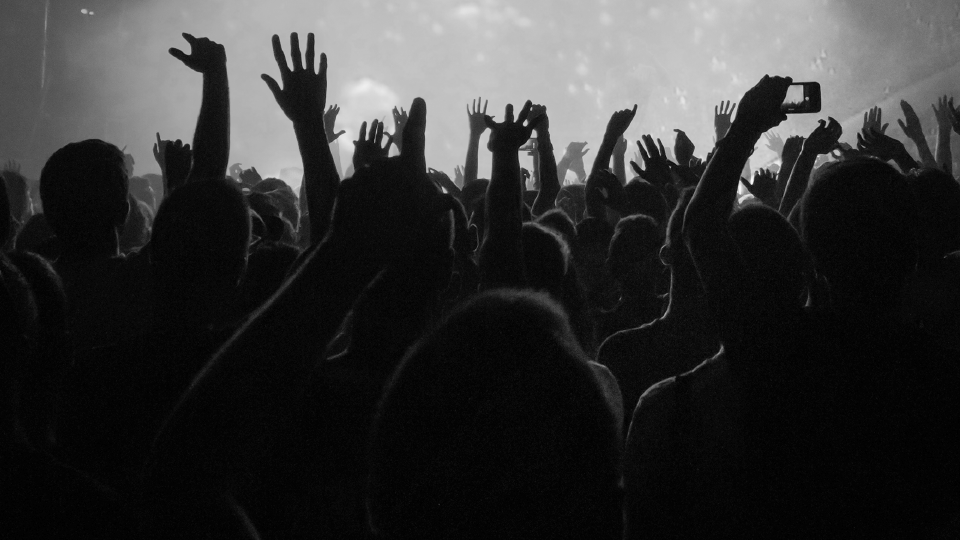 Hans Glick/Global Citizen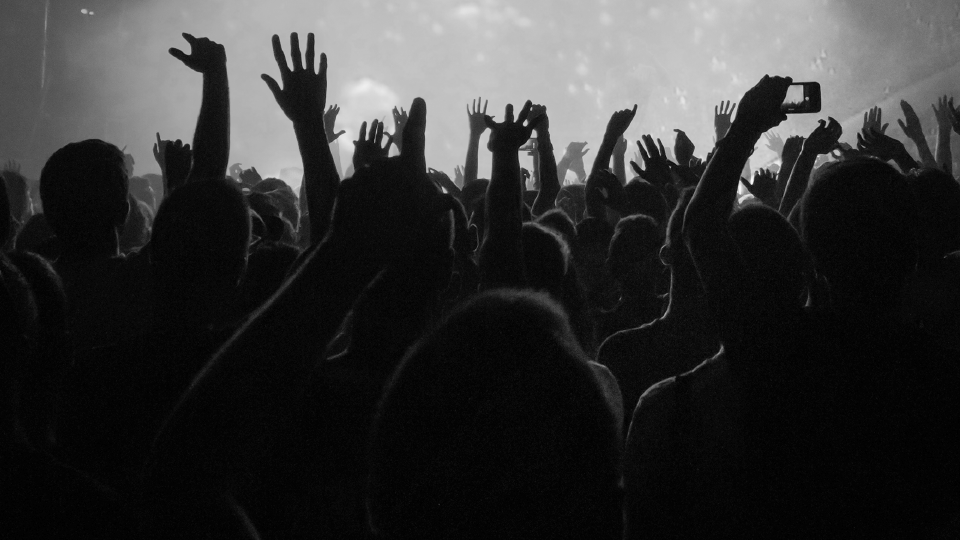 Hans Glick/Global Citizen

The day after the fire, the rabbi of B'nai Temple Israel gave the keys of the synagogue to the mosque's president, offering it as a place to worship. Four churches also offered their spaces for worship, and at a prayer service Sunday morning at the site of the former mosque, an estimated 400 people showed up in solidarity, among them Jews, Christians, and, yes, Trump supporters. 
When local architect and Victoria native, Rawley McCoy heard about the fire as he was getting ready for a drive to Corpus Christi for a meeting, the first person he called was Rachid. News of the fire changed McCoy's course — not just for that day, but for the rest of his life.
At first glance, McCoy and Rachid don't appear to have much in common. One is liberal, a Muslim. The other conservative, a Christian. But in Victoria, these differences seem to fall to the wayside.
"We've become very, very good friends, many times politically opposite, and we'd go at each other, sometimes on Facebook posts," McCoy said. "Sometimes I have to call a time-out, and go, 'Hey folks, we really are still friends.'" 
McCoy, like many in Victoria, had become accustomed to driving past the former mosque — which was itself an impressive building that gave Victoria an unexpected attraction for a small town in South Texas. The fire was an affront to the community, and to him. 
"How in the world could this happen in Victoria?" he asked himself. 
After the fire, McCoy offered to help design the new building. He spent several months methodically visiting mosques and Islamic centers in San Antonio and Houston.
"The way I look at the job we have to do here is, 'We will, with God's help.'"
Rawley McCoy, architect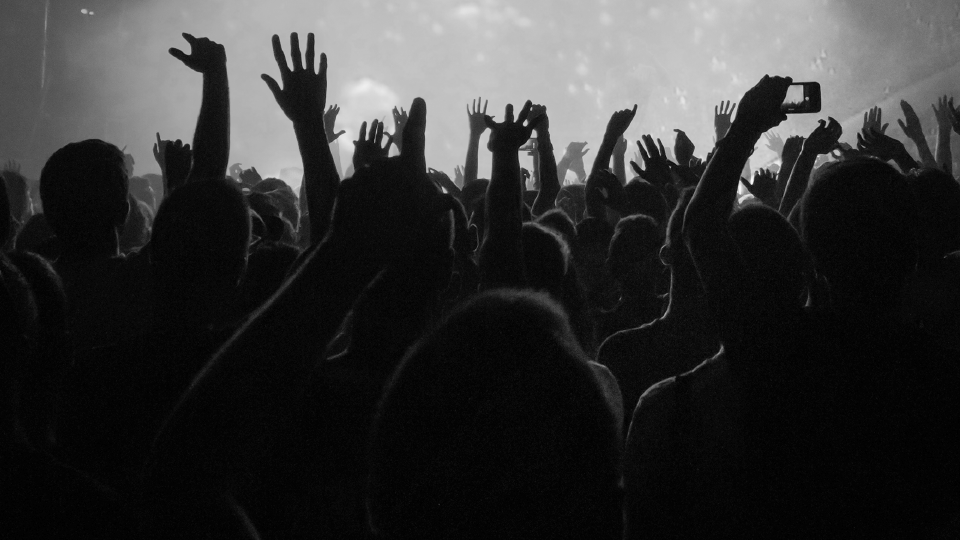 Image: Hans Glick/Global Citizen
"As an architect it's not just about doing a building," he told Global Citizen. "What I wanted to do was fully understand the center of that worship, how the worship is done, what are the most important places in that mosque and give them the attention that they deserve to really create a place for these folks to worship." 
On May 27, at the start of Ramadan, McCoy revealed the design for the new mosque to the community at a groundbreaking ceremony at the site of the former mosque. Wearing a crisp suit and cradling a white boating hat in his hand, McCoy addressed the community alongside Rachid and other members of the mosque. 
Read More: When a Texas Mosque Burned Down, a Local Catholic School Had the Perfect Response
"When someone is baptized in our church, after the person is baptized, we as the community are asked to support them in their life of faith, and so we're asked many questions and our response is 'I will, with God's help,'" he said at the ceremony. "And the way I look at the job we have to do here is 'We will, with God's help.'"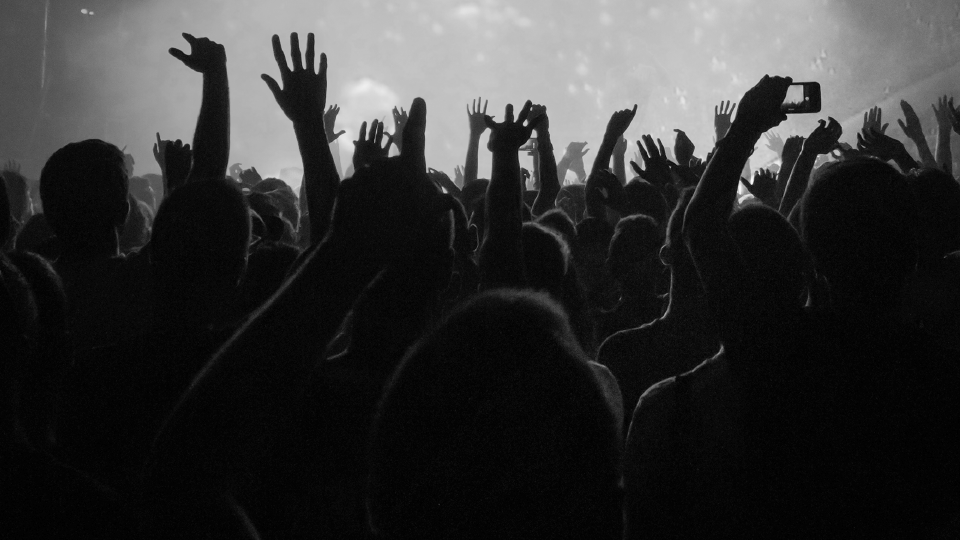 A rendering of the new mosque, which was revealed at a groundbreaking ceremony on May 27, 2017.
Image: Courtesy of Rawley McCoy & Associates
In the Fatih Camii mosque, the day after the attack, Dresden Science Minister Eva Maria and Economy Minister Martin Dulig stood beneath the still-hanging golden chandeliers and spoke with worshippers to assure them that Muslims are welcome in Dresden. 
So too did the Turkish ambassador, who attended the Friday prayer service and spoke to the concerned worshippers. 
"After this attack, [the Turkish ambassador] came to Friday prayer, and after the prayer time he said, 'Don't be worried, we are with you,'" Abdulbaki Yakac, a medical student who has lived in Dresden for four years, told Global Citizen. 
That night, more than 100 people showed up in solidarity with the mosque for a nighttime vigil, the local paper Sachsische Zeitung reported.
"If he is a Muslim or not, if he is non-religious or not, everyone has to know his neighbor, and if you know the neighbor then you aren't scared."
Abdulbaki Yakac, congregation member 
Several days later, at a community support event held in the mosque's courtyard, the neighbors presented the mosque with a poster that they had all signed in solidarity with the community. 
"From different communities they come to support us, from church, from the city, from government. The neighbors, they came. Because we know each other," a member of the congregation, Yusuf Sengun, told Global Citizen.  
"Everyday someone comes with candles and flowers and come here and say 'I'm so sorry that happened here, I'm so sorry.' A lot of people come. That was great," Sengun said.  
When construction on the Fatih Camii mosque began in 1999, a year before the Victoria Islamic Center was completed, the project had the wholehearted support of the neighbors, Mahmut, the president of the mosque, said.
"When the mosque was built, the neighborhood was really happy," he said. "They wanted to learn about it." 
These same neighbors stood by the Fatih Camii mosque several years ago, when a small group of far-right protesters chanted Islamophobic rhetoric in front of it. Around 100 people surrounded the mosque in a human chain, holding hands in a show of solidarity. 
The community, for its part, has also engaged with the neighborhood and the city. Each year they host an open mosque day on October 3, and according to Mahmut, they've worked with other religious leaders and the government for the past several years to combat Islamophobia. 
"We are working a lot to be in contact with the churches, with the synagogue, with the city and so on, to know each other, to break the hate, to break the anger and problems," Mahmut said. 
"I think every guy has to have a dialogue with his neighbor," Yakac said. "If he is a Muslim or not, if he is non-religious or not, everyone has to know his neighbor, and if you know the neighbor then you aren't scared." 
HOPE
In Dresden, things are beginning to change. 
Despite the threats Muslims face in Eastern Germany, the number of mosques nearly doubled — from 13 in 2015 to 22 today. 
Perhaps most importantly, people are beginning to talk to one another. 
"The second and third generations they want to show we are Muslims and we are proud about it."
Yusuf Sengun, congregation member
"You see a big change in Germany now, especially in the last two or three years that there is an openness and a willingness to talk about integration," Markus Degenkolb, the CEO of Auslanderrat Dresden, an NGO that works primarily with foreigners and refugees on social projects, told Global Citizen.
"If you compare it to 20 years ago when migrants were coming, when they came in it was always said, 'Well, they have to integrate, they have to assimilate into the society,'" he said. 
The question, today, has changed: "What can we actually do to help that process and what do we as Germans have to do for them to be able to integrate?" 
Nurul Fatimah Khasbullah is part of the new generation of Muslims who have taken root and thrived in Dresden. 
Khasbullah was born in Germany to Indonesian parents, but was raised about two hours from Jakarta. It wasn't until she was grown that she came back to Germany, where she studied German in Muenster. 
She has an infectious energy, is quick to laugh, and, the day I met her, was wearing a deep blue hijab. 
Moving to Dresden wasn't an easy decision. Friends warned her against it, because of PEGIDA. 
But she went, anyway, to study business law at Dresden Technical University, one of the best centers for science and technology in the country.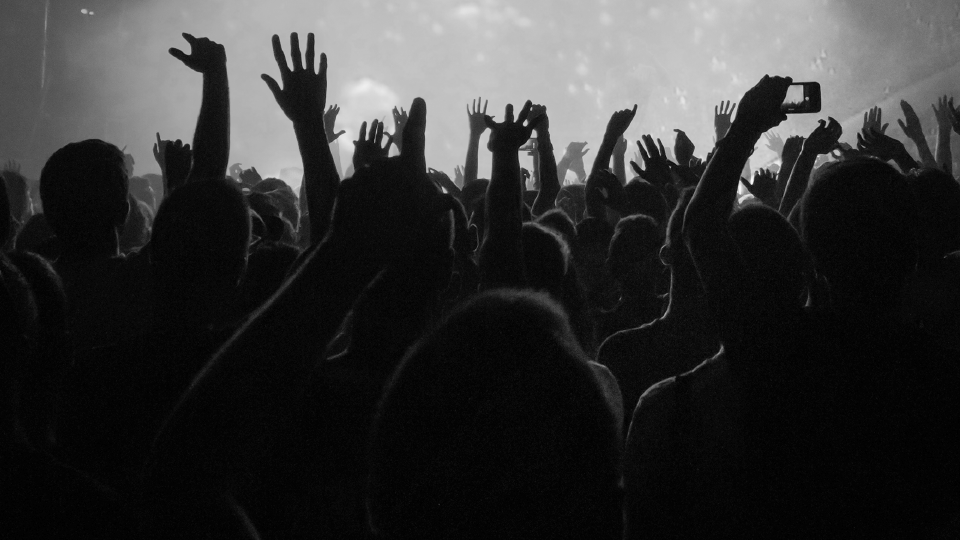 Nurul Fatimah Khasbullah stands alongside the Elbe river, with Dresden's landmark Frauenkirche, "Church of Our Lady," in the background.
Image: Phineas Rueckert/Global Citizen
"Everyone always talks bad about Dresden," she said, sitting under a tree near the Elbe river. "After six months, it's like, 'No, it's not like what people said about it.'" 
Still, Khasbullah has experienced discrimination here. Once on the tram, a man yelled, "Fuck Muslims" to her face. When she responded to him, asking why he said that, he ignored her. Similar encounters have happened, but only on a few occasions. 
"I just see it like a challenge," she said. 
She also sees how Dresden is changing. 
Muslims, she said, are also becoming more visible, in the streets, at the mall, at the university, especially. There is an active Muslim Students Association, and the university holds events to inform students about the Islamic faith, such as an "Ask Your Muslim Neighbor" speaker series. 
Read More: Refugee Women Are Baking to Help Find Their Footing in Germany
"People are aware it's important to make Dresden an open city. There are so many organizations that was not there before and it's there now," she said. 
To Yusuf Sengun, one of the members of the Fatih Camii mosque, part of this visibility is generational. His Muslim parents emigrated to Bavaria, in southern Germany, from Turkey. They worked in a textile factory. They didn't dress Islamically, or practice their religion openly. They simply worked hard and stayed quiet. 
But the younger generation, the one that was born and grew up in Germany sees things differently. 
"It is a process that's beginning," he said. "The second and third generations they want to show we are Muslims and we are proud about it."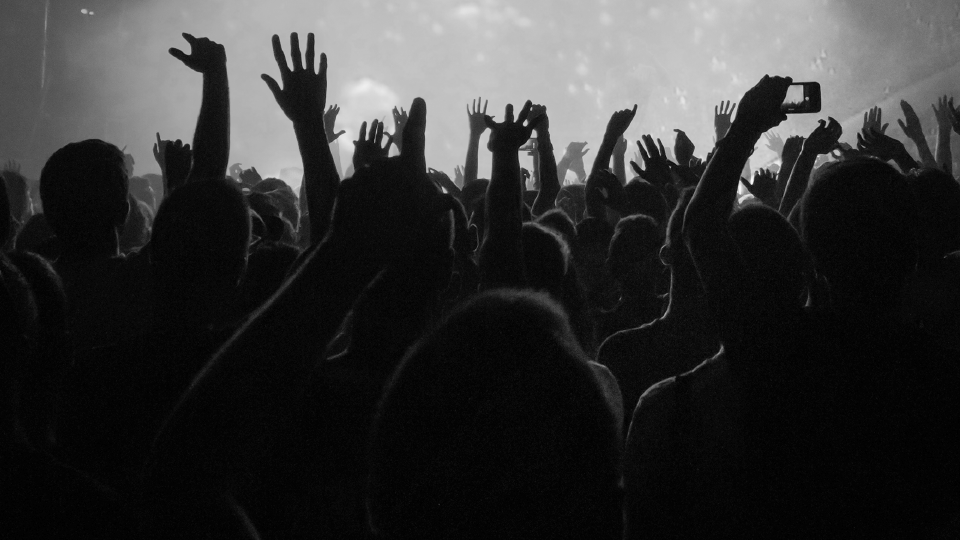 On the side of the Dresden opera house, several colorful placards proclaim: "Toward a more open Dresden."
Image: Phineas Rueckert/Global Citizen
In Victoria, Qureshi, who has three young daughters, is hopeful about the future. 
The mosque fire, and the way in which Victoria rallied around the Muslim community, she said, "just made me continue to remain hopeful, see the bright side of things. I definitely want that world for my children." 
In her daughters, she too sees a generational difference. For them, being Muslim is not an indicator of foreignness, a means for separation, but an inherent part of their identity. In a word, it's accepted. 
"There's a definite sense of identity that I had growing up, but I feel like they're much more confident as young Muslim girls," she said. 
"What they feel is on their tongue. If we talk more about it, or we talk about being Muslim, or we talk about our holidays, they're not ashamed to bring it up. It's fluid, it intermeshes with life, it's part of who you are, as opposed to something that's completely separate," she said. 
American Muslims, Rachid said, confront the same challenges any other American might. His advice to those who don't know Muslims was simple: speak with them, engage, visit a mosque.  
"Most people who are seeking to do that, they will find out that we are no different as them as far as what our aspirations are," he said. "Our aspiration is to wake up every morning, work hard, provide for our family, put food on the table for them and make sure that they have a good future, good school, able to go to college, able to secure their own future for their own families." 
What they seek, at a most basic level, is the opportunity to follow the American dream. And in Victoria, at least, most people seem to understand that. 
"My perception of them is they just fit in very well, they've just become part of the community and do the things as regular community members do," Victoria Mayor Paul Polasek told Global Citizen. 
McCoy echoed this sentiment. 
"They've all been part of this community," McCoy said. "That's what these folks are —  they're just good people, and all they want to do is worship." 
There are faint signs that this sort of positivity may also be on the rise throughout the country. According to an average of four polls taken between November 2015 and October 2016, the percentage of Americans who viewed Muslims very or somewhat favorably actually increased from 53% to 70%. 
"My perception of them is they just fit in very well, they've just become part of the community and do the things as regular community members do."
Paul Polasek, mayor of Victoria
To Faruqi, the interfaith activist from Houston, the recent wave of hate crimes against Muslims and against mosques has actually led many to treat Muslims with extra kindness. She felt the difference when her family took a day trip from Houston to a small town about two hours outside of the city. 
"There were no dirty looks, and there were no frowns," she said. "People usually look at you this way and follow you with their eyes, and I didn't feel any of that the whole trip."
"Maybe it's just me, but I've talked with other people and a lot of people are saying the same thing, that even though the hate is rising, love is rising, too."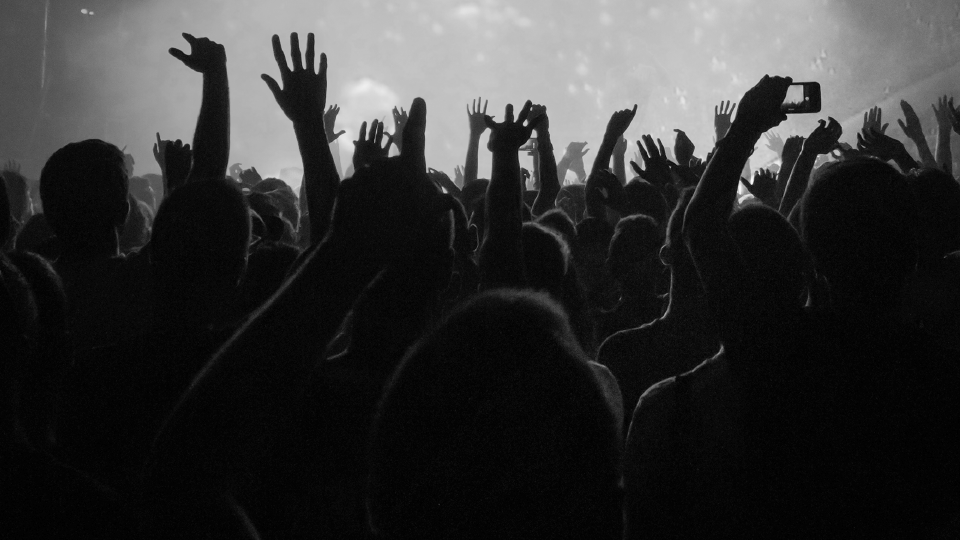 Image: Hans Glick/Global Citizen