Education
Listen And Learn: 7 Fascinating Educational Podcasts
Food for thought.
It's clear that the world is experiencing a podcast boom right now. Providing a powerful blend of storytelling, journalism and entertainment, podcasts are fast becoming one of the world's most exciting mediums for the exchange of ideas. Whether it lasts 15 minutes or 90, tuning into a podcast offers a chance to expand your mind and escape the tedium of daily life and learn something new. As we put a spotlight on education this week at Global Citizen, here are some fascinating podcasts to feed your mind.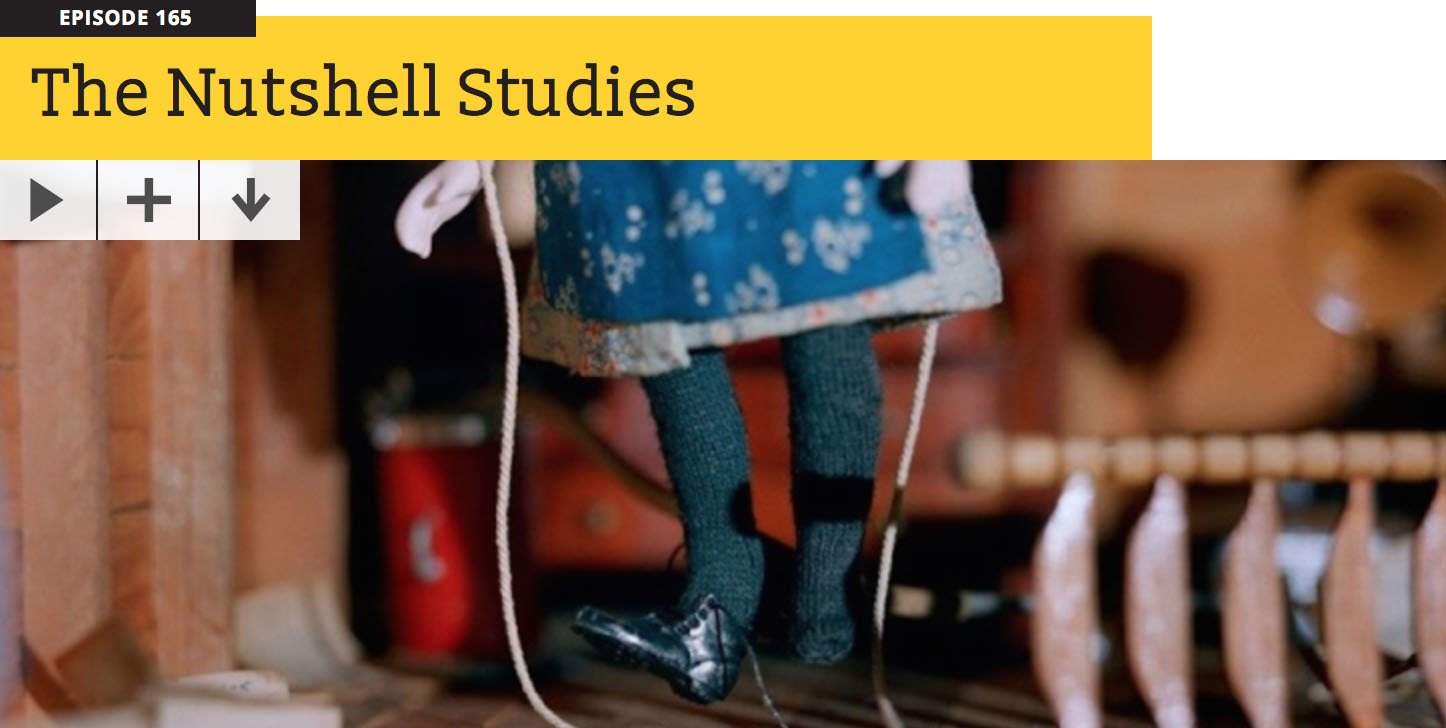 99% Invisible is perfect for the questions you might ask yourself while daydreaming — from "What's the worst smell in the world?"  to  "Where does stuff that gets lost in the mail go?"
Roman Mars' award winning podcast uses design to illuminate the hidden details that make the world tick and shape the way we live. 
Describing itself as a podcast "about all the thought that goes into the things we don't think about — the unnoticed architecture and design that shape our world," the podcast has received over 80 million downloads due to its immersive insight into the fabric of our lives. 
It's hard to condense the depths of this stunning podcast into a few lines. Presented by award-winning broadcaster and bestselling author Krista Tippett, On Being is a series of conversations on what it means to be human. Exploring faith, belief, science, philosophy, art and everything in between with some of the world's greatest minds, On Being offers a 21st century take on age-old questions. In 2014, Tippett was awarded the National Humanities Award by President Obama for "thoughtfully delving into the mysteries of human existence." 
If you're looking for an episode to start with, dive into an incisive conversation on Islam's Reformation with writer and theologian Reza Aslan, or find out what we can learn from animal behaviour with acoustic biologist Katy Payne: In the Presence of Whales and Elephants.

You'll find it hard to avoid laughing out loud in the middle of your commute as you listen to Another Round. It's like joining a conversation with your funniest, smartest friends. Published by Buzzfeed and hosted by writers Tracy Clayton and Heben Nigatu, Another Round's frank conversations explore all things related to pop culture, race, mental health, and politics. While this may not be the podcast to teach you quick and easy facts, Heben and Tracy's outspoken personalities are not afraid to ask tough questions, no matter who they're talking to — including presidential candidate Hillary Clinton. When her team approached the pair for an interview, they accepted but remained true to their style, asking the fierce question: "[D]o you ever think, 'Wow, we really f*cked this up for black people'?" before moving on to talk about Clinton's favourite deodorant.
Whether they're interviewing heavyweight commentators or up-and-coming comedians, their blend of charm, humor, and political punch always brings something fresh and irreverent to the public conversation. 
For anyone obsessed or mildly interested in words, The Allusionist is a funny and illuminating dive into the evolution of language. Exploring the etymology roots, and origin of popular words and phrases, host Helen Zaltzman brings a quirky lightness to a complex topic. "There are hundreds of thousands of words in the English language and the combinations of those words and humans using them is almost infinite," Zaltzman said in an interview with the Guardian, so she's not afraid of running out of things to say. With a degree in Old and Middle English and another highly successful comedy podcast under her belt (see: Answer Me This), Zaltzman is well-equipped for the task of bringing words to life. 

The Washington Post's topical podcast offers a unique angle on the US presidential elections. In 44 weekly episodes leading up to the US election, the podcast "explores the character and legacy of each American president." The format is simple — each episode is dedicated to a different president. Smart and inquisitive, Presidential's host Lillian Cunningham asks unusual questions of political experts like "What would you tell me if I was to go on a blind date with Martin Van Buren?" offering an unexpected insight into the lives and impact of America's leaders as the country prepares its next choice. 

(Credit: Mitch Boyer)
Radiolab is a podcast for the most curious minds and ears. Its pioneering use of sound transforms each episode into a sensory experience while exploring scientific mysteries such as  Space,Addiction, and Birth.  Hosted by Jad Abumrad and Robert Krulwich, an unlikely combination at first glance, the duo's chemistry and unique combination of voices, from scientists and artists to writers and philosophers, makes the complexity and beauty of science available to a broad audience. 
A podcast for self-confessed international development nerds, Global Dispatches is a podcast about what the heck is going on in the world. Exploring global current affairs, the podcast shines a light on the events and main players that shape international politics. Every Monday, Global Dispatches features foreign policy experts who offer a personal insight into the ideas, influences and events that shaped their perspective. Every Thursday, the show switches its focus to topical events like the impact of the Brexit vote or the crisis in South Sudan. Tune in to its spotlight on the UN Secretary General candidates to get to know the people in the running for the most important job in the world. 
---
Happy listening. Did we miss any? Share your favourite podcasts with us in the comments!