---
Why Global Citizens Should Care
On May 11 last year, Tiara Moore was in jail. Exactly one year later, she's the one bailing out black mothers, like herself, who can't afford to make bail as part of the National Bail Out's campaign to #FreeBlackMamas in time for Mother's Day. The cash bail system keeps people who have not yet been convicted of a crime in jail because they cannot afford their freedom. You can take action
here
to support equality for all and help end the criminalization of poverty.
---
When Tiara Moore received an email last May asking if she knew of any black mothers in jail who needed to be bailed out, she promptly replied no.
But one week later, with only minutes to spare, she found herself digging through her inbox to find that email, as officers stood by.
The answer was yes. And the mother was her.
---
On the morning of May 11, Moore had alerted the Las Vegas Police Department that her car had been vandalized. But even after filing a report, no action followed. So when she later saw the man she suspected of vandalism — an acquaintance — she confronted him. The two got into a heated argument, and the man called the police, alleging that Moore had attempted to hit him with her car.
After running her name through the system and seeing that she had a prior conviction, the officer arrested her.
Moore was charged with battery with a deadly weapon — despite the fact that she had not been inside the car at the time she was accused of hitting the man.
At her initial hearing, bail was set at $100,000, a staggering amount of money the single mother of five simply did not have. Bail bondsmen typically charge 10% of the total bail amount — $10,000 in Moore's case — which was still too much for the 34-year-old physical therapy assistant.
Moore used the five-minute phone call she was given to contact her mother from the Clark County Detention Center and told her to call Leslie Turner, the community organizer who had emailed her about something called the Black Mama's Bail Out.
For the past three years, National Bail Out, a black-led collective of community organizations, has led the Black Mama's Bail Out as part of its mission to end mass incarceration. The annual effort to #FreeBlackMamas across the country takes place in early May in the hopes of bailing out as many black mothers and caregivers as possible in time for Mother's Day.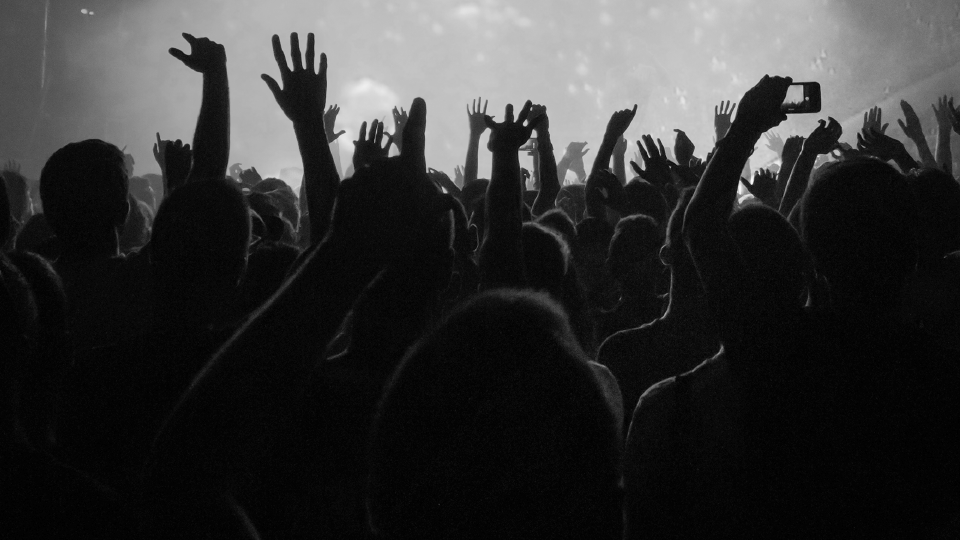 Image: National Bail Out
This week, National Bail Out's network of community activists and local organizations began bailing out mothers and caregivers — which it says includes aunties, cousins, trans people, and gender-nonconforming caregivers — and will continue to do so into the next week. Since Black Mama's Bail Out began in 2017, organizers have helped secure the release of more than 300 mothers from Oakland, California, to Baltimore, Maryland — and dozens of cities inbetween.
And last year, Moore was one of those women — though, not in time for Mother's Day.
"It was the first time in 16 years of being a mother that I was not with my kids on Mother's Day. It was a traumatic experience," Moore told Global Citizen.
She was able to call her children, who were staying with her own mother, on the day. She told them that she was "on vacation."
Moore spent four days in jail before Turner and the Progressive Leadership Alliance of Nevada (PLAN) Fund were able to post her bail — which by then had been lowered to $30,000 after her charges were reduced during a second court hearing.
It was another three days before she was released, and what she returned to was a life in chaos. 
After missing several days of work with no way to contact her employer, Moore had been fired. With no source of income and five children to care for, she was now facing eviction — a situation she wouldn't have been in, had she been able to afford her bail and return to work while her case was pending.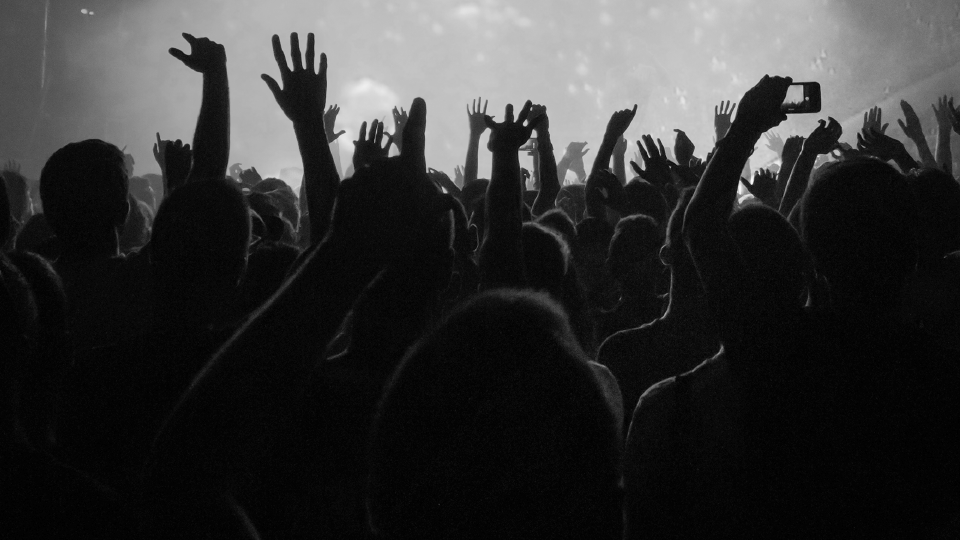 Tiara (center left) with Leslie Turner and her family at home after being bailed out.
Tiara (center left) with Leslie Turner and her family at home after being bailed out.
Image: Courtesy of Tiara Moore
Every year 2.8 million women like Moore are admitted to jail in the United States. And black women, like Moore, are incarcerated at twice the rate of white women.
The overwhelming majority of women in jail are mothers, according to the Prison Policy Initiative, and many cannot afford to make bail. As a result, they remain in detention for days, weeks, months, or even years — though they haven't been convicted of a crime — and may plead guilty to a crime they didn't commit just to get out.
"There's this coercive sort of impact of being in jail where you'll do anything to get out," Insha Rahman, program director at the Vera Institute of Justice, explained.
"Sometimes it's easier to plead guilty and get out of jail than it is to insist on your innocence and stay in jail longer, and that's a very perverse thing that happens all too often in the criminal justice system," she adds.
That's precisely what happened the first time Moore was arrested.
Fifteen years ago, Moore was in an abusive relationship. And one day, when the father of her two young children attempted to hurt her again, she defended herself.
She was charged with aggravated domestic battery. Her bail was set at $750,000.
"At 20 years old, I didn't know much about the criminal justice system," Moore said. "I was scared."
Moore was told she could be sentenced to 15 years in prison if she took her case to trial and was convicted. Instead, the district attorney offered her a plea deal: five years probation, a fine, and anger management.
So after 28 days in jail away from her daughter and son — then 2-and-a-half and 11 months old, respectively — Moore pleaded guilty to a charge that continues to follow her to this day. Her former partner, who ultimately refused to make a statement against her, has never been charged for abusing her.
"I felt like I had no other option then. I was tricked into a plea deal for a felony, which cannot be expunged, so it's always there," Moore said. "It's always a question that has to be asked in interviews, which still keeps me and my family in poverty, and keeps me from jobs that I really want to do."
Moore was not going to make the same mistake twice. Having joined criminal justice advocacy groups and worked as a case manager for formerly incarcerated men re-entering their communities, Moore knew a lot more about her rights and the system this time.
And without having to wait for her trial in jail, she was able to see her case through to trial while being with her children. Moore was able to start getting her life back in order with the support of National Bail Out, which helped her cover her rent, purchase food, and make sure she had everything she needed. All she had to focus on was getting to court.
The cash bail system was originally created to incentivize people charged with crimes to attend their court dates. But, Rahman said, the data shows that people largely show up to court whether or not they are out on bail or "released on their own recognizance" — meaning without bail.
Rahman, who previously worked as a public defender, said for those who fail to appear for their court dates, it's not that they're fleeing. It's that they need support.
"It's not money that brings people back to court, it's just the gravity of having a criminal case," Rahman said. And with solutions like court date notifications and transportation support, "this is thoroughly fixable and solvable, and doesn't require incarceration."
Just over a month after she was arrested last May, Moore's case was dismissed.
Moore said if Turner and National Bail Out hadn't helped bail her out, it's likely she would have remained in jail throughout that time.
"The cash bail system is designed, in my opinion, to keep you incarcerated if you don't have money," Moore said. "It's a system that tries to milk you for money that you already don't have."
Her experience is not one she would wish on anyone, and ever since she was bailed out, she has done everything she can to make sure no one is ever in the same situation.
Moore was one of 20 women selected for National Bail Out's Free Black Mamas Fellowship. The eight-week paid fellowship provided her with political education, organizing training, and leadership development to empower those who have been most marginalized and impacted by the criminal justice system to be changemakers.
On Thursday, Moore and the Philadelphia Community Bail Fund helped bail out seven mothers in Philadelphia, Pennsylvania, where she now works as a victims advocate with nonprofit Mothers in Charge.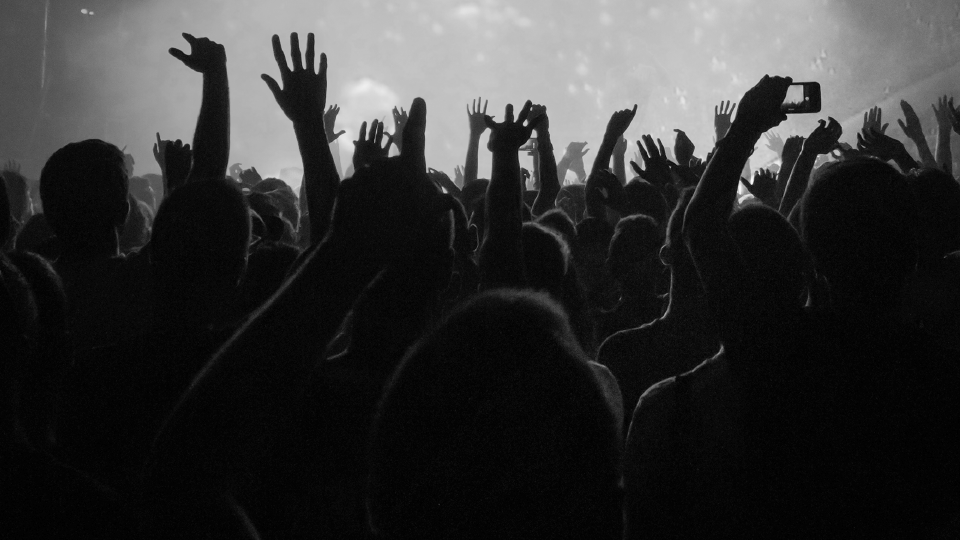 Organizers of the Black Mamas Bail Out in Philadelphia, Pennsylvania.
Organizers of the Black Mamas Bail Out in Philadelphia, Pennsylvania.
Image: Courtesy of Tiara Moore
Almost exactly one year after she was arrested, Moore will be celebrating these mothers' homecomings and planning more bailouts with her 5-year-old daughter, who she describes as her "little organizer."
Moore intends to spend Mother's Day sleeping in and letting someone else take a turn at cooking dinner for the night.
---
You can donate to the Philadelphia Community Bail Fund's Black Mama's Bail Out here and National Bail Out here.
---
Next week Global Citizen will be publishing a series of stories focused on the impact of cash bail and the criminal justice system on people affected by poverty. Go to End Bail, Fight Poverty to read these stories.