Michelle Obama, Amal Clooney, and Melinda French Gates are teaming up to promote gender equality.
Obama, founder of the Obama Foundation's Girls Opportunity Alliance, announced the "Get Her There" campaign to end child marriage, alongside Clooney, co-founder of the Clooney Foundation for Justice, and French Gates, co-chair of the Bill & Melinda Gates Foundation, at an event celebrating adolescent girls worldwide in New York City on Tuesday to coincide with International Day of the Girl earlier this month. 
Together, the three organizations will double down on their efforts to empower young women by supporting girl- and community-led groups working to keep girls in school.
Child marriage remains a leading barrier to the advancement of adolescent girls, and each year an estimated 12 million girls worldwide are married before the age of 18. What's more, 1 in 7 girls in developing countries is married under the age of 15 and, even if they can attend school, they're often forced to drop out.
The event featured appearances from Girls Opportunity Alliance beneficiaries and a performance from singer-songwriter Sara Bareilles, who dedicated her song "Brave" to "all the girls stepping up into their power."
"Get Her There" will advance the Clooney Foundation's work to strengthen the next generation of gender justice champions in Africa through fellowships, challenge discriminatory laws through the courts, and increase women's access to justice through a network of "women for women" legal aid clinics. Meanwhile, the Girls Opportunity Alliance network and fund will expand its capacity to support additional community-based organizations that are working to break down the barriers that adolescent girls face around the world.
Grassroots groups dedicated to ending child marriage like Girls Not Brides and the Girls First Fund will also receive more support. 
Clooney, French Gates, and Obama joined Wanjiru Wahome, executive director of the Kenya-based organization Samburu Girls Foundation, in conversation during a panel moderated by CNN's Sara Sidner to discuss the current challenges adolescent girls face. 
"Everybody has to be engaged in this mission because if we don't get it right, it will come back to bite us," Obama said. "It will be our daughters, our nieces. At some level, we will feel the impact of our lack of investment in this issue."
The four women opened up about their personal battles with self-doubt, how education helped steer their lives, and the international community's responsbility to step up for women's rights.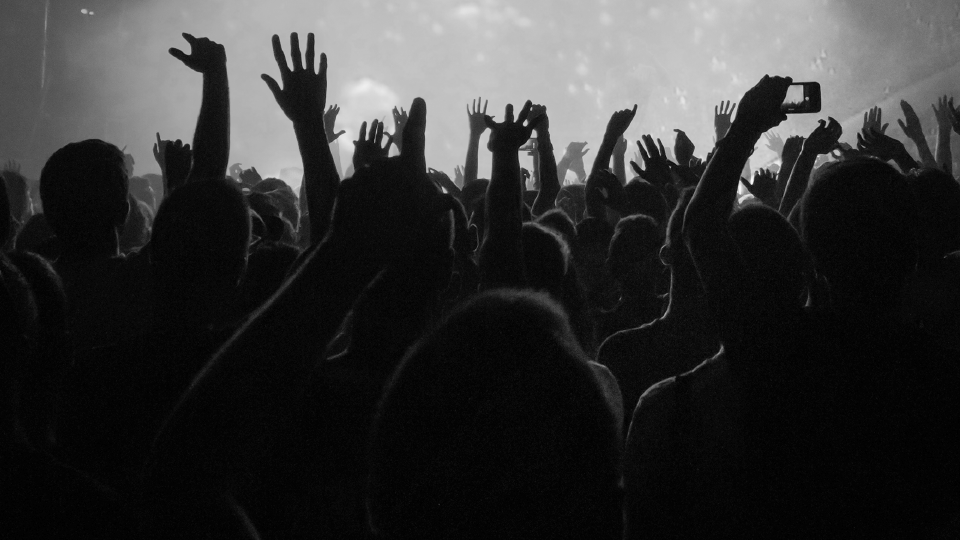 (L-R) Amal Clooney, Wanjiru Wahome, and Michelle Obama at the "Get Her There" event in New York City on Oct. 25, 2022.
Image: Courtesy of the Obama Foundation
Women and girls continue to disproportionately experience the shocks of the COVID-19 pandemic that have rolled back years of progress to achieving gender equality. It is estimated that 10 million more girls are projected to fall into child marriage due to the crisis, French Gates explained.
"I'm tired of being with presidents and finance ministers, andlet's be honest … most of them are guys, who keep saying, 'We'll get to the women's and girls' issues when there's time,'" she said. "This is the central issue of our time."
#GetHerThere is about the ways that we can come together to support girls around the world. That's what we did today in New York, where the @GirlsAlliance celebrated the power and potential of girls everywhere. pic.twitter.com/LUPabcCIuE

— Michelle Obama (@MichelleObama) October 26, 2022
Clooney hopes to see the world channel the strength of schoolgirls in Iran, who are currently putting their safety on the line to protest the country's oppressive regime.
"They're still determined, because if they're the ones on the front lines, they can't rely on others for change," she said. "I think that's incredible and I think it also gives us perspective. If girls like that can risk everything to just be free to show their hair and have basic freedoms, then we can all do more."
Obama echoed Clooney's sentiments and encouraged supporters of the Girls Opportunity Alliance to take women's rights into their own hands.
"If we sit on the sidelines and continue to say that it's not my problem — whether it's on women's issues, child marriage, or voting, any rights — we will continue to see them backslide," she said. 
---
Disclosure: Melinda French Gates is the co-founder of the Bill & Melinda Gates Foundation, a funding partner of Global Citizen.