---
Why Global Citizens Should Care
In Nepal, young people are the most affected by a lack of knowledge about sexual and reproductive health. Providing youth with sex and reproduction health education is key to improving health outcomes, ending poverty, and empowering people to make informed decisions about their bodies, relationships, and families for generations to come. Join us in taking action on related issues
here
. 
---
When Sabina Pokhrel was in the fifth grade, she got her period for the first time. The experience was so traumatic that it has been seared into her brain ever since.
"I didn't know anything. I thought I had diarrhea, and I [ate] indigestion tablets. When I saw blood in my underwear, I cried," she told Global Citizen.
Pokhrel's first period came just a day before a large family celebration in honor of her brother, but because she was menstruating, Nepalese cultural customs mandated that she could not attend. So, while her family members embarked on a trip outside of Kathmandu for the celebration, Pokhrel was sent to her uncle's house, where she was banished from the kitchen and pooja room — a prayer room in the home — until her period ended.
Take Action: Download the App and Take Action to Ensure Every Woman Has a Right to Control Her Future
Pokhrel's story is not just hers alone, but rather emblematic of the experiences of many females in Nepal. As a predominantly Hindu country, there are numerous cultural and religious rules that Nepalese girls and women are expected to follow during their period. 
Menstruating girls and women — seen as "impure" — are commonly barred from going into kitchens, visiting temples, or touching men. Some girls and women are also made to stay in isolated huts as part of a practice known as chappaudi, according to Pokhrel. Though the cultural practice has been outlawed by the Nepali government, 44% of girls in Nepal's far and mid-western regions were asked to continue the custom on a regular basis, according to a 2014 UNICEF report. Several women and girls have died in recent years due to accidents in these huts.
Pokhrel said that while her first experiences with menstruation were relatively easy compared to women whose families or communities have asked them to observe stricter traditions, she still faced many challenges. When she first started menstruating, Pokhrel said she became acutely aware of what it means to be a woman in Nepal and the inequality she would face for the rest of her life. 
"I went through a phase in my life where I was emotional and needed a support system," she said, recalling her formative years.
Unfortunately, she didn't have a strong one. Now, Pokhrel is a program officer at Visible Impact, a youth-led NGO in Nepal working to empower girls and women, where she aims to provide young girls with the support that she didn't have.
Like most of Nepal's young girls, when Pokhrel's first period arrived, she lacked knowledge about the biological process of menstruation. The stigma around periods in the country often stops older female family members from providing the emotional support and menstrual health education that young girls need to understand their bodily changes. 
"People are still unaware of the basic steps of taking care of themselves, in terms of hygiene products or where the facilities are that are necessary," she said.
Most girls in Nepal use strips of cloth instead of sanitary pads during their period either because they lack access to period products or don't know that they exist, according to UNICEF. They also regularly receive contradictory guidance or misinformation from adults about the use of sanitary supplies, causing some girls to believe that pads are unsafe to use. And while many girls naturally turned to authority figures such as parents or teachers for advice, UNICEF's researchers found that friends were actually the greatest source of information and support for girls.
Still the information they receive tends to be limited. While girls may be instructed on what to do upon getting their first period — including being informed about cultural norms around menstruation — in most cases, the researchers found that family members only taught young menstruating girls how to manage the bleeding with cloth and to sit without leaving stains. As a result, girls were often left confused about the biological process of and reason for menstruation, according to a 2016 UNICEF report.
Girls who participated in the study frequently asked UNICEF's researchers: "Why do we menstruate?" 
Pokhrel said a general lack of education and awareness around these issues has been one of the biggest challenges in tackling not just menstrual health and hygiene, but also sexual and reproductive health in Nepal. 
The same taboos and lack of knowledge about their bodies that girls face when it comes to menstruation carry into adolescence and adulthood, and they apply to sexual and reproductive health. Stigma and lack of education also prevent women from accessing proper health care and contraception, impacting their ability to plan their families and make decisions for themselves. 
In Nepal, 22% of women between the ages of 15 and 29 have unmet needs for family planning — meaning they want to stop or delay having children, but are not using or do not have access to contraceptives — according to the United Nations Population Fund (UNFPA). That's roughly double the rate of unmet need in nearby countries like India and Bangladesh. 
And just as menstruation and lack of access to period products can disrupt educational opportunities for many young girls around the world, causing them to miss multiple days of school every month, the inability to make decisions about if, when, and how often to have children can compromise women's economic opportunities and impede their personal goals. 
The situation in Nepal is no exception.
"There is a spectrum of challenges. Nepal still needs to take greater steps to improve the sexual and reproductive health of our women," Pokhrel said. 
People remain unaware of where they can access reproductive health services and the legal provisions that protect their sexual and reproductive health rights — like the Safe Motherhood and Reproductive Health Act signed into law last year — Pokhrel explained. And while such policies exist, the government has been largely unsuccessful in implementing and enforcing them.
Pokhrel said that Nepal's contraceptive prevalence rate has plateaued over the last few years, even though safe contraceptives are an effective way for women to control if they have children, when and how many to have, and the amount of time between pregnancies. Instead, women are reverting back to traditional methods — like withdrawal, which can be precarious and less effective — due to a lack of knowledge and misinformation about hormonal birth control and other modern contraceptives.
The stigma around sex before marriage also poses significant challenges for young, unmarried women seeking modern contraceptives and related sexual health services. 
"The taboo around sex definitely makes it difficult for any woman. Even if I go [to a health facility], will I have the courage or will the health professional provide me the contraceptive without any judgment?," Pokhrel said. "I highly doubt that in Nepal."
Continuing the effort to increase access to family planning resources and reproductive health care, Pokhrel's organization is currently working to secure funding, specifically to make contraceptives more available to and widely used among young people and people with disabilities, as well as to make safe abortions accessible to those who need them.
UNFPA Supplies, a UNFPA program, also works to provide the life-saving resources needed to improve sexual and reproductive health in Nepal. The organization provides modern contraceptives — like condoms, which are both a form of contraception and protection against HIV and other sexually transmitted diseases — and supports initiatives working to dismantle harmful gender norms, like period and sexual health stigma.
Building a Better Future 
It was her experience getting her first period that Pokhrel said pushed her to become a sexual and reproductive rights advocate. Today, her goal is to ensure that future generations of Nepalese girls will not share her traumatic experience or the struggles of the women before them. 
That starts with educating all young people about sexual and reproductive health, which is why Visible Impact has held menstrual health workshops for students in Grades 8 through 10 in more than 150 schools, training girls and boys alike to engage in dialogue and advocacy. Students are taught to engage with members of their communities and with leaders at all levels — from school headmasters to government officials — which Pokhrel says is among the organization's greatest achievements.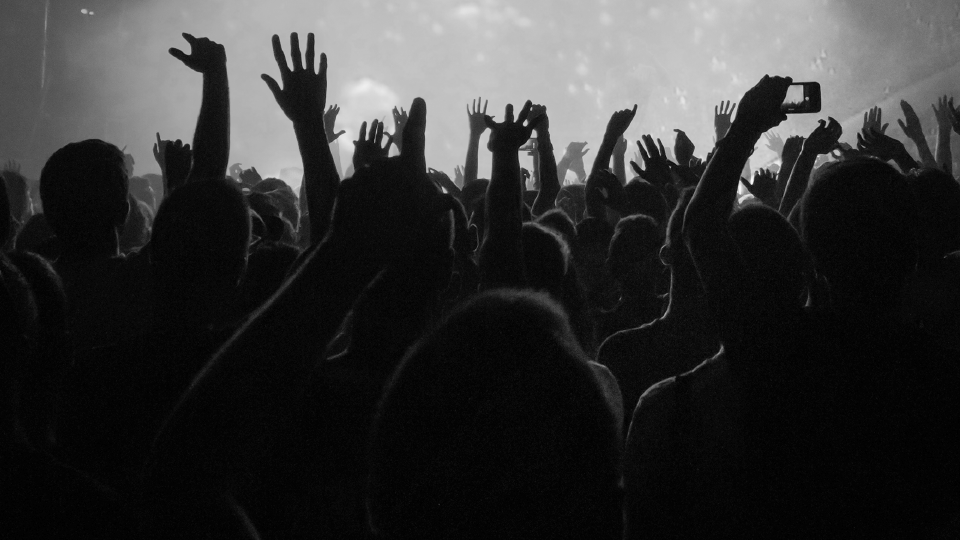 Image: Courtesy of Sabina Pokhrel
"Especially in our workshops or awareness trainings that we do, both girls and boys are a part of our workshops. We do not segregate them, we do not talk separately with them, but we reinforce the role of men in menstrual health and hygiene," she said. Doing so also helps to de-stigmatize these topics and encourage boys to become allies in the fight for gender equality.
Pokhrel recalled one a three-day bootcamp in the Nuwakot district where 30 boys from 30 schools received menstrual health advocacy training. During a role-playing session modeling intergenerational and community dialogue, one boy stood up and boldly began to challenge traditional ideologies. As part of the session, one girl had been acting as conservative older woman, espousing the traditional belief that menstruating women should not be able to enter temples, touch the figures of Hindu gods, or even enter the kitchen to eat, when the boy spoke up on his own.
"What happens if she or you touch the god? I don't think it will [become] impure. I won't die if you touch the food that I eat or if you touch me," she remembers the boy saying. 
Read More: Nepalese Girls Share Stories of Period Shame in This Short Documentary
While a seemingly small moment, Pokhrel felt that that instance highlights progress and the impact of her work in Nepal, where religious and cultural traditions are still heavily emphasized. 
"All 30 boys from 30 schools, their ownership on the issue of menstrual health alone was such a nice experience for me as an individual and as a woman as well," she said. 
Pokhrel believes that engaging and educating the younger generation is the key to achieving equality for women in Nepal, and plans to continue to raise awareness and advocate for issues involving sexual and reproductive health rights.
"The older generations' beliefs are [still] there, but if you create a generation that knows the right and wrong, these taboos and social restrictions will go away or they will not be passed to other generations," she said.
Pokhrel herself is an example of the power of Nepal's younger generation and the impact it can create. In addition to serving as a mentor for Visible Impact's volunteers, she was named one of She Decides' 25x25 activists earlier this year. She will attend the Nairobi Summit, which marks the 25th anniversary of the historic International Conference on Population and Development, in November, along with 24 other activists working to promote and strengthen womens' rights, where they will present their vision for the next 25 years. 
Pokhrel believes the best way to educate the youth is to introduce comprehensive sex education in schools, covering topics ranging from safe sex and contraception to the anatomy of the female reproductive system and menstruation. It is with this education that young people will be empowered to make their own decisions regarding their bodies and family planning, she says.
Leading up to the Nairobi Summit, Pokhrel will be consulting with young people in Nepal to gain an even deeper understanding of the sexual and reproductive health challenges they face, the improvements they have witnessed so far, and the changes they would like to see in the future. 
"One of my main goals is to draft a vision that is for the young people of Nepal," she said. 
---
The 2019 Global Citizen Festival in New York will be presented by Citi and Cisco and in association with our Production Partner, Live Nation. MSNBC, Comcast NBCUniversal, and iHeart will serve as Presenting Media Partners and will air a live simulcast of the Festival on MSNBC and on iHeart Radio Stations. The Festival will also be livestreamed on YouTube and Twitter, presented by Johnson & Johnson. 
Proud partners of the 2019 Global Citizen Festival include Global Citizen's global health partner and major partner Johnson & Johnson, and major partners P&G, Verizon, and NYC Parks.