It takes an unbelievable amount of courage to protect and defend the rights of all people. Amazingly, there are citizens around the world who have stepped up to the plate, and dedicated  their voice to calling for what is right. 
These people are the world's Human Rights Defenders. They put the rights and equity of all people first, and they show up for the world's most vulnerable, no matter what the cost — and sometimes, the cost is huge. 
This has historically looked like threats to their safety and backlash from major corporations or governments. That's why the role of Special Rapporteur on the Situation of Human Rights Defenders was created within the United Nations. 
Mary Lawlor currently holds the position: the defender of defenders if you will. 
She helps to implement the 1998 UN Declaration on Human Rights Defenders, and her job entails speaking with governments and public officials when activists and human rights defenders face risks or consequences following their peaceful activism. Lawlor also finds better solutions and steps to help protect defenders, and also focuses on women human rights defenders and the risks they face due to gender inequality. 
Recently Lawlor presented a report on the barriers that corruption presents for human rights defenders — one of two reports she's set to present to the UN General Assembly and the Human Rights Council this year. 
Global Citizen spoke with the "defender of defenders" to find out more about the report, and the ways in which those fighting for human rights on the front lines can be protected and supported.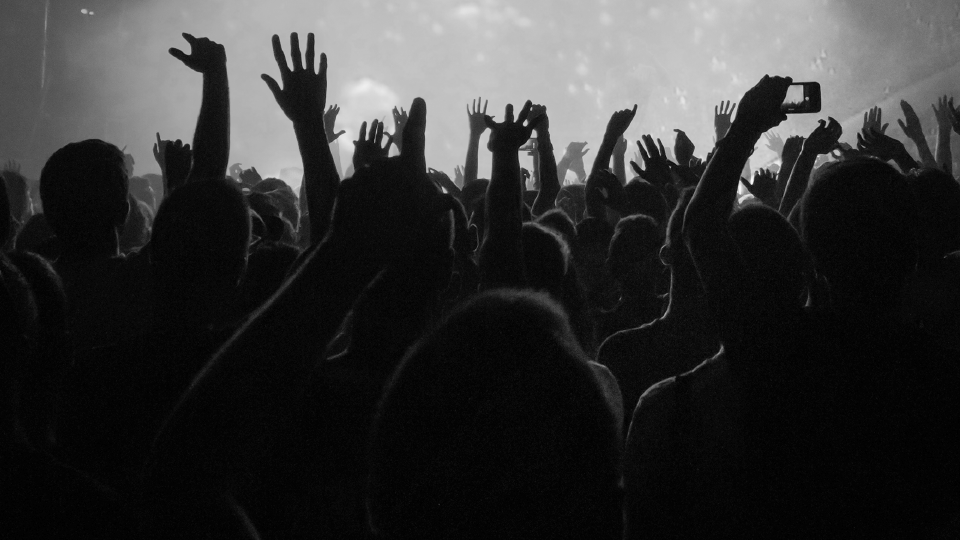 The UN's Mary Lawlor. Supplied with permission.

Why are human rights defenders so crucial to a functioning and just society?
Human rights defenders (HRDs) are key agents of social change. They are so important because they ensure that those who may get left behind are otherwise represented, that those whose rights are trampled upon have a voice, and that injustices in society do not go unnoticed. 
They are also fundamental to progressing equality; I think back to the role HRDs played in my own country, Ireland, in pushing forward marriage equality. It simply would not have happened without them, and to the giant leaps made by women human rights defenders (WHRD) in Sudan who persisted in a year's long campaign to have FGM criminalized, in which they were eventually successful in 2020. 
My recent report on anti-corruption human rights defenders also highlighted the vital role they played in exposing attempts by corrupt governments, and others, to profit from pandemic-related aid that their countries were receiving.
To give a very topical example, I have seen how women human rights defenders in Ukraine are adapting under the most dangerous conditions to carry on human rights work: changing their advocacy plans to work on documenting war crimes, or providing food and medicines to cities under bombardment. This is why HRDs are crucial to a functioning and just society. 
HRDs are often from marginalized communities — do you think that affects whether or not their calls for change are listened to?
Undoubtedly yes. I have recently been speaking to WHRDs from conflict or post-conflict environments including Yemen and Colombia, and one thing that a number of them said was that they are not recognized as HRDs because they are women, that they are not legitimate actors.  
I think we have seen how this attitude has translated into lack of representation at peace talks or settlement negotiations, which in turn leads to less likelihood of the peace lasting; the presence of women has been proven to lead to longer lasting peace. 
We have also seen this phenomenon very clearly with Indigenous peoples' rights defenders who try to protect their territories from encroachment by big business. HRDs working on the defense of the environment, access to land, and Indigenous peoples' rights are the single category of human rights defenders most likely to be killed due to their work. 
When Indigenous defenders organize to protect their land they are routinely labeled as "backward", "anti-development", and "uncivilized" in an attempt to delegitimize the rights they are protecting. Smear campaigns on social and local media dehumanize them and often pave the way for more serious attacks, including physical attack and killing. 
Finally, on this point, I also want to reference how LGBTIQ+ defenders are often accused of promoting "western" values to undermine their calls for equal treatment. My mandate, along with the Independent Expert on Sexual Orientation and Gender Identity Expression Equality (SOGIE) rights, is launching a campaign spotlighting some of these defenders.
Why do you think defenders' calls to action are sometimes met with hostility and threats?
Quite simply because they challenge power, they threaten a corrupt status quo, they seek accountability, and they interrupt profit lines. I mentioned above how at risk environmental defenders are; most of the time this is because they draw attention to illegal, exploitative, or damaging practices. By shouting stop, they are posing a threat to profit margins of gangs, illegal traders, criminal enterprises, or governments. 
Power and profit are interrelated and often the motivation to bring an end to the work of human rights defenders. I often think of the incredibly courageous work done by Russian WHRD and journalist Natalia Estemirova who exposed the brutality of the regime in Chechnya, and who was abducted and murdered precisely because of this. 
Or of the dozens of HRDs in Vietnam who presented such a threat to the ruling party because of their human rights campaigning, they were given sentences of over 10 years. Last year I documented 25 HRDs serving prison terms of 10 years or more in Vietnam because of their peaceful activism. 
How has corruption presented a barrier to defending global human rights?
As I mentioned in my remarks to the Human Rights Council, corruption is an insidious, endemic, deeply rooted problem that every country in the world is impacted by. Yet all too often it has not been seen as a human rights issue. 
But every time someone takes a bribe, gives a job to an unqualified relative, or diverts money intended for a hospital or a school to their own pocket, it's an attack on human rights. Corrupt police forces arrest human rights defenders and corrupt judicial systems sentence them to prison. 
For example, Dr. Ligia del Carmen Ramos Zúñiga in Honduras has worked for many years to stamp out corruption in health care, but has received death threats, been followed, put under surveillance, and put on a hit list for highlighting a range of corruption, including the management of payments for medics or the acquisition of medical supplies during the COVID-19 crisis. This type of corruption has profound effects on thousands, possibly hundreds of thousands of people, who become sick, or sicker, or die because of it. 
Is corruption itself a human rights crisis, or is it mainly a crisis in relation to other human rights issues?
As I alluded to above, corruption is fundamentally connected to so many human rights issues, including inequality, impunity, and inept governance. If every state introduced robust corruption watchdogs, whistleblower protections mechanisms, and visible campaigns to change cultures of corruption and promote the work of human rights defenders tomorrow, I believe there would be a dramatic improvement in a whole range of human rights areas. 
It worries me though that human rights seem peripheral to the global discussions on corruption taking place at various international and regional levels. It seems to be that the connection with human rights has not been properly made or understood, and this is one of the issues I hope to address with this report.  
What are the key ways that governments and world leaders can support HRDs?
There are dozens of things, but to name a few: governments can recognize HRDs as legitimate actors who contribute hugely to society. They can recognize that although they may not always agree with them, they are acting in a watchdog capacity and holding the government to its own human rights commitments that it has willingly taken on in the form of the various treaties, declarations, and covenants. 
Governments can resource the work of HRDs and take a firm stance against other states which use laws to criminalize them or which conflate human rights work with terrorism. They can complement this verbal support with material support — they can improve their own policies relating to HRDs, they can give visas to HRDs who are fleeing for their lives, be it from Afghanistan, Yemen, Colombia, or Ukraine. 
They can introduce mandatory human rights due diligence for businesses operating in their territories to ensure HRDs are consulted by business when planning projects, and no reprisals are taken against HRDs when they flag human rights violations. Finally, they can streamline human rights into their domestic and foreign policy; when another state targets an HRD, they can raise this case, they can visit the person in detention, they can accompany them if at risk. 
We have seen how all the warnings of a deteriorating situation for human rights defense in Russia over the past decade have largely gone unheeded, and states have continued to interact with the Russian government in business as usual. If some of the murders of human rights defenders, for example, were acted on more robustly, I wonder if we would be where we are today. 
What can everyday citizens do to help amplify the work of human rights defenders around the world?
Learn about who HRDs are, what they do, and what policies your governments have to support them. If they don't have any, get on to your politicians and keep at them until they take this issue seriously. 
Join campaigns to free imprisoned defenders. Repressive states intensely dislike negative publicity, so make your voices heard; I have seen myself how this can affect change.