Marina Satti strolls confidently through the streets of Athens, alone, staring directly into the camera as she sings her hit song "Mantissa." As she moves forward, she is joined by first two, then four, then six, then eight female dancers. 
As passersby stare, Satti and her growing entourage of women undulate their arms, move their hips, and shake their heads, before breaking into an all-out run through a crowded marketplace. 
"Fortune teller told me that to find you // I must have wings," she sings in Greek. 
Satti's video, which has now garnered over 21 million views on YouTube, and the biracial Greek singer, born to a Cretian mother and Sudanese father, are taking not just Athens, but the world, by storm. 
But behind the tens of millions of YouTube views and the new-found international renown, is Satti herself: an emerging star whose music shines for girls and women, for individuals with mixed identities, and for young people who imagine a more hopeful future. 
This is the story of the woman who wrote the "song of the summer." 
For Satti, the message of her music is simple: that there is hope in darkness, and that if you want to see change you have to make it. 
And at just 30-years-old, Satti is doing what politicians have tried and failed to do for nearly a decade: she's inspiring hope in a generation of Greek youth, and empowering women along the way. 
"It can be really discouraging," she told Global Citizen of living in Greece, where an estimated two in five young people are unemployed, "but I refuse to put myself into this position, psychologically, of the victim."  
"I see a nation that is full of hope," she added.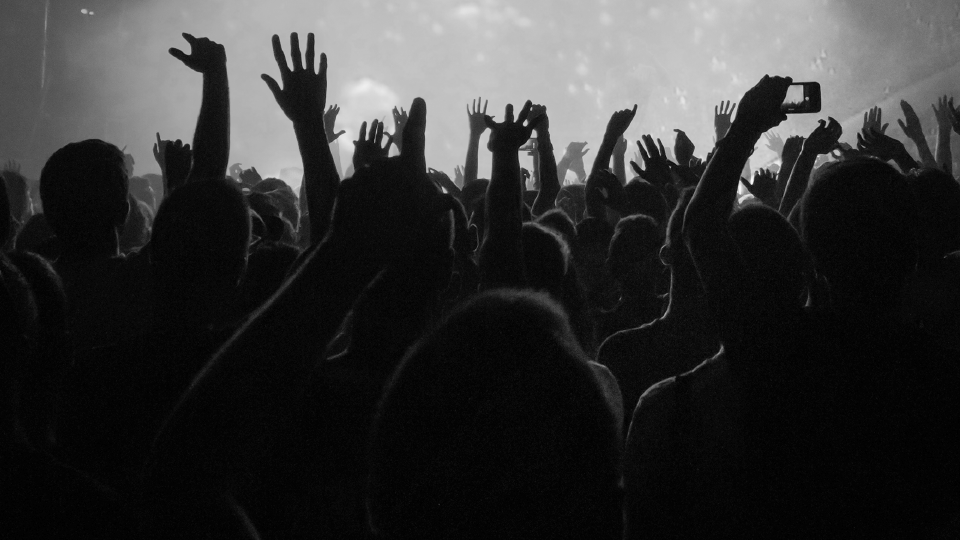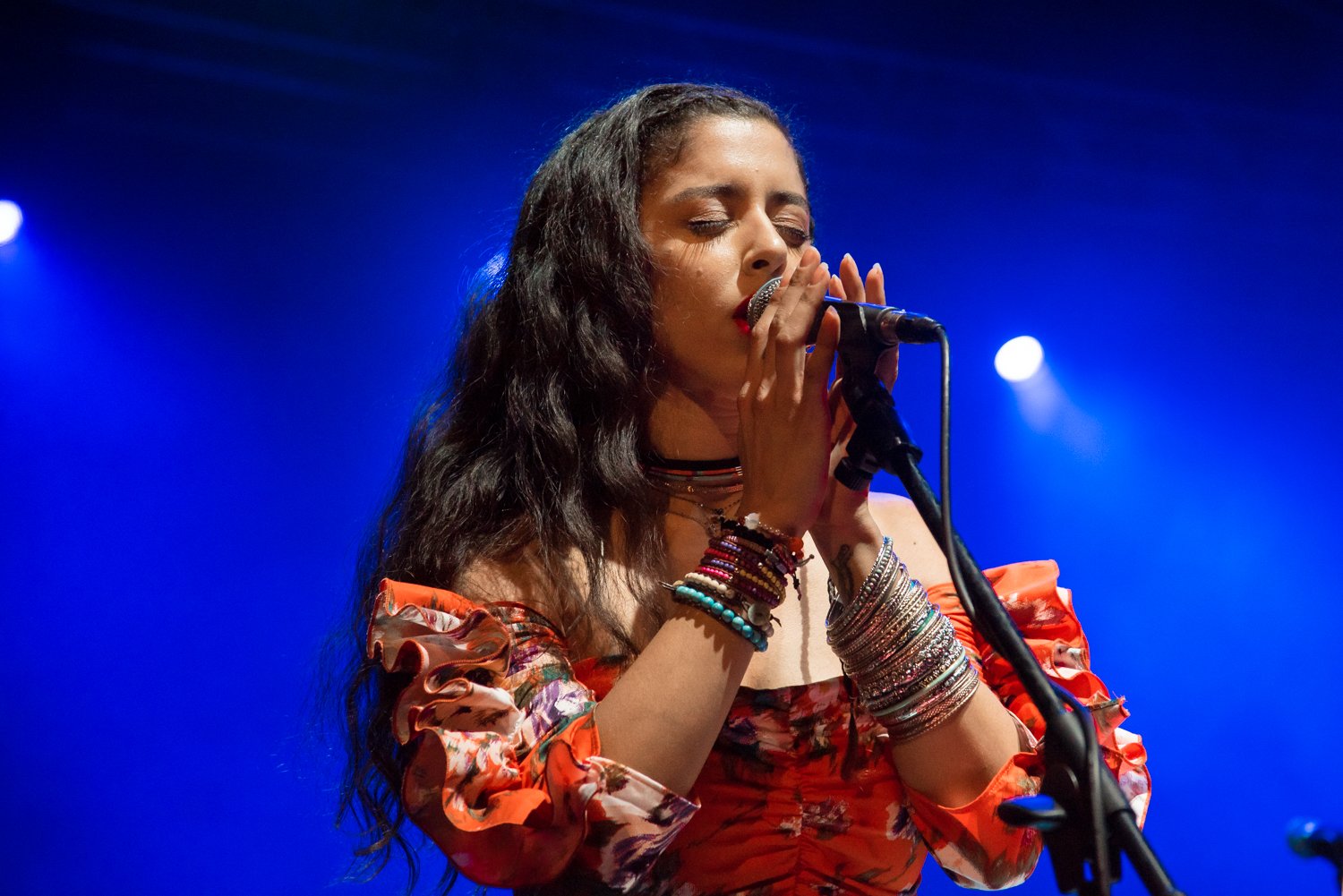 Image: Satti on tour, summer 2017. Photo: Thanassis Karatzas
Read More: Meet the German Brass Band Showing That Refugees Are Welcome
The video has been viewed more than 20 million times on YouTube, which is twice the country's population, and topped charts in neighboring Bulgaria and Romania. It's been adapted and remixed by fans, including by a popular Greek male comedian dressed in drag. 
"I love this song," Savvas Giovanni, a statistician in Athens told NPR, who profiled Satti in their songs of summer 2017 series. "It puts me in such a good mood. It makes me forget my problems."
The song itself fuses modern Greek lyrics with traditional Greek and Arab instrumentation. "Against all the winds and the unstable sky // I'll be flying, I'll be flying," she sings in the refrain.   
Greece's economic crisis is now in its eighth year, over which time it has seen Europe's largest rise in poverty, according to Reuters. But there is hope: the economy is expected to expand by two percent in 2017.
Global Citizen campaigns for the end of extreme poverty by 2030, one of 17 Global Goals for Sustainable Development. You can take action here. 
"There are so many miserable people in my age, and that's so bad," another student told NPR of the song. "Greek songs usually talk about being hurt, and being in love, but in a really negative way, like suffering, and there is no hope anywhere. Not this song. It's full of hope."
Everyday Models
Satti's video is unique in its empowering representation of women, who have been affected worse than men when it comes to the nation's economic crisis. 
In 2012, just 45% of women were employed, far below the EU average at the time, and significantly below Greek men. 
But in "Mantissa," women stride confidently through the streets of Athens. In most cases, the dancers are not professionals, nor are they models. They are Satti's friends and neighbors, she said.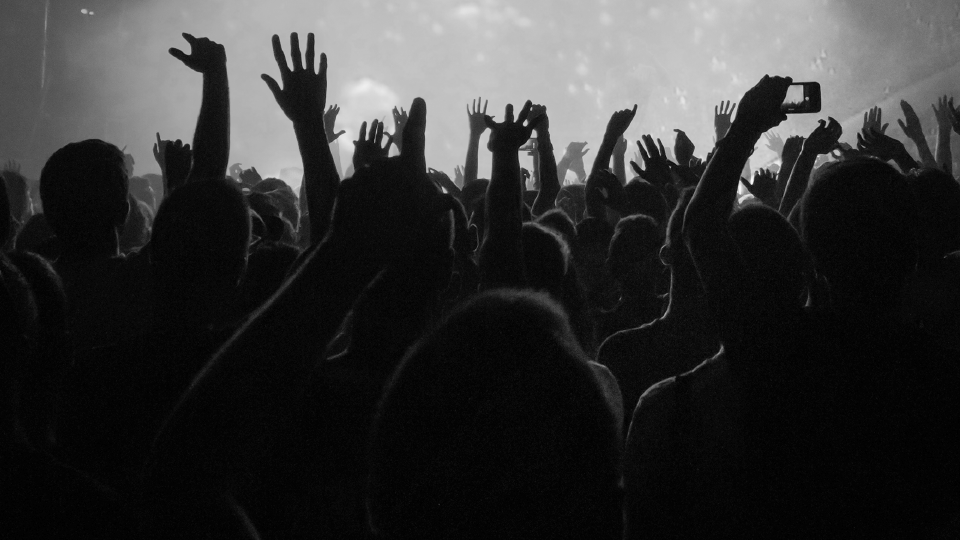 Image: Scene from "Mantissa." Photo courtesy of Marina Satti
Read More: This Pakistani Ensemble Is Uniting the World Through Stevie Wonder, Bob Marley
In making the video, she hoped to fight back against the hyper-sexualized portrayal of women in many popular music videos. 
"I wanted to create this contrast to go with girls, normal girls, non-sexy dancers, just simple girls from next door, my friends," she said. "We're used to this male prototype of protesting and being strong and having guts. I definitely believe that girls can do it as well." 
Strength in Diversity
Another unique aspect of Satti's video is that it flips of expectations for what modern Greek society really looks like, highlighting a neighborhood in Athens removed from the grandeur of the Parthenon and Acropolis, one in which many migrants have settled. 
The video was shot on Athinas Street, in a neighborhood the singer said is "considered to be dangerous." It's home to a large population of Pakistani and Arab immigrants, she said. 
The street is heavily marked with graffiti and there are multiple shuttered storefronts. In the video, a group of men lounge near an autobody shop, regarding the women with befuddlement as they dance past.
"I wanted to walk in the streets that are somehow marked in a negative color," Satti said. "I can walk with my girlfriends in the streets and laugh and recolor the environment."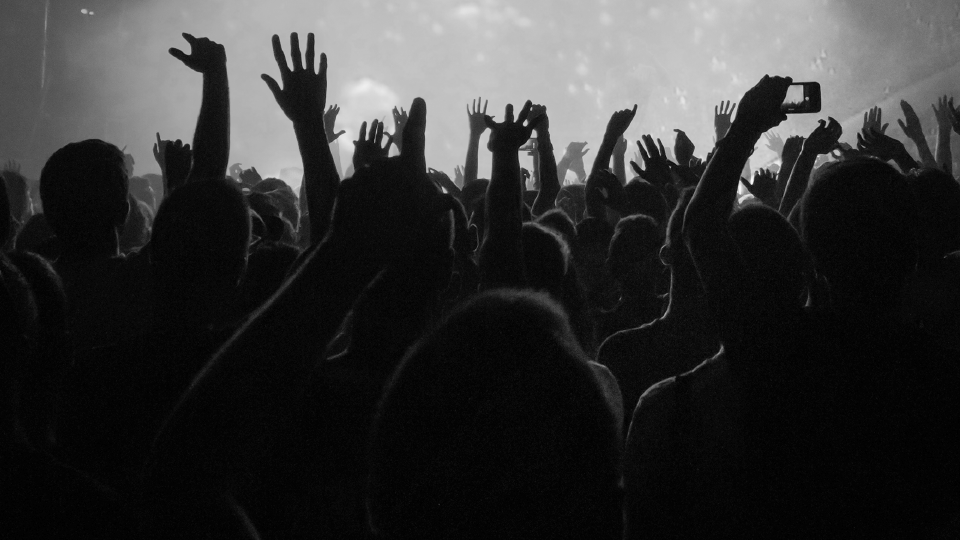 Image: Marina Satti tours with her group Fonέs, during their 2017 summer tour. Photographer: Thanassis Karatzas
For many Greeks, immigration is a new phenomenon. After World War II, Greece saw more emigration than immigration as Greek migrant workers made their way to Western Europe in search of economic opportunities. Immigration only began in earnest in the 1970s, with migrants from Asia, Africa, and Poland trickling into Greece, followed by a deluge of immigrants from Eastern Europe when the Soviet Union dissolved in 1991. 
Read More: This College Student Visited Refugee Camps in Greece. Then, She Decided to Take Action
Satti herself has long grappled with a mixed-race, migrant background. Her mom is from Crete, and her father is from South Sudan. ("He was one of the first black people who actually came to Athens," Satti says.)
"I was always trying to search for my identity," she told Global Citizen. "For some years, most Greeks used to feel that they were threatened by people from different regions." 
She sees parallels between her own family's migration background and the current migrant crisis that saw over 160,000 migrants and refugees arrive in Greece in the first half of 2016. She's been profiled for the color of her skin, and her mixed-race background, she said. 
Nearly 70% of Greeks felt "threatened" by increased immigration from Syria and Iraq, according to Pew. 
But Satti sees hope, too, in diversity.  
"I grew up with Greek songs, I grew up with Arabic songs," she said. "Maintaining your identity but also mixing it with the new information, with the new influences, that's a goal for every country and every culture."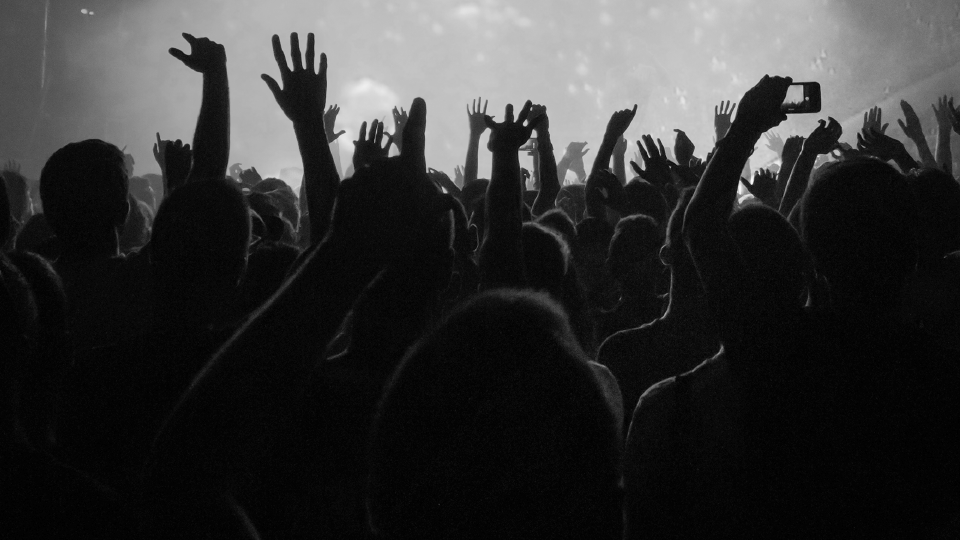 Image: Fans of Satti after a summer concert. Photo: Thanassis Karatzas