Brazil's capital of Rio de Janeiro is no stranger to violent crime. Thousands are killed every year, and many in the city have become numb to the shock of murder.
But the assassination of the woman who hoped to stem the violence, particularly in Brazil's poorest communities, has struck a nerve.
Since Marielle Franco, a human rights activist and local politician, was killed on Thursday, tens of thousands of people in cities across Brazil have took to the streets in protest and mourning, the Guardian reported.
O dia em que o Rio de Janeiro parou: dezenas de milhares de pessoas lotam a Cinelândia neste momento em memória de Anderson e Marielle. #MariellePresentepic.twitter.com/DCAvNZBnAZ

— Gregorio Duvivier (@gduvivier) March 15, 2018
Franco, an openly gay black woman, was elected to Rio's city council in 2016, according to the Guardian, and was a fierce advocate on behalf of Brazil's black and LGBT communities, and a critic of police brutality.
Take Action: Sign this petition to #LeveltheLaw and empower girls and women around the world!
Last month, President Michel Temer extended the power of Brazilian military forces to "restore order" in Rio, the New York Times reported. Temer's administration had argued that the measure would help curb violence, especially in the city's favelas — impoverished, densely populated neighborhoods originally settled by squatters. Yet 649 were killed in just January — 154 during police operations — compared to 6,731 killed in all of 2017, NPR reported.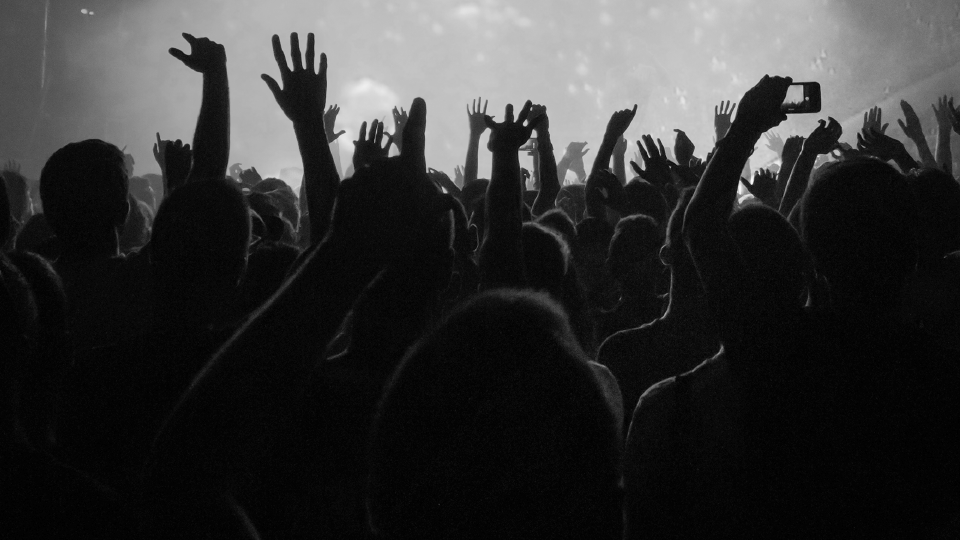 People protest the murder of city council member Marielle Franco.
People protest the murder of city council member Marielle Franco.
Image: Romerito Pontes/Flickr
Franco, who grew up in one of Rio's largest favelas, was highly critical of the policy change and police brutality,
According to local news reports, Franco was being followed and was on her way home from a meeting about empowering black women when her assailants open fired on her car, killing both the 38-year-old and her driver, Anderson Pedro Gomes.
Temer called Franco's murder an "affront to the rule of law and an affront to democracy," according to the New York Times, and said a "full investigation" into the killings will be carried out.
Read more:Dozens of Female Activists Around the World Were Killed in 2017
But the people of Brazil are devastated and outraged by the loss of the trailblazing, human rights champion — and inspired to carry on her fight in her memory.
Marielle Franco, a black Brazilian  councilwoman, was executed yesterday, after being appointed to play a key role within the commission responsible for keeping track of the military intervention in Rio.The message was loud and clear, but we can't stop fighting.#MariellePresentepic.twitter.com/5qwO6pnumv

— Marília Marz (@mariliamarz) March 16, 2018
Help us mourn the loss of brazilian human rights activist and politician, Marielle Franco, executed yesterday in Brazil. Bring flowers and candles to the entrance of the Austin Convention Center located between 4th and Red River. Share this message today. #MariellePresente # pic.twitter.com/lSWHaLZSOT

— Camila Gadelha (@19223898) March 16, 2018
Das poucas vezes que me falta a voz. Chocada. Horrorizada. Toda morte me mata um pouco. Dessa forma me mata mais. Mulher, negra, lésbica, ativista, defensora dos direitos humanos. Marielle Franco, sua voz ecoará em nós. Gritemos.

— Elza Soares (@ElzaSoares) March 15, 2018
"Of the few times my voice fails. Shocked. Horrified. All death kills me a bit. But this way it kills me more. Women, black, lesbian, activist, human rights advocate. Marielle Franco, your voice will echo in us. Let us shout," tweeted Brazilian samba singer Elza Soares.
Attended the demonstration for Councilwoman Marielle Franco today. Feeling both a sense of grief and an even deeper commitment to work against state violence. #MariellePresentepic.twitter.com/WaLZcfjwYQ

— Ejeris Dixon (@ejeris) March 16, 2018
Global Citizen campaigns for freedom, for justice, for all. You can take action here to support equal rights for everyone and help end extreme poverty.