---
Why Global Citizens Should Care
Mandela Day, celebrated on Nelson Mandela's birthday, honours his memory by encouraging citizens to spend 67 minutes in service of others in an effort to promote peace and end poverty. You can join us by taking action here to protect the most vulnerable and end poverty for all. 
---
Nelson Mandela was not only the first democratically elected South African president, he was a much needed voice that promoted peace, equality and justice all around the world.
The former president used his voice to call on world leaders to end the systemic causes of poverty, and often lent his name to global fundraising initiatives.
"Poverty, is not natural," Mandela said in an impassioned speech in 2005. "It is man-made and it can be overcome and eradicated by the actions of human beings." 
"Overcoming poverty is not a gesture of charity," he continued. "It is an act of justice. It is the protection of a fundamental human right, the right to dignity and a decent life. While poverty persists, there is no true freedom." 
On his birthday, July 18, the world commemorates Mandela Day, a day dedicated to bringing communities together and doing what you can to protect the most vulnerable. Mandela Day was declared an international day of recognition by the United Nations in 2009, four years before the late president's passing. To further this recognition of his legacy, the month of July is also unofficially acknowledged as "Mandela Month" in South Africa. 
On Mandela Day itself, citizens are encouraged to spend 67 minutes of their time in service to others in need. These 67 minutes are in appreciation of the 67 years that Nelson Mandela spent fighting for justice, equality and human rights for all. This encompasses the years he worked as a human rights lawyer, the years he spent in prison, the years of his presidency, and the years after that when he remained an icon and example for international human rights. 
Mandela's call to action is as important today as it was then. South Africa is still grappling with deep-rooted inequalities and increasing poverty rates which have recently fueled riots and looting across the country, particularly in KwaZulu Natal and Gauteng provinces. 
The country is also currently experiencing a deadly third wave of COVID-19 infections and a strict national lockdown. These circumstances have left a large number of people in need of social security and support.
While under COVID-19 lockdown citizens cannot show up for Mandela Day in a usual manner — that being renovating community properties like schools and clinics, reading to children, running soup kitchens, spending time with the elderly and other ways — you can look out for humanity while protecting yourself from COVID-19. 
Here are three ways you can still show up for your community — while observing COVID-19 health guidance — to mark Mandela Day 2021.
1.  #Each1Feed1
The Nelson Mandela Foundation launched the #Each1Feed1 campaign in March 2020, to support individuals and families that are facing hunger.
"The idea is for all South Africans to contribute to a food distribution network by donating to the foundation. With our partners, we will be distributing food hampers to support families for a minimum of three months," the foundation says on its website.
While the #MandelaDay call-to-action remains a general call to reach out to those in need, this year, our focus is on those who are going hungry. Support the #Each1Feed1 programme by donating cans of non-perishable food items to the #4Cans4MandelaDay campaign. pic.twitter.com/w6rb4crxNf

— NelsonMandela (@NelsonMandela) July 1, 2021
The food hampers will be distributed in various communities across the country, to support families in accessing healthy and nutritious food throughout the pandemic. The campaign is looking to raise R500,000 with help from the public.
Among the vulnerable groups of people who have benefitted are child-headed households, people living with disabilities, and asylum seekers.
You don't need to have money to support #Each1Feed1. You can also help support distributions, or help feed someone in your community by reporting their case to the foundation.
For more information about the campaign and how you can get involved, visit the website here.
2. Donate clothes, food, and other essential items
A group of business school colleagues came together to launch the Sekela Foundation in the height of the pandemic in June 2020. 
"With the global pandemic and the various economic challenges that South Africa is facing, we believe that there are multiple needs that can be addressed in different communities.  We would like to use our skills and talents as a collective, to do what we can and assist where we can," said the foundation, in a statement shared with Global Citizen. 
At the moment, the foundation is working to support 250 families in Johannesburg with food and blankets.
For Mandela Day the Sekela Foundation is seeking financial donations and collecting anything that offers relief to others, including second-hand clothing for all ages, nappies, baby food, hygiene products and toiletries, hand sanitiser, food items, and more. 
You can find out more about the Sekela Foundation's work, its Mandela Day appeal, and how you can get involved here. 
3. Sign Up for a Community clean up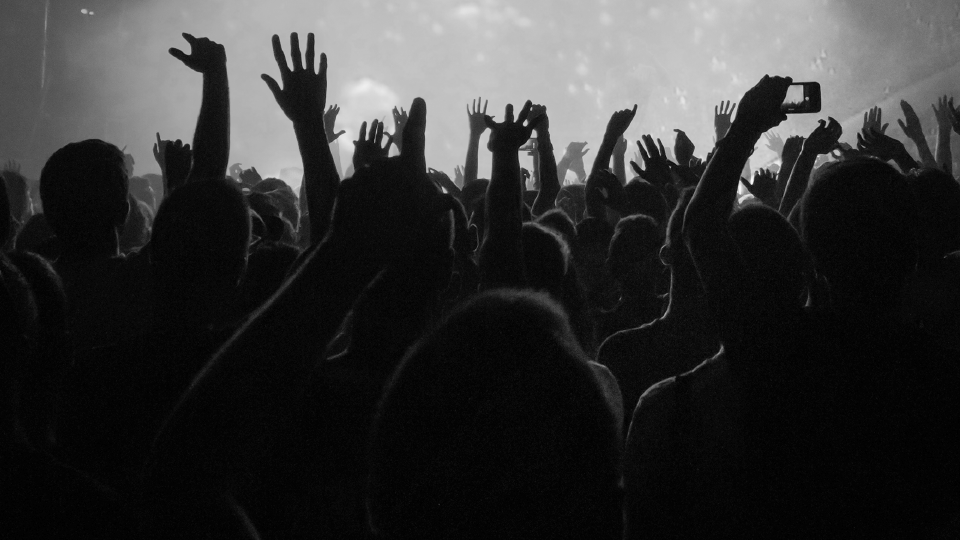 Clean up operations get underway at a shopping centre in Vosloorus, near Johannesburg, July 15, 2021.
Clean up operations get underway at a shopping centre in Vosloorus, near Johannesburg, July 15, 2021.
Image: Themba Hadebe/AP
Communities across the country have begun a process of repairing the damage caused by looting and riots seen in July. 
Rebuild SA is a community-based initiative that aims to connect people who are interested in cleaning up, with communities that have experienced looting, vandalising and littering. All you have to do is fill in this form and the team at Rebuild SA will connect you with a community near you that could use your help. As this action requires citizens to interact in public, it is up to each person to adhere to COVID-19 regulations that is observing social distancing measures and wearing a mask. 
For more on this initiative, follow their Instagram page here. 
4. Buy a bed for someone in need
You can make sure that someone facing homelessness in the city of Cape Town, where homelessness is a growing social issue, has a place to sleep at night. 
The Haven Night Shelter, who currently have 15 night shelters in the Cape Town region, are calling on citizens to book five nights stay at one of their shelters for someone in need. All you have to do is donate as little as R75 to the shelter to secure a bed for one person.
Visit their website here for everything you need to know about the initiative and how to donate. 
5. Donate Blood at your nearest SANBS
The South African National Blood Service (SANBS) has topped headlines recently following the looting of one of their blood banks in KwaZulu Natal, where looters made off with essential medical equipment, laptops and computers. The scene was captured on camera and shown alongside the president's address on national protests on Monday July 12. 
While the SANBS has not called for assistance in this regard, citizens can still do their part by donating blood at their nearest banks. Since the beginning of the pandemic, blood donations from young people have dropped 20%, and as they form the largest part of South Africa's population, their donations are needed. 
Find out where to donate blood and how your blood can make a difference on their website here. 
6. Help bridge the digital divide to secure a bright future for education in South Africa
Global Citizen is calling on big businesses to help bring an end to digital inequality and its effects on education in South Africa. The COVID-19 pandemic has shown the cracks in South Africa's education system, where there has been a struggle to provide children with the resources needed to access remote learning. 
You can take action with us to help bring this inequality to an end by sharing a video with big business in South Africa speaking to  what you want for the future generation, and how you believe the digital divide is currently preventing progress in education. 
Join us by uploading your video here. 
7. Make a Call for COVID-19 Vaccines for African countries in need
COVID-19 has changed life for everyone, but it has especially affected the poorest and most vulnerable around the world. African countries have been calling on the International Monetary Forum to issue Special Drawing Rights (SDRs) — an innovative financing solution that you can learn more about here — to help with COVID-19 response. 
This Mandela Day, you can join us by taking action to ensure that if these SDRs are issued, that African leaders use them to purchase the vaccines needed to end the pandemic on the continent. 
Take action here to call on the African Union to commit to spending SDRs on replenishing COVID-19 vaccines in Africa.