One of the UK's leading prosecutors has spoken out about the "50 shades of violence" faced by women and girls both in Britain and around the world. 
Nazir Afzal, the former chief executive of the association of police and crime commissioner (APCC) for England and Wales, campaigns "openly and tirelessly" for women's rights — prosecuting honour killings, acid attacks, and human trafficking to name a few. 
And on Thursday, he said that only by eliminating violence against women can we eliminate violence from our societies. 
Take action: Tell World Leaders to Redouble Their Efforts by Amending Laws to Prevent Sexual Violence
"We have to recognise that if we eliminate attacks on women and girls, we can keep ourselves safe from terrorism and other criminality," Afzal told the audience at the Thomson Reuters Foundation Trust Conference in London, citing the attack on the Manchester Arena during an Ariana Grande concert in May.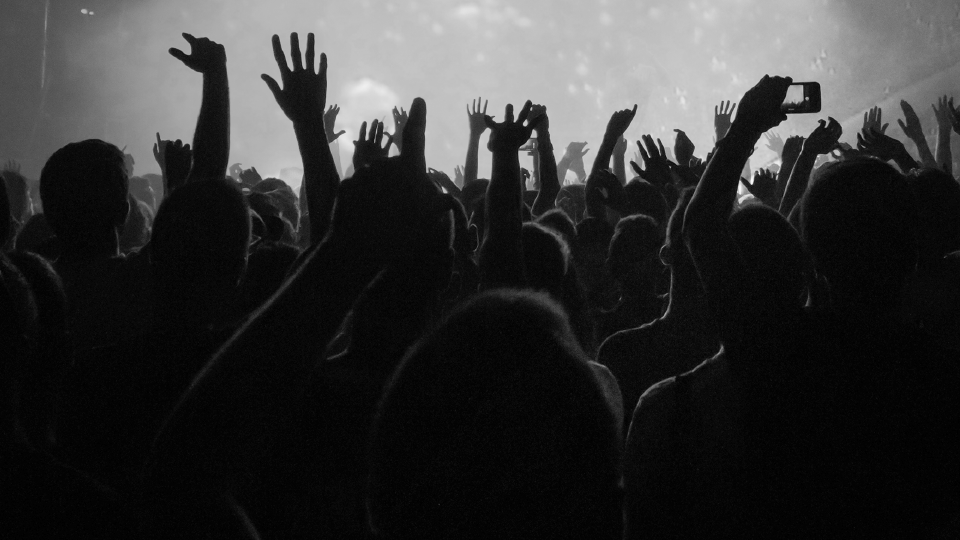 "That was a concert by a female artist, that young women attended," he said. "That was an attack on women and girls." 
Following the attack, Afzal said that he wanted to speak out publicly, as a Muslim man he felt that it was his duty to address the issue. 
But when the board of the APCC advised him against appearing on the BBC topical debate show "Question Time", he stepped down from his position as chief executive in protest in order to appear on the programme. 
Read more: Proposed Iraq Law Would Allow Girls as Young as 9 to Marry
"It's important to recognise that nobody should stop you from speaking up, no one should tell you that you can't say something," he told the audience. 
Afzal pointed out the possible irony of a man speaking at a conference on re-addressing the rights of women and girls. But, he said, that's how it should be, that men need to be a part of the conversation. 
"We [men] are the bloody problem. We need to understand what it is that we are doing, and what we can do to make women throughout the world safer," he said. 
"There is no community in the world where women and girls are safe. This is all about control and power. Men don't want to share power," he added.
Read more: These 2 Issues Are the Main Obstacles in the Fight to End Modern Slavery, Campaigners Say
Afzal listed just a few of the dozens of types of violence that women and girls around the world face on a daily basis: infanticide, FGM, child and early marriage. 
"You name it, we will do it you," he continued. "We have more than one acid attack a day in this country, and invariably they are women being attacked. That is not third-world, developing country stuff, that is the UK. And that's because men think they can do it, that they can get away with it." 
Afzal has supervised the prosecution of the perpetrators of more honour killings than anyone else in the world, and said that he was "honoured" that victims felt able to tell him what their attackers had done to them.
"Ultimately this is about misogyny. Men deliberately confuse masculinity with misogyny. They think that being violent makes us masculine."
Read more: Drake Interrupts His Own Concert to Call Out Fan for Groping Women
He said that finding a solution is "about tackling the root causes of this behaviour, and that is patriarchy and misogyny." 
But he said that these issues aren't only the underlying causes of the initial violence, but are also the underlying causes in a lack of justice for female victims.
"When a woman makes an allegation, she's asked what were you wearing, why were you in that room, why didn't you report it sooner," he said, referring to the escalating reports of sexual assault everywhere from Hollywood to the House of Commons. "That is misogyny. That is patriarchy. And that is the obstacle that we have to overcome." 
Read more: This Heroic BBC Presenter Rescued a 13-Year-Old Schoolgirl From FGM in Kenya
"I believe in human rights," Afzal continued, "the rule of law, that each and every one of us has the same rights as the person next to us, and we should not tolerate anything that diminishes that." 
"Too many men think they can get away with this, and too many men do get away with this," he said. "But [finding a solution] starts with believing and acting upon your belief. Not simply going away and thinking, somebody else will deal with it." 
The Thomson Reuters Foundation Trust Conference is a two-day conference on human rights, particularly addressing the issues of modern slavery and re-assessing the rights of women and girls.
Global Citizen campaigns to achieve equal rights for women and girls around the world, including through our #LeveltheLaw campaign. You can join us by taking action here.