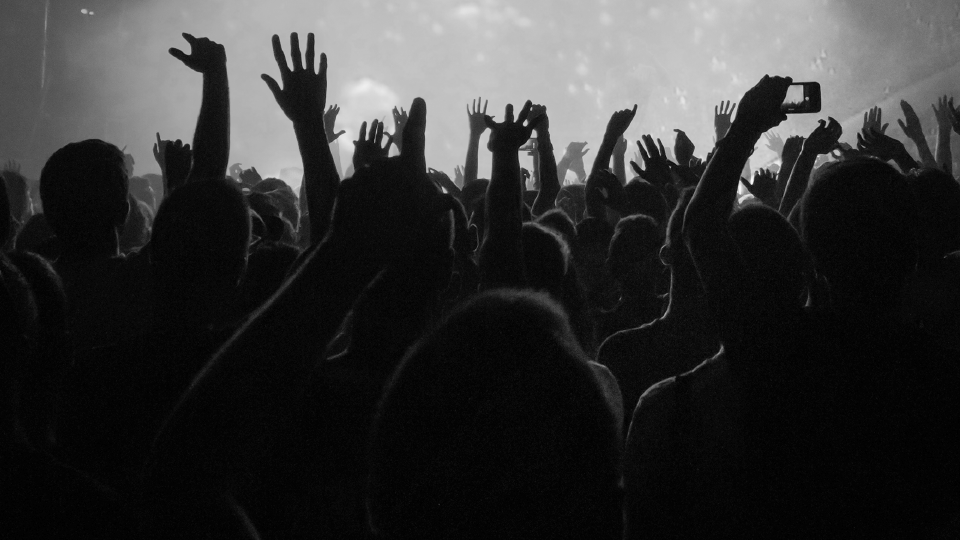 Global Citizen ambassador Patrick Langlois hosted the honorary citizenship ceremony for Malala Yousafzai with Canadian PM Justin Trudeau.

Malala Yousafzai is already making her voice heard in the parliament of her new country.
After she was given honorary citizenship by Canadian Prime Minister Justin Trudeau today, a process begun by former Prime Minister Stephen Harper, she addressed the members of parliament and asked them to continue leading the world in standing up for the rights of girls to get an education, as well as the rights and struggles of refugees worldwide.
"Dear Canada," she said, "I'm asking you to lead once again. First, make girls' education a central theme of your G7 presidency next year. Second, use your influence to fill the global education funding gap, when you host the upcoming replenishment of the Global Partnership for Education, bring leaders together and raise new funding for girls to go to school."
"If Canada leads, I know the world will follow," she said.
She asked Canadian representatives to prioritize 12 years of schooling for refugees, urging the country to "take the lead" and remind the world that among those millions of refugee children are the leaders of the next generation who can help bring about peace.
Read More: Canada Just Gave $650M to Protect Women's Reproductive Rights
"Our world has many problems, but we don't need to look far for a solution. She is in a refugee camp in Kenya, she is in Somalia, she is every one of the girls out of school today. We know what to do," she said.
Yousafzai, 19, received the honorary citizenship for her work as a global advocate for girls' education and peace. In 2012, when she was on her way to school on a bus in Pakistan, Yousafzai survived an attack by the Taliban, drawing worldwide attention that she then used to become a leading voice for the right of girls to go to school.
In 2014, she was awarded the Nobel Peace Prize for her work, and has been honored with a slew of awards, including one on Monday when the United Nations made her one of only 13 Messengers of Peace in the world. She also authored the best-selling book "I Am Malala" and launched the Malala Fund, which works to ensure girls receive 12 years of schooling.
The Pakistani citizen had only been to Canada once before, in 2014, on the day of the terror attack on Canada's parliament.
Read More: Malala Wants to Be Prime Minister of Pakistan Because of Course
"Canadian security officials advised us to reschedule our trip and we headed back to England, promising to return to Canada one day," Yousafzai said. "The man called himself a Muslim but he did not share my faith, he did not share the faith of 1.5 billion Muslims living in peace around the world. He did not share our Islam, a religion of learning, compassion and mercy. I am a Muslim and I believe if you pick up a gun in the name of Islam and kill an innocent person, you are not Muslim anymore."
Today, she became what Trudeau called the "newest and possibly one of the bravest citizens of Canada.
"Malala, your story is an inspiration to us all," Trudeau said at the ceremony today. "The violence you experienced at the hands of the Taliban didn't deter you, as it would have so many others. Rather you stood even stronger in face of oppression. Your passion for justice only intensified."
Read More: Heartfelt Letter From Justin Trudeau Agrees 'Poverty Is Sexist'
"When you addressed the UN in 2013, you said, 'we realize the importance of light when we see darkness, we realize the importance of our voice when are silenced.' Malala Yousafzai, for bravely lending your voice to so many, we thank you, and from this day forward we are all proud to call you Canadian," he said.
Yousafzai lavished praise on Trudeau as well, saying she was "amazed" by his stance on refugees and girls' education, though she also joked that ahead of the citizenship ceremony, all of her friends in the UK were very excited about her trip to Canada, mostly so that she could report back what it was like to meet the famous Trudeau.
"While I was coming here everyone was telling me, shake the prime minister's hand and let us know what he looks like in reality. Everyone was excited about meeting Trudeau, I don't think anyone cared about the honorary citizenship," she said.
She urged Canadian girls to raise their voices and to fill more of the seats in Canada's parliament, and urged the men to be "proud feminists" and ensure that girls receive equal opportunities. She even urged the leaders in the room to focus their energies on ensuring girls get an education, so as to solve critical economic and security problems around the world.
Read More: It Looks Like Malala Is Heading to Oxford University!
Yousafzai also asked Canada to continue accepting refugees and fighting for their wellbeing around the world.
"Your model, and your stand, 'welcome to Canada,' is more than a headline or a hashtag," she said. "It is the spirit of humanity that every one of us would yearn for. I pray that you will continue to open your hearts to those around the world and I hope your neighbors will follow your example."
Global Citizen supports Yousafzai's call asking Canada to be a champion for education and to host the Global Partnership for Education's 2017 replenishment, and is asking supporters to encourage other world leaders to do the same.
Malala made sure to note that she was still a proud Pakistani and a proud Pashtun. She is currently living in the UK and has received an offer to go to university at Oxford next year, but has said that someday she dreams of becoming the prime minister of Pakistan. But she said she was humble to accept honorary citizenship.
"I'm proud to be part of your nation of heroes," she said. "Though I still require a visa. But that's another discussion."