It's a question you hope you'll never have to ask yourself. But what exactly does one do with a monster fatberg when it's discovered lurking in the London sewer system.
For staff at the Museum of London, the answer was simple — air dry it and put it on display. 
Putrid fatberg is museum's 'most disgusting display ever' https://t.co/pEfCyRjpRbpic.twitter.com/zKT7nh4Wo3

— CNET (@CNET) February 9, 2018
"Displaying part of a fatberg has been on the museum's wishlist for a few years and when we heard about the Whitechapel fatberg — the biggest one ever found in the UK — we knew we had to act quickly to secure a sample," said curator Vyki Sparkes. 
Take action: Call on World Leaders to Prioritise Sanitation and Hygiene
"It's a piece of history," she added. This is a really potent object. People are fascinated by it."
The fatberg hit headlines in September when it was discovered under Whitechapel. Weighing 130 tonnes, and measuring more than 250 metres — it was one of the largest fatbergs ever discovered. 
But it's so much more than just a big mass of congealed fat, faeces, wet wipes, condoms, tampons, and who knows what else… It's a "black mirror" that "reflects the dark side of ourselves," according to Sparkes. 
Read more: How the 'Monster Fatberg' Blocking London's Sewers Is Going to Power 350 Double-Decker Buses
"For me, the fatberg is rather like the portrait of Dorian Gray: it shows our disgusting side," says Sparkes. "Just as in Oscar Wilde's novel, it is hidden away, getting worse and worse as we pile the accumulated sins of the city into it."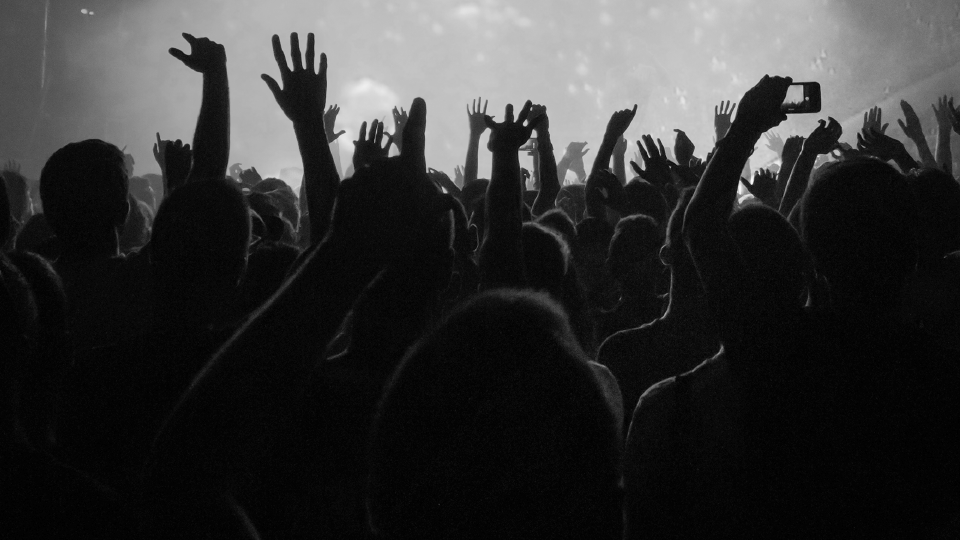 Image: Thames Water
"You can tell a lot about society from what it throws away," she added.
Sparkes doesn't want to "lecture" people, but she does want to inspire visitors to think about what the fatberg can tell us about our habits, our cities, and what we put down our drains. The berg is just example of what we think we've thrown away, coming back to haunt us. 
"We are all a little bit responsible for the existence of fatbergs," says Sparkes. "Visitors are actually confronted by the waste our society creates. If people walk away and think a little bit about how these things are created and what our role has been in them, that's my job done."
Read more: Disgusting Wads of Wet Wipes Are Clogging Sewers Across the UK
There are two samples on display at the museum, unveiled as the exhibition launched on Friday, which are the last remaining pieces of the enormous fatberg. One of the samples has crumbled into small pieces, while the other is about the size of a shoebox. 
It's the first time that a fatberg has ever been exhibited in a museum, so the team had no clear idea of what the best method for conserving it was. 
Even so, a larger piece would have been impossible. The huge berg had to be broken up to get it out of the sewer, using jet hoses, before being carried in chunks through the sewer and lifted out through manholes.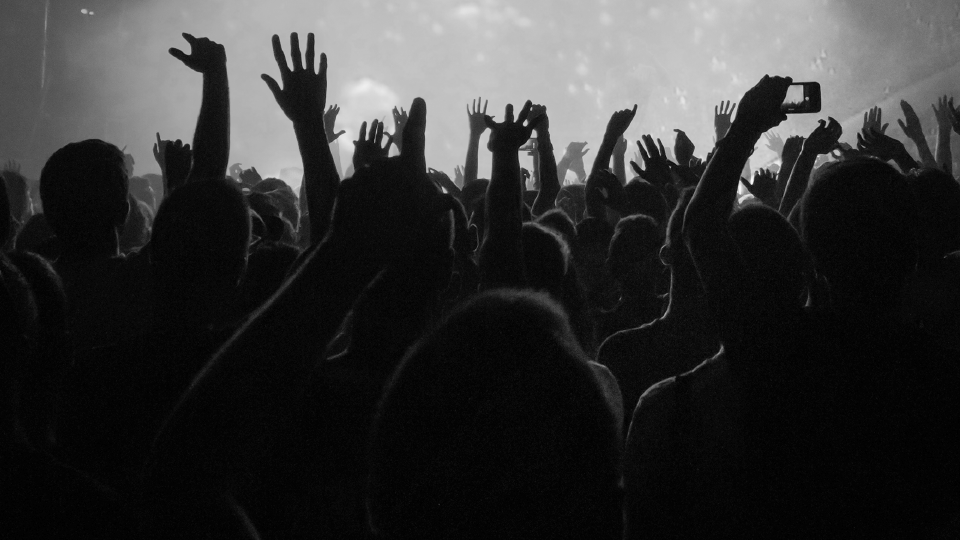 Image: Thames Water
But, for a vast lump of waste products, the fatberg hasn't been allowed to go to waste. 
Read more: 5 Household Products That Are Slowly Destroying the Environment
The exhibition also tells how as much of the berg as possible has been transformed into biodiesel — and now helps power the No.24 bus route between Pimlico and Hampstead, according to the Guardian. 
Sparkes visited Argent Energy in Ellesmere Port, which has been responsible for converting the berg into fuel, as part of the exhibition — which is also displaying samples from the transformation process. 
"I was very keen to include this, because it's a positive arc to the narrative: we are trying to find solutions," she added.
Read more: How the 'PooGate' Tinder Date Is Unexpectedly Raising Hundreds for Toilets in Developing Countries
But sewage can be a dangerous substance to work with — largely due to the diseases that lurk inside. They had to wear protective clothing, and risk-assess every stage of the process. The team also had to X-ray it, to check there were no needles or other sharp objects in their sample. 
Interestingly, there are also drain fly larvae that still call the chunk of berg home — and visitors might also see a fly buzzing around it. 
"They seem quite happy," conservation team leader Sharon Robinson-Calver told the Guardian. "They've got a good food source. They pop out and fly around from time to time, which will be fascinating for visitors. It is part of the mystery of the fatberg, it's the gift that keeps on giving." 
Read more: This Company Turns Poop Into Fuel for Ugandan Cooks
But the good news for visitors is that the horrendous smell — an appealing blend of rotting meat and old nappies, according to those who smelt it in September — has faded as the sample as aged. 
It now smells like "a damp Victorian basement, just on the side of unpleasant," according to Sparkes. 
The exhibition, Fatberg!, will be at the Museum of London until July 1.
Global Citizen campaigns to achieve the UN's Global Goals, which include action on universal access to water and sanitation, and creating sustainable cities and communities. You can join us by taking action here.