Earlier this week, we celebrated Presidents Day in the US, which as we all know, despite the popular vote in the 2016 presidential election, has traditionally been a man's job. Rather than give those 45 men more attention, we decided to take a look at the badass women by their sides who, in their own way, helped lead the nation.
Here's a look at these United States most influential first ladies, what it took for them to get there and how they contributed to the greater good of their country.
---
1. Abigail Adams, 1744-1818
While second US President John Adams was writing the nation's Declaration of Independence in 1776, his wife urged him to "remember the ladies." Nearly 150 years before the 19th Amendment gave women the right to vote, her letter was the first private step in the fight for women's rights. "Remember," she wrote, "all men would be tyrants if they could. If particular care and attention is not paid to the ladies, we are determined to foment a rebellion, and will not hold ourselves bound by any laws in which we have no voice or representation."
2. Dolley Madison, 1768-1849
James Madison's wife Dolly was the first president's wife to officially associate herself with a public charity project which sponsored a home for orphaned girls in Washington, DC. During the War of 1812, when her husband, the fourth president of the US, and his Cabinet fled DC from an encroaching British army, she stayed and supervised the evacuation of important documents and artifacts, including a large portrait of George Washington.
3. Abigail Fillmore, 1798-1853
The wife of Millard Fillmore, the 13th president, was the first first lady to work and earn a salary before marriage. After her three years as a part-time teacher, Abigail Fillmore was employed full-time as a teacher in 1817. Later, her reputation as a working professional earned her the invitation to open a private school in Broome County.
4. Eliza Johnson, 1810-1876
One of the few first ladies born into poverty, Andrew Johnson's wife Eliza made a substantial contribution to his career in public service by refining his written and spoken communication skills. Immediately after their marriage, she successfully persuaded him to register as a member of the Greeneville College Debating Society. The experience honed him to become the leader of a working man's party that led to his successful campaign and election as mayor of Greeneville and later, as the 17th president of the US. Found in a journal in 1881, their daughter, Martha Patterson wrote: "she was the stepping stone to all the honors and fame my father attained."
5. Ida McKinley, 1847-1907
25th President William McKinley's wife Ida was the only first lady to work as a bank teller and manager — a male-dominated job — before marriage. She encountered a considerable amount of disapproval and scorn for her "over-education." She would continue to strongly defend her right to work without pursuing marriage as a necessity for financial stability. As an unwavering supporter of women's rights to vote as well as have access to equal and higher education, she quickly became acquaintances with Susan B. Anthony. She openly shared her opinions with her husband and was persistent in convincing him to retain the Philippines as a US territory during the Spanish-American War.
6. Helen "Nellie" Taft, 1861-1943
Before his presidency, William Howard Taft's wife Nellie started a nutritional program for infants in Manila called "Drop of Milk" when the 27th president of the US was offered the position of Governor-General of the recently acquired Philippine Islands. She made the unprecedented effort of learning the language and culture of the islands, and invited the people of the Philippines to social events, despite upsetting the American military establishment. She was the first first lady to own and drive a car, to ride in her husband's inaugural parade, to publish her memoirs, publicly smoke cigarettes, play card games and vow to initiate reform in the federal workplace, providing safe and clean conditions.
7. Florence Harding, 1860-1924
Warren G. Harding's wife Florence was the first first lady to vote. During his inaugural speech as the United States' 29th president, she was seen mouthing the words of the passage, suggesting she had helped write parts of it. Upon their arrival at the White House, she was reported to say "Well, Warren Harding I got you the presidency. Now what are you going to do?" She ordered the windows and gates of the White House to be opened to the public on their first day. As a staunch suffragist, she used the visit of Marie Curie to the US to emphasize her belief of professional women as equal to men by presenting the scientist with a ceremonial vial of the rare element uranium on behalf of all American women. She was the first operate a movie camera and invite movie stars to the White House.
8. Eleanor Roosevelt, 1884-1962
During her husband's presidency as 32nd president of the US, Eleanor Roosevelt was the first first lady to publicize issues by holding regular press conferences, writing a daily newspaper column and a monthly magazine column, and hosting a weekly radio show. Franklin D. Roosevelt's wife played an active role in public policy, focusing on helping the country's poor, standing against discrimination and, during World War II, traveling abroad to visit US troops.
9. Jackie Kennedy, 1929-1994
When she became the first lady in 1961, her mission was to transform the White House into a standing testament of American history and culture in the hopes of inspiring patriotism in those who visited. The wife of the 35th president of the US worked endlessly to procure furniture and art owned by past presidents. In 1962, she was the first first lady to give a tour of the restored White House on a television program, reaching a record of 56 million viewers and winning an honorary Emmy Award for her performance. She spoke Spanish, Italian and French fluently and was so well-received during a trip to France that President Kennedy introduced himself as "the man who accompanied Jacqueline Kennedy to Paris."
10. Pat Nixon, 1912-1993
Few first ladies worked as consistently before their marriage than Richard Nixon's wife Pat. Throughout her lifetime, she would work as a farmer, psychology professor's assistant, cafeteria waitress, librarian, assistant buyer and teacher. As first lady, she was the first to make the White House accessible for the hearing and physically impaired, creating a special tour that gave them full access to the rooms and gardens. Pat Nixon, wife of the 37th president of the US, was also the first to wear a pantsuit in public.
11. Betty Ford, 1918-2011
Before her marriage, Betty taught at Travis Dance Studio in Grand Rapids, offering weekly dance classes to African-American children and ballroom classes to children with hearing and sight disabilities. In 1974, after Nixon resigned from office, Betty's husband became the 38th president of the US. She spoke out on women's rights, abortions and divorce, raising disapproval from most of the Republican Party. After recovering from a drug addiction herself, she helped establish the Betty Ford Center, an addiction treatment center dedicated to helping all people. It was during this time that she began to understand the connection between drug addiction and those suffering from HIV/AIDS. This ultimately led her to voice her support for LGBT rights in the workplace, and vouch for same sex-marriage.  
12. Hillary Rodham Clinton, 1947-Present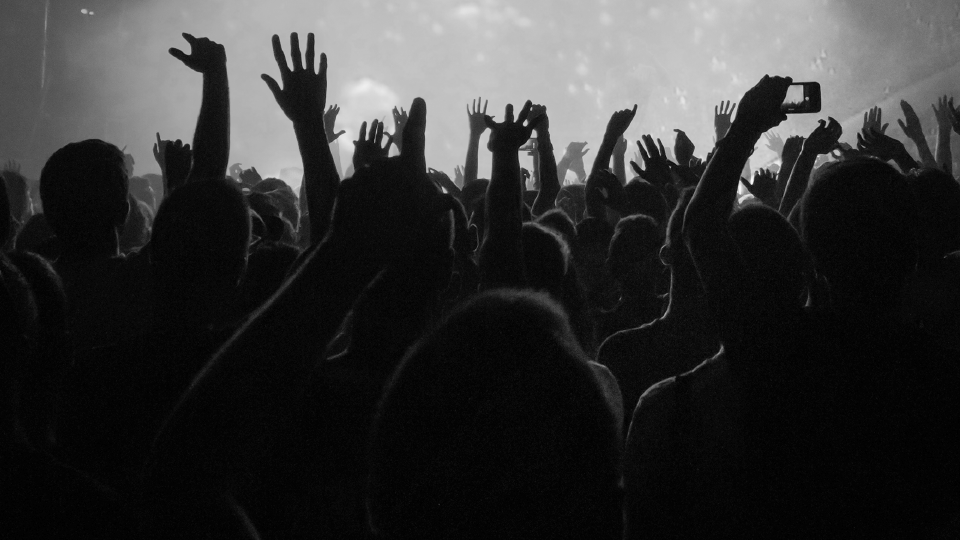 Hillary Clinton, the first former first lady to be elected to the US Senate, to hold a federal cabinet-level position, to seek presidency and win the nomination for a major political party. She is the woman who vowed to re-run for office after her 2008 defeat, who brought to prominence the phrase "women's rights are human rights," and whose platform revolved around the idea of being "Stronger Together." The wife of the 42nd president of the US, Bill Clinton is arguably the most influential first lady to date.
Before her marriage, she worked on presidential campaigns and later, as an attorney for the Children's Defense Fund. She was an Assistant Professor of Law the University of Arkansas School of Law and named a partner at the Rose Law Firm in Little Rock, Arkansas. In 1978, President Jimmy Carter appointed her to the board of directors of the Legal Services Corp. and when Bill Clinton was elected governor of Arkansas, she continued to work at the law firm, making her the first First Lady of Arkansas to continue working while her husband is governor. As First Lady, Hillary led the fight to provide all Americans with affordable health care. She worked with both Republicans and Democrats to help create the Children's Health Insurance Program, the largest expansion of public health insurance coverage since the passage of Medicaid in 1965. The rest is history. Over the course of her lifetime, Hillary Clinton has been many "first's", a change maker who's spent her career fighting for children and families.
13. Michelle Obama, 1964-Present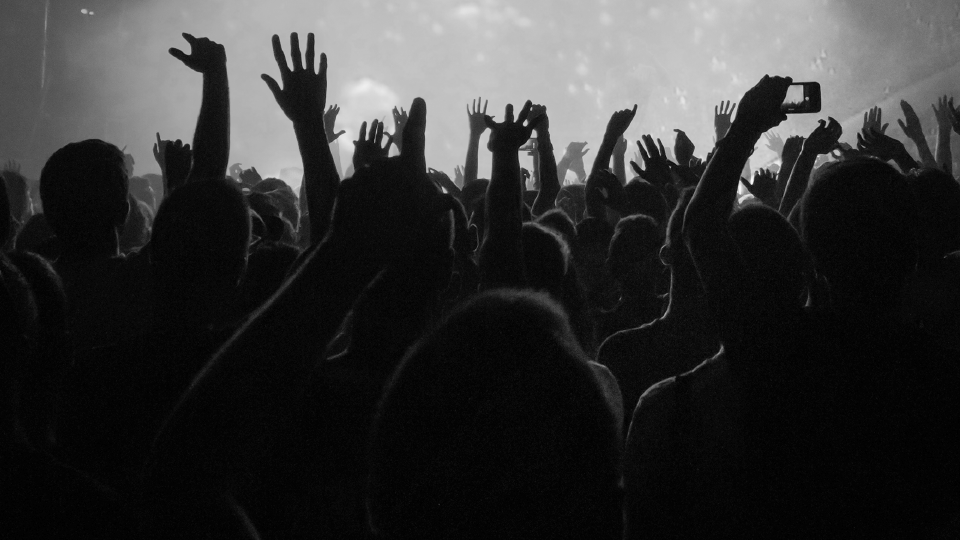 Barack Obama's wife is America's first African American first lady. Graduating cum laude in 1985 from Princeton University, she went on to study law at Harvard Law School, where she was active in demonstrations that called for more enrollment and hiring of minorities. After law school, she worked as an associate in the Chicago branch of Sidley Austin. There she met her future husband — the future 44th president of the US — who was a summer intern that she was assigned to advise. As first lady, she focused her attention on poverty, healthy living and education. Her causes included Let's Move, which targeted childhood obesity, and aid for military families.