For top chefs, food is their life. Finding the freshest, most precious and delicious ingredients to create complex cuisine is the day-to-day routine for chefs like Cat Cora, Alice Waters, or Massimo Bottura — the owner of Osteria Francescana (one of the world's top restaurants.).
One in nine people still go to bed hungry each night. This is fact that's hard to ignore when your life and career is immersed in food. Fortunately, many chefs don't ignore the staggering facts about global hunger. They take action — not only spending their time preparing food but also giving back to those who need it most, and helping them build better futures to end hunger and poverty.
Here are 6 chefs making a difference to improve nutrition around the world.
---
Alice Waters — Edible Schoolyard Project
Alice Waters is the founder of Chez Panisse one of the hippest cafes in Berkeley, Calif. She's been a champion for sustainable food movements for decades. Noting that balancing a busy life with healthy eating can be a challenge, she advises if a recipe is too hard, "drop it." Though she's busy, Waters still has her priorities straight evidenced by the Edible Schoolyard Project — which she also founded. The project is building a movement to incorporate nutrition into schools with actual fresh edible food kids in pre-K through high school can learn about and consume.  
Cat Cora — Chefs for Humanity
Médecins Sans Frontières (Doctors Without Borders) has an impressive model where doctors travel to remote regions assisting with medical aid and services in wartorn cities to hard-to-reach endemic diseases. It's a model that can be replicated for other professions as well. Which is what founder Cat Cora realized when she started Chefs for Humanity in 2004.
José Andrés — World Central Kitchen
Do you like tapas? If you live in the U.S. you can thank José Andrés for making sharing small plates of traditionally Spanish cuisine a widespread movement. In 2011, Spanish chef José Andrés was named "Chef of the Year" by the James Beard Foundation for his creativity and imaginative methods of Spanish cooking. He's been in Washington for over 20 years and his restaurant where he opened the popular Jaleo. But running a tapas hotspot wasn't enough. He also campaigns Congress on issues from implementing healthy school lunches, childhood obesity, hunger, subsidies for agribusiness and food marketing according to the Washington Post. In addition, after a trip to Haiti he started the World Central Kitchen which empowers vulnerable people in developing countries via better access to health, education and employment.
Massimo Bottura — ReffetoRio Gastromotiva
Star of one of one of the first episode of the popular Netflix series Chef's Table and an inspirational person to make you fall in love with parmigiano reggiano cheese is one of the most passionate people on the planet when it comes to food. That's why he gives back to less fortunate communities regularly, while inspiring other famous chefs to take part too. Currently, he's working in a pop-up, ReffetoRio Gastromotiva, located in the Lapa neighborhood of Rio serving 5,000 meals to residents of Brazil's favelas.
Read More: How 2 Chefs Are Reducing Olympic Village Food Waste
Haile Thoman — The Happy Organization
At the age of 12, Haile Thoman accomplish a chef's dream — cooking for POTUS and The First Lady at the White House. More impressively she cooked an original recipe, tossing together nutrient-packed ingredients like black beans, corn and quinoa with spiced garlic shrimp and avocado. She also went on to found her own organization. She named it The Happy Organization, a sustainable program to teach kids to about nutritious food, how to cook and the types of leadership skills Thoman already effortlessly demonstrates.
Marcus Samuelsson — Three Goats Organization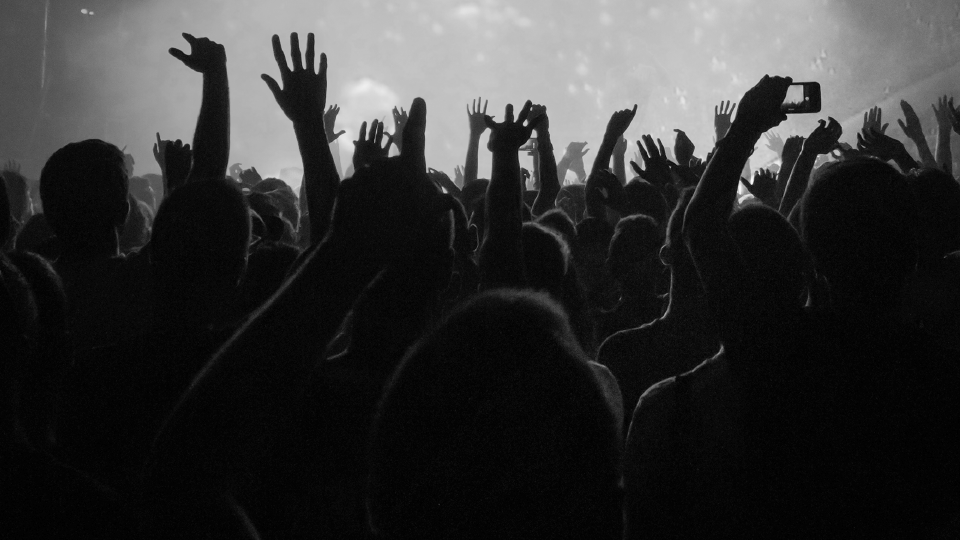 Image: Flickr: Andy Fisher
Born in Ethiopia and then raised in Sweden, Samuelsson's cooking reflects the cultures of his own life. The kitchen isn't the only place where Samuelsson combines his Ethiopian heritage with the skills he's learned. He and his wife, Mary, started Three Goats Organization which provides access to clean water, nutritious foods (and helps families struggling to access them in major cities), and education in parts of Ethiopia.

Bon appetit to these chefs for their work expanding food and nutrition availabilities around the world!