When Wawira Njiru founded Food for Education, an organization that delivers meals to schoolchildren in Kenya, in 2016, she was preparing, cooking, and serving 25 meals per day. 
Now Food for Education is serving more than 10,000 meals per day and last year it even served its millionth meal, a milestone that reflects the scale of Njiru's ambitions. 
"Kids in Africa shouldn't have to learn while hungry," she said. "We have proven that it's possible to feed a continent. Next stop — 1 million kids a day."
Food for Education achieved exponential growth partly because Njiru was the first winner of the Global Citizen Prize: Cisco Youth Leadership Award, presented at Global Citizen Festival: Mandela 100 in December 2018. The award came with a $250,000 prize, logistical and technological support, and access to a global support network.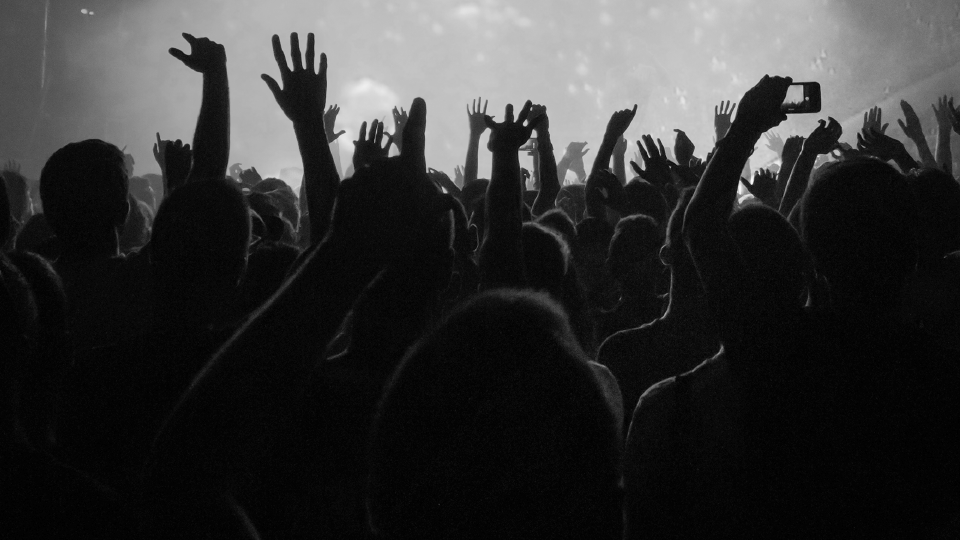 Wawira Njiru, founder and executive director of Food for Education, accepts the 2018 Global Citizen Prize for Youth Leadership at Global Citizen Festival: Mandela 100 on Dec. 2, 2018 in Johannesburg.
Image: Jemal Countess/Getty Images for Global Citizen
The organization also grew so fast because it's addressing an urgent problem in Kenya. An estimated 29% of children in rural areas and 20% in urban areas are stunted. Millions of Kenyan children go to school every day without anything to eat as many families experience food insecurity.
Hunger constrains a student's ability to learn, retain knowledge, and participate in the classroom. Food for Education provides nutritious and affordable meals to schools throughout the country, helping children reach their full potential as students in the process. 
Njiru ultimately hopes to provide meals to all schoolchildren in Kenya and wants to bring Food for Education to other countries. 
She spoke with Global Citizen to share four things she learned since she won the Cisco Youth Leadership Award in 2018.
---
1. Leverage Technology.
Technology transformed day-to-day operations for Food for Education. After winning the Cisco Youth Leadership Award, Food for Education used the prize money to develop a payment system for the nonprofit called Tap2Eat that provides students with a connected wristband onto which parents can wirelessly load money. Once Food for Education trucks arrive with the day's meals, students merely tap their wristband on a payment system and the fee is subtracted. 
This technology has streamlined numerous processes for the Food for Education team.
"One of the things about technology is that it can make an idea scalable," Njiru said. "Before, we were collecting cash payments. It was hard to track and hard to monitor. Technology can really accelerate scale. We were able to move from 2,000 kids to 10,000 kids in a span of two months because of it."
---
2. Build a Strong Team.
You can't "feed a continent" on your own. That's something that Njiru knows all too well. From talented chefs to operations experts to accountants, it's her hardworking team of employees that makes Food for Education possible. 
"You need a good team to be able to do anything," she said. "Everyone has different strengths."
---
3. Scale Brings New Challenges.
When Food for Education was just starting out, its main challenges were finding schools to partner with, figuring out a payment system, establishing a menu, and other rudimentary issues. 
Now that the organization is rapidly expanding, a whole new array of problems have cropped up relating to quality assurance, operational reliability, and staff training, according to Njiru.
"Before, it was a few kids so if your operations are not that good, you can get away with it," Njiru said. "Now everything has to be done perfectly. Trucks have to leave on time. Food quality is such a focus for us because we don't want to deliver food that causes kids to be sick."
"When you're running a bigger production, it's easier for things to slip, you have more staff, so make sure you're on top of everything," she added.
Technology is key to overcoming these problems, Njiru said, and the Tap2Eat system has been especially instrumental in effectively navigating the pitfalls of scale.
Seamless transactions and data collection has allowed the Food for Education team to go from serving a few hundred kids to several thousand without skipping a beat. 
---
4. No Effort Is Too Small. 
Providing lunch to students isn't glamorous. Kids line up to get bowls of lentils and vegetables, rich in nutrients. Once a week, they are served meat. Yet when Njiru discusses her work, she speaks in revolutionary terms. She's working to break the chains of poverty and end the injustice of hunger. She's empowering kids to reach their full potential, and elevating the status of an otherwise neglected issue like nutrition. 
Even if Food for Education was still feeding just 25 kids, it would have a transformative impact. That's the message that Njiru wants to impart to other activists — no contribution to fighting poverty is too small; no effort goes unnoticed. 
"I didn't start by helping 10,000 students," she said. "I started with 25."
"You have to start small," she said. "It's better to have organic growth than to start really big. I know every part of food preparation — I've cooked meals, I've cleaned kitchens — because we started really small. Just know that if you're persistent enough, things will change and things will get better."
---
Editor's note: This piece was originally published on Nov. 12, 2019. Throughout the COVID-19 pandemic, Food for Education has successfully pivoted to provide food packages and cash transfers that have led to the delivery of more than 1,500,000 meals to children and families staying at home.
---
Quotes in this piece have been lightly edited for clarity.