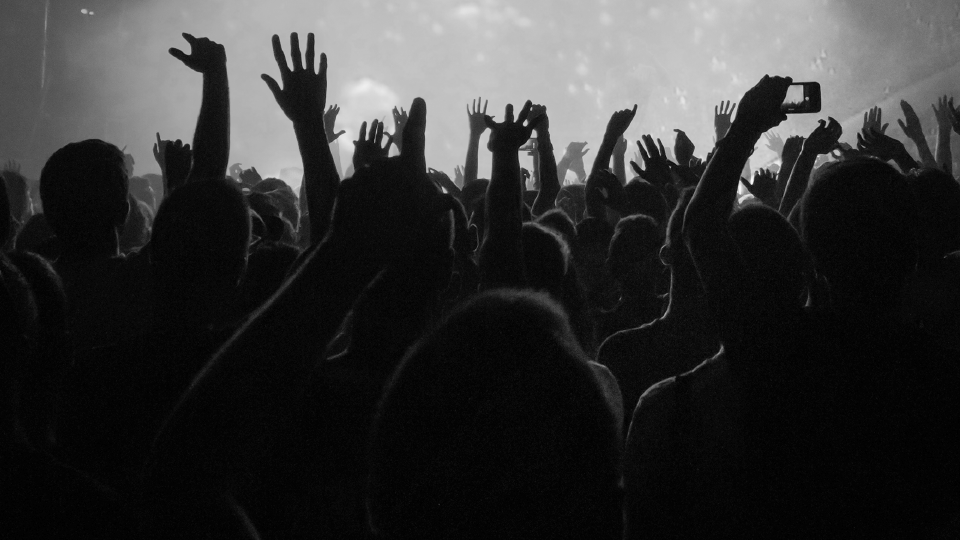 Lena Waithe attends The Metropolitan Museum of Art's Costume Institute benefit gala on May 7, 2018, in New York.
Image: Charles Sykes/Invision/AP
The annual Met Gala is one of fashion's biggest nights out, and while many celebrities and attendees showed up in style, actress Lena Waithe stole the show on Monday.
Waithe, who is openly gay, made a powerful statement at the event in a black suit with a massive rainbow cape, a striking display of LGBTQ pride and solidarity. In light of the evening's theme, Heavenly Bodies: Fashion and the Catholic Imagination, and the Catholic church's controversial stance on homosexuality, Waithe's choice of clothing was bold — and not just because of its color palette.
"The theme to me is, like, 'Be yourself,'" Waithe told the New York Times. "You were made in God's image, right?"
Take Action: Sexist Laws Have No Place in 2018. Agree? Tell Governments to Act
In her Emmy acceptance speech last fall, the "Master of None" writer and actress famously called on members of the LGBTQIA community to "put on your imaginary cape and go out there and conquer the world because the world would not be as beautiful as it is if we weren't in it." 
Not content with an imaginary cape, Waithe took things a step further at the Met Gala. 
"Tonight, this cape is not imaginary, it's rainbow-colored," she told Vogue on the red carpet. "And we got the black and brown, you know. I'm reppin' my community, and I want everybody to know that you can be whoever you are, and be completely proud."
And her message of inclusivity and acceptance clearly resonated with many who took to social media to praise her fashion statement.
#metgala: the theme is religion
Lena Waithe: ok hold my rainbow flag pic.twitter.com/6nkPKlsUsK

— Call Me By My @ (@NotAgainBen) May 7, 2018
Let's get something clear, The theme of the #METGala was CATHOLICISM & our girl Lena Waithe came through unapologetically BLACK & GAY AS HELL. This was a political statement 🏳️‍🌈🏳️‍🌈🏳️‍🌈 pic.twitter.com/pE7pSb8trG

— Reign Supreme 👑👺 (@BlackFemmeinism) May 8, 2018
Lena Waithe wins the #MetGala. I say this as someone who grew up with the Catholic church that very heavily excluded me when I came out and does often to members of the LGBTQ+ community. So shout out to Lena for making this statement. pic.twitter.com/Cm4w4IQTWz

— dani (@bramsbane) May 8, 2018
You can cancel the #MetGala because @LenaWaithe just won forever.

Remember the theme is "Heavenly Bodies: Fashion and the Catholic Imagination."

🙌🏽🏳️‍🌈🙌🏽🏳️‍🌈🙌🏽🏳️‍🌈🙌🏽🏳️‍🌈 pic.twitter.com/36IObROwac

— Q. Allan Brocka (@allanbrocka) May 7, 2018
Lena Waithe representing and wearing the LGBTQ Pride flag to a Catholic themed event is everything... LEGEND 🌈❤️ #MetGalapic.twitter.com/WARJx7461s

— Tom Knight (@TJ_Knight) May 8, 2018
I love that @LenaWaithe used fashion to speak her truth on a night whose theme belongs to a religion that excludes LGBTQ people. I'm sure it will be controversial, but I think it was brilliant. -H #MetGalahttps://t.co/NCH0yhIzt2

— Heather & Jessica (@fuggirls) May 7, 2018
Rihanna killed me and then Lena Waithe's cape revived me and killed me again #metgala2018pic.twitter.com/yWJYzkaAOw

— Maeve McDermott (@maeve_mcdermott) May 7, 2018
Global Citizen campaigns in support of a world where everyone is free and equal. Take action here to call for an end to discrimination of all forms.