During the lead up to the 2018 Global Citizen Festival on Sept. 29, world leaders gathered to call upon countries to dismantle the barriers that stop girls from getting an education at the "Leave No Girl Behind" event, co-hosted by Global Citizen, Canada, UK, France, Niger, Kenya and Jordan. The event was led by Prime Minster of Canada Justin Trudeau, France's President Emmanuel Macron, and the Prime Minister of the United Kingdom Theresa May. Highlights from the event can be found here.
In a joint statement, the host countries, together with several education initiatives including UNGEI, acknowledged the significant progress that has been made towards Sustainable Development Goal 4. However, 132 million girls are still unable to access quality education. The statement calls on countries to take action to increase girls' access to schools and learning pathways with a particular focus on the most marginalized, as well as provide all the girls the opportunity for 12 years of free, safe, and quality education.
"Inclusive, equitable education, in safe and secure environments, which reaches the most vulnerable, including children with disabilities, remains fundamental to achieving the empowerment and economic equality of girls and women, especially in developing contexts and countries struggling with conflict," the statement read.
The statement sets out 11 resolutions to close existing gaps:
Promote gender-responsive education systems.
Improve coordination between humanitarian assistance and development cooperation.
Enact and enforce legislation, providing opportunity for 12 years of free basic education, and dismantling barriers to education through wider reform.
Invest in teachers.
Focus on the hardest to reach girls.
Champion schools as safe spaces for learning.
Engage communities, parents, boys and men, and girls themselves to challenge the patriarchal beliefs, practices, institutions and structures that drive gender inequality.
Monitor progress, and ensure the collection of sex-and age-disaggregated data.
Implement integrated and multi-sectoral approaches.
Prepare girls for jobs of the future.
Strengthen international, regional, national, and South-South cooperation to champion girls' education and make gender equality in and through education a reality.
Building on these resolutions and significant call to action, Norway, Denmark and Netherlands made significant commitments to advancing education at the event. Minister Nikolai Astrup of Norway announced that in 2018-2019 Norway will spend close to $40M on education, especially for girls. 
"Investing in quality education, and especially for girls, is the single most effective investment we can make for sustainable development. It has been and will continue to be a top priority for me and the Norwegian government," he said. "To succeed we must create synergies between the Sustainable Development Goals. Promoting quality education has clear ripple effects. To break the barriers to girls' education we need to provide safe, learning environments. We must ensure that girls, as well as boys, are well nourished and healthy and thereby able to learn. Together we have now created important momentum in our efforts to secure girls' education."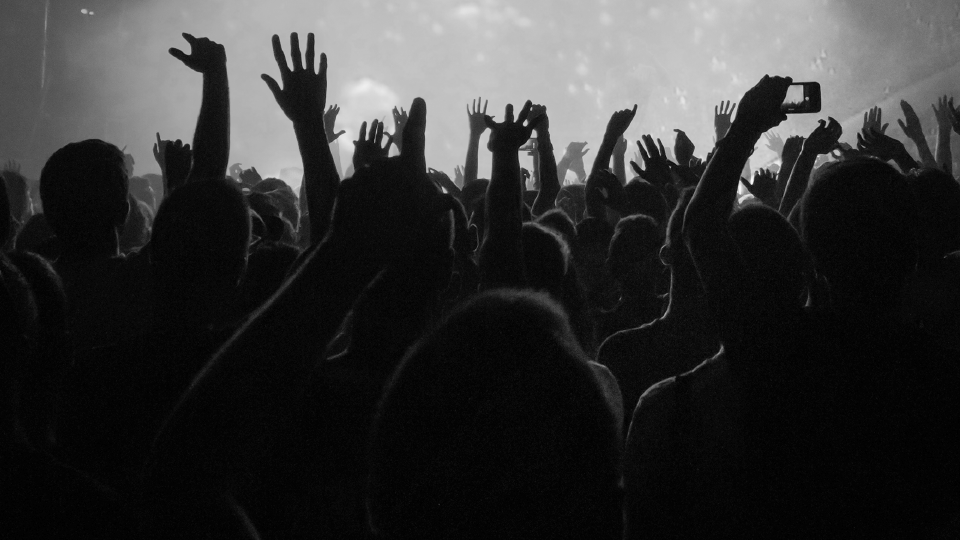 The Netherlands Minister for Foreign Trade and Development Cooperation, Sigrid Kaag, stressed that the world doesn't have many years left to achieve SDG 4 and suggested that countries should adopt a greater sense of urgency. The Netherlands made significant commitments of €100m to the Global Partnership for Education (GPE), another €50m to Education Cannot Wait (ECW), and announced that it will "team up with universities, with vocational training centers to create space for girls to make it to the labour market."
"It's important that we look at education as an asset, as was said, as an economic value but above all as the ultimate means of empowerment and self fulfillment of every women and girl, irrespective of conditions of birth," Minister Kaag said. "This is the way to transcend where you are born, to travel the journey of who you want to be. Education is something that no can take away and it's up to you to create it provided that the enabling environment and conditions are there."
The Charlevoix Declaration made at the G7 in June 2018 showcased the commitments that G7 leaders have made to providing inclusive, equitable education, especially in developing countries and those struggling with conflict. At the 'Leave No Girl Behind' event, Denmark stressed that girls' education in crisis is a priority and made a commitment to contribute a total of $185m to GPE, $46m to ECW and $17m specifically for UNICEF's education program. They also announced their support for the International Financing Facility for Education program, which provides innovative ways to finance education in countries.
447 mill DKK is the amount that I just announced to support education #LeaveNoGirlBehind. Education for girls is absolutely key if we want to achieve the #SDGs 🌍 #unga#dkaid#dkpolpic.twitter.com/Dh1Ue04alU

— Ulla Tørnæs (@Ulla_Tornaes) September 25, 2018
Minister Tørnæs from Denmark ended her speech with a strong call to action. 
"We must step up together now. In crisis girls are 2.5 times more likely to be out of school than boys are. In crisis, girls are at much greater risk of being victims of sexual abuse and exploitation, of early child marriage and childbirth," she said. "The Charlevoix Declaration is the renewed momentum we need and Denmark is fully behind it."
"We must give the more than 130 million girls who are out of school a hope that tomorrow they will be in school. Be in school and learn," she added. "We all owe them to make this happen. We only have 12 years left to deliver on the, promise of SDG 4. 12 years to make sure that no girl is left Behind. Let us all act now."
What this means for girls' education is best summed up through the eyes of the Founder of Tiwale and Global Citizen Youth Advocate, Ellen Chilemba. Ellen moderated the final panel of the event, which focused on the challenges faced by girls who have been forced out of school and solutions that will give them the opportunity to re-engage with education.
"At 15 years old, I witnessed a close friend forced out of school and into child marriage because of school fees," she said. "Growing up in Malawi where only 14% of secondary school aged girls are attending school, this wasn't a surprise, however it was a call that something had to be done and so I founded Tiwale. At Tiwale, we support young women with education, skills training and career opportunities but due to our capacity and funding limits each day we have the heartbreak of waitlisting at least 5 girls seeking opportunities. There are tremendous gaps to be filled in education access for girls and women. The status of the girl child remains in critical state globally and especially in conflict-affected and fragile states. 
It is critical that we continue to commit to and even expand education financing with initiatives such as the Global Partnership for Education. Our governments must unite to help shape the future of the girl child which is our shared future. It's far proven that be educating young women, economies do better. 
I was extremely honored to sit in an UNGA room with Prime Minister May, Prime Minister Trudeau, President Macron and several world leaders last month, but my excitement further peaked upon hearing unrelenting commitment to education and gender equality. It is encouraging to us activists and NGO members, we are truly getting closer to the Sustainable Development Goals, and with our shared dedication as Global Citizens, we are unstoppable."