Despite generating less greenhouse gas than the United States, Europe, Asia, and the Middle East, Latin America is seeing severe impacts of climate change.
"Latin America's climate is changing. Precipitation patterns are shifting, temperatures are rising, and some areas are experiencing changes in the frequency and severity of weather extremes, such as heavy rains. The impacts range from melting Andean glaciers to devastating floods and droughts," a World Wildlife Fund (WWF) report said.
The WWF further noted that both the Pacific and Atlantic oceans that surround the region are "becoming more acidic while sea level also rises."
In April, Duke University reported that climate change would also have a migratory impact on Latin America. In their findings, the university pointed out that the World Bank estimates that 17 million people in Latin America would be forced to relocate in the next 30 years. This is a result of communities being unable to adapt to rapid changes in weather patterns.
Melissa Alejandra Cáceres Rodas, 19, is a climate activist from Honduras currently studying accounting and finance. In 2020, she was named Climate Reality Leader by the Climate Reality Project. She is a capacity building and development coordinator at Sustenta Honduras; gender and education coordinator at Latinas for Climate; spokesperson for Fridays For Future Honduras; and Honduras ambassador for Unite 2030. In 2021, the young activist was the community coordinator for the first Local Conference of Youth for Climate Change (LCOY) and the Regional Conference of Youth for Climate Change (RCOY) in Honduras.
The civic space in Honduras is considered repressed by the CIVICUS Monitor with concerns around the imprisonment, harassment, and even killing of human rights defenders and climate activists. Here Cáceres Rodas shares how she became an activist and why she believes an intersectional approach to the climate crisis is important.
---
My name is Melissa Alejandra Cáceres Rodas. I am 19 years old and I was born in Honduras. I have an older sister, and growing up I always wanted to do whatever she was doing, and that's how, in my teenage years, I was propelled towards activist work because she was involved in helping people.
I remember how she loved to do volunteer work. She'd like to go to volunteer jobs in a rural community or to take food to communities where it was really hard to access food. And throughout my teenage years, because she's seven years older than me, I wanted to do that too. I wanted to do volunteer work. I wanted to help people. I didn't know that, later on, I would be more interested in activism and volunteer work than she was.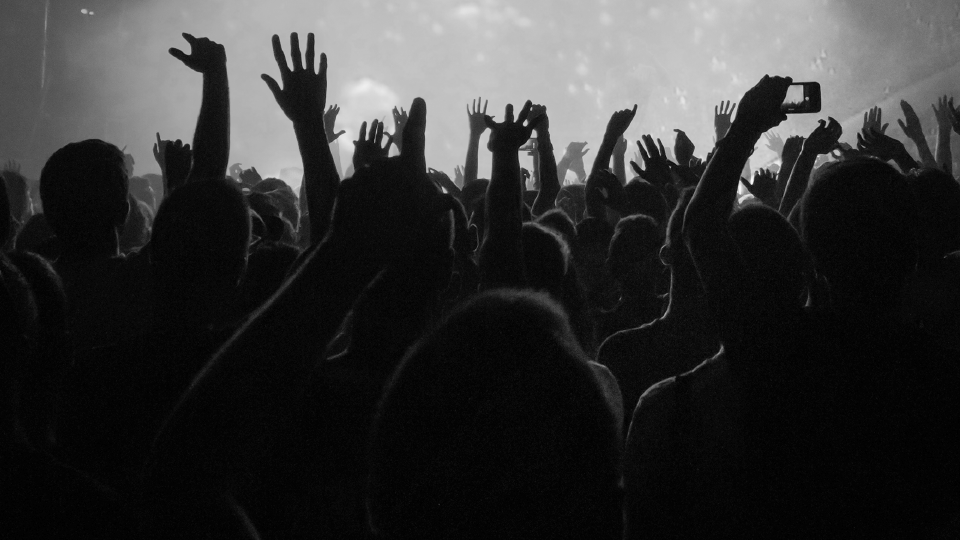 Melissa and her sister Claudia sit at the foot of a tree on their grandmother's property where the two have come to sit ever since they were children.
Image: Tomas Ayuso for Global Citizen
I also wanted to start school early because my sister was in school.I really, really wanted to go to school and even though I was very young, I was determined. When I want something, I know I'm going to get it. And that's something that really helps me in activism because in this work you're going to have to make demands and be clear. So when I was 3, I was in kindergarten, and by age 5, I started reading, which was early because most people only start reading when they're 7 or 8.
However, away from school, on my extended family's side, people really liked to point out my weight. People really liked to point out the colour of my skin because my mom's white and my father is not white. I have a lot of cousins from my mom's side who are white. So every time I was with them, I would stand out, but I didn't stand out because I was smart or because I liked reading or English. I stood out because I wasn't like them. So I think that really affected me and [that was] something that I didn't really process until I was older. Later on, you grow up and you see that people are sometimes killed for the colour of their skin or killed by people who don't understand their experience.
It's really funny because sometimes you experience this kind of abuse at school, not in your family — but for me, it was different. At school, the colour of my skin didn't matter. It didn't matter if I had money or not. My weight didn't matter. But when I was with all my family, that all mattered. In my teenage years, I decided that I was going to leave all of the baggage behind and not carry it with me.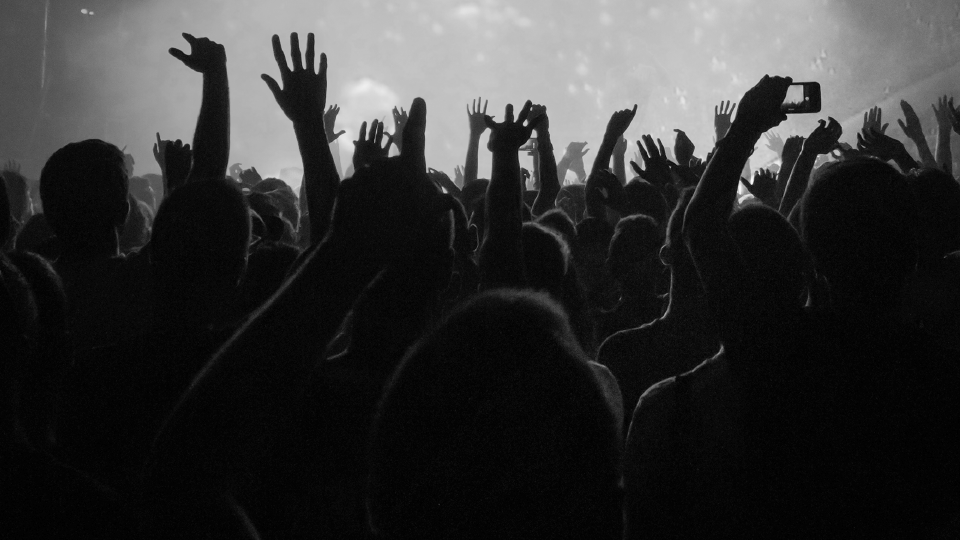 Melissa Cáceres Rodas, her family, and two friends take a break while on a hike at La Tigra National Park in Tegucigalpa.
Image: Tomas Ayuso for Global Citizen
In 2020, there were the #BlackLivesMatter protests and I remember thinking that I wanted to do something. I didn't want to sit around anymore and be at home reading books or watching Netflix. I decided that I wanted to do something because I'm young and people even younger than me were doing great things. That's when I stumbled upon a page on Instagram called Climate Reality.
Climate Reality is a programme by former Vice President of the United States and Nobel Prize winner Al Gore. He created this climate programme where people from all over the world can train with experts about the climate and about social crises. One of the things we like to point out a lot in all of the organisations that I'm involved in is that when you talk about the climate crisis, you're talking about a human rights crisis. You always have to keep that in mind. When you talk about the climate crisis, you are also talking about gender issues, you're talking about human rights issues, and you're talking about social issues.
In previous years, the Climate Reality training was in person, but in 2020, because of the pandemic, it was going to be virtual. I thought that if I didn't take up the opportunity right then, I wouldn't be able to go because it's really expensive to go to the United States and I have the opportunity right now to take it [virtually].
The Climate Reality programme was how I started getting into climate activism, but my upbringing was also an important influence. A big [influence] in my childhood was my grandma from my mom's side. She lives in this small community in a house by a big river, in the middle of the forest. When I was a kid, I used to love going there because I could jump into the river. I could ride bicycles and I also rode a horse. So, my childhood was surrounded with nature and, to this day, I am very connected to nature. One of the things that I love the most about living in Central America is that we have a lot of nature. We have a lot of biodiversity, and Honduras is one of the hotspots for endemic species. Wherever you go in the country, you're going to see trees, you're going to see birds, you're going to see nature — and that's something I really loved when I was a kid.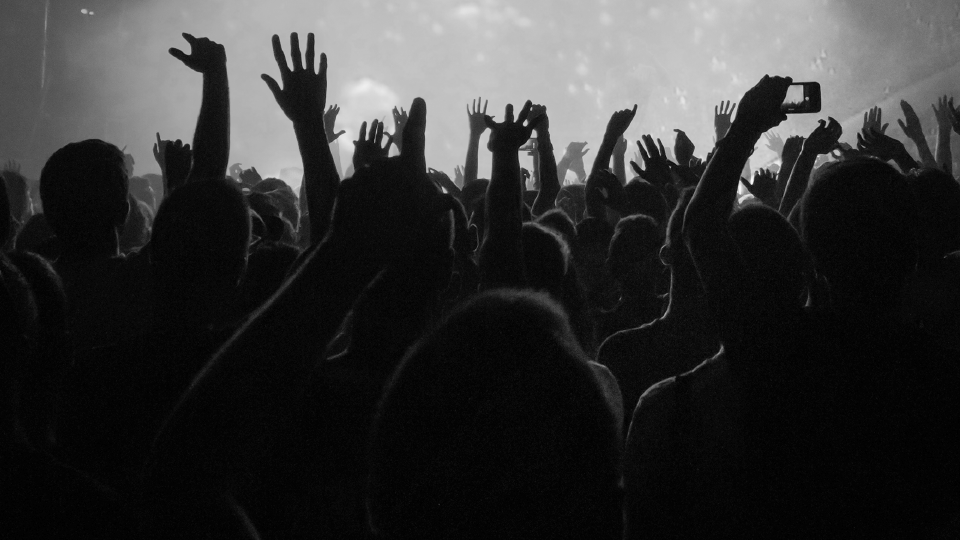 Melissa Cáceres Rodas hugs her grandmother after spending an afternoon with her at her home in Tegucigalpa.
Image: Tomas Ayuso for Global Citizen
I still see nature, but I also see nature being more damaged. Forests are being cropped, forests are being burned, and that also propelled me towards the activism side of the climate crisis — because there was a moment of realisation that I had all these opportunities to go to the river or to go to the forest, but those opportunities could be taken away from my little sister, or from the next generations.
I think that one of the things that helped a lot of people get more involved with activism during the pandemic was that many things were virtual because when they are in person, it's really hard to move from one point to the other. For example, it was really expensive for representatives from Latinas for Climate who went to COP26 to go and because going from Chile, Honduras, or Mexico to Glasgow, is taking a big leap from one ocean to the other, from one continent to the other. This year, COP27 is going to be held in Egypt and we don't have any idea how we're going to go or if we're going to have any kind of representation there because it's more expensive than Glasgow.
Attending platforms like COP is important because I believe that there is some interest on the part of some governmental institutions to stop the climate crisis, but it is very important that these discussions and the possible actions that are agreed upon do not remain only on paper or in an agreement. Apart from the interest, I think it is necessary to start taking climate action here and now. Our time on Earth is running out and we are getting closer and closer to the point of no return, where we will lose hundreds of species and suffer more droughts, natural disasters, etc.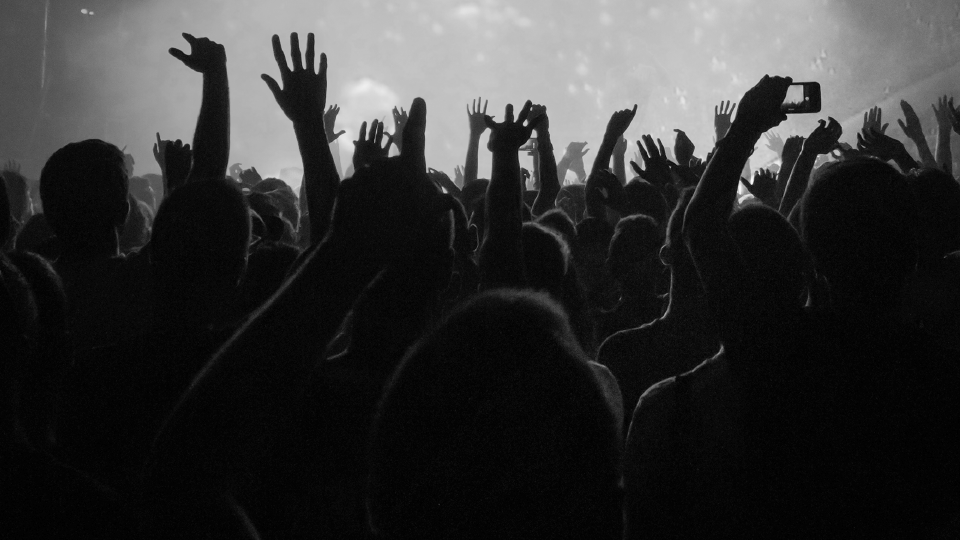 (L) La Tigra National Park in Tegucigalpa. (R) Melissa Cáceres Rodas poses for a portrait at La Tigra National Park.
Image: Tomas Ayuso for Global Citizen
Over the years, I feel that spaces have slowly been opening up for young people and now our voices have been taken into account in some consultation processes. For example, Latinas for Climate recently had the opportunity to participate in the Local Conference of Youth (LCOY) in Mexico, where they are preparing a youth statement to be presented at the Conference of Youth (COY) in October. Also, many girls from Latin America are already looking for ways to assist at the COP27, like Sustenta Honduras, which was the first environmental youth organisation to be consulted for the creation of the nationally determined contributions (NDCs) in Honduras.
Latinas for Climate has had incredible growth in recent years and definitely the presence of L4C delegates at COP26 has opened many opportunities for us internationally. I am sure that if we are able to participate and send a large delegation of young Latina activists to COP27 and ensure the representation of more Latinas in these spaces, they would make their demands heard. They would definitely take us into account, and if they don't, we will always make ourselves heard, here in Latin America or in Egypt.
Latinas for Climate started in 2020 after the global campaign for the Escazú Agreement, a deeply important agreement which aims to protect activists in Latin America and preserve nature. It was in this campaign where the nine founders of Latinas for Climate decided to continue with the work they had done in the campaign and decided to start sharing important information relevant to environmental activism in an accessible way for other people.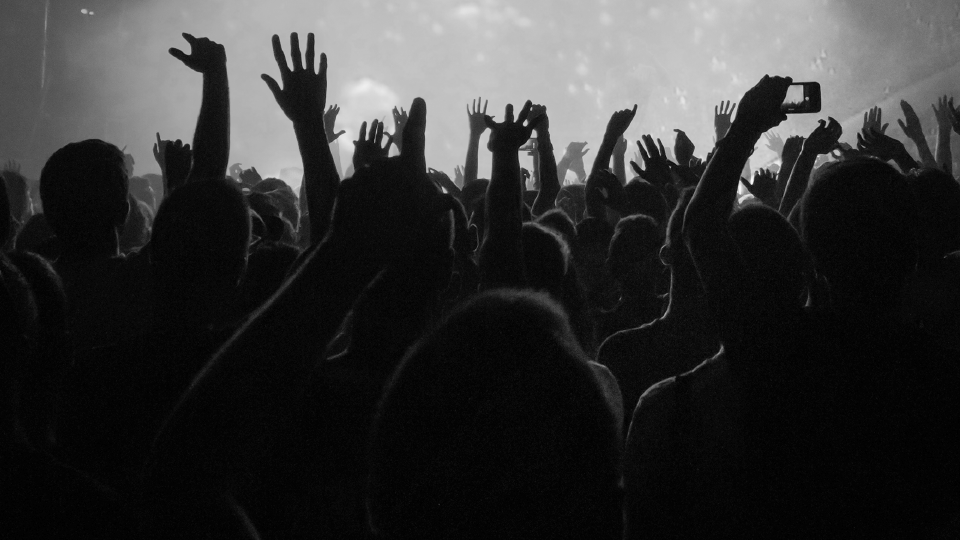 Melissa Cáceres Rodas at the congressional grounds with a sign demanding the ratification of the Escazú Agreement that defends the right for a healthy environment for citizens and leads governments on the path of sustainable development.
Image: Tomas Ayuso for Global Citizen
Since then, the agreement has been adopted in some countries, such as Chile. In Honduras, it has not yet been adopted and ratified. They decided to continue working together after that campaign because of the need for climate justice and intersectional activism for climate change in Latin America. In the beginning, there were nine members, but now there are more than 100 of us. The goal of Latinas is to raise awareness about the climate crisis with a gender, human rights, and Latin perspective in order to educate girls and women in the region on this issue so that they can become empowered and begin to take action for a better future.
One of the things that we like to do is educate. We seek to give the right tools for young women to be empowered and start to take action in their communities. We also seek to amplify the voices of girls and women in Latin America and the Caribbean so that each of them can take action on the cause that inspires them, as well as create spaces for conversations to learn about the climate crisis in an intersectional way. This is because activism needs to be intersectional because activism isn't just from a white perspective, or our team's perspective, or from a heterosexual perspective. You have to have activism or an organisation that includes all people. We also need to act now and we need to act together. That's really important — because if you do all of these changes or if you do your activism alone, that is not going to make a dent in the climate crisis or your social issues. You are just a small drop in the ocean and that is not going to make a big change. Activists need to unite.
There are numerous challenges in doing this work. One of the biggest challenges is that we are on different sides of the world in the Global South and we are in different countries. Right now, we are looking for ways to create campaigns to go to COP27. We want to take a delegation of young Latin American women there, but it's expensive. We don't even know if one of us is going to go. We really want to make ourselves known. We really want to make ourselves present. But that really takes time and money.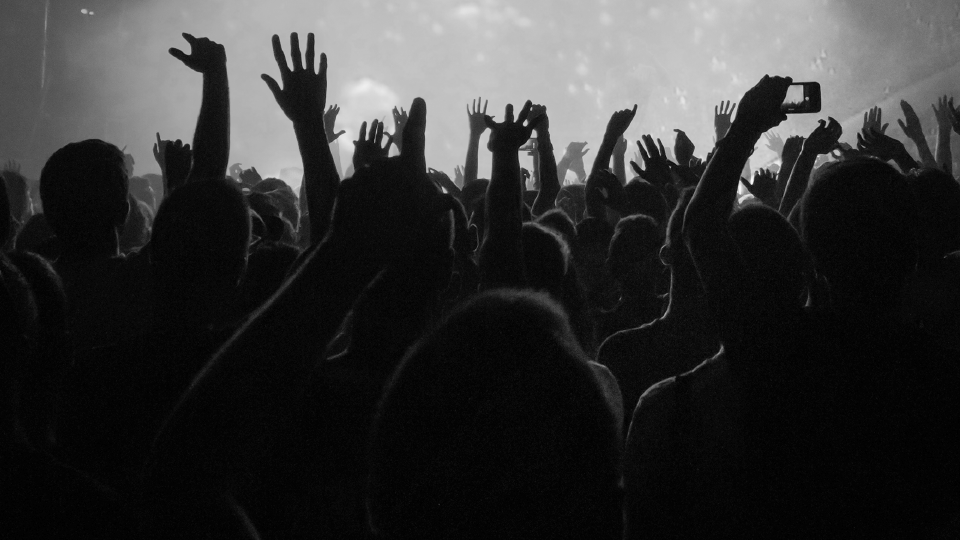 Melissa Caceres
-Melissa Cáceres Rodas and her friends chat in between classes at their university, La Universidad Nacional Autonoma of Tegucigalpa.
Tomas Ayuso for Global Citizen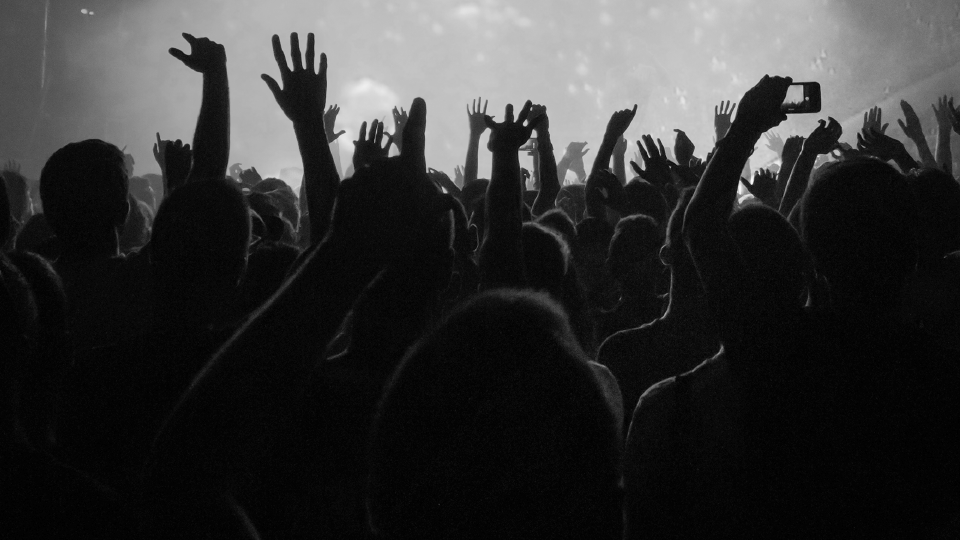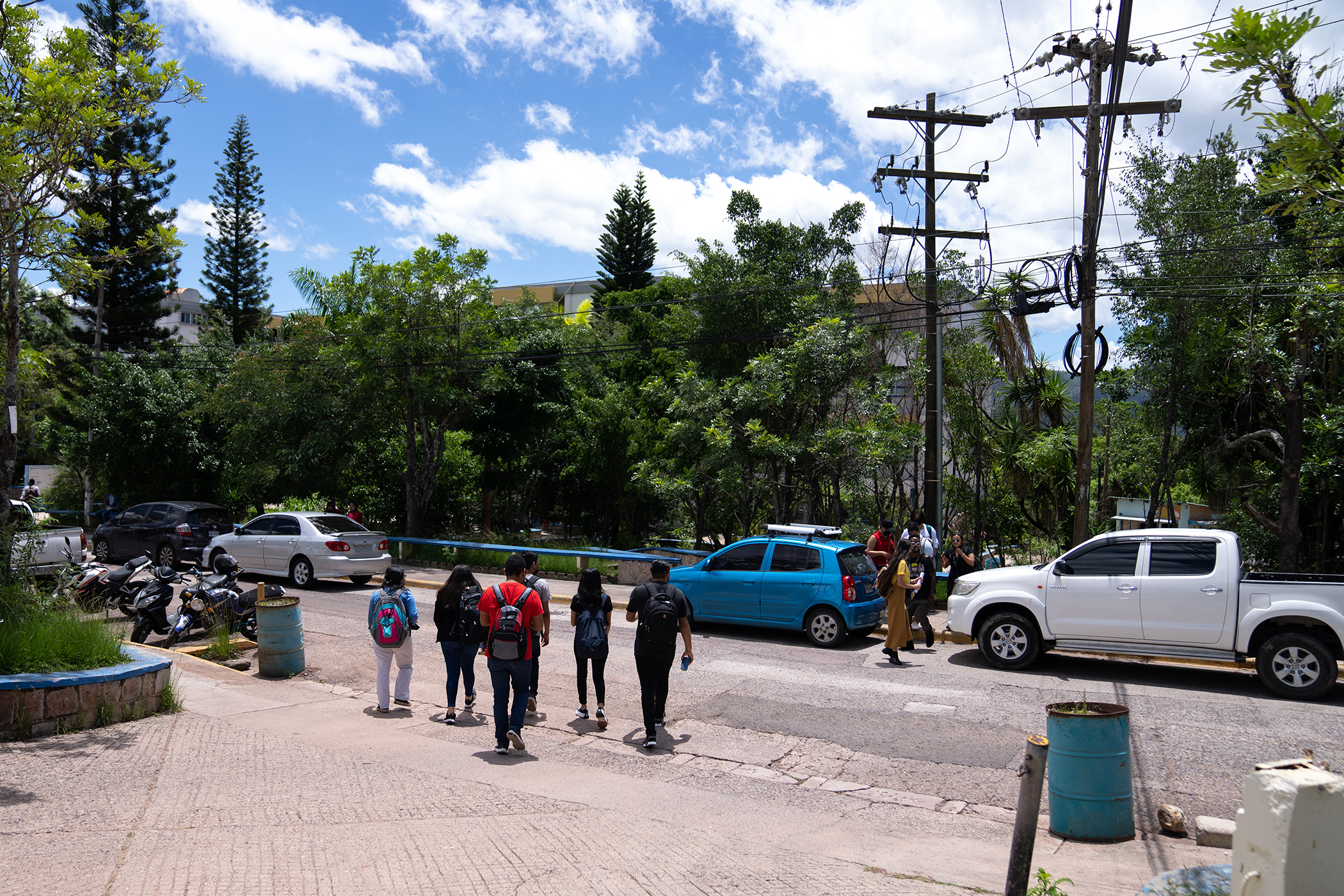 Melissa Caceres
Melissa Cáceres Rodas and her friends walk around campus.
Tomas Ayuso for Global Citizen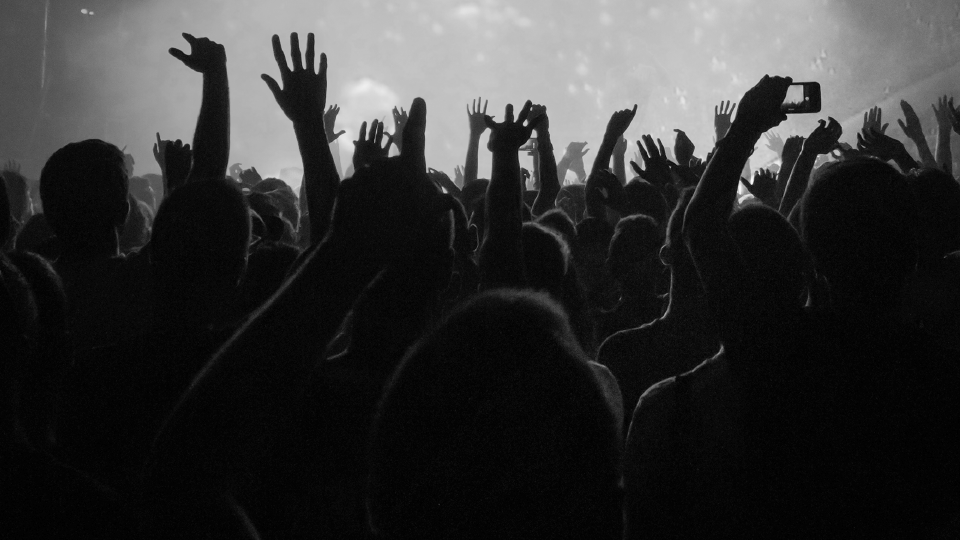 Melissa Caceres
Melissa Cáceres Rodas hangs out with her friends at an eatery at their university.
Tomas Ayuso for Global Citizen
Not all of the people in the world are going to agree with you, so sometimes in activism, you are going to have this kind of regression or you're going to have attacks on your person because of what you're doing or your work. A lot of people don't believe in the climate crisis and think it's a lie and that's a challenge. Also, we don't mind what your social status or your gender is or who you love, but some people find a problem with that. A lot of people want to be activists, want to be in this kind of programme, but when you say we are also going to have people from the LGBTQ+ community, or we are also going to have people from this community, a lot of people say: "I don't want to work with those people."
This is also dangerous work, however at the moment I don't think we've ever been attacked or suffered any repression, thankfully. The murder of enviromental activist Berta Caceres definetly marked a "before" and "after" for me of what it is to be an environmental activist. It's hard to see people being oppressed or killed just because they are trying to help their communities or because they want to make the world a better place.
I always try to remind myself that not everyone may share my point of view, but that it is always important to be civil and respectful to other people's opinion. I think that we, as a society, are [so] invested in ways to make ourselves richer, cooler, always trying so hard to stand out, that we forget that we depend heavily on our communities. It is also too early to say, but time will tell how climate and gender issues are going to be handled by the new Honduran government. Personally, I would like to see a greater compromise with climate action than in past years, and for women to be a part of this in every step of the way — not as tokens, but as decision makers.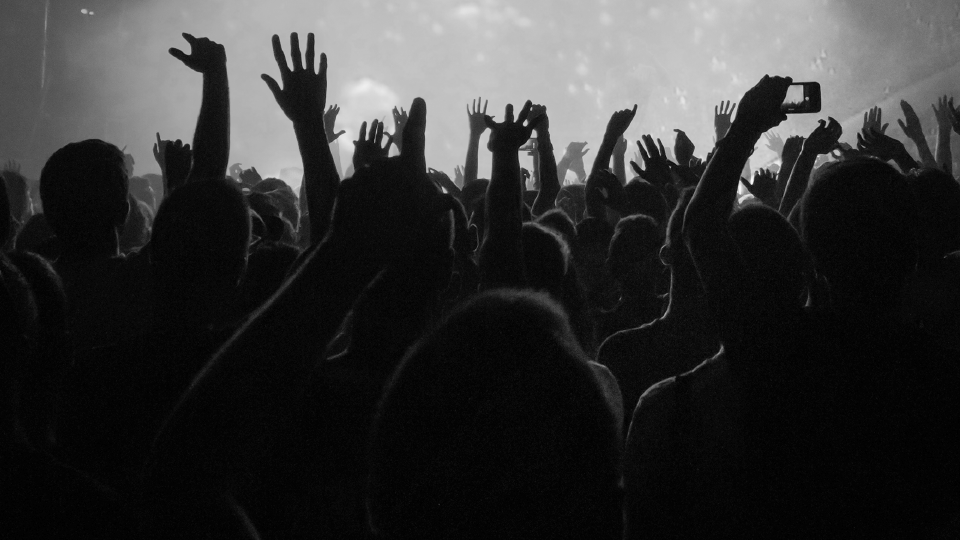 Melissa Cáceres Rodas and her teammates from Sustenta Honduras have a day-end meeting to discuss the group's plan for the second half of the year.
Image: Tomas Ayuso for Global Citizen
Finally, sometimes we feel alone or we feel we don't have the power to do things or to make change, but we have to understand that we are not alone. I think that's one of the most important things. If you want to take action, if you want to be a part of an organisation, or if you feel that you don't have the power enough to make change, there are people in the world who have the same ideas, who have the same plans, or who have the same beliefs as you do. You just have to find them.
As told to Gugulethu Mhlungu.
---
The 2022 In My Own Words series was made possible thanks to funding from the Ford Foundation.