Frustrated with fully undressing in the work bathroom to change out of period underwear, it only made sense for Isabel Aagaard, the 29-year-old founder of Copenhagen-based sustainable product brand LastObject, to design the next game-changing reusable pad.
Aagaard, who isn't religious about using only menstrual cups or only pads to manage her period, set out years ago to create an alternative to the varieties of period underwear already on the market.
Funded by the company's sixth Kickstarter campaign, LastObject finally launched its first menstrual pad on Monday. The reusable LastPad — made with three layers of eco-friendly, protective, and comfortable materials like bamboo and cotton — retails for $29, comes in three sizes, and lasts 240 uses. 
"Nobody had done an innovative menstrual pad. Everything that I could find was very cloth, very homemade, or very colorful and flowery," Aagaard told Global Citizen. 
Reusable pads cost more upfront but are more economical than disposables because they usually last three to five years and replace hundreds of pads and tampons. More sustainable, reusable pads aren't always the best choice for everyone, especially people living in poverty, however. They're often more expensive and require access to adequate water, sanitation, and hygiene, and can cause infections if not washed adequately. But they can also be repurposed as cleaning rags or other items and biodegrade faster than plastics. 
The recent tampon shortage in the US has highlighted the benefits of switching to reusable menstrual products such as pads, when the option is feasible.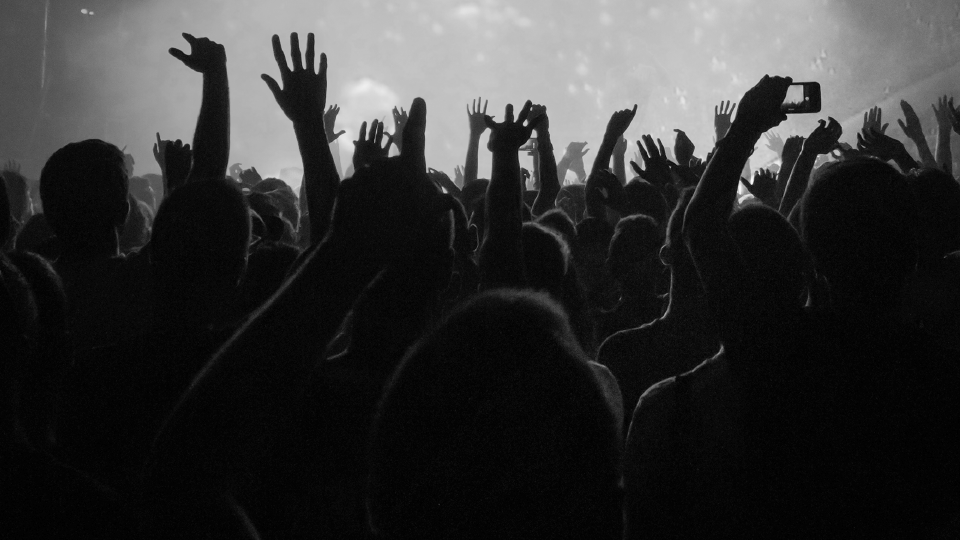 LastObject took its time trying to develop a reusable pad that was even better than the single-use version. The brand's thoughtful process led the company to create the first reusable pad that emulates single-use pads' ability to stick to underwear by using silicone instead of glue. 
As with most of LastObject's products — including reusable cotton swabs, cotton rounds, and tissues — introducing the reusable pad can come with a learning curve and users have to overcome the mental barrier of washing it, Aagaard explained. Concerns like whether or not blood will stain other clothes in the washing machine also arise.
"I wear my underwear 24 hours a day. Why wouldn't I be able to wear pads 24 hours?" Aagaard said. "Now, these [are] things that you have to kind of get your head around because there is so much taboo."
While working as a designer in the medical industry, Aagaard founded LastObject in 2018 with a few colleagues following a casual lunch conversation about life ambitions. They all agreed they wanted to work on a project with a purpose, and they were drawn to the simple math behind eliminating waste.
The company introduced the first reusable swab to the world a year later. 
LastObject reports that 550 billion cotton swabs are sold every year, costing the environment an estimated 220 million kilos of CO2. What's more, cotton swabs account for 1% to 5% of ocean plastic pollution. The average cotton swab user goes through 465 swabs a year, while LastObject only requires one.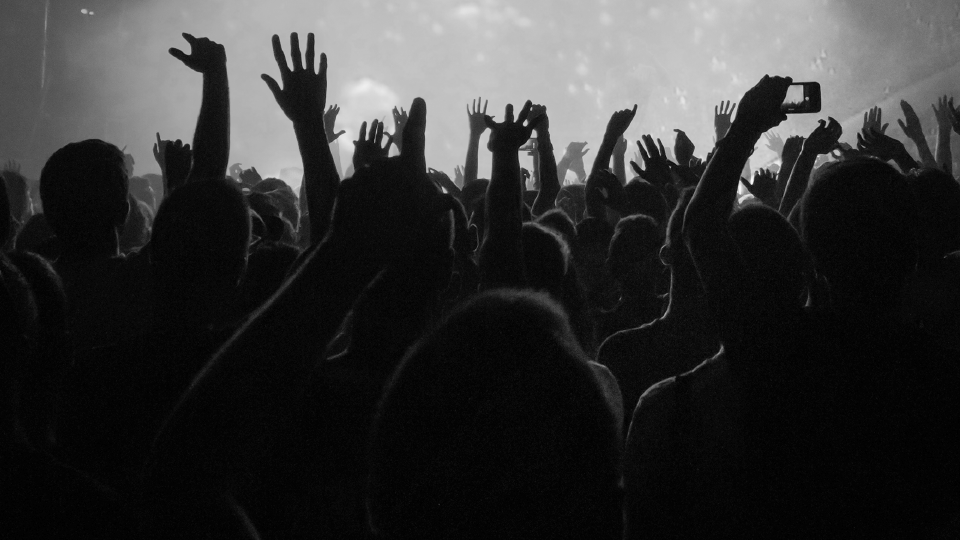 "If you can just create something that will replace thousands of something else, you'll make a huge impact," Aagaard said. 
LastObject estimates its community has already eliminated more than 3 billion single-use products.
Single-use items are a relatively new concept that only became the norm in the last 150 years, Aagaard explained. She was eager to take on the challenge of jumping into an area she didn't fully understand, learning more about the psychology behind people's habits, and creating products that inspired real behavior change. 
When the LastSwab first launched, it was highly polarizing, but the negative feedback didn't stop the company from pushing forward with new designs that included reusable tissues and cotton rounds.
"In the beginning, I think half of the comments on Facebook were like, 'Jesus Christ, this is so disgusting.' And then half were like, 'Oh my god, this is amazing,'" Aagaard said.
"We started with your [ear] wax and then went to boogers and ... now we just passed menstrual blood, so people are getting more used to it. People are also shifting and understanding that we actually need to make a difference and maybe it's not disgusting."
Aagaard remembers the idea of reusable swabs sounding "crazy" four years ago, but the public seems to be slowly moving toward more environmental awareness and acceptance of such products. For example, she didn't notice as many hate comments following LastPad's release. 
A poll conducted in February found that 75% of people worldwide want single-use plastics to be banned, up from 71% in 2019.  
As the market for alternatives to single-use plastic becomes more oversaturated, figuring out which products are legitimately more sustainable can present a new, overwhelming challenge for consumers. To address that problem, all of LastObjects' items are vetted with a Life Cycle Assessment report that examines a product's production, materials, and longevity. The process can only be completed with a finished design, takes about a year, and can be costly, but it's non-negotiable for LastObject.
"It's something that, for us, was really important because there's so much greenwashing," Aagaard said. "I'm shocked how people can angle it."
A plastic known as PLA, for instance, can be labeled biodegradable but it isn't always compostable, she explained. Meanwhile, some people might think they need to eliminate all plastic, but materials like silicone are sustainable as long as they're discarded properly. 
"I'm not afraid of plastic. I think there are a lot of really amazing plastic types," Aagaard said. 
When Aagaard is shopping, she first looks out for what materials are used. She knows in Denmark, metal is usually a safe choice since it's a valuable resource and will get recycled even if it's disposed of incorrectly. 
A rule of thumb Aagaard recommends to others looking to phase out single-use items is to ask themselves how long a product will last. Adopting more sustainable behavior can start small and doesn't have to happen overnight.
She remembers when she found herself grabbing a to-go coffee two or three times a week and finding a better solution called for a lot of trial and error. Between the calculations of how often she bought coffee, looking for a mug with a sealable lid that she could throw in her bag, installing a cup holder on her bike, and cleaning, it took months to nail down a solution. Buying two reusable coffee cups ended up being the fix that worked for Aagaard's lifestyle. 
"It's really about analyzing your life. Look at what you do throughout a day, a week, a month, a year," she said.
LastObject acknowledges that people have different needs and not every product it sells makes sense for everyone. If people don't already use a lot of cotton swabs, then they don't need to purchase the LastSwab, Aagaard said.
The entrepreneur's hope is that people gravitate toward LastObject's products not only because they are the sustainable option, but because they are the best options out there. Creating simple, easily adopted products that can stand alone against competitors without sacrificing design is at the core of the brand. 
"Like the LastRound, it has to be beautiful, has to be easy to have on your bathroom table or in a door. And it should be hygienic," Aagaard said.
LastObject also sells a small laundry bag to wash its cotton rounds in to eliminate microplastics that get released into washing machines through polyester laundry bags. 
"We have to be able to sell ourselves apart from being sustainable because we can't just be like, here's a sustainable solution, but it's going to hurt and it's inconvenient for you," Aagaard said. 
Since the designer became a mother, she's encountered new opportunities to make less wasteful everyday decisions. She's never used a disposable wipe on her baby and opts for reusable cloth instead. 
Finding ways to make bathroom hygiene more sustainable is currently top of mind for Aagaard, and she's interested in potentially tackling toilet paper's negative environmental impact at LastObject. She envisions reusable toilet paper that can be washed instantly in the distant future. 
"The first toilet paper you had was like a sponge on a stick," she said. "I'm still on the 30 other single-use items that are a little bit lower-hanging fruits. It's not something I'm going to do this year or the next five. But, the goal is to set it as a vision."