---
Why Global Citizens Should Care
Malaria causes hundreds of thousands of deaths every year and significantly affects low-income countries. Young people taking action is essential in the fight against the disease and is important to achieve the UN's Global Goal 3, which calls for good health and well-being for all. Join us and take action on this issue here.
---
As many aspects of human life have been disrupted by the COVID-19 pandemic, global health programs have also been affected and progress made on preventable diseases like malaria is at risk of being lost. 
Only female mosquitoes carry the malaria parasite and when such a mosquito bites someone, they can become infected with the disease and experience a range of flu-like symptoms and fever.
In April 2020, the World Health Organization (WHO) estimated that deaths from malaria in sub-Saharan Africa could double to 770,000 per year — twice the number of deaths reported in the region in 2018. 
While Africa accounts for more than 90% of all malaria cases worldwide, countries in Asia and Latin America are also struggling to keep up malaria treatments and programs.
With high child mortality rates — in 2019, 67% of malaria deaths were children under 5 years old — it is evident that the world must come together to end malaria, one of the world's oldest and deadliest diseases. 
"Draw the Line Against Malaria", a campaign launched in February by a coalition of agencies including the African Leaders Malaria Alliance (ALMA), the African Union Commission, and Speak Up Africa, aims to use the worlds of art, fashion, music, sport, and more to inspire young people to call on their leaders and push for political action to end malaria within a generation.
The campaign calls on young people around the world to join the Zero Malaria Starts With Me movement, which started in Senegal in 2014, to demand and take action to end the disease by "drawing a line" at zeromalaria.org.
Global Citizen spoke with Láolú Senbanjo, Nigerian visual artist and activist, and artistic director for the campaign, about why it's important to secure a malaria free future for the next generation, and the role of Nigerian artists in drawing attention to important issues. 
Global Citizen: Tell us a bit about yourself?
Láolú Senbanjo: I was born and raised in Nigeria and I am a visual artist, human rights activist, and lawyer, and musician as well. 
I have a saying: "Everything is my canvas", because a lot of my art is heavily influenced by my culture — yoruba culture patterns, symbols, and tradition. 
So I basically use these patterns to interpret whatever message I am trying to pass across because I believe art is a tool to start conversations and shed light on important issues. 
As a lawyer and visual artist, this particular campaign is special to me because it's using the power of art to express an opportunity to end malaria. It's bringing together all the things I love into my activism. I'm excited!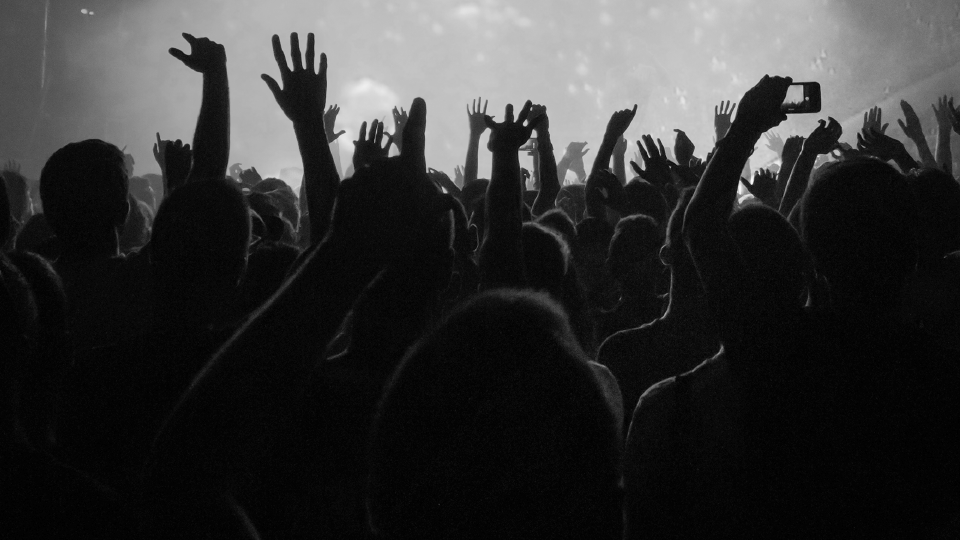 What is the 'Draw the Line Against Malaria' campaign and why is it important?
This campaign is something that hasn't been done before in terms of using this type of art to spur action... I have been able to create a visual language for the campaign called "The Muundo", inspired by the sacred art of the Ori. 
For those who don't know, Ori in Yoruba means your essence or divine connection. So we take a lot of these things which you can find in cloth patterns and carvings across yoruba land to create a unique kind of messaging. 
So you can go on the Zeromalaria.org website to "draw" your line against malaria and this will be represented, via "The Muundo", as art in a mural that will be presented to world leaders at the malaria summit [in Kigalia, Rwanda] on June 24. 
In Nigeria, we lose about 100,000 people to malaria every year and I remember growing up, just how commonplace it was. Coming to understand that we can actually have a generation that never has to deal with malaria is such a powerful message. 
Do you have a personal connection to malaria? If yes, do you mind sharing?
Ah, yes. I remember one time I was in law school and I had malaria. It was pretty bad, I couldn't go to class and I was starting to fall behind. 
And if you know anything about law school, you know attendance is important — if you miss class you have to explain why. If you are sick then you have to show proof. 
But here I was with malaria: I was weak, I was hot, I had fevers, and sometimes the symptoms are so bad you can't even get out of bed. I was out for a week. 
I don't wish it on anyone, to be honest, but learning that people still die from it and my cousins and I were only lucky to have survived it, really stuck to me. So to be part of this and know that in our own lifetime we can actually end malaria for the next generation is important. That will be an incredible achievement for humanity. 
What is "the Muundo" and what is the inspiration behind it?
"The Muundo" is a way of inviting young people everywhere to take action against malaria. That's why we created something fun, exciting, and very Nigerian so you know that it is from us. 
That's something I love about this campaign: nothing here is whitewashed because we've lived it and we are telling the stories ourselves — those are the things that inspired this language. It's a visual language that everyone can be a part of and I'm excited for people round the world to experience it. 
Why do you think it is important to get Africa's young people involved in the conversation to end malaria?
Imagine having malaria symptoms as a young child when your immune system isn't very strong just yet — its killing a lot of children and young people, every day. 
We can wish for aid all we want but we are the ones being killed by this disease so it's important that young people are involved in conversations about their future. It's left to us to draw the line.
This is why we are using things that resonate with young people: music, sports, and art, to push the message. Bringing all the other ambassadors together to shed light and make people see that this is a problem, and this is what we are going to do about it. 
I'm happy to have a malaria-free generation. What about you? 
How is ending malaria important to ending extreme poverty in Africa?
Malaria is not cheap. It's not. It takes away from your earning capabilities because when you have malaria, you can't work. 
I can imagine not being able to paint because I am down with malaria. All those hours I am unable to paint is time lost that I can never get back. 
In many parts of the world, like where I am from, many people cannot afford to lose man-hours. People cannot afford not to go to work or go to school. 
When I am healthy, I can work and earn. When I am sick with malaria, I can't work and I can't earn, which makes me more susceptible to poverty. So yes, ending malaria is absolutely important to ending poverty. 
In what ways can anyone around the world take action towards ending malaria in their everyday lives?
First, go to zeromalaria.org, draw a line against malaria, watch the videos, and support the cause because this is important. 
It's about humanity and lending a hand to someone else in any way you can. Think about your privilege, think about other people who might not have access to the things that you have. 
It's all about doing something, anything, to change the trajectory of an entire generation. So just start from zeromalaria.org — that's my advice to everyone. 
Why do you think it's important to include the worlds of art, music, and so on in activism?
That is a great question. I think it's more about being able to use channels that people pay attention to, to get a message across. 
Every sports person, famous person, celebrity, or whatever — myself included — has an opportunity to do something that will outlive all of us. 
We have been blessed with an opportunity to exist in this space where lots of people love what we do and we ought to take advantage of that to share these important messages with people as well. 
That's what activism is all about — passing the message, helping people, doing what you can, and giving back. It's humanity and people in positions like mine should not take it lightly.