Citizenship
Kofi Annan's three ways to be a responsible consumer
Three ways to make you a responsible consumer .
The shirt on your back, the shoes on your feet, the phone that you MUST have with you at all times, and the medicine you buy when you're sick. Where do these products come from? Don't know? Kofi Annan, former Secretary General of the United Nations says FIND OUT! He lists three things that our generation must do to keep businesses accountable and the Global Goals a reality. 
Go out and do three things:
1.) VOTE, this one seems obvious, but young people have largely abandoned this opportunity, leaving it all up to the older generations. (Come on y'all! REGISTER TO VOTE!)
Research the issues you care about, and find the candidate who supports those issues.
2) Go, make yourself heard about the issues you care about. Campaigns for effective solutions are NOT common knowledge, but sharing these campaigns with others helps.  Basically,  be an activist. You don't want extremists calling the shots. Now, how can we do this?  Think:  digital media, social networking...sounds like a place you might have heard of.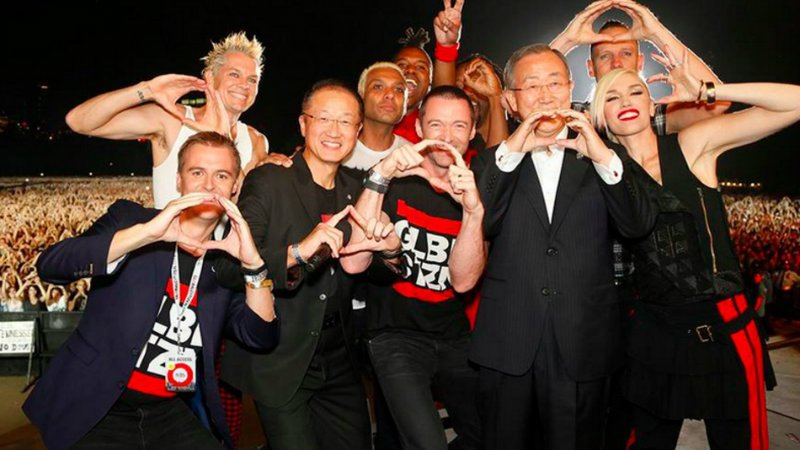 Image: Global Citizen
IT'S LIKE KOFI IS TALKING ABOUT GLOBAL CITIZEN. Kofi your tickets for the 2016 Festival are in the mail 
3) Be picky in your consumption and do your homework. Major companies need to be held accountable for their business practices, and you can keep them in line.  You would be surprised by the products you buy and the organizations you support that have been traced to child labor, environmental decay and the deterioration of a country's economy.  You have the power to change the way corporations do business. 
Kofi's final words to us all, go BE "a collective power for good in 2016" 
_____________________________________________________________________________________________
Be a global citizen and take action. You can be a responsible consumer by committing to Goal 12, and be a catalyst in ensuring sustainable consumption and production.