In Nigeria, 1 in 4 girls experience sexual violence before the age of 18 — with more than 70% of these girls reporting more than one incident of violence. 
For Kemi DaSilva-Ibru, an obstetrician and gynaecologist for over 15 years, the reality of this statistic and what it means for girls really hit home once she moved back to Nigeria from the US to start work as a specialist health care provider. 
Through her work across local communities, she met numerous girls and young women who'd experienced sexual violence, yet had nowhere to turn to seek the care and services they needed. 
It was this that led her to found Women At Risk International Foundation (WARIF), one of the country's leading anti-sexual violence nonprofits, which raises awareness about gender-based violence (GBV) and supports survivors with intervention and treatment. 
The foundation achieves this through its unique "WARIF Approach", which includes the three pillars of health, education, and community service. 
Since founding WARIF — of which she's also the Executive Director — in 2016, DaSilva-Ibru has been advocating against gender-based violence, rape, and trafficking of girls and women in Nigeria.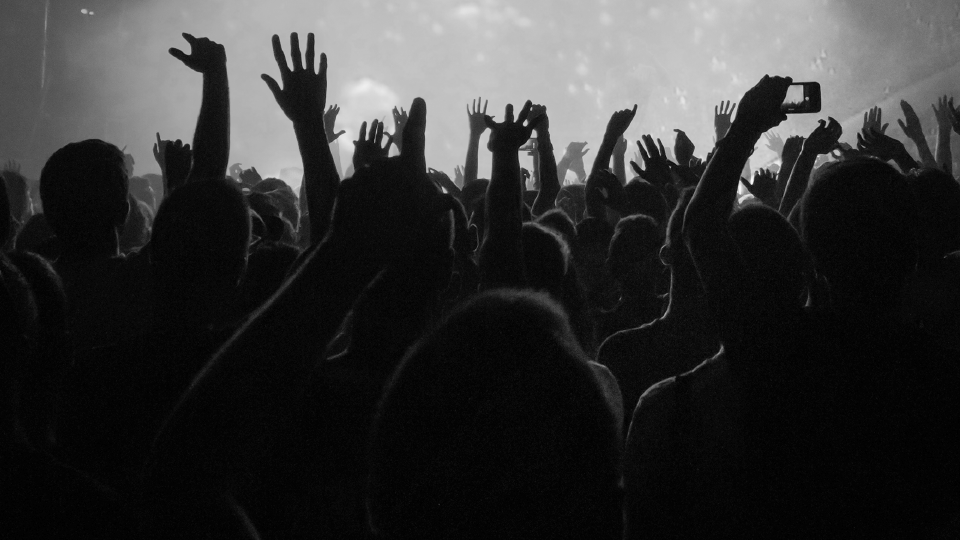 Global Citizen spoke with DaSilva-Ibru to learn more about her work, how she's using advocacy as a tool in the mission to combat gender-based violence in Nigeria, and how Global Citizens everywhere can support the work of gender equality activists and advocates around the world, and bring about change in their own communities. 
What was your journey into advocacy?
My journey into advocacy started when I moved back to Nigeria and started working in the community as a specialist health care provider. 
I was exposed to many young girls and women who had been sexually abused with nowhere to go to seek the specialised care and services needed.  
As a gynaecologist and obstetrician, I offered my services pro bono in my medical capacity but very quickly realised that this was a huge multifaceted problem that went beyond medical care and treatment. 
It was a problem that affected 1 in 4 girls before the age of 18 in a patriarchal country, steeped in social cultural practices that condone violence against women and girls. It required more structured and layered support and assistance. 
This led to my social activism in establishing the Women At Risk International Foundation (WARIF), a nonprofit organisation in Nigeria, which tackles the issue of rape and sexual violence through the provision of free post-incident health care and counselling at the WARIF Rape Crisis Centre, and the implementation of impactful and sustainable initiatives in education and community service. 
From your perspective, what actually is advocacy and what does it involve?
Advocacy to me is a "call to action" to address necessary change. It is intentional and unrelenting, involving the constant show of support, and defending disenfranchised groups in need.  
To advocate we must utilise our time, energy, and resources towards effecting a positive change. In tackling gender-based violence and the empowerment of girls and women, advocacy is a powerful tool to create awareness, educate, and transform the lives of girls and women all over the world 
Is advocacy the same as activism or different, and how do they complement each other? 
I see activism as the act of achieving change through direct application of a "plan of action".  Working with others with deliberate, active, and tangible road maps that can be successfully executed to bring about social change.  
Advocacy and activism complement one another; while the advocate calls to action for change, the activist applies the plan of action to achieve this change.
How does advocacy complement the work of organisations working on the ground providing direct relief, assistance, and more?
Advocacy plays a huge role in ensuring that the work of organisations that provide direct assistance is amplified. It raises awareness of social issues and the solutions available and provided by organisations in tackling these problems. 
It also ensures that those who need this assistance are aware of their options and opportunities. It provides a platform for collaboration and partnerships on these issues and brings about social change.
How do you think all Global Citizens can use advocacy in their own lives?
Global Citizens can use advocacy to raise awareness in their communities. 
On the issue of gender-based violence, for example, they can do this by supporting survivors and believing them; and by breaking the culture of silence and encouraging women and girls to speak out against their abuse. 
Citizens can also hold their governments accountable for the proper domestication and implementation of relevant legislature to bring about change, and can be active bystanders speaking out against injustice. 
It is our collective responsibility to ensure that all women and girls live in a society free from rape and sexual violence.
Have you got any top tips for Global Citizens out there who want to become advocates for the issues they care about but don't know where to start?
Start where you are — in your homes, schools, and communities. Advocacy does not have to be on a large scale to be effective. You can be an advocate by speaking out and by raising awareness in your immediate sphere of influence, no matter how small.  
It can be with social media or by organising small events. A large part of advocacy is also working in collaboration and in partnership with other individuals and organisations — from policy-making to service provision — and to cohesively come together. Remember, every ocean starts with one drop of water.