Justin Trudeau surprised a group of high school students who were snapping photos just before their prom in Vancouver, Canada, when he jogged past on Friday evening. 
The high schoolers almost didn't realize the Canadian prime minister was casually passing by. 
"We were just taking photos and hanging around talking, and then Trudeau, he just comes running," student Constantine Maragos told CBC News. 
Prom season in #Vancouverpic.twitter.com/pgLUqdkgjd

— Adam Scotti 🇨🇦📷 (@AdamScotti) May 20, 2017
However, when they noticed the jogger was Trudeau, they began to shout for his attention and ask for a photo Maragos told CBC News. Trudeau agreed, making their prom photoshoot even more memorable with the happiest group shot ever. 
This is not the first time Trudeau found himself amid a perfect photobomb opportunity. 
In August 2016, Trudeau appeared in a beach wedding photoshoot post surf-session as the bride walked down the aisle in Torfino. 
But Trudeau is by no means the only world leader to pull off an unforgettable photobomb. 
Here are seven times world leaders — who we usually see tackling the world's toughest problems — let loose a little, and graced us with their spontaneous side, giving the world these historic photobombs.
---
1. President of Comoros Photobombs Historic Israel-Palestine Meeting at COP21
Just as the small sovereign islands of Comoros are nestled between Madagascar and Mozambique, Ikililou Dhoinine, the president of Comoros found himself caught in the middle of a historic moment at the 2015 climate change conference in Paris. 
At COP21, Dhoinine accidentally photobombed the first handshake and meeting between Israeli prime minister Benjamin Netanyahu and president of Palestine Mahmoud Abbas. It was reportedly the first meeting between the leaders of these two contentious regions in five years. 
2. Bill Clinton Tries to Cheer Up Little Girl Who Just Wants to Be Reading
President #BillClinton photobombs a sad little girl in his greatest campaign moment yet http://t.co/1pzMSNmcFgpic.twitter.com/VeXTUBMMYV

— Pixable (@pixable) November 3, 2014
Former US President Bill Clinton tried to cheer up a sad girl whom the Washington Post suggests just wanted to read while at a political rally in Arkansas in 2014. We're not sure if he cheered up the anonymous girl, but he certainly made the internet happy with this candid photobomb.
And like Trudeau, this was not Clinton's first photobomb either. He snuck in behind Kelly Clarkson during Barack Obama's inauguration in 2013. 
3. Angela Merkel Photobombs Barack Obama in Meeting to Reduce Nuclear Weapons
Angela Merkel and Barack Obama met in Berlin in June 2013, where Obama gave a speech calling for a worldwide reduction of nuclear arms. Merkel added her own touch to the moment with this photobomb during a meeting ahead of Obama's speech. 
4. Justin Trudeau Photobombed by New Zealand MP
This bloke wanted a selfie in Montreal- happy to oblige. Great to sit down w @JustinTrudeau today at #GlobalProgresspic.twitter.com/E3kEaB6xfI

— Bill Shorten (@billshortenmp) September 15, 2016
Usually, Justin Trudeau is the master behind the photobomb. However, Andrew Little, leader of the New Zealand Labour Party, flipped the script on the Canadian PM when he photobombed Trudeau and Bill Shorten, Australia's Leader of the Opposition in Sept. 2016 at the Global Progress summit in Montreal. 
The summit was a place for leaders from North America, Europe, Australia, New Zealand, and New Guinea to talk over policy on "challenges of coming decades." 
5. Pope Francis Photobombed by Adorable Dog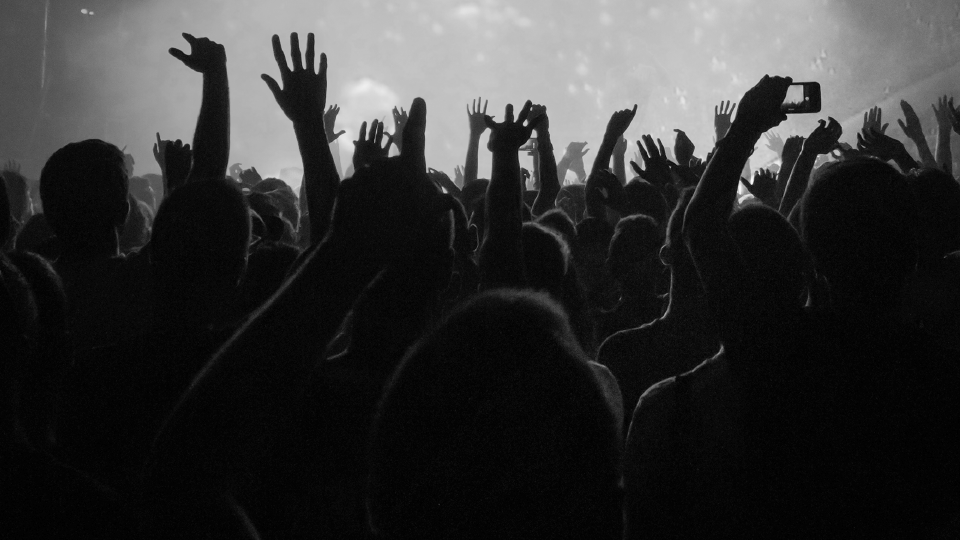 Image: AP Photo/Andrew Medichini
The Pope Francis technically isn't the one photobombing in this case, but we couldn't help add this to our list. In October 2016, the Pope attended an event with a group of dog trainers during an appearance in St. Peter's Square in Vatican City, Italy. And this happy little dog was not shy about stealing the spotlight. 
6. Senator John McCain Photobombs Reporter
That time Senator John McCain photo bombed CNN's Manu Raju. https://t.co/CdcKKEoqj2

— Jeff Kepnes (@KepnesNBC) February 4, 2017
US Senator John McCain (R-AZ) playfully photobombed CNN reporter Manu Raju while roaming the halls of Congress earlier this year. 
7. Former US President George W. Bush's Baseball Game Photobomb
Watch George W. Bush photobomb a reporter on live TV https://t.co/OBd3usIStKpic.twitter.com/Ai2OI2eFUD

— Kathie Lee and Hoda (@klgandhoda) May 18, 2017
Former US President, George W. Bush was enjoying a Texas Rangers baseball game when he was caught behind Fox News reporter Emily Jones McCoy. Bush decided to say a quick, "Hey!" to viewers before settling back down to watch the game. 
Busy world leaders take on the challenges of governing, weighing in on key decisions like sustainable development, health, peace, the environment. These photos are a nice reminder that they, too, are people who appreciate a good photobomb as much as anyone.