---
Why Global Citizens Should Care
The UN's Global Goals call for action on protecting the environment, including goals for creating sustainable cities and communities, and driving responsible production and consumption. And, as the A Re Sebetseng campaign shows, we can all be a part of the green movement. Join us by taking action here to support the Global Goals. 
---
The clean-up campaign A Re Sebetseng — meaning "let's work" — just united young people across Johannesburg to help protect the city's environment. 
On Saturday, the city's mayor Herman Mashaba called on "the 7 billion people of the world to really be responsible for their neighbours and neighbourhoods." 
"It's very important, not just for the City of Johannesburg," he told the assembled crowd, at the clean-up hosted by the City of Johannesburg in partnership with Global Citizen. "It's important for you and your children, and their children."
Take Action: Urge South African Businesses to Prioritise Safe Toilets in Schools
"This environment is about your future, so thanks so much all of you for being here, cleaning, and making the environment what you expect it to be." 
He said he was particularly grateful that young people came out in their numbers to support the clean-up efforts. 
Thanks to all those who joined us today to clean up the @CityofJoburgZA. What an amazing turn out 🙌🏽 And congrats to all @GCMandela100 ticket winners, you've earned it! #AReSebetseng#GlobalCitizen#BeTheGeneration#GlobalCitizenFestivalSA#Mandela100pic.twitter.com/r5Jnw7xqES

— Global Citizen Impact (@GlblCtznImpact) October 27, 2018
"If we can get young people to appreciate their surroundings, they will be able to take good care of the environment," he added.
And the clean-up attracted residents of Johannesburg in their hundreds, the majority of whom were children and young people. 
Ongezwa Ngunywa, 14, from Diepkloof Zone 4 said he didn't care for the environment before the campaign was introduced in his community last August.
"We used to litter plastics and bottles after consuming whatever we were eating while playing with my friends in this park," he told Global Citizen at the event. "It didn't dawn on me that we were polluting the air as well as the ground we should be caring for."
Ngunywa said now he teaches his friends and relatives about how to recycle waste.
"My big brother joins me and my friends every Saturday when we go about cleaning the streams, rivers, and the parks of Diepkloof," he said. "It shows the love we have for our city."
Meanwhile Sibonelo Dlangamandla, 10, said the clean-ups have inspired her to want to become an environmentalist.
#AReSebetseng The Community came all out to clean their neighborhoods in Eldorado Park. Thank you @CityofJoburgZA@GlblCtzn@MotsepeFoundtnpic.twitter.com/sdfKTSo9W8

— Herman Mashaba (@HermanMashaba) October 27, 2018
"I have taken a keen interest in caring for the environment and nature," she said. "I want to study environmental sciences when I grow up so I can teach children about the importance of caring for their environment."
Tiro Mogale, a 21-year-old volunteer, said people need to understand that such projects create employment for unemployed youth.
"I am earning some money just by looking after the environment," he said. "Young people can get employed or start their own clean-up projects and have government support them, in that way some form of employment would be created."
Also joining residents of Soweto, Eldorado Park, and Florida Lake were representatives from Plastics SA, Coca-Cola Beverages, the Department of Environmental Affairs, local councillors, and activists.
The City said the partnership is integral for its efforts to encourage residents to volunteer their time in keeping Johannesburg green by keeping their communities clean.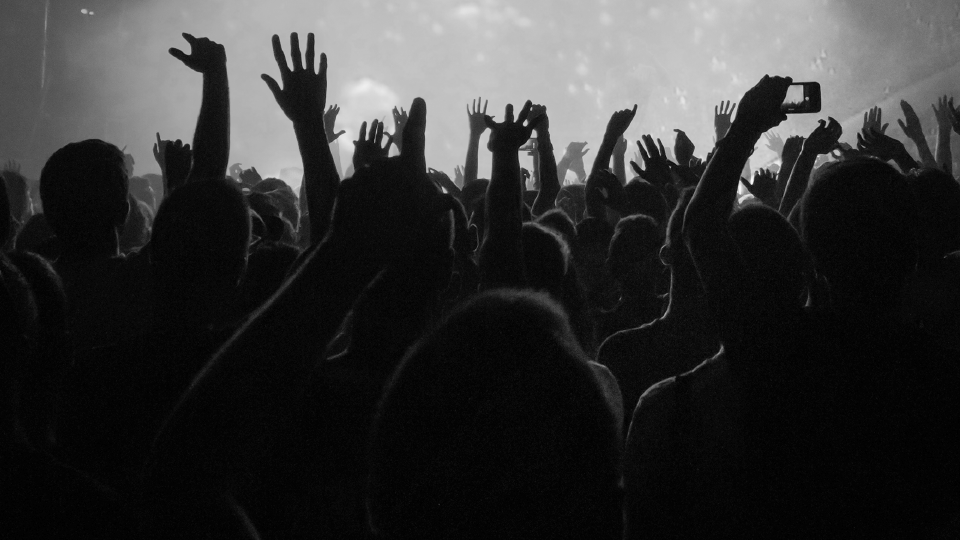 Image: Coca-Cola Beverages South Africa/Thato Kuele
"Alongside Global Citizen goals advocating for environmental health awareness, the partnership is aligned with Mayor Mashaba's commitment to improving the living conditions of residents of this city," it said in a statement. 
Coca-Cola Beverages South Africa (CCBSA) spokesperson Pertunia Dhlamini said the company took part in the campaign as it believes in caring for communities.
"As a bottling company and a responsible corporate citizen, we are committed to caring for communities and environments," Dhlamini said. "Therefore, it is important for us to deliver quality beverages to our consumers in the most sustainable way."
She said one of the innovative ways in which CCBSA seeks to achieve this objective is through its Schools Recycling Programme (SRP), which has been running for the past seven years in areas where they do business. 
"It is the largest schools recycling programme in South Africa to date," said Dhlamini.
Since SRP's launch in 2011, the number of schools involved has increased from 40 in 2011 to 866 schools — with 700,000 learners reached to date. 
#AReSebetsenghttps://t.co/c1Jnk2128A

— Herman Mashaba (@HermanMashaba) October 27, 2018
"The success of the programme is mainly highlighted by the yearly increases in volumes," she said. "In 2017 over 500 schools participated, collectively recovering 1,168 tons of recyclable material."
But Johannesburg doesn't plan to curb its environmental efforts anytime soon.
"We plan to make this project bigger," said Mashaba. "We want ... [to] inspire Joburgers to care for their environment every day, even after the Global Citizen Festival: Mandela 100." 
Global Citizen Festival: Mandela 100, presented and hosted by the Motsepe Foundation, is coming to Johannesburg's FNB Stadium on 2 December. 
And 10 residents who took part in the clean-up were also awarded a set of double tickets for the festival. You can find out more about Global Citizen Festival: Mandela 100 here. 
---
The Global Citizen Festival: Mandela 100 is presented and hosted by The Motsepe Foundation, with major partners House of Mandela, Johnson & Johnson, Cisco, Nedbank, Vodacom, Coca Cola Africa, Big Concerts, BMGF Goalkeepers, Eldridge Industries, and associate partners HP and Microsoft.