---
Why Global Citizens Should Care
The annual address to Congress is a chance for the president to relay his priorities and rally support. Many of the policies highlighted by Biden support the United Nations' Global Goals. You can join us in taking action on the Global Goals here. 
---
President Joe Biden laid out a vision of the United States that overcomes the COVID-19 pandemic, confronts the climate crisis, and reduces inequality in his first address to a joint session of Congress on Wednesday.
The president looked back on his first 100 days in the White House alongside Vice President Kamala Harris, reflecting on their nationwide COVID-19 vaccine campaign and efforts to bolster the middle class. He discussed a wide range of policies throughout the speech, including plans to kickstart the economy, overhaul immigration, and improve human health. He described efforts to wind down the war in Afghanistan, curb gun violence, and expand voting rights, while urging Congress to pass legislation such as the Equality Act, the Paycheck Fairness Act, and more.
Despite the heavy topics at hand, Biden struck a persistently upbeat tone throughout the address. He urged American citizens to come together and lift up one another.
"I have never been more confident or more optimistic about America," he said. "We have stared into an abyss of insurrection and autocracy — of pandemic and pain — and 'We the People' did not flinch.
"At the very moment our adversaries were certain we would pull apart and fail, we came together. United," he added. "With light and hope, we summoned new strength and new resolve."
Here are 13 important quotes from Biden's first speech before a joint session of Congress that Global Citizens should know. 
---
COVID-19 Pandemic 
1. "There's no wall high enough to keep any virus away."
2. "As our own vaccine supply grows to meet our needs — and we are meeting them — we will become an arsenal of vaccines for other countries, just as America was the arsenal of democracy in World War II."
Climate Crisis
3. "For me, when I think about climate change, I think jobs."
4. "The climate crisis is not our fight alone, either. It's a global fight."
5. "The consensus is if we act, we can save the planet — and we can create millions of jobs and economic growth and opportunity to raise the standard of living for everyone in the world."
Racial Justice
6. "We have all seen the knee of injustice on the neck of Black America. Now is our opportunity to make real progress."
7. "We have a giant opportunity to bend to the arc of the moral universe toward justice. Real justice. And with the plans I outlined tonight, we have a real chance to root out systemic racism that plagues American life in many other ways. A chance to deliver real equity. Good jobs and good schools. Affordable housing. Clean air and clean water."
LGBTQ+ Equality
8. "To all the transgender Americans watching at home — especially the young people who are so brave — I want you to know that your president has your back."
Gender Equality
9. "We need to ensure greater equity and opportunity for women. Let's get the Paycheck Fairness Act to my desk for equal pay. It's long past time."
Economic Inequality 
10. "My fellow Americans, trickle-down economics has never worked. It's time to grow the economy from the bottom up and middle out."
11. "Wall Street didn't build this country. The middle class built this country. And unions build the middle class. And that's why I'm calling on Congress to pass the Protecting the Right to Organize Act — the PRO Act — and send it to my desk to support the right to unionize."
Voting Rights
12. "If we are to truly restore the soul of America, we need to protect the sacred right to vote. More people voted in the last presidential election than ever before in our history — in the middle of one of the worst pandemics ever. That should be celebrated. Instead, it's being attacked."
Water and Sanitation
13. "Today, up to 10 million homes and more than 400,000 schools and child care centers have pipes with lead in them, including for drinking water. A clear and present danger to our children's health. The American Jobs Plan creates jobs replacing 100% of the nation's lead pipes and service lines so every American, so every child can turn on the faucet and be certain to drink clean water."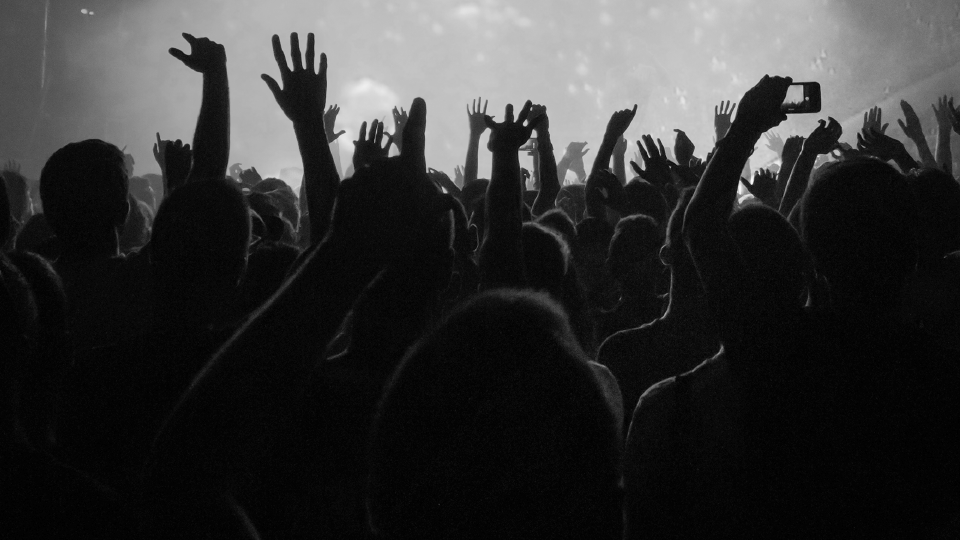 President Joe Biden addresses a joint session of Congress, April 28, 2021, in the House Chamber at the U.S. Capitol in Washington, as Vice President Kamala Harris, left, and House Speaker Nancy Pelosi of Calif., are pictured behind him.
President Joe Biden addresses a joint session of Congress, April 28, 2021, in the House Chamber at the U.S. Capitol in Washington, as Vice President Kamala Harris, left, and House Speaker Nancy Pelosi of Calif., are pictured behind him.
Image: Melina Mara/The Washington Post/Pool/AP