Girls & Women
This Is What the Woman Driving the UK's Fight for Gender Equality Has to Say on Girls' Education
Her job was specifically created to get equal rights for women. And she's on the mission.
The UK is stepping up its game in the fight against gender equality worldwide. 
As part of that fight, Britain became one of the first countries in the world to appoint a special envoy for gender equality — a role specifically designed to address the myriad inequalities that women around the world face in their day-to-day lives. 
Joanna Roper is that special envoy, and her mission is to lead a renewed drive to ensure girls around the world get a chance to go to school.
Read more: This Suffragist Leader Will Be the First Woman Honoured With a Statue in London's Parliament Square
"Girls' education is absolutely at the heart of what we're trying to do," Roper said, at P&G Movement Makers on Tuesday in New York.
"If you look at some of the inequalities that women and girls face in daily life, whether it's having a child from an early, forced marriage, whether it's lack of economic opportunity, whether it's trying to take part in political participation, whether it's having control over your life choices, education goes a long way to alleviate that," she said.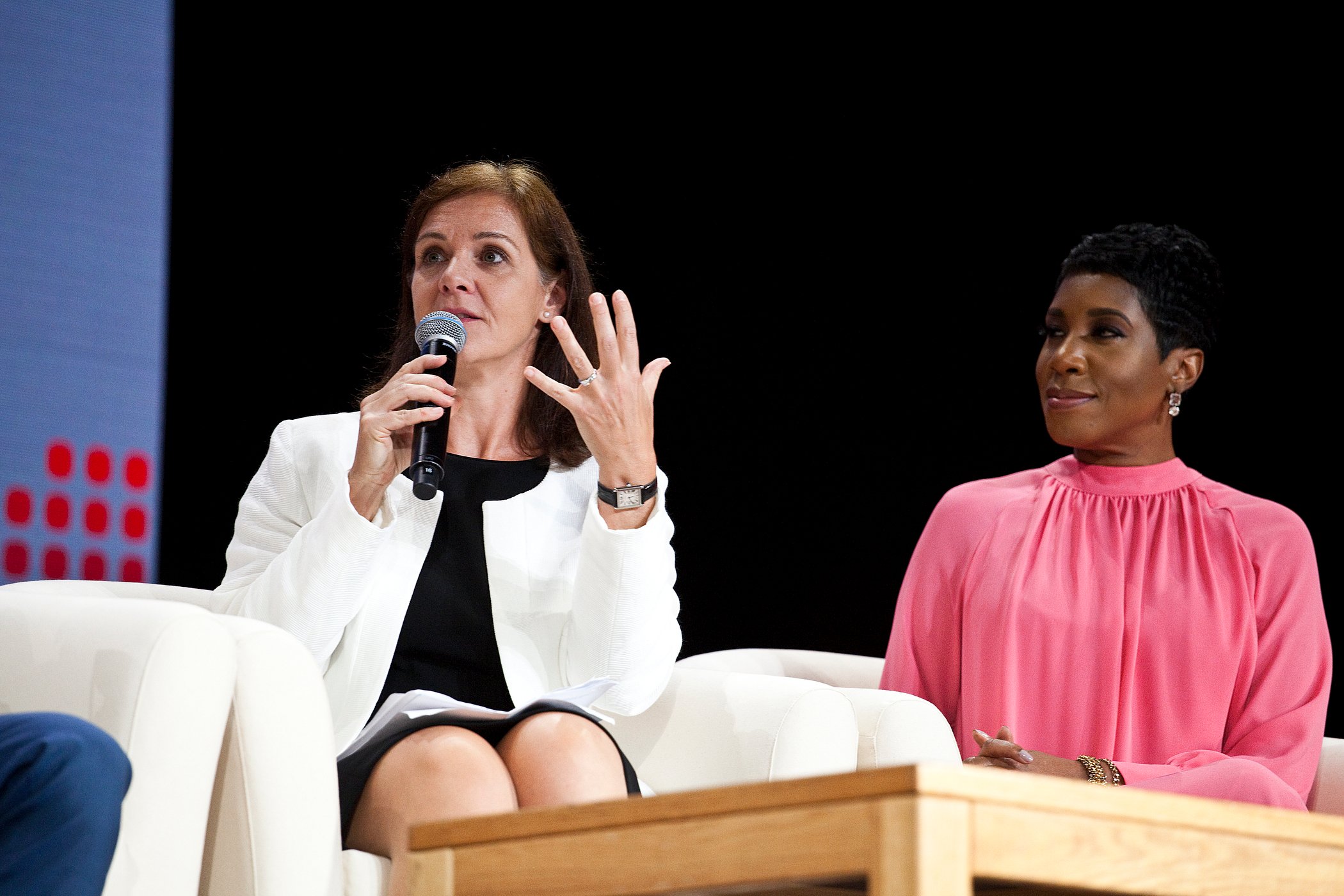 Joanna Roper, the UK special envoy for gender equality, speaks at P&G Movement Makers in New York
Image: Bryan Anselm for Global Citizen
But, as it takes a village to raise a child, it takes a whole world to ensure that every girl gets the opportunity to have an education and to have a chance for a fair shot in life. 
And everyone from grassroots organisations and civil societies to governments and the United Nations have to get involved if gender equality is going to happen, said Roper. 
Global Citizen campaigns to achieve gender equality for everyone, everywhere, through the Level the Law campaign. You can join us in our fight to end laws that discriminate against women by taking action here. 
"You have to get different and diverse sources of energy, commitment, and resource, to make this happen," said Roper. "It means we can extend our reach. It means, for example, the Global Partnership for Education has brought to together a multi-faceted source of political funding to ensure that we can really make a difference on the ground."
She added: "That's what it's all about. It's about making a difference and having an impact for those girls and boys around the world who still need access to good quality and safe education."
Roper appeared at a panel event — part of the Global Citizen Week festival — aiming to highlight the need for collaboration across multiple sectors, and the contributions that can be made at all levels of society to end gender inequality. 
Read more: Melinda Gates and Justin Trudeau Just Had a Conversation About Feminism and It Was Great
"There is a realisation that gender equality is absolutely fundamental to what we do," Roper continued. "Whether that's our development policy, whether that's our foreign policy, whether it's our huge development programmes that our department for international aid undertakes, having gender equality at the heart of what government can do and thereby showing that it's really important is really vital.
"That's why my role was created, that's why I try and advocate and support diplomatically the efforts of the British government," she said. 
Roper was appointed to the role in February, after previously holding a series of senior posts at the Foreign Office, and becoming one of the UK's most senior diplomats. 
But it isn't just about the formal aspect of an education. 
"There's a whole sequence of events that starts with education," continued Roper. "It's not just the formal education which I think is absolutely critical, but trying to encourage girls to have confidence and self-confidence, and the importance of having powerful role models as you learn, as you grow, as you develop, as you're educated, I think is absolutely key as well." 
Read more: These Indian Women Are Correcting Wikipedia's Gender Bias One Page at a Time
The UK is one of a handful of countries that has appointed a special envoy to renew efforts to achieve real gender equality, both at home and abroad. When Roper was appointed in February, the United States, Australia, the Seychelles, Norway, Sweden, and Finland also created similar roles.
The Global Citizen Week festival coincides with the meeting of the 72nd United Nations General Assembly in New York, where world leaders have convened to address the most important issues facing the world today.
"It's going to take 170 years to close the gender economic gap," added Roper. "Getting more girls into education will bring that goal closer. Thinking about how you can make a difference…by recognising a potential and helping every girl to reach that potential has got to be the starting place, and it's up to all of us to rise to that challenge."