---
Why Global Citizens Should Care
For the past 45 years, pop icon Janet Jackson has been a vocal advocate for social justice. The star has spoken out and sung about everything from LGBTQ rights to racial discrimination to sexual violence. You can take action on these issues and the Global Goals
here
.
---
What has Janet Jackson done for us lately? A lot, actually.
Throughout her career, the pop icon has used her platform to draw attention to the issues of injustice that she cares most about, from equality to HIV/AIDS awareness — and she'll be bringing her starpower and social activism to the stage at the 2018 Global Citizen Festival in New York on Sept. 29.
Over the past year, Jackson has used her performances and stage moments to highlight current social justice issues, including sexual violence and police brutality.
In May, the singer became the first black woman to win Billboard Music Icon Award and she used the occasion to advocate for change. 
"I believe for all our challenges, we live at a glorious moment in history," Jackson said upon receiving the award. "It's a moment when, at long last, women have made it clear that we will no longer be controlled, manipulated, or abused. I stand with those women and with those men equally outraged who support us in heart and mind."
Take Action: Sign this petition to #LeveltheLaw and empower girls and women around the world!
Throughout her "State of the World" tour, Jackson has highlighted issues of abuse and injustice through music, dance, and visuals on stage. During her tour, Jackson performed her 1997 song "What About" for the first time in 18 years, featuring an choreography that depicts sexual abuse in a domestic relationship. After performing the song at the Barclays Center in Brooklyn, New York, last November, the singer broke down, kneeling down on stage and holding her head in her hands.
"This right here, is me," she said, in a powerful admission at a time when the #MeToo movement against sexual abuse was taking off and thousands of women were coming forward with stories of their own.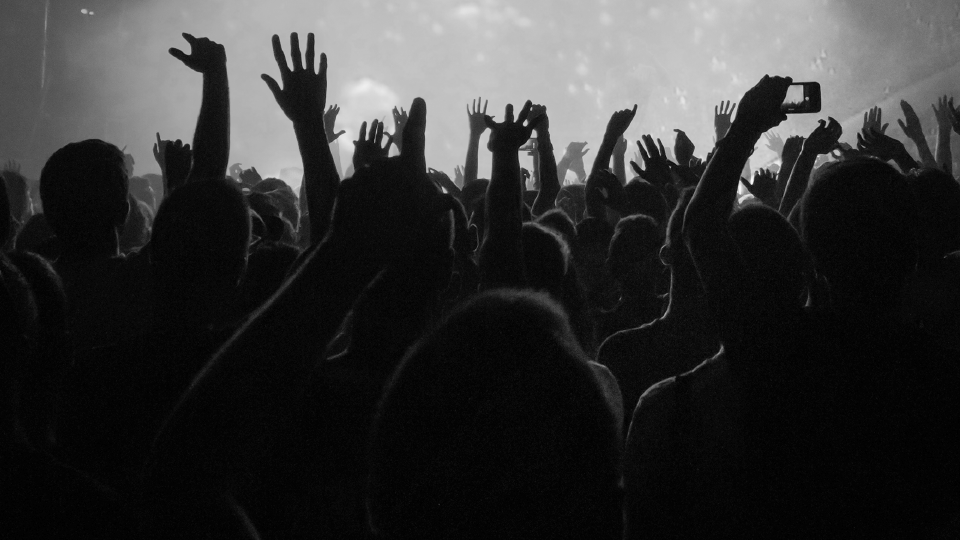 Image: Solaiman Fazel
This summer, the singer continued to bring attention to social justice issues, kicking off both of her performances at this year's Panorama and ESSENCE festivals with an unapologetic political message about racial discrimination and police brutality.
At each show, before Jackson took to the stage, the names of dozens of black victims of police brutality flashed across the jumbotron, followed by a video montage featuring news soundbites discussing police brutality, white nationalism, and racial discrimination. The video then turned into a call to action — "We want justice!" — as Jackson appeared and began to sing "The Skin Game," her '90s hit that touches on the challenges and discrimination black Americans face.
"Try to be the best / But don't be outsmarted / You know what you're up against / No need to complain / Try to figure out / The best way to play / To play the skin game," the song says.
Read More: Janet Jackson Gave a Powerful Speech as the First Black Woman to Win the Billboard Icon Award
In a 2012 essay in Essence magazine, the singer was candid about her personal experiences with racial discrimination.
"Like so many Black people, I have my own stories of being profiled — of being stopped, searched and frisked twice in the same month by cops skeptical about a Black woman driving a fancy car. And you have to think, if the cops stop me, how much worse must it be for others?" she wrote. "Yet we go on."
But these bold moments of activism and her willingness to be vulnerable about her struggles in order to support and empower her fans are nothing new for Jackson, who has never shied away from bringing politics and personal experiences into her music or performances.
The queen of the "Rhythm Nation" has been vocal advocate against domestic violence and racial and sexual discrimination, and a champion of LGBTQ rights and acceptance, since the 1980s. In fact, Jackson has been singing and speaking out about social issues throughout her 45-year career — and she has no plans to stop doing so any time soon.
"We women artists — and women in general — are … determined not to fall back to those days of emotional and even physical enslavement," she told Billboard in a May interview. "It's a blessing to be alive today and join in the fight for equality among all human beings."