Food & Hunger
Jana Seitzer: Live Below The Line Challenge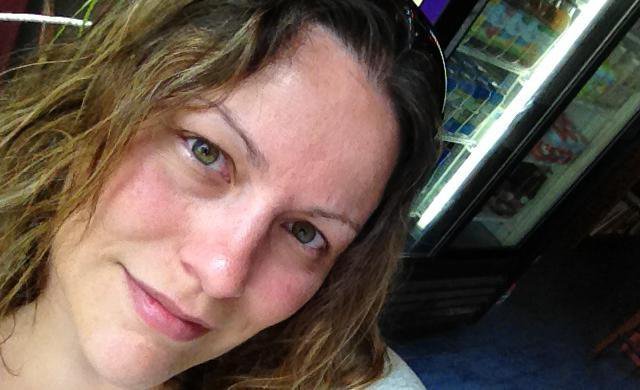 By Jana Seitzer
Can you live on $1.50 a day for food? This is the U.S. equivalent to the poverty line according to LiveBelowtheLine.com, and 1.4 billion people across the world are faced with this challenge every day.
In order to fight poverty, it's helpful to understand it. I'm taking the challenge along with part of my family to Live Below the Line for 5 days.
My husband wanted nothing to do with taking the challenge, nor did my son. Growing tween boy and the man with the world's highest metabolism? I can understand why not. But my daughters were all willing to give it a go. The fewer people in our house participating, the harder it is to spread the purchasing power, but we're trying it anyway. I don't know of it will be impossible, but it sure will be hard.
I made a grocery list, planned out some meals and we trucked to the store to gather our main supplies for the next 5 days.
Here's my grocery store stock. Only 4 of our 6 household members are participating, so the guidelines suggest a total of $6 per day for our 4 people ($1.50 each) totaling $30. It was much harder to do than I anticipated, despite our store having some amazing sales this week.
          - 12.25 oz box Honey nut cereal
          - 1 gallon Booth Brothers RSBt-free skim milk
          - 2 packages Quaker Rice Cakes (14 cakes each)
          - 26.5 oz jar Skippy Natural peanut butter
          - 2 boxes Annie's Shells and Cheese
          - 16 oz box whole wheat rotini pasta
          - 4 bags of Bird's Eye frozen vegetables (2 peas, corn, and green beans)
          - 24 oz jar Barilla Marinara sauce
          - Top Ramen 6-pack ramen noodles
          - 1 lb peeled baby carrots
          - 1 red mango
          - 1.93 lb green cabbage
          - 3 lbs white potatoes
Our bill came to $31.48, but there will be leftover peanut butter, and some of the groceries will be prorated as they will be prepared and shared with the 2 non-participating members of the household: mac and cheese, cabbage, potatoes, marinara, and pasta. $7.83 in groceries prorated to $5.17 (66% of the cost) bringing our $31.48 total down to $28.82, which gives us a small amount of wiggle room for seasonings we may use over the next 5 days.
We eat well, no doubt, but not amazingly well. Our grocery bill is about $110 for 5 days for 6 people, not including the fact that my husband and I often eat lunch out.  So to take what is essentially about $70 for 4 of us down to $30 is a pretty significant cut. We try to eat organically and locally where we can, but as anyone who has tried that knows, it is not an inexpensive proposition.
I'm a coffee addict. This will be hard for me, and I'm banking on the free coffee that is available in my workplace to get me though some of these days.
As we were shopping, the girls asked if we could get certain things we were used to getting such as baguettes, olives, pickles, and yogurt. I explained that those items weren't in our budget. They were fine with it, as it was only for 5 days, but we talked about the fact that this was part of the challenge: to understand what it's like for some kids everyday to barely get enough food to survive, let alone get the foods they want or the food we are accustomed to.
We did pick a few "premium items" where the price was the same for an item on sale as the generic, but bought plenty of store brands, too. The biggest place I had a hard time was with the milk. The milk was a decent price for what we usually buy, but I wasn't buying mill riddled with nasty hormones and antibiotics. I'd rather fail the challenge than actually make my kids (or me) drink that.
---
This article is part of Global Citizen Voices
What's Trending In Food & Hunger