Why Global Citizens Should Care
The UN's Global Goal 8 calls for a diversified economy and access to training and work for young people; while Global Goal 10 calls for countries to reduce inequality through developing inclusive economies. Both these aims are helped by initiatives like Foundervine, which is boosting the careers of under-represented young people in the tech industry. Join us by taking action here to help achieve the UN's Global Goals and a world that is fair and equal.

The UK tech start-up world isn't known for being especially diverse, but the statistics will probably still shock you. Only a quarter of start-up businesses in the UK have a woman in their founding team, according to government research from 2018, and just 13% of investment went to female-founded businesses that year.
Meanwhile it's estimated that just 5% of small and medium size businesses in Britain are led by someone from a Black or minority ethnic background in Britain.
Looking at Europe as a whole, according to Atomico's "State of European Tech" report from 2019, less than 1% of company founders identified as having Black, African, or Carribean heritage.
Izzy Obeng, a 27-year-old who grew up in Tottenham, north London, wanted to do something about this. Most of all, she wanted the exciting opportunities coming out of the UK's burgeoning start-up scene to reach her marginalised community.
So she set up her non-profit, Foundervine, with a few other people who were equally frustrated about the industry. They run intensive training workshops and provide mentorship, so that young people from under-represented backgrounds can develop their ideas and build success.
Obeng spoke to Global Citizen about how she managed this, and what advice she gives to school and university leavers who dream of running their own company.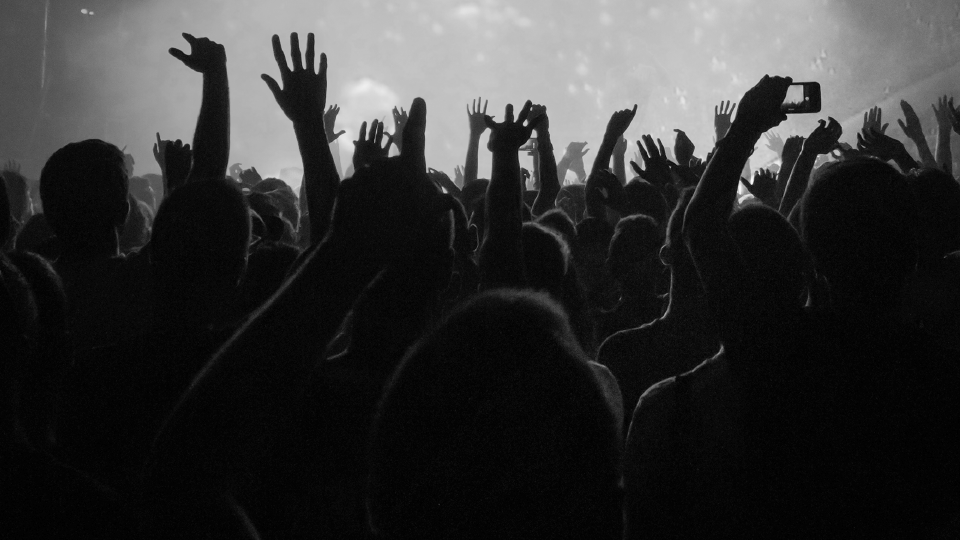 Where did the idea for Foundervine come from?
I grew up in Tottenham and I knew a lot of people who had a lot of entrepreneurial energy. But I could see what was happening around there, and what my brothers were being pulled into. It concerned me, even at a young age I knew something had to change.
There were issues with police violence and a lack of access to opportunity. It all came to a head in the 2011 riots that started in Tottenham. It was right on my doorstep.
It made me become a lot more politically aware, and I chose to study politics at university. I wanted to become an MP [Member of Parliament] and change things but I got to university and realised that more could be done through entrepreneurship to make changes in communities.
I ended up getting into management consulting, focusing on building talent programmes for young people. I was coaching a lot of people on the side, women of colour mostly, who were interested in entrepreneurship but didn't have many meaningful opportunities to test their ideas.
That's really where the idea for Foundervine came from — going to a lot of start-up events and often not seeing anyone who looks like me, speaking to other frustrated people who joined me.
What are the barriers?
There are a multitude of barriers in the tech industry. Access to digital skills, access to funding, and ongoing support from industry are just some.
We find that a lot of the young people who come on our programmes haven't got a lot of social capital, their parents don't come from business backgrounds, they might have been the first to go to university in their family.
We always do something at our events where we ask everyone to close their eyes and think of an entrepreneur that they've heard of — and it's always one of about 10 men.
You just see the start-up ecosystem that is dominated by a heterosexual, cisgender, white, middle-class perception of what entreprenuership is. It can be quite alienating for a lot of young people.
That's why representation is such a big part of what we work on at Foundervine. Representation matters all the way through to the universities and other institutions we partner with. We make sure that women make up 60% or more of the programme participants, and that the people speaking at our events represent our community as well.
What do your workshops involve?
You should leave the programme feeling like you've got the technical skills, but also that you have the confidence to proceed in the industry. We're really keen to break a lot of those barriers around confidence and connections.
We do a few different workshops, for example sessions for under 18s to find out more about entrepreneurship at school.
Our most popular workshop is a 3-day programme which starts on a Friday evening with up to 60 young people: they start developing an idea, designing a pitch, and are ready to pitch to real investors by Sunday afternoon.
For people who are a bit further along, we have accelerator programmes to help connect people with pitches to angel investors.
What kind of ideas do people come up with?
One of our graduates … is a woman called Hannah who was a student when she took part in 2018. She was exploring how virtual reality tech could be used to help people with dementia.
She met her co-founder at the programme and they are still working together two years later, and it's going really well – they've trialled it in parts of the country. It really helps people with calmness and improving memories.
What is it about starting a small business that you think is so valuable to young people who haven't considered it as a career option?
I think what is really exciting about it, is that in the age we live in, anyone with a laptop and an internet connection can create a business, generate an income, and have an impact on our world in some small, great way.
But we're seeing a fast-growing tech start-up industry in the UK — generating £84 billion for the economy — developing in hubs that are on the doorstep of very diverse communities, especially in London, but they don't have people of colour in the heart of their designs or diversity of thought in their business.
I really want to see all communities involved in that and I want young people to find careers they love.
Finally, what advice would you give to young people who want to start up a new business or social enterprise?
Start small, start with anything you can. Don't expect the first thing you do or launch to be perfect — it might even be a bit rubbish! The most important thing is that you start. I think, particularly for high-achievers, there is this need for something to be perfect before you get it out there.
But the reality of starting any kind of business is that by the time it's perfect, it's actually old. The best thing to do is to build a lean, viable product that you can test with customers — grow it that way. While you're waiting for "perfect", the world is moving on. 
This interview was lightly edited for clarity.