Preet Bharara is the man--and you probably haven't heard of him. He's the US Attorney for the Southern District of New York.
I love his swaggering disdain for corruption of all kinds. When he snared several people close to NY Governor Cuomo for tampering with the Moreland Commission--a body meant to put an end to endemic state corruption--people were calling for the case to be dismissed because he was too boastful.
Boast away, Preet. Boast away.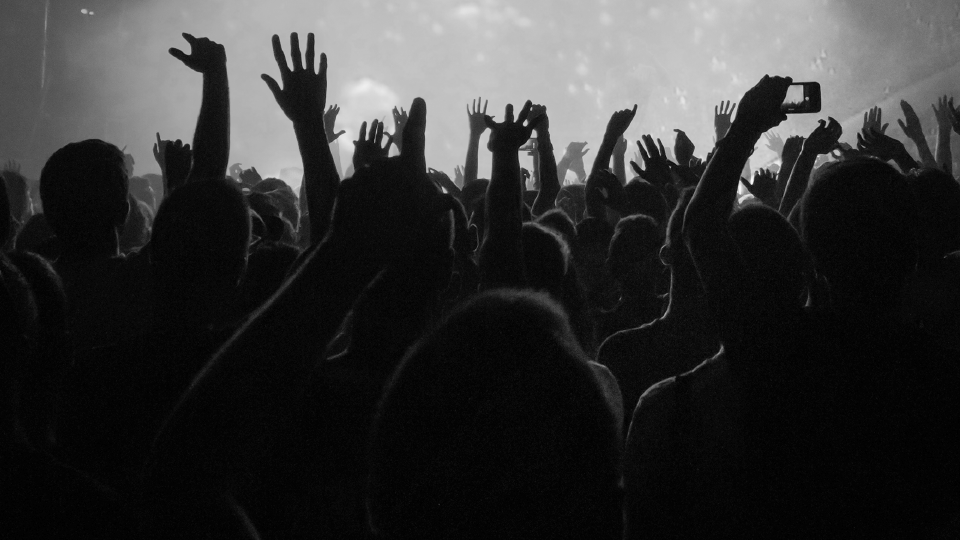 Image: Flickr: Azi Paybarah
He's exactly the type of district attorney that local, state and federal governments need to root out bad actors.
He also aggressively goes after the crimes of Wall Street, which have notoriously gone unpunished.
Now, Preet has shifted to the global scene, knowing full well that corruption knows no bounds.
On Tuesday, the former president of the United Nations General Assembly, John C. Ashe, was arrested along with 5 others for an alleged bribery scheme totaling more than $1 millionUSD.
Essentially, a Macau-based real estate developer Np Lap Seng regularly gave Ashe hundreds of thousands of dollars, paid vacations and more in exchange for preferential treatment at the UN for his real estate business.
For instance, after receiving $200,000 USD, Ashe lobbied the UN to contract the building of a conference center in Macau to Seng.
Now, what is the UN for, exactly?
According to their charter, the 193 member states are tasked with "tak[ing] action on the issues confronting humanity in the 21st century, such as peace and security, climate change, sustainable development, human rights, disarmament, terrorism, humanitarian and health emergencies, gender equality, governance, food production, and more."
Do you see anything in there stipulating a duty to make individual representatives rich? And to cater to wealthy interests?
I don't.
The UN no doubt does lots and lots of good in the world. It advocates for countless worthy causes and helps to direct the attention of global leaders.
It has helped to end the Iraq-Iran war, facilitated the withdrawal of Russian troops from Afghanistan and contributed to the end of the El Salvador civil war.
The UN disburses billions each year to promote education, health, human rights, development and much more.
It gets world leaders to get serious about climate change (a critical summit is approaching this December in Paris).
It promotes international treaties and trade deals, helps countries navigate legal issues and has been a major force in stopping nuclear proliferation.
Currently, it is at the forefront of aiding refugees and lobbying for ramped-up assistance from governments.
BUT it has also been criticized many times for its opaque internal structure that some see as challenged by corruption.
And for an election system that consistently elevates bad actors.
Back in the early to mid 2000s, the head of the UN's oil-for-food program in Iraq, Benon Sevan, was found to have received major kickbacks for arranging deals.
And this was at a time when the UN was regarded as corrupt to the heart.
Not coincidentally, the spokesperson of the UN Secretary-General, Stéphane Dujarric, responded to the current Ashe scandal by saying the allegations "go to the heart of the integrity of the United Nations."
Who knows how much informal corruption takes place? Who knows how many businessmen come to influential UN members and ask for a hand in procuring a contract in exchange for some money or other compensation?
To state the obvious, this is horrible. Any corruption is horrible, but at the UN, especially, it is appalling.
The UN is meant to be a steward for the world's poor and the environment, not a lavish boy's club concerned about personal prosperity.
It's meant to be the ideal body of the governance, taking into consideration the diverse perspectives of all. It's supposed to be democracy in its purest sense.
This becomes jeopardized when activities take place and stay behind closed doors, members are not held accountable for their words or actions and funds are used without transparency.  
Preet shouldn't have to do all the heavy lifting of enforcement here. The UN has to actively extinguish any corruption within its ranks without outside pressure. And it also has to better handle its election processes.
Otherwise, how can countries trust it to guide the world to a better place?
---