California has been ravaged by wildfires this month, naturally causing most people to run the other way.
But there are some brave California residents — firefighters — charging toward the blazes in hopes of saving lives, homes, and businesses.
And among them are thousands of state prisoners.
Prisoners convicted of nonviolent crimes in California have the option of volunteering to become firefighters in the wildfire-prone state. This week, firefighting companies made up of inmates have been battling the blazes tearing through Northern California's wine country.
Read more: Northern California Wildfires Kill at Least 11, Leaving Wine Country in Ashes
But even as they risk their lives to save properties or preserve forests for all Californians to enjoy, the prisoners make just a few dollars a day, which they can use to buy small items in prison or save for after their release.
As firefighters, inmates make $1 per hour they spend fighting fires, according to the New York Times. As inmates in "Conservation Camps," as the detention centers-cum-firefighter training programs are called, they can make a maximum of just $2.56 on a day they spend training in the camp, which comes out to about $500 a year.
The median salary of a non-inmate firefighter in California is $31.85, according to government statistics. 
Still, some prisoners consider themselves privileged to join one of the state's 44 Conservation Camps because other inmates earn between 8 and 95 cents an hour doing more menial work like building furniture and license plates.
1,250 volunteer inmate firefighters on CA fire lines today, some crews working 24 hrs straight before rest #Canyon2#Napa#Sonoma#Tubbspic.twitter.com/6U72b9G7yh

— CA Corrections (@CACorrections) October 10, 2017
''It feels good 'when you see kids with signs saying, 'Thank you for saving my house, thank you for saving my dog,' " one inmate told the New York Times. "It feels good that you saved somebody's home, you know? Some people, they look down on us because we're inmates," she added.
Of the state's 44 camps, three train female inmates and one trains juveniles, according to the California Department of Corrections and Rehabilitation (CDCR). Inmates accounts for about 13% of California's firefighting force — around 3,550 men and 250 women — according to NBC.
California has become so reliant on its firefighting inmates that debates about prison reform now also include discussions of California's vulnerability to wildfires. Though states like Arizona, Nevada, and Georgia also have inmate firefighters, none rely on them to the extent that California does, the New York Times reports.
The CDCR estimates that its Conservation Camp program saves taxpayers approximately $100 million each year — money saved by paying inmate firefighters a fraction of what professional firefighters earn — and provides 3 million hours of firefighting service and emergency responding.
In fact, inmate firefighters save California so much money that in 2014 the state's Deputy Attorney General argued against the Supreme Court's order to reduce prison overcrowding, saying that releasing too many inmates "would severely impact fire camp participation, a dangerous outcome while California is in the middle of a difficult fire season and severe drought." Officials were also concerned that the passing of Proposition 47, which reduced some crime sentences to misdemeanors, would cause the state to lose a substantial number of potential inmate firefighters.
427 inmate firefighters fighting flames in #Napa and #Sonoma counties, more than 600 on the line across the state https://t.co/LZlwWZnVnBpic.twitter.com/DZ4lwjeTsL

— CA Corrections (@CACorrections) October 9, 2017
"If you had to pay minimum wage, the cost of these fires would generally go up quite dynamically," a division chief with the state Department of Forestry and Fire Protection told the San Francisco Chronicle.
"These inmates are the Marines of the fire service," he added. "When the hose can't get stretched any more, or the bulldozer can't go, or even the helicopter can't reach, these guys have to hike in and physically put a line around the fire to contain it."
Bill Sessa, a spokesperson for CDCR admits, "You can't deny how dangerous this work is," but told Mother Jones that the serious injury and fatality rate has been low over the last few years.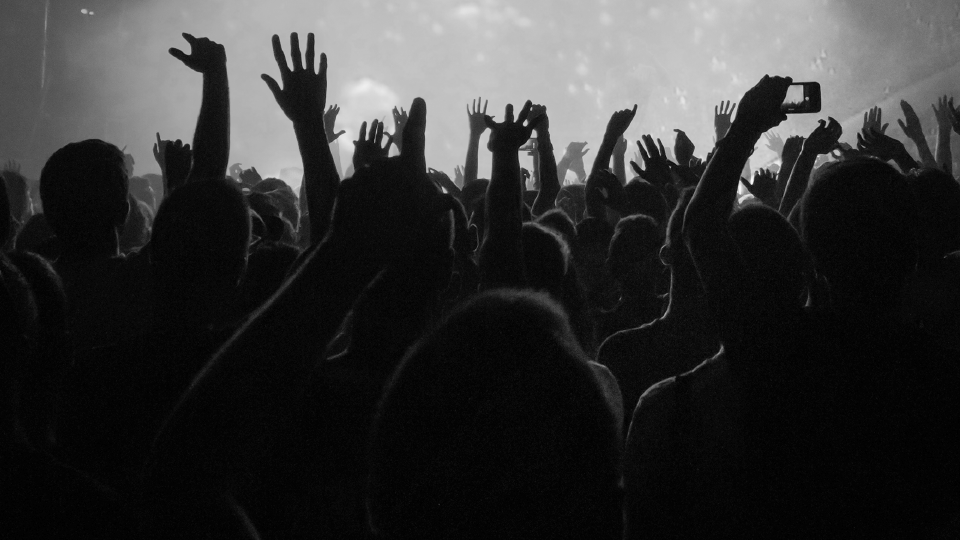 This aerial image shows a neighborhood that was destroyed by a wildfire in Santa Rosa, Calif., Tuesday, Oct. 10, 2017. Newly homeless residents of California wine country took stock of their shattered lives Tuesday, a day after deadly wildfires destroyed homes and businesses.
Image: Nick Giblin/DroneBase/AP
Some inmates told NBC that fighting fires "gives [them] a chance to better ourselves mentally and physically." Others have said the conditions in Conservation Camps are better than those in typical state prisons.
"The staff treated you like a human, not a number," one inmate told the Marshall Project. "The boundaries were more relaxed, just a split-rail fence and some out-of-bounds markers, no locks on the doors … You had views across the valley at sunrise, out over 100 miles of the Sierra Nevada mountains, which really changes your outlook from when you were in prison."
Still many inmates recognize that they, like all firefighters, are putting their lives on the line each time they go out to work. The difference being that they are paid far, far less.
''The pay is ridiculous. 'There are some days we are worn down to the core," inmate La'Sonya Edwards told the New York Times. ''And this isn't that different from slave conditions. We need to get paid more for what we do.''
Gayle McLaughlin, the former mayor of Richmond, California, and current candidate for Lieutenant Governor agrees and is campaigning to end what she calls "prison slave labor." While she supports programs like the Conservation Camps which enable inmates to reduce their sentences by working, she argues they should be paid fairly. "And $1 an hour is not fair pay," she says.
"No matter how you may want to dress it up, if you have people working for nothing or almost nothing, you've got slave labor, and it is not acceptable. Prisoners must not be used by the state as slave labor for the rest of society," McLaughlin adds.
David Fathi, the director of the ACLU National Prison Project, takes questions about the practice of using inmates to fight fires a step further. "If these people are safe to be out and about and carrying axes and chainsaws, maybe they didn't need to be in prison in the first place," he suggested to the New York Times.
Global Citizen campaigns for justice for all. You can take action to support the rights and fair treatment of all people here.