US President Joe Biden made climate change a top priority on Aug. 16 by signing the Inflation Reduction Act — the most significant climate legislation in US history — into law. It represents a major win for millions of Global Citizens and vulnerable communities, while marking the beginning of a new era in global climate policy.
In November 2021, Global Citizen joined our partners from around the world to declare a "Code Red for Humanity," urging the United States Congress to address the climate crisis and support President Biden's 2021 Build Back Better Act.
Passed this month in a new iteration as the Inflation Reduction Act, the bill ushered in a monumental shift in US climate policy, likely to have global repercussions on sustainability, the environment, and extreme poverty — in addition to slashing US greenhouse gas emissions by up to 40%.
Climate disasters are becoming more destructive as record-breaking heat waves, flooding, and fires grip communities across the US.
The Inflation Reduction Act introduced new health care subsidies and major environmental measures aimed at combating climate change by leveraging clean energy, agricultural conservation, combating air pollution, and increased climate spending.
Over the next 10 years, the bill will devote $374 billion to climate and energy measures, focusing on subsidies that make it easier and cheaper to live more sustainably and boosting investment in clean energy nationwide.
Fighting climate change is key to helping 689 million people around the world escape extreme poverty, and preventing a further 130 million people from slipping into its grasp. And the US is no exception, with the country facing a unique combination of weather and climate risks in each of its 50 states. Air quality, flooding, extreme heat, and flooding are affecting all Americans — regardless of socioeconomic status.
A great day for humanity and the world 🙏 https://t.co/qoQ8thulaB

— Michael Sheldrick (@micksheldrick) August 12, 2022
"After 40 years of talking about the dangers of climate change, the US government has acted — passing its most consequential climate legislation in history," said Julia Frifield, Strategic Adviser for Global Citizen and former supervisor and Assistant Secretary of State for Legislative Affairs at the US Department of State.
"Why is this time different? Because activism revolutionized climate politics," said Frifield. "Global Citizens were a part of this. They took over a million actions and they demanded change, and they won't stop here."
In the last two years, Global Citizens have taken more than 1 million urgent actions to defend the planet, including 455,000 in the United States.
In the lead-up to our 24-hour global event Global Citizen Live on Sep. 25, 2021, Global Citizens urged the United States Congress to pass strong climate legislation. More than 30,000 Global Citizens took action, from signing petitions to protesting, emailing, phoning, and tweeting their members of Congress to make sure people and the planet are protected from climate change.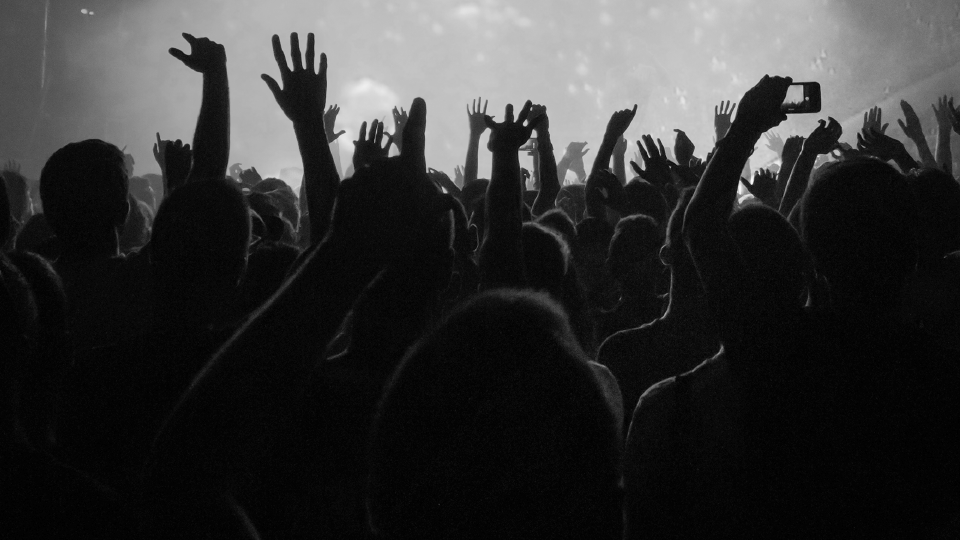 At Global Citizen Live in New York, superstar Billie Eilish called on audiences to take action and urge Congress to vote and pass the "strongest climate laws in US history."
"This is real, like it's no joke," the singer told audiences, as she described the impact of climate change to millions of people streaming live from around the world.
Why do we urgently need the US to lead the way on climate action? Just let @billieeilish explain.

Join us in calling on US Congress to step up against climate change by supporting the Build Back Better Act 👉 https://t.co/m2BINrrDTNpic.twitter.com/fh1w8JJjWg

— Global Citizen ⭕ (@GlblCtzn) October 8, 2021
US Sen. Chuck Schumer also joined Executive Director of the United Nations World Food Programme David Beasley on stage at the festival to call on Congress to urgently adopt the Build Back Better Act, while reminding audiences of the importance of this "once-in-a-generation opportunity" to protect the planet and vulnerable communities around the world.
"Call your senators, call your congressman," Schumer told the crowd. "Together we're fighting to make this happen."
Among those who also spoke out in support of the bill were Jennifer Lopez, Rachel Brosnahan, Mark Ruffalo, Damian Marley, Maroon 5, Dave Matthews Band, and many more from across the country.
"Now we are focused on international climate finance — and the urgent need to help those who suffer most and did the least to cause climate change," said Frifield.
Call your Senators & Representatives! The climate crisis is here & it's a code red threat for the planet. The US has an opportunity to lead the world to a sustainable future. @glblctznhttps://t.co/kQyirCcUCqpic.twitter.com/AELYMMGmtm

— jlo (@JLo) September 24, 2021
As climate disasters grip the world, fueling poverty rates and putting the lives and livelihoods of millions of vulnerable communities at risk every day, the Inflation Reduction Act is still not enough.
In the coming months, Global Citizen will press President Biden to designate a climate emergency and enable him to use every tool possible — to keep our planet survivable and usher in a sustainable future for all.
Global Citizen recently announced the 2022 Global Citizen Festival, taking place on Sep. 24, as part of a worldwide campaign calling on world leaders to End Extreme Poverty NOW with twin events in New York City's Central Park and Black Star Square in Accra, Ghana.
Empowering girls and women, closing the climate finance gap, alleviating the global food crisis, and relieving crushing debts now facing developing countries will be top of the agenda for Global Citizens as they take action in the lead-up to this year's festival.
Every action counts, and by downloading the Global Citizen app or signing up on our website, you can join us and millions of others to speak up for the most vulnerable people around the world — now.
---
Global Citizen Festival is calling on world leaders, corporations, and philanthropists to do more than they've ever done before to End Extreme Poverty NOW. Through our global campaign and with stages in two iconic locations — NYC's Central Park and Accra's Black Star Square — we will unite leaders, artists, activists, and Global Citizens around the world on Sept. 24 to achieve an ambitious policy agenda focused on empowering girls and women, taking climate action, breaking systemic barriers, and lifting up activists and advocates. Wherever you are in the world, you can join the campaign and take action right now by downloading the Global Citizen app.