Parts of India and Pakistan recently experienced their hottest March in more than a century. Then April became the hottest April ever seen in several regions. May is now continuing in these scorched footprints. 
Over the past several weeks, temperatures have routinely surged beyond 45 degrees Celsius (110 degrees Fahrenheit) in parts of both countries and some areas have registered more than 49 degrees Celsius (120 degrees Fahrenheit).
These are life-threatening temperatures fueled by climate change. When heat waves like this extend for not only several days, but weeks and months on end, the public health and broader societal consequences are staggering. More than 1.5 billion people are endangered by extreme temperatures, with people living in poverty, children, the elderly, and the immunocompromised the most severely affected. 
The health impacts of extreme heat include heat strokes and heat exhaustion, and the exacerbation of chronic diseases that need daily medication, according to the World Health Organization. People working outdoors can succumb to fainting, and people living in cities suffer from the urban heat island effect in which an abundance of concrete and asphalt absorb heat and magnify local temperatures. 
Nearly half of India's workforce works outdoors, according to Hindustan Times. More than two-thirds of these outdoor laborers, meanwhile, are forced to work through brutal temperature spikes because if they miss a day of work, they miss out on that day's wages. In other words, there is no social safety net for them.
Widespread lack of air conditioning means that most people, especially those living in poverty, have little means to cool down indoors. To make matters worse, poor planning throughout India's energy sector has led to ongoing power shortages and blackouts. Power outages have been even worse in Pakistan, where communities have been going more than half the day at certain points without electricity. 
States throughout both countries are also struggling with water shortages, a development that threatens agricultural production. In fact, wheat production in India could decline by up to 50% as a result of the heat waves, leading to food shortages. 
Some major cities are pumping contaminated water to residents and, in New Delhi, extreme heat has caused a landfill fire that's increasing local temperatures, while also filling the air with toxic fumes. 
This year's hot season is only just beginning and temperatures will continue to rise, especially considering that May is the region's hottest month historically. 
Communities, local organizations, and government agencies are working to help people survive the heat in the near-term, while also organizing solutions for the long-term. 
In the absence of reliable air conditioning, community groups are helping families paint their roofs white so that they reflect, rather than absorb, heat, which in turn allows them to sleep indoors for a change.  
Water vendors in some areas are helping people cool down by providing free drinks to passersby. 
In recent years, efforts have grown to expand green spaces in cities and protect forests because trees, plants, and grass cool down surrounding areas. 
Governments in both countries have also adopted early-warning systems to ensure that people are notified in advance of heat waves. These campaigns have been combined with educational outreach to ensure people are aware of the risks of heat and how to best avoid health problems. Humanitarian relief organizations have also been enlisted to be prepared to provide emergency support to affected communities to minimize fatalities. 
But all of these efforts are band-aids. As scientists and climate activists have said for many years, no long-term solution can work without the rapid phasing out of fossil fuels around the world.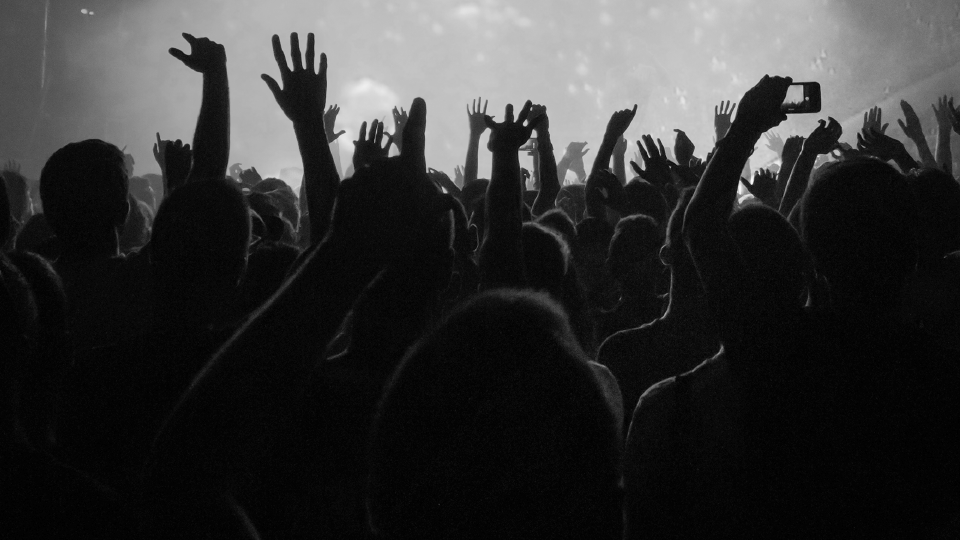 A man and a boy walk across an almost dried up bed of river Yamuna following hot weather in New Delhi, India, May 2, 2022.
Image: Manish Swarup/AP
While sweltering heat is being felt in India and Pakistan, the primary driver of these unusual temperatures are the greenhouse gas emissions released by fossil fuels burned in wealthy countries like the United States. No solution can sidestep this central issue, and that's why countries like the US — and the rest of the G7 and the EU — need to step up with climate financing for developing countries so they can both transition to renewable energy and adapt to increasingly hostile climate impacts. 
India and Pakistan overwhelmingly rely on coal and other dirty energy sources to supply their electricity. Their energy systems not only pollute the air, causing widespread harm to people's health, but also drive up local temperatures. The faster both countries can kick their coal habits, the sooner the rise in temperatures can be capped.