​This article was contributed by Vinod Kumar Mishra, WSSCC India Coordinator. 
---
As darkness starts to fade in the early morning hours over the lush green tea gardens of Arun Tea Estate in Assam, India, one notices men and women sauntering. These people are not out for a scenic tour of the picturesque surroundings but are in fact, scouting for a suitable spot to defecate in the open.
This accepted practice can be observed on a regular basis in the tea garden located in Palash Basti Gaon Panchayat, and in many other tea gardens in Assam. The State of Assam is the largest tea producing region in the world, producing some of the finest black and green tea.
Yet these areas are also are responsible for the poor nutrition and health conditions among the workers – a key reason being the contaminated water sources and agricultural produce, as a result of inadequate hygiene and sanitation.
WASH Challenges Throughout the World
Today, one-third of the world's population lives under water-stressed conditions that affect socioeconomic development. By 2025, as much as two-thirds of the world's population could be living under moderate to high water stress.
According to the New York Times, a child in India is more likely to be malnourished than one from the Democratic Republic of Congo, Zimbabwe or Somalia, the planet's poorest countries. Stunting, a manifestation of chronic undernutrition, affects 65 million Indian children under the age of 5.
The World Bank's Water and Sanitation Programme recently assessed the annual economic impact of poor sanitation in a range of countries, and concluded that the costs were equivalent to $53.8 billion USD in India, around 6.4 percent of the GDP.
Access to water is important for good hygiene, from handwashing to menstrual hygiene management. Without proper sanitation infrastructure, human waste can contaminate drinking water sources, especially during floods. Each time someone experiences diarrhoea, often as a result of a lack of clean water & sanitation, malnutrition worsens. This vicious cycle can be fatal, or when children do survive, can lead to impaired physical & cognitive development which cannot be reversed.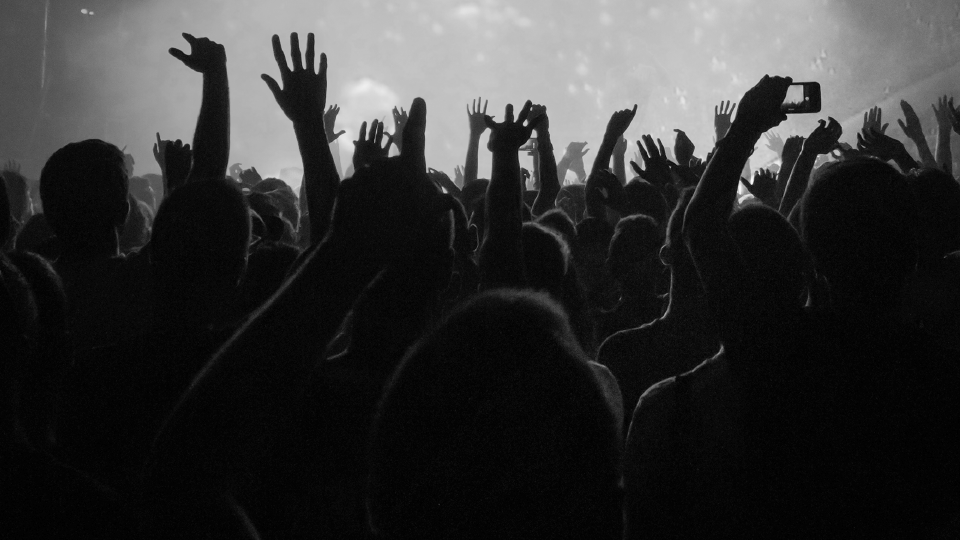 Image: Pradeep Gaur/Getty Images
Introducing The Clean India Mission
Clean water, and adequate sanitation and hygiene is a key challenge in India. A country with about 60% of the world's one billion open defecators. The need for effective WASH in India is evident. There are more people defecating in the open in rural areas in India than the rest of the world combined.  
In 2014, Indian Prime Minister Narendra Modi initiated the Swachh Bharat Abhiyan (Clean India Mission) to clean up the country, which included providing toilets to more than 60 million homes by 2019. Then in September 2014, at the Global Citizen Festival in New York, Modi reiterated his commitment to achieving clean water and sanitation for all. The national campaign has the support of Bollywood and Indian corporations, and a large amount of money is currently being poured into the effort from a wide range of coffers. The current political commitment, resources and energy around achieving a "Clean India" is unprecedented and unmatched globally.
Since 2010, WSSCC's Global Sanitation Fund (GSF) has been keenly involved in policy, operational guidelines, capacity building and monitoring support. GSF drives sustainable sanitation in rural communities in the states of Assam, Jharkhand, and Bihar. The states covered have the highest levels of open defecation, the poorest people, and the most marginalized communities. The GSF is consistent with the core principles espoused by the Government of India's community-led total sanitation (CLTS) programme.
According to the Ministry of Drinking Water and Sanitation in India, collective efforts to improve sanitation coverage have led to the construction of 11.5 million toilets in rural areas and around 600,000 in urban areas since the launch of the Swachh Bharat Mission (SBM). Universal sanitation coverage has also increased from 40.6 percent to around 48.3 percent.
The Swachh-Bharat Vidyalaya School sanitation project, a component of SBM that aimed to provide separate toilets for girls and boys in all remaining schools of the country within one year has achieved remarkable success, and the targets were fully achieved, with 4,17,796 toilets added to 2,61,400 government elementary and secondary schools between 2014 and 2015. This was achieved through a combined effort from the Government, public, the corporate sectors and private contributions.
The focus of SBM is on behaviour change and the usage of toilets. While individual toilets continue to be provided on demand, there is a focus on village saturation and achievement of open defecation free communities. This involves collective behaviour change of the entire community through intensive triggering and follow-up.
After the awareness raised on World Water Day, it is crucial that we all join forces to make this commitment a reality for the sake of the health, wealth, and dignity of millions that live without clean water or sanitation. 
---
The views expressed here are not necessarily those of each of the partners of Global Citizen.