---
Why Global Citizens Should Care
Billions of people worldwide have been affected by the COVID-19 pandemic, and hundreds of millions are facing the toughest challenges yet in their daily lives. Global Goal 3 promotes healthy lives and well-being for all, and Global Citizen's Recovery Plan for the World campaign calls on world leaders, corporations, philanthropists, and everyday Global Citizens to take action so we can end the pandemic and get back to our lives. You can find out more about the campaign and join us in taking action here.
---
Both for me and for many people, this year started on a better note than the dread and uncertainty that characterised the first months of 2020. By the first months of this year, the World Health Organisation (WHO) had approved a number of COVID-19 vaccines for emergency use, and Nigeria was set to get its first batch of COVID-19 vaccines.
It finally felt like the world had a fighting chance against this deadly virus — not to mention that a hope of being able to travel, go out with friends, and see family again without worrying about catching coronavirus wouldn't hurt.
When Nigeria went into its first lockdown — one month after the first COVID-19 case was reported — everyone I knew was drowning in uncertainty. My mother called constantly to make sure I had enough food to feed a small village, my friends didn't know what to do with themselves, and many of my peers worried about their jobs. 
For me, I was beyond terrified. 
I had just quit my job and the onset of the pandemic meant all my employment prospects disappeared within days. I have also had a lifelong battle with ulcers as well as a recently diagnosed hypertensive condition. Everything said people with pre-existing conditions had a higher risk of dying if they caught COVID-19 — so I was really scared and anxious.
I went into overdrive and followed every social distancing protocol to the letter, sometimes to the annoyance of my family members and friends. I knew I couldn't afford to catch the coronavirus — literally. Private COVID-19 tests in Nigeria cost more than the minimum wage and experts have long said the government was under-testing. 
You see, Nigeria is an interesting place: it is the most populous Black country in the world and Africa's largest economy, but it also has the highest poverty rate on the continent, an enormous unemployed youth population and a perpetually floundering economy. 
Nigeria doesn't have the social protection programmes you'd find in the US or the kind of public health systems you'd find in Europe, and it doesn't have the kind of economic infrastructure you'd find in South Africa or China, either. 
This strange virus was shutting down public health systems far ahead of Nigeria's, bringing more diversified economies to their knees and throwing global agencies into a frenzy. What hope did Nigeria have? What chance did I have?
To sum it all up, everybody was worried about something: can our hospitals cope with this public health crisis? Can the economy pull through a lockdown? Will we lose our jobs? Will food prices increase? Will we ever be able to live the same again? Will we ever spend time with family? 
From the day of the first lockdown to the arrival of Nigeria's first batch of COVID-19 vaccines it has been rough (to say the least), but we persevered.
Like many people around the world, for me, the vaccines felt like we finally had a weapon to push back this devastating virus and its chokehold on the country and our lives.
Nigeria's vaccine acquisition efforts have not been stellar. It has not made any direct purchases but instead sourced jabs through COVAX, a global effort to ensure equitable vaccine access for low- and middle-income countries — and multilateral agreements with the African Union (AU). It has also received donations from India and telecommunications company MTN. 
In total, Nigeria received just over 4.3 million vials of the two-dose AstraZeneca vaccine which is enough to cover less than 1% of Nigeria's 200 million people. The government announced that frontline health workers, government officials, and people with pre-existing conditions would be prioritised in the vaccination rollout. 
Given my health conditions, I quickly tried to register on the government-ascribed portal several times — all of which were unsuccessful until about three weeks after vaccinations had begun. I received a vaccination number a few hours after my successful registration and that was it. 
There were no publicly announced vaccination centres — perhaps because the government has limited doses and wants to make sure it can cover as many frontline health workers and government officials as possible.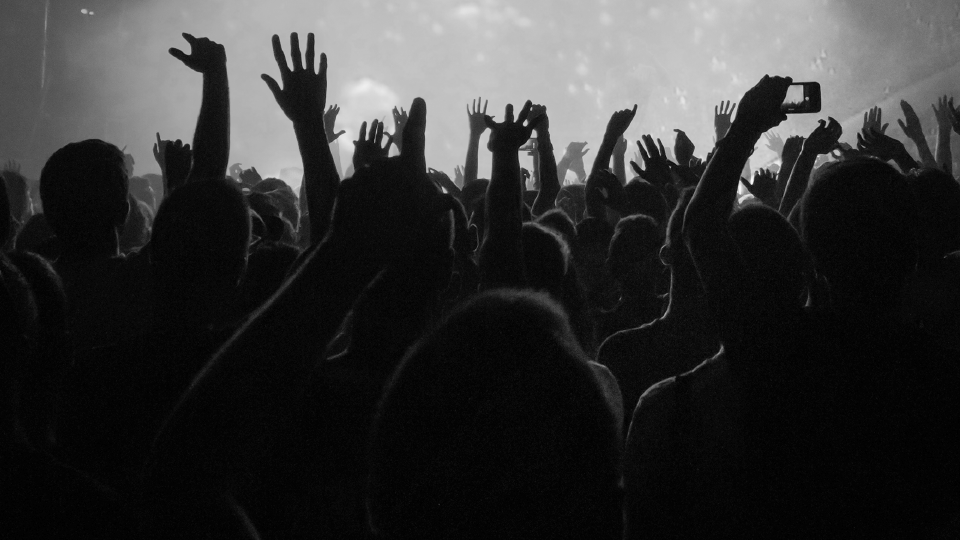 Image: Courtesy of Akindare Okunola
However, I had seen many personal accounts on Twitter and Instagram of people getting vaccinated in Lagos, where I live and the epicentre of the pandemic in Nigeria. Plus, my pre-existing conditions should qualify me for the jab. 
On Wednesday April 14, after lots of inquiries, I had an address for a vaccination centre in Surulere, a lower-middle class suburb on the Lagos mainland. When I arrived at the location, I was informed by the security officer on site that the vaccination site had been moved a few streets away to another location.
The second location was a courthouse and a portion of the compound had been sectioned off for what looked like other routine immunisation services (polio, measles, etc.) and adapted for COVID-19 vaccination. 
In fact, the court was in session when I arrived and the lady at the vaccination desk, who spoke to me under the condition of anonymity, told me in hushed tones that the site had run out of vaccines the day before (April 13).
I went to three other confirmed vaccination sites after that: a soldier at the gate of a military hospital in Yaba told me that location stopped vaccinations on April 9 — he didn't say why; the nurse at another health centre in the same vicinity told me something similar — vaccinations have stopped since the previous week. 
At this point, I checked all the government sources again to see if I could find any information about vaccinations ending. I didn't find anything. 
The following week on April 16 — by which point more than 1 million Nigerians had received the vaccine — the government announced that it would cut back on new vaccinations to allow for people who have already received the first jab to get a second one to complete the vaccination. 
Through reports of global supply challenges with vaccines and worldwide issues with equitable distribution of jabs, I have chosen to continue to follow social distancing protocols and am looking forward to when Nigeria can access its next batch of vaccines, so I can try to get vaccinated again. 
In a broader sense, I am even more concerned about the millions of vulnerable Nigerians who do not have the kind of access (more than 50% of Nigerians don't have internet access), opportunity, and privilege I have as a lower middle-class Nigerian. If they can't access the vaccines, we can't end the pandemic in Nigeria, or the world for that matter. 
We must call on world leaders, philanthropists, and every relevant authority to ensure that everyone — and especially the most vulnerable people — have access to the COVID-19 vaccines. That is the only way we can truly end this pandemic and get back some semblance of life as we once knew.
You can join Global Citizen in taking action here to drive vaccine equity and inspire vaccine confidence around the world, to make sure that everyone, everywhere can get protected against COVID-19.