"Cheer up love!" "Give us a smile." "Alright sexy?" 
If vomit just made its way up your throat, you're not alone. Far from harmless banter, screaming at a woman from across the street telling her what to do is a form of street harassment — and it's still legal in the UK. It's also far from uncommon with around 97% of women in the UK having been sexually harassed. 
Sexual harassment is part of a much bigger picture and feeds a spectrum of gender violence. While abuse, rape, and murder might seem like they're miles apart from a "harmless catcall," they exist on the same continuum.
Having experienced cat-calling herself, photographer and gender rights activist, Eliza Hatch, took the "cheer up" catcall and turned it on its head, metamorphosing it into a platform that aims to give power back to people who have experienced sexual and street harassment by documenting them in the settings where they were harassed or cat-called. 
Since its inception in 2017, Cheer Up Luv has won awards, been exhibited worldwide, and covered by the likes of the BBC and Gurls Talk. It's also blossomed into a creative community space for women and people of marginalised genders to reclaim their voices on a taboo subject, and a multimedia platform that facilitates a podcast, art, design, workshops, and lectures. 
Around the same time, queer illustrator and multidisciplinary creative Bee Illustrates began posting their own artwork on Instagram — sharing distinctive, quirky illustrations paired with short educational essays on a range of important topics such as feminism, mental health, and queerness.
Then, in 2021, Eliza and Bee met and, within minutes of meeting one another, came up with the idea for an exhibition that looks at the intersection between art and activism. Once again, the name that exhibition would bear would be a poignant subversion of a word historically used to belittle women. 
An alleged 18th century medical diagnosis that doctors readily handed out to women, the word "hysterical" has since been used to oppress people of marginalised genders when speaking out about the issues they face — and it still carries a lot of baggage when it's attributed to women. Remember when hundreds of thousands of people took to the streets for the Women's March in 2017? Those people were labeled "crazies" who flew into "hysterics and tantrums."
Taking this loaded term, the "Hysterical" exhibition reclaimed the word and more. Running from March 24 to April 3 2022 at the no format Gallery in Deptford, London, the show featured work by up-and-coming photographers, designers, filmmakers, and illustrators — each bringing a unique perspective on feminism, queerness, mental health, race, climate change, and more through their art. By amplifying the work of artists and activists using their voices for change, "Hysterical" showed how young creatives are responding to the world around them and using art as a tool for advocacy.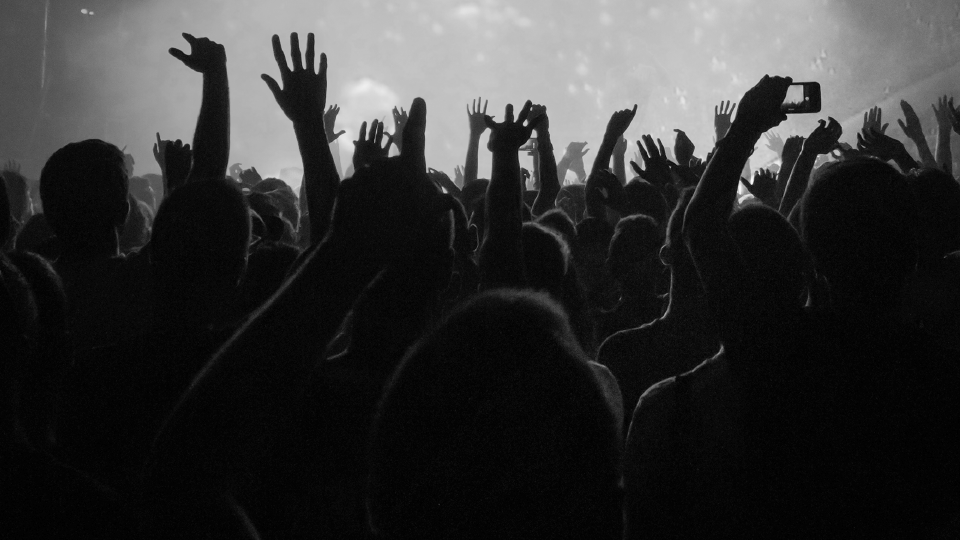 The "Hysterical" exhibition which took place from March 24 to April 3 2022 at the no format Gallery in Deptford.

We caught up with Eliza and Bee about the exhibition, art as advocacy, sexual misconduct within UK parliament, and how you can help and get involved with the next "Hysterical".
What is Cheer Up Luv and why did you start it?
Eliza: I founded Cheer Up Luv after being told to "cheer up" by a stranger in the street back in 2017. After my male friends dismissed the experience as a "compliment" I felt inspired to prove them wrong. I realised that not only was the issue completely normalised, but there was a huge lack of awareness surrounding it. I began taking portraits of my friends in public places and posting the photos online. With each location reflecting the testimony of harassment, the effect was empowering survivors by turning a negative memory into something positive. But most importantly, taking back control of the experience and reclaiming the space. As soon as I started posting testimonies and photos on Instagram, people from all around the world started reaching out to share their experiences. Since 2017 Cheer Up Luv has steadily grown as a platform and has expanded into new mediums. Above all, Cheer Up Luv is a project which aims to empower survivors, while tackling the normalisation surrounding sexual harassment.
Why is it called Cheer Up Luv?
Eliza: The campaign is called "Cheer Up Luv" to show the vast scale of harassment women and marginalised genders can experience in one day. Being told to "smile" or "cheer up" is just the tip of the iceberg. Telling women to smile, look pretty, and be approachable is something many of us are familiar with, but it's a kind of normalised form of everyday micro-harassment that allows for other kinds of unwanted behaviour. If you look at the pyramid of sexual violence, you can see how stares turn into comments, which turn into catcalls, which turn into unwanted touches, and so on and so forth. It would be a very different story if being told to "cheer up" was the worst that ever happened to marginalised folk, but sadly this is not the case. Being told to "smile", is just the start of a long long list of unwanted advances, so to wipe out sexual harassment in all its forms we need to start at the root.
Of all the gender violence, why this issue in particular?
Eliza: All forms of gendered violence are linked. I am often asked why I focus on and profile stories that feature "less serious" forms of sexual violence. To this, I say that in order to tackle the "serious" stuff we need to examine the behaviour people deem as "not that bad". It's all part of the problem = misogyny. The fact that catcalls, unwanted staring and touching in public goes unnoticed and normalised in society, sets a precedent for how society views women and marginalised folk. If you allow for sexual harassment to happen unchecked, where do you draw the line? That's why in my opinion, it's better to draw a line under all of it. The more we dismiss public sexual harassment, the more danger there is in normalising other forms of violence.
Tell us about your exhibition 'Hysterical'?
Bee: "Hysterical" was a collaboration between Bee Illustrates and Cheer Up Luv that consisted of a community-based exhibition and series of events raising money for UN Women and Mermaids. The exhibition was centred around art and creativity as a form of activism, and highlighting emerging artists that used their creative practice to uplift marginalised voices. "Hysterical" was an event that facilitated a safe space for people to hang out, enjoy some art, and engage in activities that leave people feeling galvanised and inspired to set the wheels in motion to be the change they want to see in the world.

In October 2021, Eliza Hatch, founder of Cheer Up Luv, and I met for the first time at a mutual friend's event after following each other's work online for years. Within the first five minutes of meeting, the idea for "Hysterical" was born! From the outset, we felt that due to the outspoken nature of both of our work, any exhibition we were to put on would by default, be centred around advocacy, and art as a tool of dissent. The experience of being labelled melodramatic, hysterical, or overly emotional when talking about issues we face is one that is almost universal amongst those of us who are women or other marginalised genders.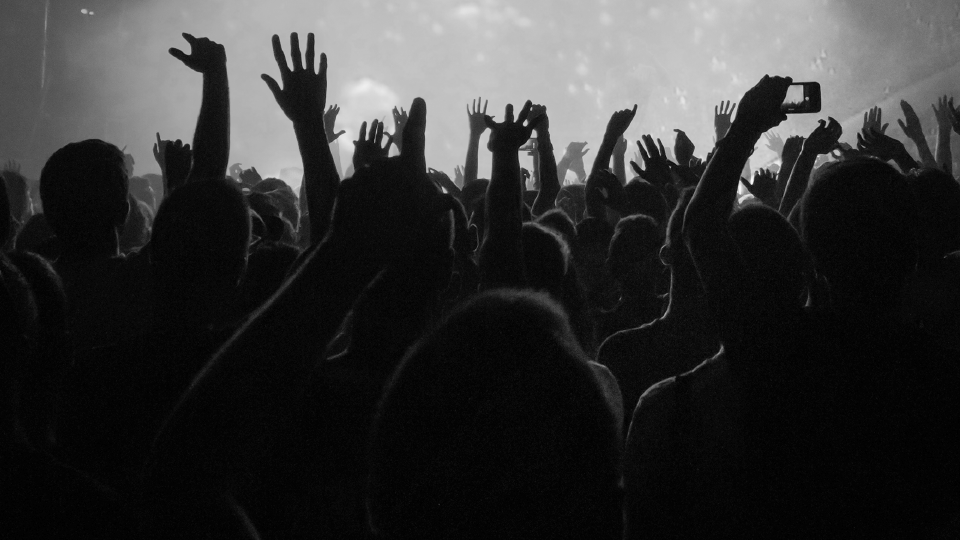 A photograph entitled 'A Marigold Moment' by Alia Romagnoli from the "Hysterical" exhibition in London, 2022.

Can art be activism?
Bee: Observing the intersections between art and activism is such a passion of mine — this was actually the topic of my dissertation during my degree. The history of art being used as a form of advocacy is almost as long as the history of art itself. Art has long been used as a means of vocalising political ideologies in times of unrest — such as the Guerrilla Girls and their feminist critiques of the art world, Keith Haring and AIDS activism, and Paula Rego's Abortion Series. I think that something people often forget is that using art and creativity to express your thoughts is a valid form of activism. Anyone can participate in activism. You don't have to have thousands of followers, look a certain way, or have a degree in politics. Activism isn't always huge gestures and showing up to protests (although that can be part of it!) activism can be internal, it can be as quiet as reading or creating or allowing yourself to move through the world in a way that is compassionate and authentic.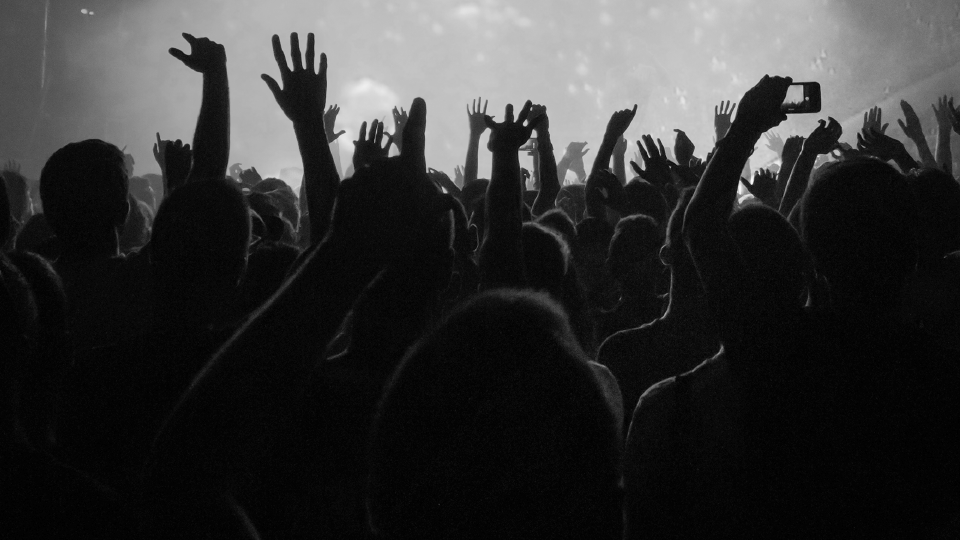 Artefact 2 by Tayo Adekunle, 2020.

What has the response been like?
Bee: We have both been completely overwhelmed by the response — it has been better than anything we could possibly have imagined. We had approximately 400 people visit the exhibition over the week and a half that it was on. Almost every piece of feedback we received wanted us to do another exhibition in the future. All we can say for now is watch this space!
Some feedback we had:
"I felt challenged on issues I don't face or think about regularly because of privilege. It was great to be among like-minded individuals who want to change things for better and call out unacceptable behaviour."

"I felt creatively energised and emotionally nourished."

"Overall was absolutely amazing I can't actually get over how good the exhibition and the event [the Feminist Zine Workshop with Grrrl Zine Fair] was which might sound silly, but to have a safe space with women and non-binary people getting together to make zines and exchange stories with free coffee and beer and a cute dog was just awesome, I couldn't stop talking about it afterwards and I think it's going to stick with me for a long time. Please do more events like this, maybe other art classes too?"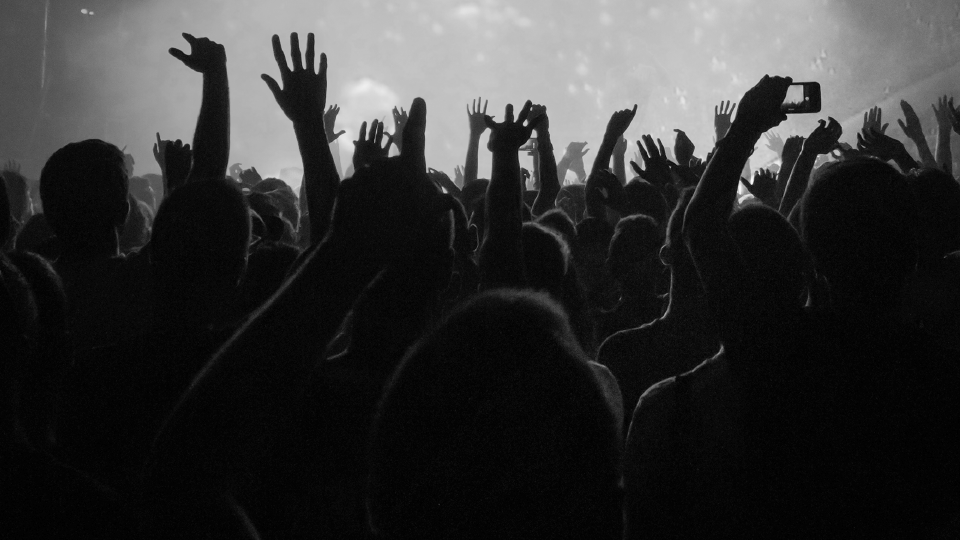 'Trans Rights are Human Rights' by Bee Illustrates, 2021.

Sexual misconduct in the UK parliament has recently come to the fore again. What do you make of that and is there a connection to the stories of harassment you are telling?
Eliza: The fact that sexual harassment goes ignored and normalised in everyday life is a product of how the issue is treated at the top. The fact that in the UK public sexual harassment is still very much legal, misogyny is still not a hate crime, and that only 1.6% of reported rapes end in a conviction is all you need to know about how the government views sexual misconduct and violence in all its forms. It has been allowed to run rife, unchecked and people in positions of power have been unchallenged for far too long. The kind of behaviour we are seeing in parliament now has always happened on some scale, except probably worse. It's just all coming to the surface now, and it's time we paid attention.
What's one thing you wish people knew about sexual harassment?
Bee: I think it's important to remember that street harassment affects trans and gender nonconforming (GNC) people at an alarming rate too. Including transgender and gender-diverse people in our discussions around this topic can only benefit the cause — not detract from it. Compared to cisgender people, trans and non-binary people are twice as likely to be victims of crime, and over four times more likely than cisgender people to experience violent victimisation, including rape, sexual assault, and aggravated or simple assault. Studies suggest that around half of transgender people will experience sexual violence at some point in their lives. 2021 is now on record as the deadliest year ever for transgender and non-binary people.
All too often we see so many very limited, binary discussions happening around sexual harassment — and I'd like to take this opportunity to remind everyone that while it is absolutely terrifying to exist in the world as a cisgender woman, it is still terrifying to exist in the world as anything other than a cisgender male. I speak as someone who has been perceived as a feminine presenting woman, and upon delving deeper into my gender identity, is now more visibly queer and GNC. The harassment has prevailed regardless of how my sexuality and gender is perceived.
All people of marginalised genders need to stand in solidarity with each other in the face of street harassment and misogyny. We must work to make the streets safer for ALL marginalised genders — not just cisgender women. We need to be intersectional in our advocacy for our safety.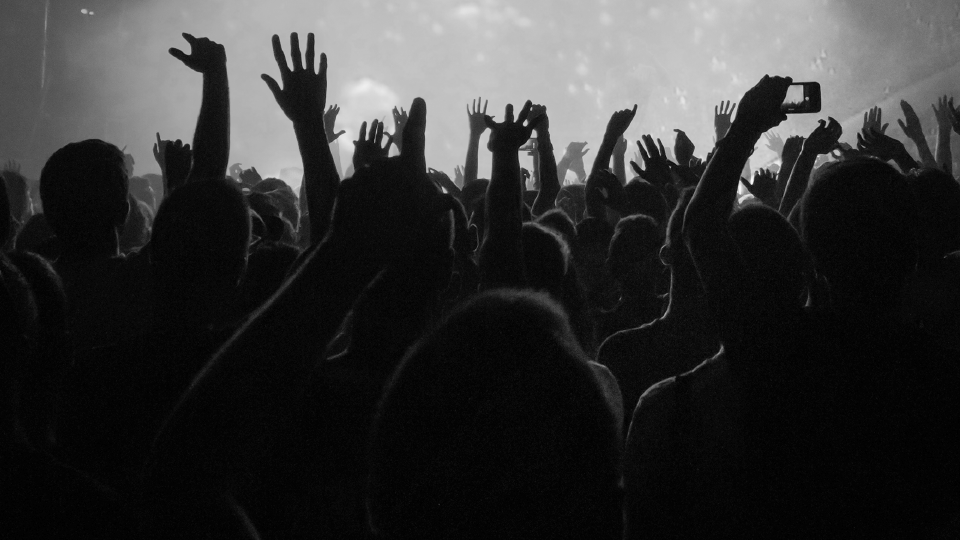 Advocacy Fatigue by Charlie Fitz, 2021.

What's one piece of advice you'd give for people wanting to do similar work to you?
Bee: Honestly, it would be to not give up, and to keep on doing you. It might feel fruitless, and like no one is taking notice — but perseverance is key. If you are making work that is authentic to you, creatively fulfils you, and ignites your passion and joy, people will take notice.
Eliza: My piece of advice would be to find what you care about, narrow it down, and focus on something that you are deeply passionate about. Keep your ideas simple and your concept easy to grasp. Combine your skills with your passions, and channel your anger and frustration into creativity and action. Be open to collaborations, be open to learning from others, and
be open to experiences outside your own.
What's the number one thing that gives you hope right now?
Bee: I'm generally a pretty pessimistic person who often laments over everything that is wrong in the world, and at how far we have left to go, but reminding myself to look instead at how far we have come is something that will never fail to fill me with hope and pride. Seeing protests and other tangible instances of community organising and coming together to fight for causes. Seeing these events lead to policy change and system upheaval reminds me that we really can make a difference! Protest, social movements, and education works — and this is what keeps me going.
Eliza: Quite honestly, the fact that we probably have one of the most politically engaged generations of young people ever, who are switched on and passionate about tackling issues they care about and doing so in an innovative and creative way. The day they can take over from the current clowns sitting in positions of power can't come soon enough.
How can people get involved?
Eliza: There are many ways people can get involved in Cheer Up Luv! Our submissions are always open for harassment testimonies which can be found on the website: cheerupluv.com. We also are always looking for volunteers for the platform, so please get in touch on Instagram if that's something you'd be interested in! You can find us over at @cheerupluv. More generally, please follow and engage in our content!
Follow @cheerupluv and @beeillustrates on TikTok and Instagram for updates! "Hysterical" was the first, but it definitely won't be the last. So stay tuned!!
In the UK, you can be fined for dropping litter but not for sexually harassing someone on the street. Sign our petition calling for that to change now.