Global Citizens of the United Kingdom  is a new series that highlights Britons who dedicate their lives to helping people outside the borders of the UK. At a time when some world leaders are encouraging people to look inward, Global Citizen knows that only if we look outward, beyond ourselves, can we make the world a better place.​
---
Poet and mental health activist Hussain Manawer often opens his performances in the same way:
"My name is Hussain, and my problem is I care too much."
Asked over the phone in a recent interview what this means, he responded:
"I care about a lot of things," he says. "I care about the injustices of the world that exist in today's life. I care about the fact that people go to sleep in a not-so-privileged setting. I care that there's war that exists and people are dying because of it. I care a lot."
Take Action: Urge World Leaders to Take a Stand for Sanitation
Manawer has a way with words — it is his trade, after all. The 26-year-old lives through poetry, but builds on every bar with direct action. He raised thousands for charity by climbing Mount Kilimanjaro at university and helped rebuild a village in Botswana. In March, he's going to Pakistan to build 15 water pumps, and last year he led the launch of the world's largest-ever mental health lesson with King's College London, Hackney Empire, and Maya Jama. He says his ambition for 2018 is to break his own Guinness World Record.
Read More: What Makes a Man? We Need to Talk About Masculinity and Mental Health
"We held this incredible lesson for 580 students discussing everything: depression, anxiety, how marijuana can affect your mental health," he said, listing off the topics explored — everything from celebrity culture to post-traumatic stress disorder and how to find help for panic attacks. "It was so sick because of all the schools that came; we partnered with about 25 schools, and it shows that there's a thirst for this teaching and a thirst for this knowledge."
"I just wanted to do this and give back," he adds. "Collectively we can all do something together."
In the UK there are 16 million people who experience a mental health illness. Yet while 75% of young people are not receiving treatment, the average wait time for effective treatment is 10 years, according to the Guardian. Depression and anxiety are on the political agenda, but still there is a stigma that campaigners like Manawer are fighting to eradicate.
"At any one time, a sixth of the population in England aged 16 to 64 has a mental health problem," Manawer wrote in a Vice Impact column last October.
I ask him about his own personal experiences with mental health.
"That's a really personal question," he coolly replies. "I actually really mind you asking that. How dare you!"
I freeze, mortified.
"I'm playing with you, I'm playing with you!" Manawer laughs down the line — I'm off the hook. "I've never been diagnosed with depression, but I came to a stage of my life where a lot of people around me were going through things and it was deeply affecting them. Very close friends and family members were admitted into hospital — and not being able to help them was a problem."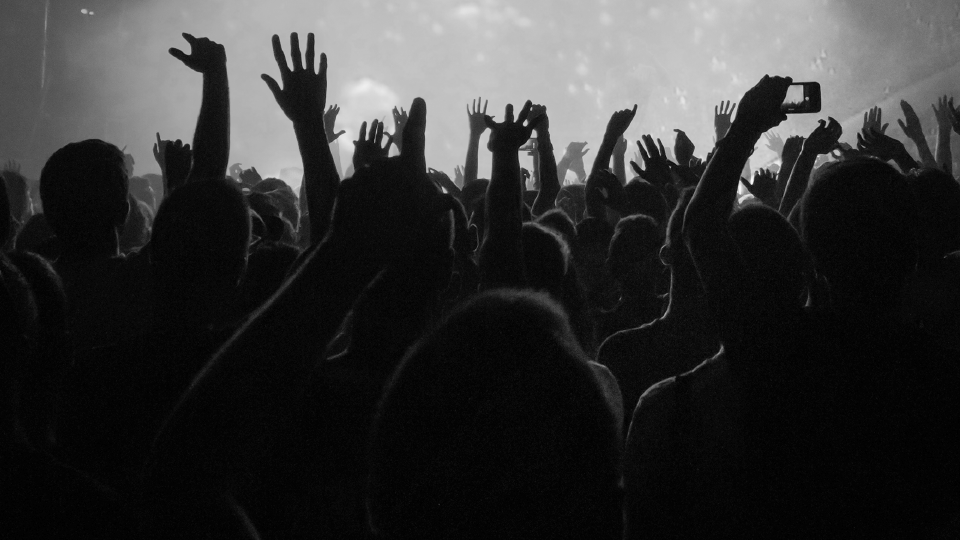 Once again, it comes down to connecting to people — and Manawer begins to open up.
"Unfortunately I know somebody who committed suicide, and it hit home a lot closer than anything else did," Manawer says. "More recently… my Mum passed away. Now I'm really, really learning about and understanding pain and what it can do to a person and how it's important to be able to control your mind."
"We're not taught behavioural patterns," he continues. "We're not taught emotional intelligence growing up. If we were taught those things I feel like we could progress to be in a better place in society collectively as a whole. That's what I believe is holding the world back — because we're not taught how to deal with ourselves."
I had to get this off my chest. Rest in peace mum. ❤️ pic.twitter.com/o2Da2iR4hY

— Hussain Manawer (@HussainsHouse) December 26, 2017
Manawer goes all around the world to perform his poetry and to campaign on mental health. But his next big trip is even more ambitious — and pushes the boundaries of what's even possible.
He's taking his art into space.
In 2015 Manawer flew to Bangkok to compete in the Kruger Cowne's Rising Star Competition at the One Young World Summit, a platform supported by former UN Secretary General Kofi Annan. His performance went viral, and he came away with the top prize: a voyage with XCOR Space Expeditions.
"It was open to 90 countries, and 30,000 people entered," he says. "I won the competition from a piece of poetry 'My Name Is Hussain'."
"Outside of that I've built an incredible relationship with NASA, I'm friends with a few NASA astronauts, I talk to them on Whatsapp, it's pretty nuts," he adds. "I decided to dedicate my space trip to anyone who suffers with mental health issues because it's bigger than me... and that was the first thing I've ever won!"
In some ways, it's the achievement he's most famous for — but Manawer is frustrated by how the story is sometimes told. HuffPost ran a headline which praised "The Essex Boy Who'll Be First British Muslim In Space", while the Guardian's piece used a similar lead. It's certainly true, but he's grown disappointed by the labels.
"I don't feel like my religion defines me as a person," he tells me. "That's just the way it goes — I'm trying to be the wave that changes it."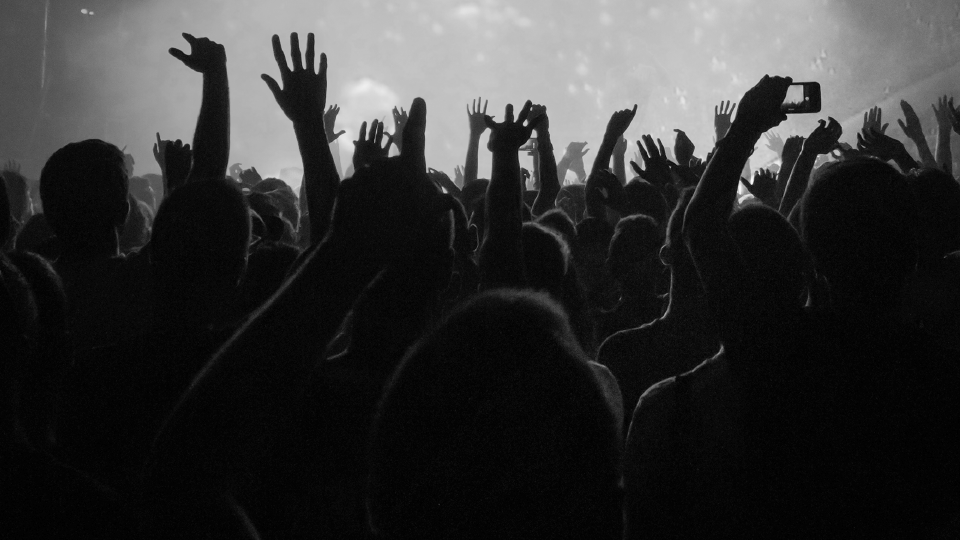 Finally, I read back to him a line of his own work that had stayed with me.
I can't go to sleep at night, knowing misfortunes occur on this planet. I feel like a bandit, covering his eyes with a blanket.
Hussain Manawer
I ask him about him how he sees his place in the world — does he believe in global citizenship?
"I'm just a child of the earth," he responds. "I am a global citizen."
"I'm from Ilford in the East End, but we belong everywhere. It's our responsibility as much as it is anybody else's… We have to stand up and do something. 100%, GC innit."
"Just be yourself," he concludes. "Be who you are. We can do it collectively."
New year. Same me. Different goals. Same dreams. pic.twitter.com/fGX23YjnvL

— Hussain Manawer (@HussainsHouse) January 1, 2018
After his first headline show at OMEARA sold out in November last year, Hussain Manawer is at the Jazz Cafe for a "historic night" on June 20.
"OMEARA was incredible," he tells Global Citizen over email. "I can't wait to shut the Jazz Cafe down, it's definitely going to be a historic night for me and my supporters." You can buy your tickets here.
If you're suffering from a mental health issue in the UK and need somebody to talk to, call the Samaritans for free on 116 123.
Global Citizen campaigns on the Global Goals, including Goal No. 3 for good health and wellbeing. Take action with us now