Hurricane Ida made landfall in Cuba and the US over the weekend, strengthening from a tropical storm to a Category 4 hurricane as it moved through the Caribbean and along the Gulf Coast. 
Last week, residents living in Ida's path prepared as the US National Hurricane Center tracked the storm's progression. In Cuba, officials announced an evacuation plan for people living in the Pinar del Rio and Artemisa, as well as the Isle of Youth located to the west of Cuba's main island.
For people in Louisiana and other coastal US states, Hurricane Ida sounded an alarm as it struck the state on the 16th anniversary of Hurricane Katrina, one of the deadliest and costliest storms in US history. New Orleans Mayor LaToya Cantrell encouraged people living outside of the city's levee protection system to evacuate and asked other residents to hunker down for the storm, as Ida gained intensity too quickly to coordinate evacuation efforts.
So far, no deaths have been reported in Cuba as resulting from the hurricane, while at the time of writing, the death toll in the US has reached four as officials initiate search and rescue efforts in affected areas along the Gulf Coast.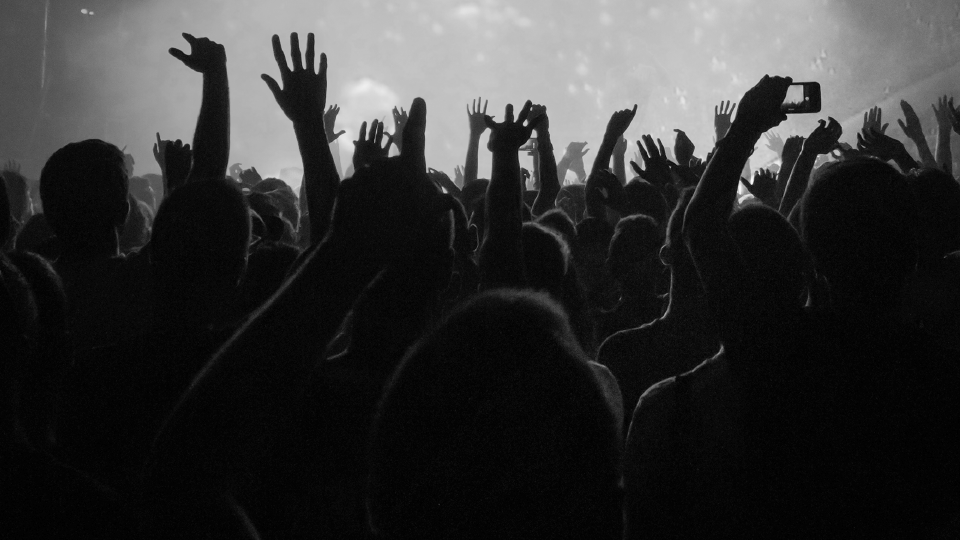 People wait in line at a convenience store, Aug. 31, 2021, in New Orleans. The effects of Hurricane Ida left New Orleans without power with the exception of those with generators.
Image: Eric Gay/AP
As Hurricane Ida continues to knock out power for millions of people and cause flash flooding and intense winds, the world's most vulnerable groups will be hit the hardest. Though relief efforts are providing resources to people in immediate need, concerned Global Citizens should wait until local authorities have had the chance to understand the full extent of damage in Cuba and the Gulf Coast before deciding how to respond.
As we wait, it's important to research local relief efforts assisting the populations impacted by Hurricane Ida. To get started, we've rounded up a list of five groups that are the most vulnerable during natural disasters and which organizations are stepping up to support them in their recovery.
1. People Experiencing Homelessness
People who experience homelessness rely on the outdoors to provide a safe place to live. But as climate change increasingly results in more extreme weather events, this population of people is among the first to be affected.
While Cuba can boast a low homelessness rate, the city of New Orleans has seen its population of people experiencing homelessness grow over the past year, partly due to the COVID-19 pandemic. After Hurricane Katrina damaged more than 800,000 housing units, thousands of people remained without shelter for years after the storm.
In preparation for Hurricane Ida, homeless shelters and nonprofit organizations targeted resources toward securing enough food and water for people in need of shelter. As hurricane-strength winds began in New Orleans, the city's network of organizations that address homelessness opened shelters and welcomed residents, though officials claim that some people were reluctant to leave the streets.
While the pandemic makes securing safe housing difficult — particularly for people who remain unvaccinated against COVID-19 — having an option for people to escape the hurricane's most dangerous effects is necessary to prevent unnecessary loss of life.
WCK is looking for more volunteers in New Orleans!If you are available to help us prepare, pack, or serve meals, come to NOCHI at 725 Howard St today! Note, volunteers must show proof of vaccination. Thank you! #ChefsForLouisiana

More info here: https://t.co/f1defiptGspic.twitter.com/Gbt0LVXTp8

— World Central Kitchen (@WCKitchen) August 31, 2021
Organizations like World Central Kitchen provide on-the-ground efforts to feed people during crises, most recently working with communities in Haiti after a 7.2 magnitude earthquake struck earlier this month. It is currently looking for volunteers who are fully vaccinated against COVID-19 to prepare, pack, and serve meals in New Orleans.
There are also several local groups providing resources to people in need across the Gulf Coast of the US. Culture Aid NOLA is distributing meals in New Orleans while Trans Queer Youth NOLA is asking for donations through venmo to support LGBTQ+ young people, who experience homelessness at a disproportionate rate.
2. The Elderly
The effects of natural disasters on different populations can vary by severity and depend on factors like age, income level, and ability. For older populations, seeking help during a natural disaster is much harder than for younger individuals.
When preparing for a storm like Hurricane Ida, older people may lack the ability to secure necessary resources like sufficient food and water. People over 65 are also at a higher risk for chronic illness, which can severely impact whether they can help themselves out of a dangerous situation resulting from the weather.
Historically, nursing homes are tasked with one of the most difficult decisions facing people who live in areas plagued by natural disasters: Do they evacuate residents in search of a safer location or stay put to prevent unnecessary stress and complications?
During the COVID-19 pandemic, this question may be even more difficult to answer as administrators have to evaluate the risks of having residents contract COVID-19 when securing shelter.
Currently, officials in Cuba are touring affected areas to find out which facilities have been most impacted by the storm, with no reports of elderly deaths. In preparation for Ida, the Louisiana Department of Health evacuated several assisted living facilities and nursing homes, but the extent to which elderly people have been affected by the hurricane is yet to be determined.
Mutual aid groups are stepping up to provide resources and support to people and facilities in need of volunteers. Mutual Aid Disaster Relief and Another Gulf Is Possible are two organizations asking for volunteers, donations, and resources to help the victims of Hurricane Ida recover.
3. Undocumented People
Undocumented people face the same challenges that plague other populations during natural disasters, such as low access to food, water, and shelter. But unlike other populations, they are unable to access most federal public benefits, such as health care subsidies and nutrition assistance.
They also face unique barriers that make them particularly vulnerable during times of crisis. Undocumented people may not know about their legal rights and can have a hard time finding resources, particularly if there is a language barrier. For those who are required to hold a job or be enrolled in school to stay in the country, natural disasters force them to risk "falling out of status" and threaten their ability to stay in the country.
Organizations like the American Civil Liberties Union (ACLU) and Gulf Coast Center for Law & Policy help people navigate complex legal and political processes, providing support in the wake of natural disasters like Hurricane Ida.
4. Low-Income People
As Hurricane Ida ravages building and knocks out powers for millions of people in Cuba and Louisiana, low-income individuals and families are struggling to survive.
Hurricane Ida caused damages throughout western Cuba that officials are still investigating. While cleanup efforts began on Saturday morning, there have been no reports of the storm's effect on residents.
In New Orleans, Emergency Management Director Collin Arnold issued an announcement that emergency services would not be able to reach residents. This means that people in need could be on their own for up to 72 hours after the hurricane passes, according to The Weather Channel. During this unsettling time period, low-income people who were unable to stock up on supplies or find themselves adequate shelter are at risk of facing the worst impacts of Hurricane Ida.
To assist with relief efforts, Global Citizens can donate to Imagine Water Works and House of Tulip, which are two mutual aid groups that are distributing donations directly to low-income people and families.
5. Abandoned Animals
Every time a natural disaster strikes, reports of abandoned animals and household pets flood the news and overwhelm animal shelters. Animal rights organizations have encouraged people to keep their animals in mind when making evacuation decisions, but each year thousands of pets become homeless and end up roaming the streets.
Local humane societies prepare for hurricane season by evacuating shelters in affected areas so they have more room to rescue animals during disasters. But when these shelters are faced with volunteer shortages and are strapped for resources, it is much harder for them to find and take in animals that are left behind. 
To support the work of organizations rescuing abandoned animals and pets during natural disasters, donate to the Humane Society Disaster Relief and American Society for the Prevention of Cruelty to Animals (ASPCA).