---
Why Global Citizens Should Care
Equal access to COVID-19 vaccines is important to defeating the global pandemic. Through the VAX LIVE campaign, Global Citizen is calling for vaccine equity and supporting the COVAX facility in making sure that everyone has access to COVID-19 vaccines. The United Nations' Global Goal 3 promotes good health and well-being for all and this can only happen if the world makes a collaborative effort to bring the pandemic to an end. Join the movement and take action on this issue here. 
---
Africa is vastly behind on its COVID-19 vaccine rollout, with much of the continent only expecting to see a vaccine as late as 2023. This slow vaccine rollout is not only a reality for the African continent, but for many countries and communities around the world who cannot afford to inoculate their populations. 
If vaccines are not equitably distributed, the global pandemic will only continue. It is in every person's best interest to make sure that the world's most vulnerable populations have access to the COVID-19 vaccine so that the pandemic can come to an end once and for all. 
This is why Global Citizen launched the VAX LIVE campaign, which will culminate in a concert being broadcast all around the world from May 8. 
VAX LIVE: The Concert to Reunite the World is not only a star-studded event headlined by some of the world's biggest stars, it is a much-needed call to action to help make sure that the world's most vulnerable people are protected from COVID-19.
Through this event we are calling on world leaders, businesses, and philanthropists to show up for those who need them most, to end vaccine nationalism, and to help defeat the pandemic. 
South Africa's very own Nomzamo Mbatha will be addressing vaccine inequity on the VAX LIVE stage, with the event itself being hosted by multi-platinum recording artist, actress, and producer Selena Gomez. 
The broadcast special, premiering on May 8, will feature musical performances by Jennifer Lopez, Eddie Vedder, Foo Fighters, J Balvin, and H.E.R. You can also expect to hear from special guests including Ben Affleck, Chrissy Teigen, David Letterman, Gayle King, Jimmy Kimmel, Olivia Munn, and Sean Penn, who will all be using their time on stage to call for vaccine equity.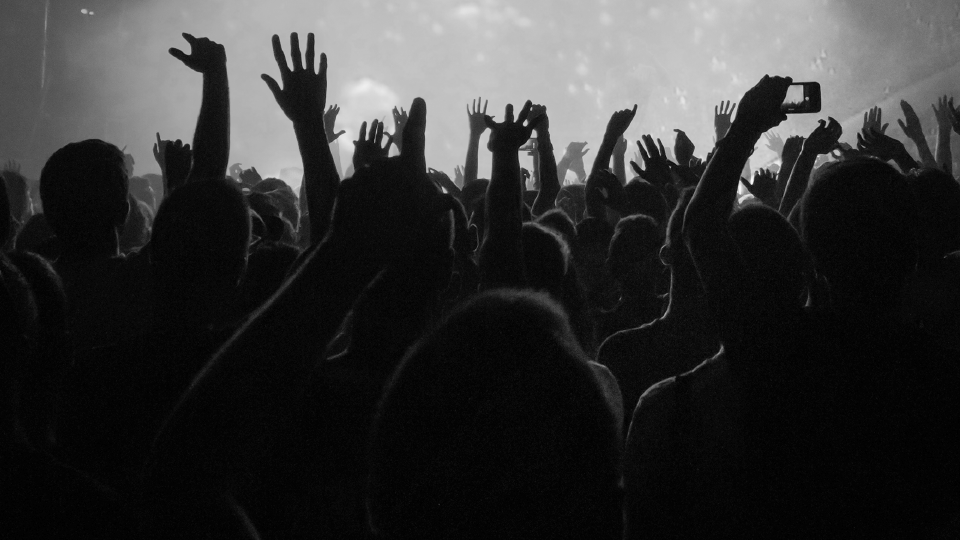 Where Can You Watch the Show? 
YouTube
Tune in to the extended version of the show along with the rest of the world on the Global Citizen YouTube channel, with YouTube being our exclusive global streaming partner.
The YouTube show is available for everyone, everywhere, and will also feature some exclusive musical performances, as well as appearances from comedy legends The Try Guys, licensed therapist and mental health advocate Kati Morton, and K-pop superband NCT 127.
The show will be available to stream from 8 p.m. ET on May 8 (2 a.m. CAT on May 9), and you can catch up on demand at any time that suits you from then.
1 Magic
We've teamed up with African broadcasters to make sure that no matter where you are on the continent, you can tune into the show. 
Thanks to Multichoice, you can catch the concert on May 9 on your local 1 Magic channel. Tune in on 1 Magic East Africa from 6 p.m. EAT, on 1 Magic West Africa from 7 p.m. WAT, and in South Africa, you can watch on 1 Magic Domestic at 6 p.m. CAT. 
You'll also be able to catch it on Showmax for seven days after the 1 Magic broadcast from May 9 until May 16. 
SABC S3
If you're in South Africa, you can also catch it on SABC's S3 on May 9 at 9.30 p.m. SAST. You can also catch a repeat of the show on S3 on May 11 at 11 p.m SAST. 
Canal+
And finally, catch it on Canal+ across Africa on May 9 at 10.10 p.m. UTC.
If you're not based in Africa, you can find all the ways you can tune in, wherever you are in the world, here. 
---
As part of Global Citizen's Recovery Plan for the World campaign, VAX LIVE: The Concert to Reunite the World will bring together artists, entertainers, world leaders and more to ensure equitable vaccine distribution around the world, tackle COVID-19 vaccine hesitancy and celebrate a hopeful future.
Find out more about how to tune in here, and join us in taking action to end the pandemic and ensure that everyone, everywhere, has access to COVID-19 vaccines. Then, head to our multimedia hub VAX BECAUSE to join candid conversations about the pandemic and find answers to your biggest questions about the vaccines.
Want to take home part of the show? Check out our VAX LIVE merch at the Global Citizen official store.