Editor's note: The situation in Morocco is actively evolving, as are the needs of citizens in the country. We will be keeping this list up to date with the evolving ways Global Citizens can help in the coming days and weeks.
Over 2,800 people have died after a magnitude 6.8 earthquake hit Morocco on Friday, Sept. 8, making it the biggest quake to strike the country in 120 years. Authorities say the death toll is expected to rise. 
Roads, buildings, and key infrastructure have been destroyed and emergency services now face a race against time to rescue those trapped beneath the rubble. 
"The earthquake turned a number of areas into mass graves," said journalist Saeed Al-Susi, "and rescue teams and the army are trying to clear the routes to reach remote areas."
With over 380,000 people living within 50km of the earthquake's center, many are now in urgent need of aid, food, shelter, and basic supplies. 
We've compiled a list of international and local charities and organizations working on the ground that you can support, and noted a few non-monetary ways you can help too. Read on to find out exactly how to help those impacted by the deadly earthquake.
1. Give Blood if You're in Marrakech
Marrakech Regional Blood Transfusion Center has made an urgent appeal for citizens to donate blood to help them save lives on the ground. While thousands have already donated, the need for blood donations remains high. You can make your donation at the center in Al Moustachfayate, Marrakech, or at a regional blood donation center near you. 
Donate to Moroccan Humanitarian Organizations
2. Moroccan Red Crescent Society (MRCS)
In coordination with the International Federation of Red Cross, the MRCS says it has rescue teams on the ground to assist with first aid, psychosocial support, and helping transport the injured to hospitals. Donate to MRCS.
This organization on the ground in Marrakech is pulling together funds to help feed those impacted by the earthquake. In normal times, Amal is a skills training center that helps to upskill women and achieve gender equality in the Moroccan workforce. For the earthquake, they've formed a response committee to rush to the needs of citizens on the ground. Donate to Amal Women's Center here. 
Donate to Global Relief Agencies 
Global Citizen partner Global Giving is a platform that collects funds and distributes them directly to on-the-ground organizations. They vet local agencies to ensure they are impactful and efficient in providing survivors with shelter, food, fuel, safe drinking water, and health care. Donate to Global Giving now.
5. Doctors Without Borders / Médecins Sans Frontières
The global network of medical professionals that activates in crisis areas says while it doesn't have a dedicated presence in Morocco, it is working with local agencies to offer its support in treating earthquake survivors. Donate to Doctors Without Borders/MSF now.
6. CARE
A global organization that provides humanitarian aid in times of crisis, among other services aimed at defeating poverty, CARE is accepting donations to support its work in Morocco. Its fundraising page outlines that the organization is prioritizing care for vulnerable groups, including women and girls, youth, and disadvantaged groups. Donate to CARE now. 
7. UNICEF
The children's agency of the United Nations is collecting donations to support its on-the-ground relief efforts. Its website says it will be providing, "shelter, safe water, medical care, protection, and psychosocial support." Donate to UNICEF now.
8. Project HOPE
Project HOPE — the global health and humanitarian aid organization — is responding to the deadly earthquake in partnership with SAMU, a Spanish medical emergency organization, which is providing search and rescue operations on the ground near the earthquake's epicenter. Their emergency response teams are on the ground mobilizing and assessing the most urgent needs of survivors. Donate to Project HOPE now.
9. World Central Kitchen (WCK)
World Central Kitchen is distributing food and water to affected communities on the ground. Donate to World Central Kitchen now.
UPDATE from Morocco 🎥 WCK is spreading out to distribute food & water to as many communities as we can reach by road. Many areas are still inaccessible due to landslides & it's too windy for helicopter use—but as soon as it's safe to do so, we'll fly in support. #ChefsForMoroccopic.twitter.com/CkLtmkwzKP

— World Central Kitchen (@WCKitchen) September 10, 2023
10. Human Appeal
UK-based global organization, Human Appeal, is collecting funds to put together emergency response kits that include food, clean water, medical aid supplies, and other basic necessities. Donate to Human Appeal now.
11. ActionAid
ActionAid is a UK-based global organization that works to prioritize the rights of women and girls around the world. Through working with teams on the ground, the organization also jumps into action with its partners to respond to major humanitarian crises. They've been working in Morocco for 20 years, and are currently raising funds for an emergency relief response for communities in remote areas. Learn more about ActionAid's earthquake appeal and donate now.
12. Haya Helps
Haya Helps is an organization that works in countries in Africa, Asia, and North America through providing access to water, sanitation, and health care to communities in need. Their emergency response in Morocco has three phases: an emergency response to provide meals, clothing, medical aid, and other basic necessities; a short term response that includes providing household necessities and cash grants; and a long term response that includes housing and home reconstruction support. Learn more about Haya Helps and donate to them now. 
13. One Nation
Based in the UK with partners on the ground in Morocco, One Nation works to provide access to food, clean water, education, and shelter to those in need across the globe. They're supplying an emergency response pack to citizens affected by the earthquake that includes food, water, and blankets at £50 (about $63) each. Donate to One Nation now.
14. Oxfam
Oxfam is a global humanitarian organization that has worked in Morocco since 1994 and is right now, in these early days, assessing how best to support local partner organizations to urgently respond to save lives and help rebuild. Donate to Oxfam's emergency fund now.
15. Choose Love
Choose Love is a UK-based NGO which provides humanitarian aid to, and advocacy for, refugees around the world. The organization has launched an emergency fund and, as of Sept. 14, had been able to commit €217,000 (about $232,000) to five incredible organizations responding to the immediate needs on the ground including providing food and clean water, caring for children who have lost their parents, creating safe places for people to sleep, and much more. Donate to Choose Love now.
16. GiveDirectly
GiveDirectly is a nonprofit that lets donors send money directly to the world's poorest households. Send funds directly to Moroccans impacted by the devastating earthquake to meet their most immediate needs through their emergency cash-aid campaign.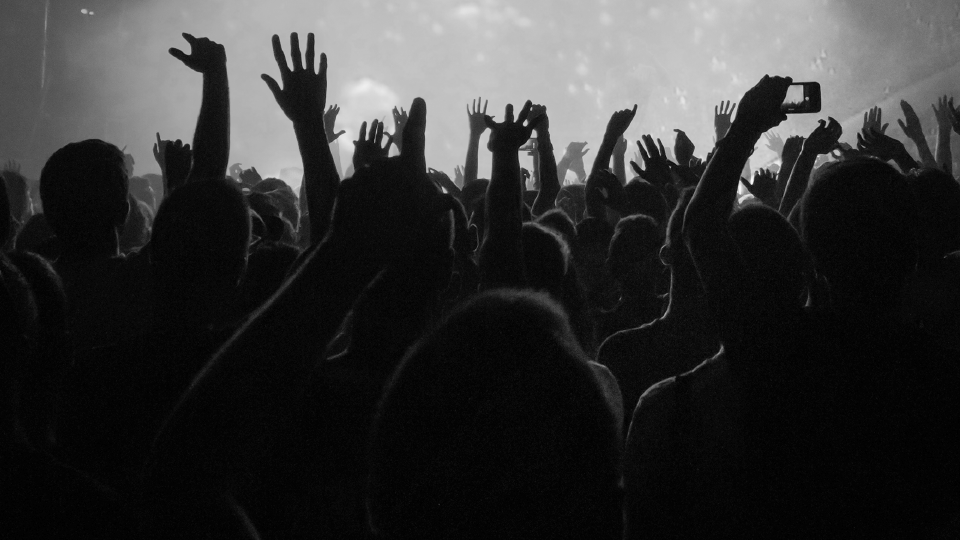 A rescue team from the Moroccan Royal Armed Forces with a search dog is dispatched to look for survivors of an earthquake in Ouargane village, near Marrakech, Morocco, on Sept. 9, 2023.
Image: AP Photo/Mosa'ab Elshamy
17. Raise Awareness
If you can't donate at this time but want to help, consider sharing this article with friends, family, or on your social media accounts — it could well end up in front of someone who is in a position to support the relief effort financially.