Gender-based violence (GBV) is a very real threat to women and girls all over the world and schools, colleges, and universities are not exempt. According to UNESCO, school-related GBV cuts across every region of the world regardless of cultural, geographic, and economic barriers. 
This means that girls and young women all over the world are having to deal with sexual harassment and abuse from teachers and peers, discrimination, and other forms of violence while in school, a place that should be a safe place of learning.
In Nigeria, education-related GBV is especially prevalent — findings of studies vary, but the Brookings Institution cites one report that found 23% of Nigerian university students had experienced some form of GBV at university, and another that found it was closer to 60%. 
In 2019, BBC produced a documentary, Sex For Grades, which investigated sexual harassment in universities in Nigeria and Ghana. While the documentary provided evidence of the problem, not a lot has been done since then to resolve the problem.
Moyo Aladesuyi, who is a final year law student, is trying to bring an end to GBV within learning institutions. In 2019, she co-founded an organisation called Women Against Rape In Nigeria (WARN) to bring attention to the GBV crisis in the country. Last year, WARN organised protests against the sexual assault and murder of a university student and petitioned the government to do more to protect young women and girls in Nigeria.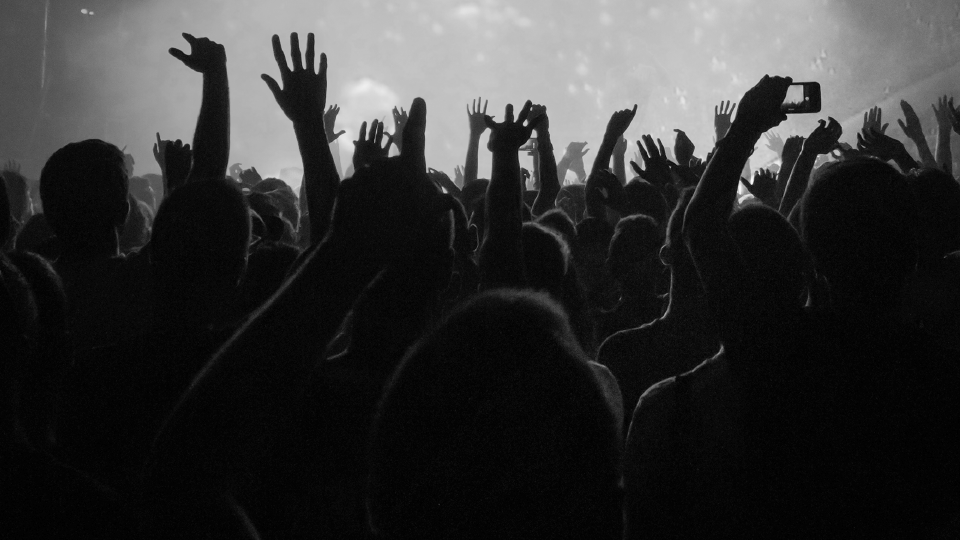 Global Citizen spoke with Aladesuyi to learn more about how she's working to combat GBV in Nigeria, and how everyone can help eliminate GBV from schools, colleges, and universities around the world.
What inspires you to take action against gender-based violence?
Everything inspires me to act against gender-based violence. The world is triggering for feminine bodied people and marginalised persons. 
The systems currently operating aren't set up for us to thrive and to ensure survival and a bright future for younger people and the people currently existing, we need to fight and dismantle these systems of oppression.
Why is it so important for you to work in schools, especially now?
Schools are supposed to help shape children and young adults but unfortunately, schools are the first breaking point these days. It is important to carve out a safe space where kids can choose to express themselves fully without fear, where they can know they have options especially in a place like Nigeria.
A lot of schools propagate the cycle of patriarchy, discrimination, and seemingly unending violence we witness right now, and getting to teach students that the world needs to be reworked or remodeled for them to be able to function in it plays a huge role in making the world a better place.
How does your work in schools happen? What do you do?
Most of the time, I volunteer to organise Q&A programmes for kids in school, mentoring sessions, and one-on-one counseling for students about various challenges, career-related or personal. 
Students often have a lot of questions that are deemed "taboo", which need to be answered without judgment or fear of castigation. 
 Furthermore, donating stationery and snacks is also an important part of the work. You can't reach a hungry audience no matter what you do. 
A lot of children in Nigeria come from underprivileged homes and some do not even have the means of affording their next meal. How do you teach those students about their worth outside the current systems? They will not be interested unless they have food first and books or stationery to assist them in their studies. 
Could you share any particularly memorable moments you've experienced that help bring your work home?
The moment when kids can trust me enough to talk to me about any of their problems without the fear of being judged that they are normally tasked with. 
It's very validating to me that young adults can come to me and children can also come to me and take my word for it because they understand I am there to help in that moment or at any other time. 
To be honest, not just the kids but even adults who get the courage to ask me questions on issues bothering them make me realise that what I am doing is important. The one thing I have learned over the years is that my visibility as a feminist woman in this society actually inspires more people to dream better than the current conditions. 
There are children who look up to me because I inspire and encourage them to live freely and this, above all, is what matters the most.
How can other students out there work in their schools and universities to drive change on GBV?
A lot of students are nonchalant about SGBV [sexual and gender-based violence]  and other "feminist"-related issues — meanwhile, students and young adults remain some of the biggest victims and perpetrators of SGBV. 
There should be more critical thinking within the university community regarding these issues, less cover up by authorities on these issues. Change can be gotten if we all work together. We need to work together to solve gender-based violence, call out our friends and family who practice it, and stand by the victims regardless.
What are your top tips for other students who want to get involved?
Joining associations on campus that preach consent, safe sex, and are anti-SGBV are important. Secondary school outreaches that constructively teach kids is also very important. Normalise talking about SGBV, and engage in campaigns online or physically whenever you can.
---
Women's rights are human rights — and they must be promoted and protected. This 16 Days of Activism Against Gender-Based Violence, from Nov. 25 to Dec. 10, we're asking Global Citizens to join us for our #16Days Challenge, to take a simple action each day that will help you learn more about women's rights, bodily autonomy, and gender violence online. 
You'll start important conversations with your loved ones, advocate on social media for women's and girls' right to their own bodies, support women-owned businesses in your community, sign petitions to support bodily autonomy, and more. Find out more about the #16Days Challenge and start taking action here.